Be Inspired by Newcastle High School for Girls Fashion Show
As fashionistas rejoice in New York, London, Milan and Paris for the start of Fashion Week, we're finding inspiration closer to home
Young designers from Newcastle High School for Girls (NHSG) have presented their own fashion show inspired by themes including race, medicine, the human body and Formula 1. The students took inspiration from a variety of artists for their annual catwalk show, which was a showcase of the talent of more than 80 pupils representing years 9, 10, 11, 12 and 13.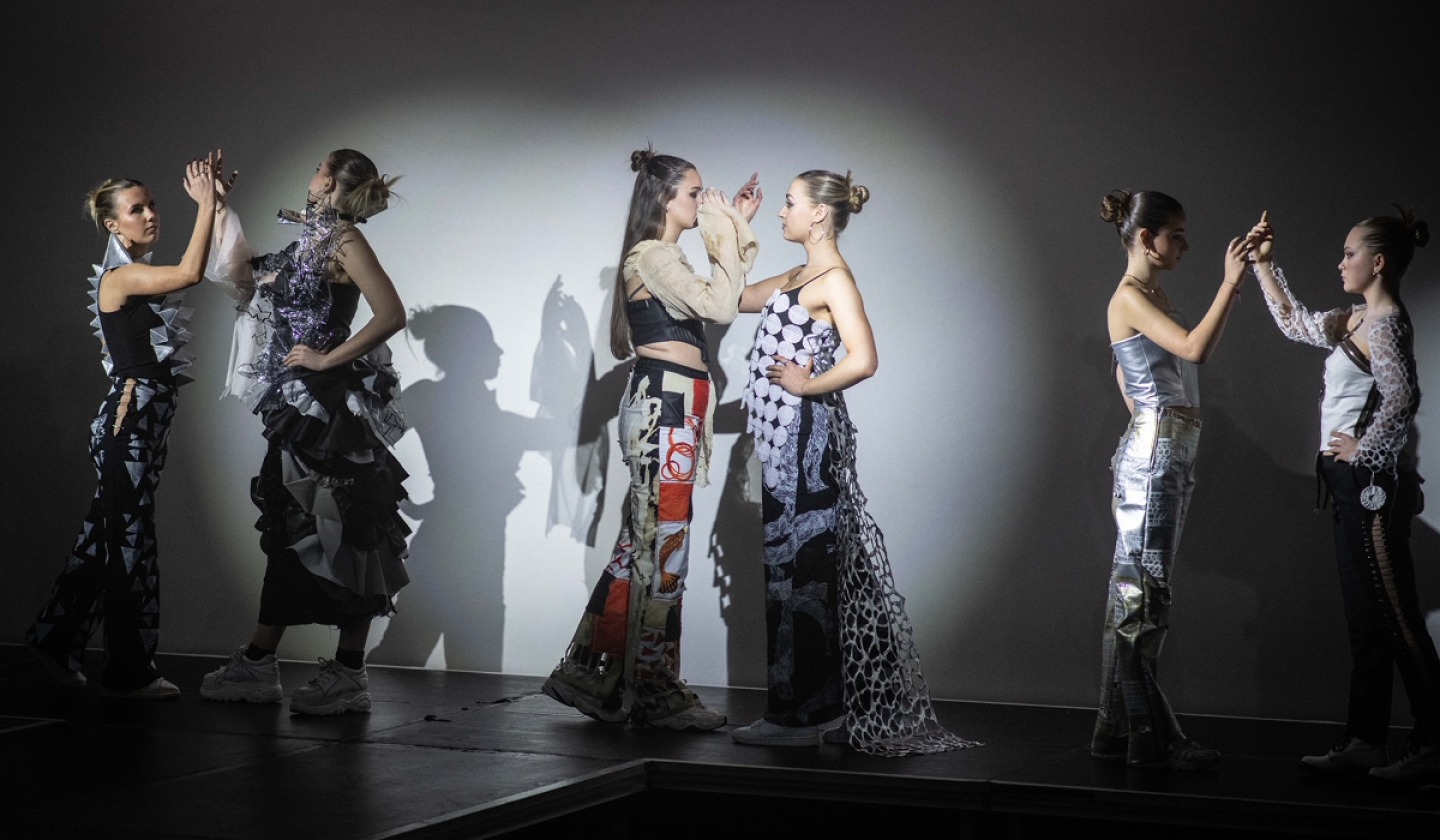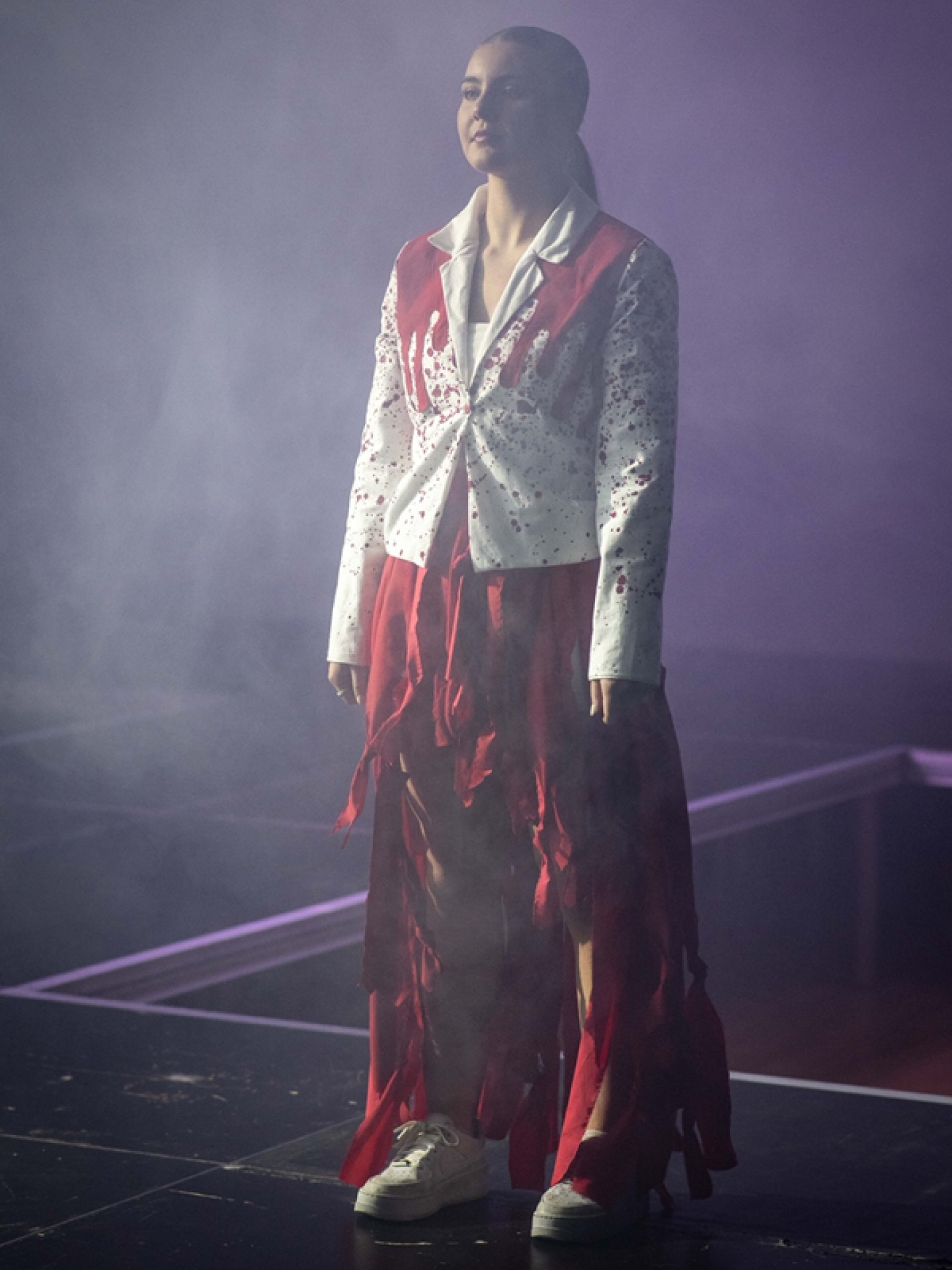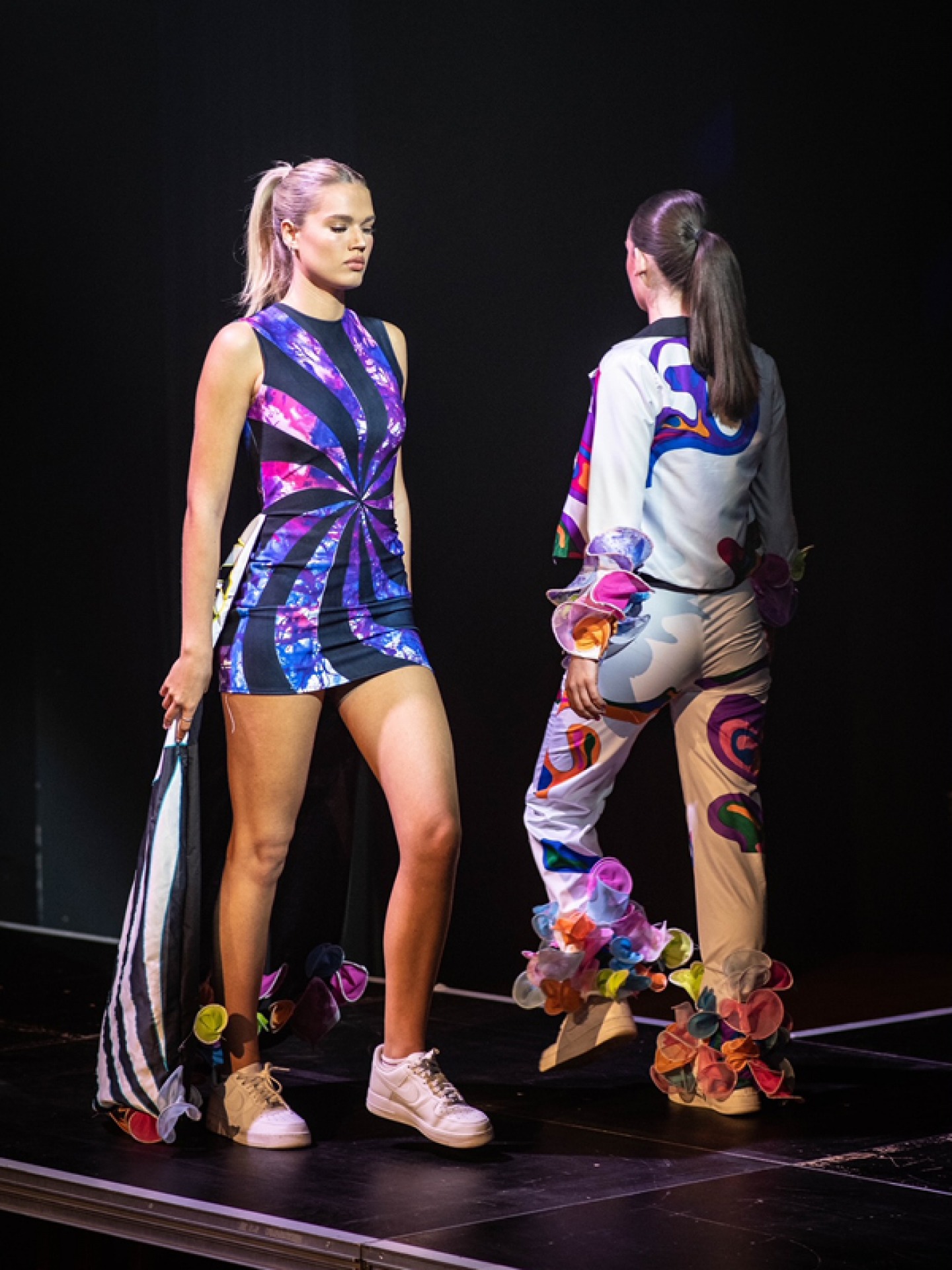 The audience were treated to five final year collections from NHSG's Textile Design A Level course, which enables students to design and create their own fashion collection. Year 9 pupils produced work inspired by acclaimed artists and Year 12 pupils individually interpreted a shared theme of 'past and future'. Not only did this showcase their skills in design and making, but it also perfectly demonstrated their skills in event planning, staging, music and lighting.

Many of NHSG's alumnae have experienced a successful career in fashion, which is taken seriously at the school. Highly successful designer Fiona Sinha is just one who went on to study fashion at Central Saint Martins, where she met design partner Aleksandar Stanic. Together they went on to work for Alexander McQueen's McQ label under their label SinhaStanic.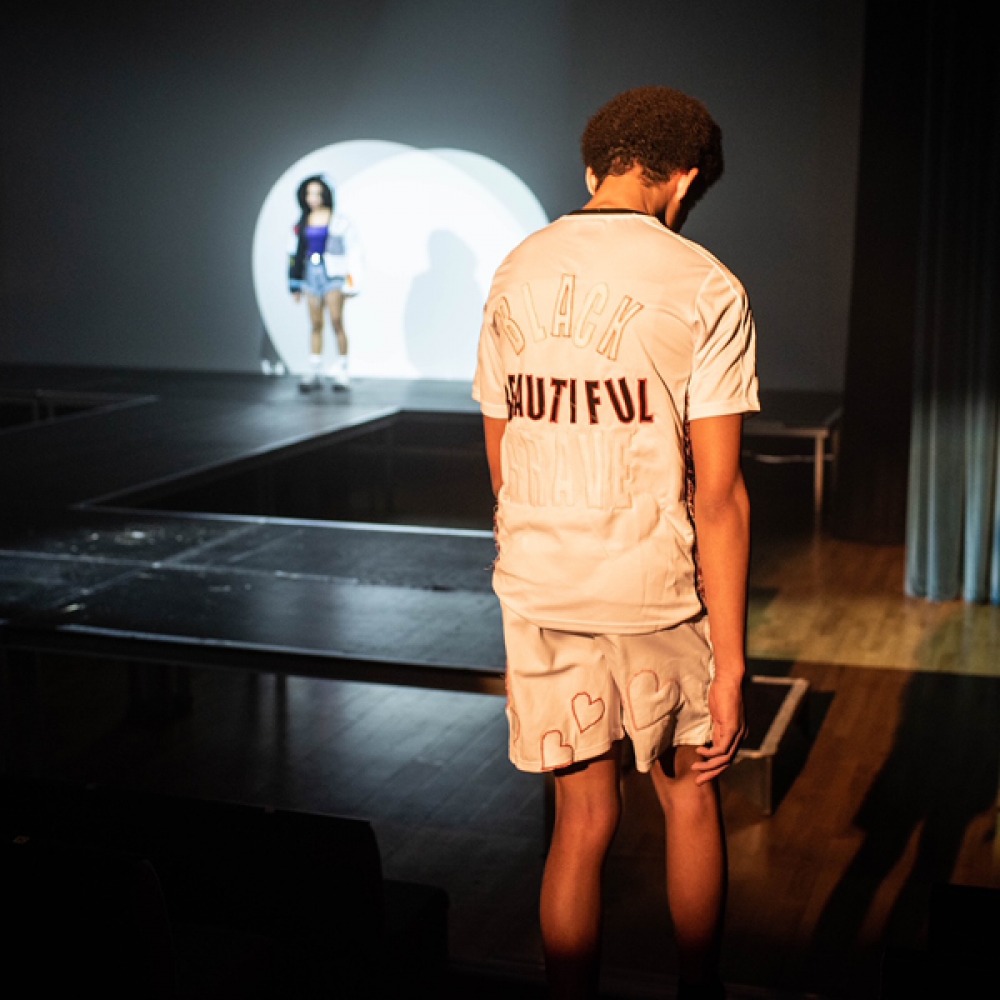 'The Fashion Show is always one of my favourite parts of the academic year,' says Alison Goldie, head of art at NHSG. 'I am always so proud of and inspired by the students and enjoy seeing how all of their hard work throughout their course accumulates in their final pieces for the show. It really gives them the opportunity to showcase their ideas and how they have imagined and created their work not only as a highly creative outfit, but also as a performance piece.'

Among the final year students presenting their collections was 17-year-old Macey Mennell from Durham, whose designs were inspired by Lewis Carroll's Alice in Wonderland, a story she has loved since childhood. 'I love all of Tim Burton's films,' she says. 'I love the sci-fi element, the features, and particularly in Alice in Wonderland, the whimsical nature, dimensions and size swapping between large and small.
'I wanted to create a collection that would be fun and keep me entertained throughout the process. I was so excited for everyone to see my collection for the first time at the Fashion Show. I am hoping to go on to study Fashion Design, with the aim of designing colourful collections and styling for a big brand, or maybe even my own label one day, who knows.'

Evie Ford, an 18 year old from Bedlington, showcased her 70s-style collection and hopes that it bodes well for her future in fashion. 'I've been obsessed with faces since Art and Design GCSE, going on to study Graphics and Textiles at A Level,' she says. 'I love the eyes in particular, and the patterns and light of each individual pair of eyes. That's why I have created my Fashion Show collection called Optical. It combines optical illusion with neon lights in a sort of 70s style. I am going on to do Fashion Marketing after my A Levels, hopefully at UAL. The dream would be to work on the world's fashion weeks, like London, New York and Paris.'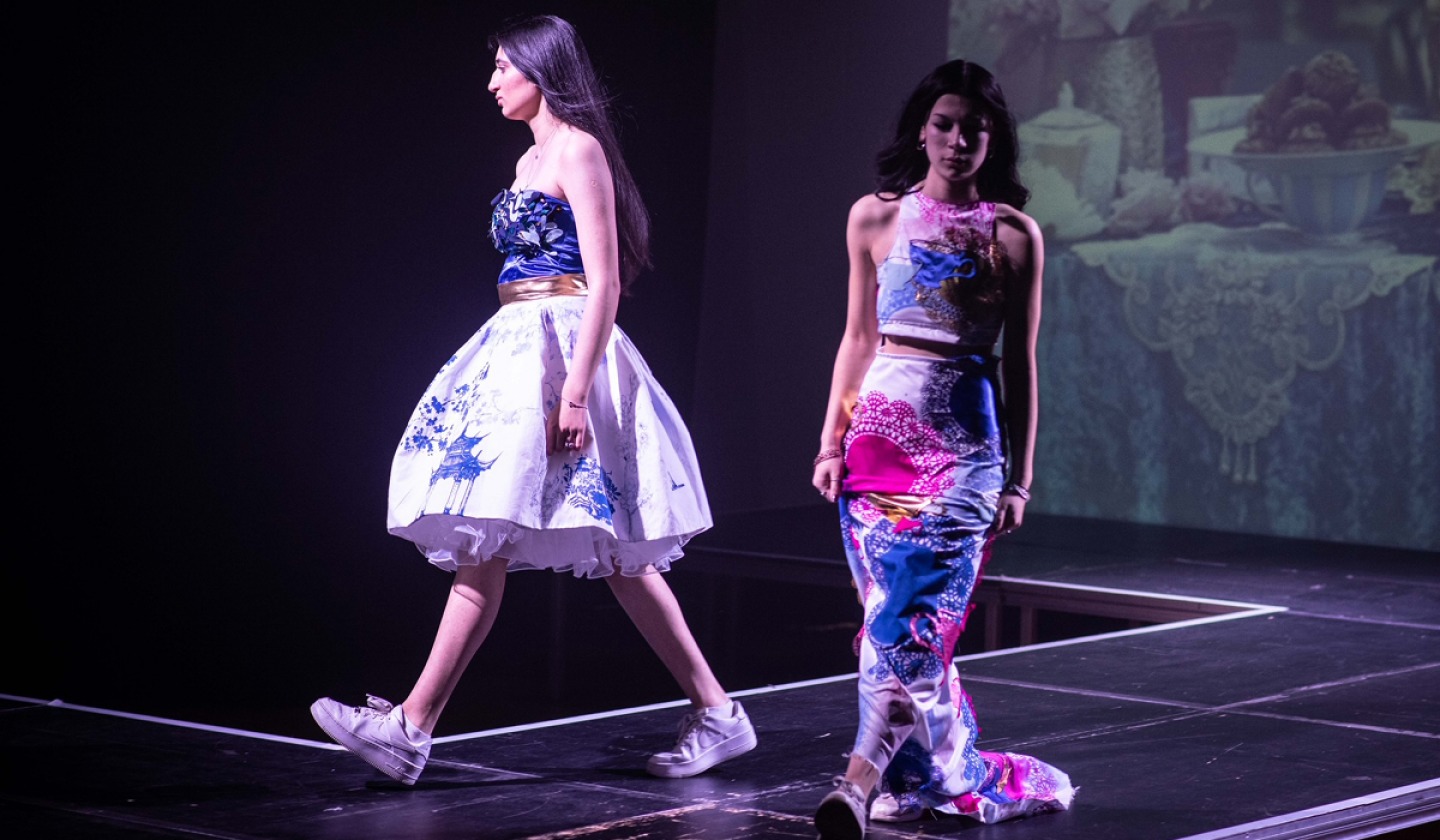 To find out more about Newcastle High School for Girls visit newcastlehigh.GDST.net