Behind the Scenes of the Stage Adaptation of I, Daniel Blake with Byker Actor and Writer, Dave Johns
I, Daniel Blake is not fiction. It's reality. That's what comedian, actor, and writer Dave Johns, who played Daniel in the 2016 Ken Loach film, is arguing as he adapts the story for Northern Stage
Dan is a carpenter, a Geordie, a hard-working man. He's just on the mend after a heart attack. Katie has just arrived from London. She's finally got a council house for her and the kids. I, Daniel Blake is the true story of what happens when the political system is stacked against you.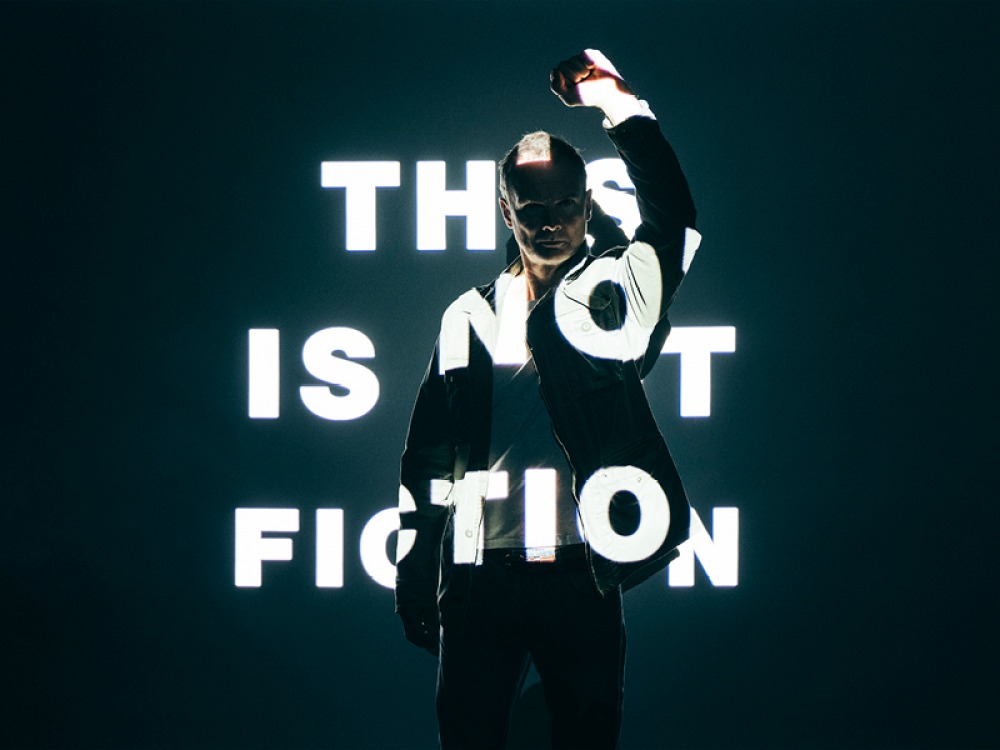 With 14.5 million people living in poverty in the UK (according to Joseph Rowntree Foundation 2022 Poverty Report), the story is just as important as ever. That's why it has been adapted for stage, and who better to take the reins than Dan (Dave) himself? He was a stand-up comic before he auditioned for Ken Loach and got the part.

'I think the film really hit a nerve with everybody when it came out in 2016 and with all the awards it won, I was definitely in the right place at the right time,' he says. 'I played Daniel Blake when I was 59 and I'm 67 this year; I basically got myself a film career.

'I've worked with amazing actors. People like Alison Steadman and Sue Johnson – lots of really big names, which was very exciting. When I got the part of Daniel Blake I was just chuffed to have met Ken Loach and to be working with him. I wasn't prepared for how well the film actually did!

'Since the film, I've worked on the two Fisherman's Friends films and I've just finished shooting a film in Belgium. I was out there for nine weeks. It's called Les Tortues (translating to "the turtles") which is a two-hander with a very famous Belgian actor called Olivier Gourmet. I had to learn French because I was playing an ex-pat who lives in Brussels. I've had a very varied career since I, Daniel Blake, but it's always been dear to my heart.'
Dave has adapted a few films for stage including The Shawshank Redemption, on tour at the moment. 'Sixteen Films who produced I, Daniel Blake asked if I'd be interested in adapting the script and I just said "yeah, I'd love to",' he explains. 'Paul Laverty who wrote the screenplay and Ken Loach gave me their blessing and we were going to do it a couple of years ago but the pandemic hit and put everything on hold. Natalie Ibu, the artistic director at Northern Stage, had the script in her drawer, read it and thought it was a really good adaptation so we got back into talks.

'The thing about doing an adaptation is you have the source material there from the film and the screenplay, but you don't just want to put the film on stage. You have to try and be theatrical with it and give it a different twist. People who have an emotional attachment to the film should get something else out of it.

'In the play, Dan's journey follows the same as the film but I've written up the part of Katie and her kids and you get more of a feeling of where Katie comes from, what's motivated her and what her journey has been to meet Dan. Dan becomes like a father figure to Katie, as they find themselves in the nightmare of the benefit system and form a bond to navigate their way through it together. There's a lot of emotion in it, and a lot of heartache. But there's also a lot of humour. When your back's up against the wall, it's humour a lot of the time, that gets us through. It's been a joy writing the script and working with Mark Calvert who's directing it.

We've got a great team on board. We had something like 700 applications from actors and we saw around 65 of them over four days, then did callbacks, and now we're in talks to get our cast put together. I'm very excited about it.'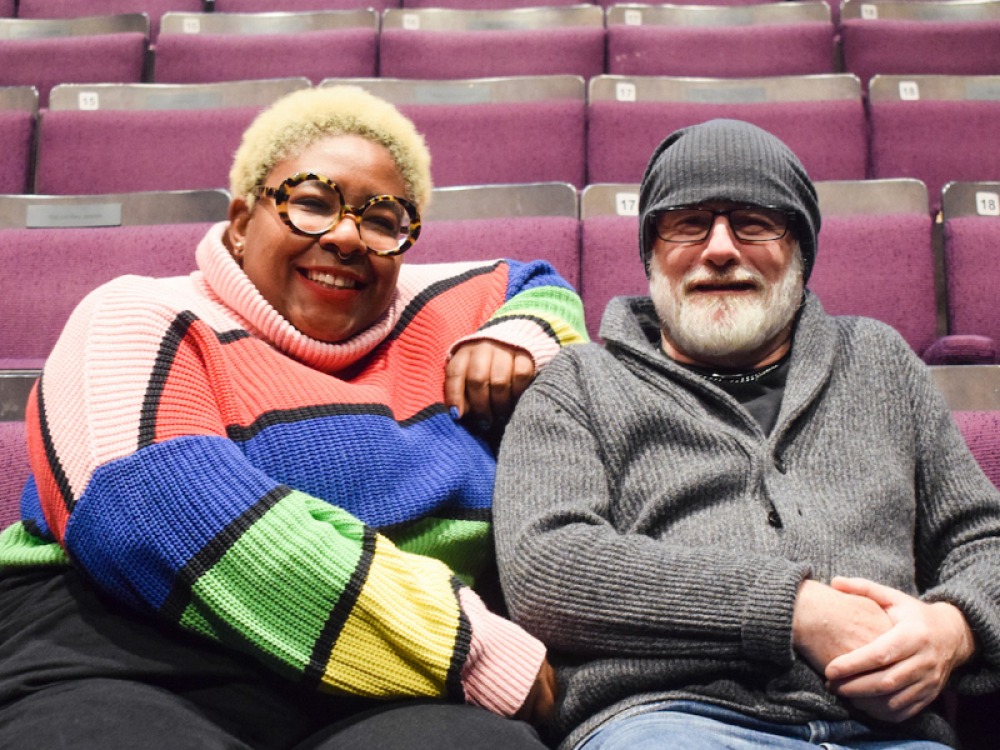 Little has changed in the benefit system since 2016, Dave explains. 'The only thing they've changed since the film is the on-hold music. It's not Vivaldi anymore. People still get sanctioned. People still go through their assessments when they're off work sick. It's actually harder now because of the cost of living crisis,' he explains.

'Those of us who are lucky enough to have savings and secure jobs will moan about the cost of living rises, but the people who always take the brunt of the hit are the people who are on the bottom of the heap; the people who are in zero-hour contracts, those working three or four jobs or those on benefits who can't find social housing. If you're on the breadline and you're just managing, £25 a week could feel like £25,000. I thought now is the time to do it, and we've tried to update the story to meet these feelings.'

Until Dave shot the film, he didn't know food banks existed. 'Did you know there's more food banks in the country now than there are McDonald's restaurants?,' Dave asks, as he explains the importance of the story in today's society. 'I've noticed the same narrative coming back as before the film; that the reason why people are having a hard time is because it's their own fault, because they don't work hard enough. What resonated with people after the film was that Dan and Katie are just ordinary people. Suddenly people realised that that could be their dad, their uncle or their daughter. Even now, seven years later, I get people coming up to me saying "your film broke my heart – and woke me up" or "my dad went through that problem" or "my mum's going through it now". Daniel Blake is not fiction, because I hear people telling me this same story all the time.
'Now's the time to bring this to the stage. This will give another life to the story. Most of the people who come to see this stage adaptation will have seen the film but I think we've written a play that, even if you've never seen the film, you'll still understand what's going on. In a way, it'll be more poignant and more powerful because you'll actually be there in the room with the actors – that's the power of theatre.

'We're very excited about how we're staging it. We've been influenced a lot by [political campaign group] Led By Donkeys. They take tweets that government ministers have posted and project them on the walls of the House of Parliament or put them on the side of a bus, and they're basically saying that they're saying one thing in their tweets but showing what's happening in reality. We're going to use those sort of projections with things people have said about food banks and the benefit system and we'll show the reality on stage. It's going to be a very exciting theatrical experience and audiences are going to get another emotional hit from the play. We've tried to show something familiar but also fresh, to say this could happen to any of us.'

Where better to show the play than at Northern Stage? 'I was born in Byker. I was an ordinary Geordie lad. We had an outside toilet. I tell my daughter now and she laughs and says "oh, the violins",' Dave jests. 'But I'd never been to the theatre. When I was around 14 or 15, an English teacher got a group of us scallies from school together when Northern Stage had just opened. She took us to see Death of a Salesman, and it absolutely blew me away. I used to think theatres and being on TV was for "posh people", not for the likes of us. They invited us on stage afterwards and I never forgot that.
'When I was around 14 or 15, an English teacher got a group of us scallies from school together when Northern Stage had just opened. She took us to see Death of a Salesman, and it absolutely blew me away'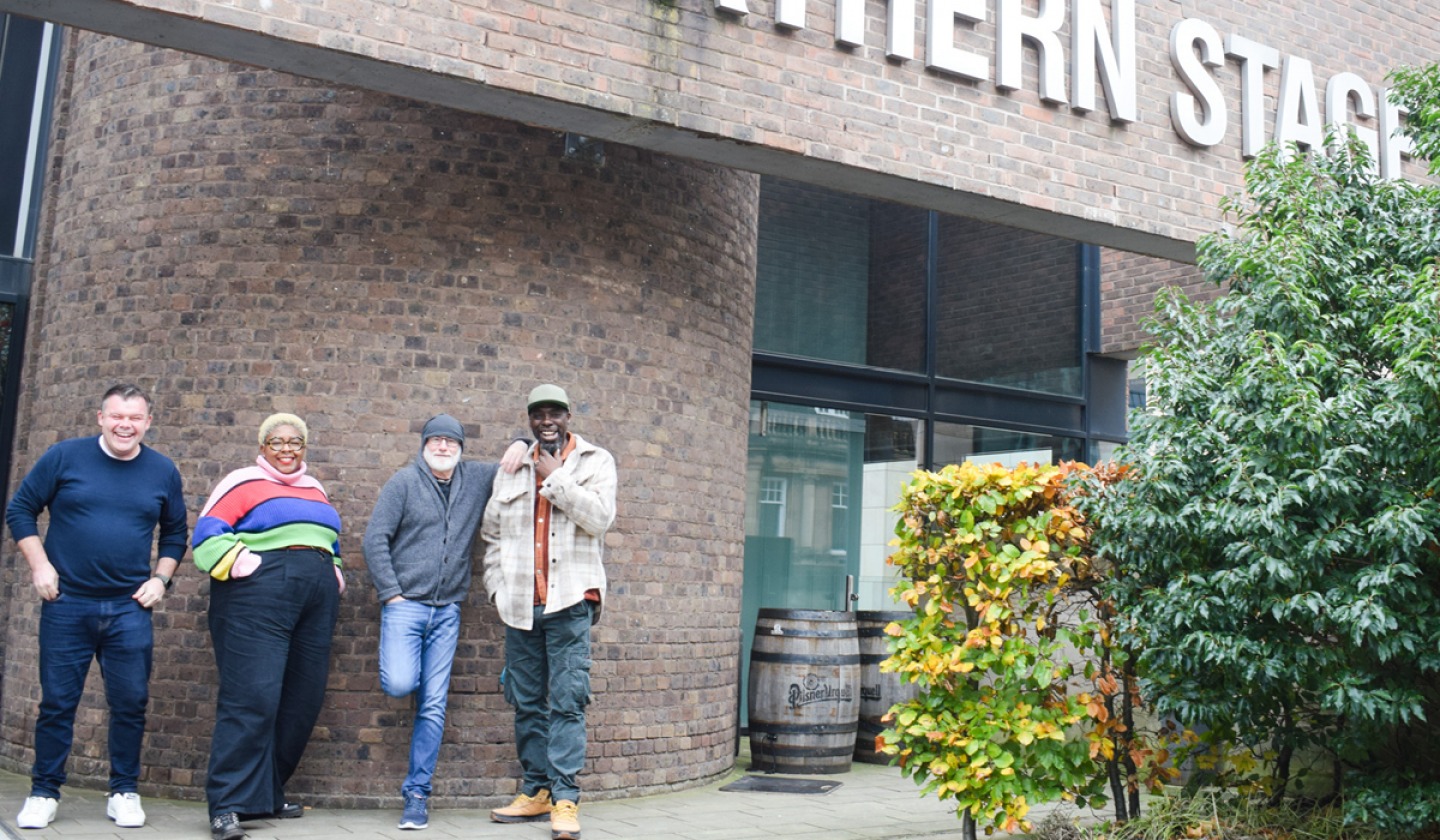 'When I got into stand up comedy, and even to this day actually, I love standing on the stage in an empty theatre before the audience comes in. It might sound really arty farty, but there's a presence there; some sort of magic in the air. Going back to Northern Stage and doing a play that I've written for a film that I've starred in – that means so much to me, is very emotional – it's the only place we could do it really. It's a Geordie story. It's about an ordinary Geordie guy. I'm very proud that we're dong this here. I really think that it's going to be a powerful piece of theatre.'

In the meantime Dave has a few other projects in the pipeline. 'They're making the trailer for Les Tortues now and that's being submitted to film festivals so we're waiting to hear back from them,' he explains. 'It's the first "grown-up" film I've done since Daniel Blake – it's very European, one of those you'd go and see in an art house, and it should release this year.

'I'm doing An Audience with Ken Loach at Leeds Playhouse [26th April] where I'm interviewing Ken, which is going to be surreal. Then I'm doing my own one-man show there called I Filum Star / I Stand Up [29th April], which is about me coming from the back streets of Byker to getting into film. But nothing's definite in this business until you walk on set…'
I, Daniel Blake is at Northern Stage, Newcastle from 25th May–10th June 2023.