Meet the Gosforth-Based Adventurer Who Founded His Own Spirits Company Inspired by His Expeditions
Trying to tackle the shortfall in funding for an expedition across the Arctic, Gosforth-based businessman and adventurer Phil Kite decided to create a themed gin as a way of raising funds. We find out more as he plans to grow the business further
For more than 30 years Phil successfully managed a heavy engineering businesses, but following a conversation with a neighbour, Phil's life completely changed. 'I was the CEO of an engineering company on Scotswood Road and before that I had my own steel foundry business for 20-odd years,' he explains. 'I was talking over a garden fence to someone who asked if we would sponsor their rowing club. He said I could come out for a row and at the time I must have been about 53. I went out and it changed my life.'
After taking up the offer to give rowing a try, Phil fell in love with the sport and soon he was rowing the coast, the Tyne and the Thames, before setting up Team Tyne Innovation in 2018 – a group of four rowers taking on the Talisker Whisky Atlantic Challenge. 'We rowed across the ocean and got a World Record for the fastest mixed crossing,' he says. Alongside his team mates, Phil spent 42 days rowing 3,000 miles from La Gomera in the Canary Islands to Antigua. 'After that I didn't want to go back to heavy engineering and thought I needed a new adventure.'

Phil then started planning his next row, this time in the Arctic, rowing the Northwest Passage in a single season. 'We were struggling during Covid to get sponsors and funding, as naturally all companies were fighting to stay alive rather than thinking too much about supporting expeditions,' he explains. After researching ways he could fund his next adventure, Phil discovered a long historical connection between adventuring and drinks companies, sparking an idea to create his own gin.

Phil saw first-hand how well customers responded to the gin he created to support the expedition, particularly to the story behind the product. 'I saw that the back story really helped the sales of the product and I thought, "why not create a business which has a number of products associated with modern day adventurers?," so set up [Adventurers Drinks Co.]'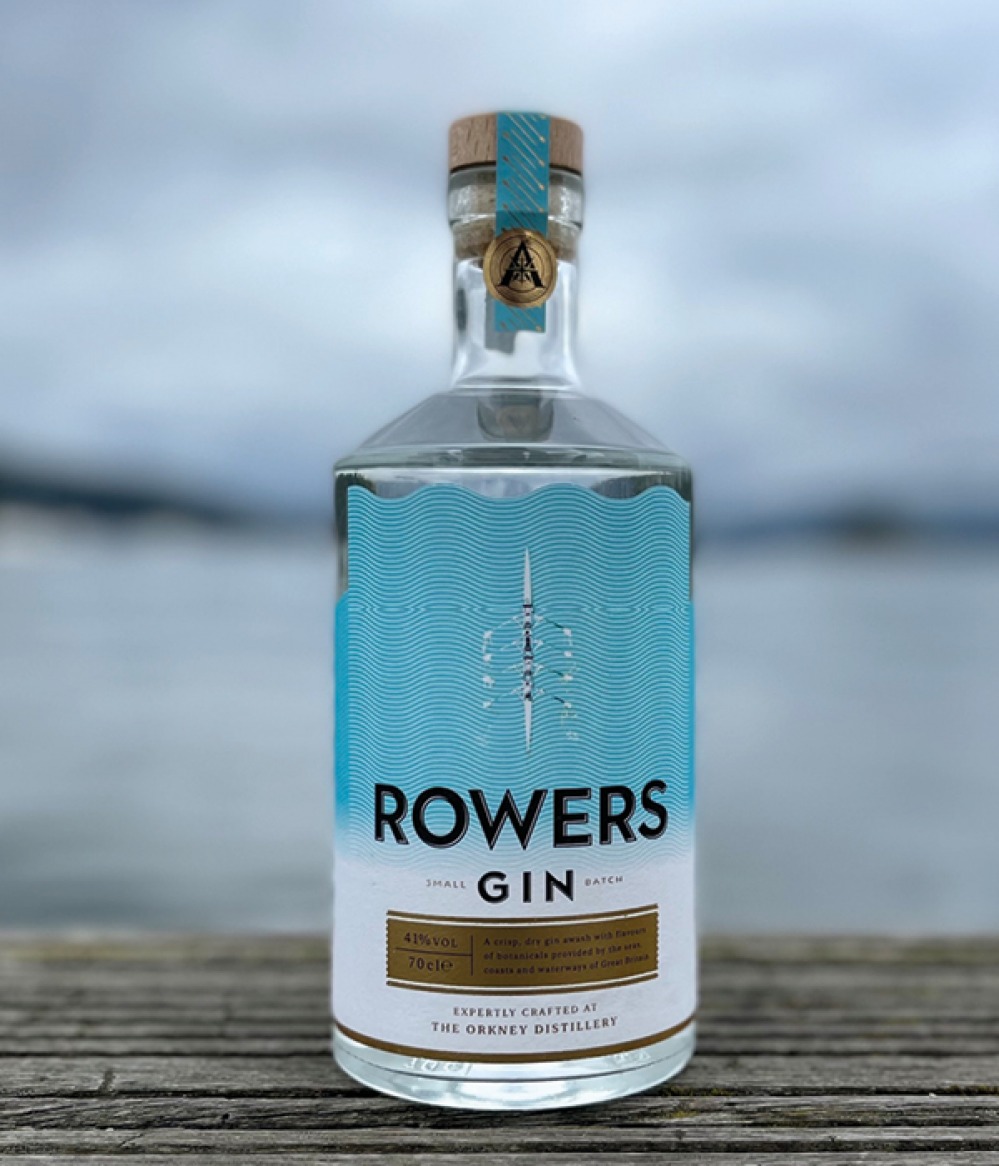 So far Phil has created two drinks, Peak Baggers and Rowers Gin, both of which have been inspired by his own adventures, and the adventures of his fellow rowing team mates. 'The Rowers was inspired by me, and Claire Hughes who rowed the Atlantic with me the first time was the inspiration behind the Peak Baggers,' he says.

However, Phil didn't want to replicate or recreate gin which had been made in the past, instead he wanted the adventure to inspire his drinks. 'It was important for me to have the botanicals connected in some way, so for the Rowers Gin the flavours are associated with river, coastal and ocean rowing,' he explains. The gin includes meadowsweet which can be found in abundance along riverbanks and gives a bewitching sweet aroma, as well as rock samphire found on the coast, and sugar kelp found in the Atlantic.

As for the Peak Baggers gin, the flavours are based on the classic foundations of juniper and coriander mixed together, with Angelica and citrus, as well as botanicals found on the mountains and peaks of Great Britain. 'Peak Baggers has got bearberry, blueberry, heather and mountain ash in it. Both the gins are unique to themselves and actually relate to the type of adventure they have been inspired by,' Phil says.
The gin is now being made in small batches in Kirkjuvagr Distillery in Orkney. 'A friend of a friend was happy to make small batches which is obviously important as at the start of a business you can't afford to have a huge stock. The plan after that is to contact other adventurers, perhaps more well known, and talk to them about having their own branded drink,' he explains. 'The future isn't purely gins either – we're talking about vodkas, whiskies and even non-alcoholic drinks too. It's just about a drink associated with an adventurer and having something which means something to them.'
'Hopefully I will have 10 different drinks inspired by different adventurers and explorers in the future, which will then ideally inspire other people to be more adventurous in their lives'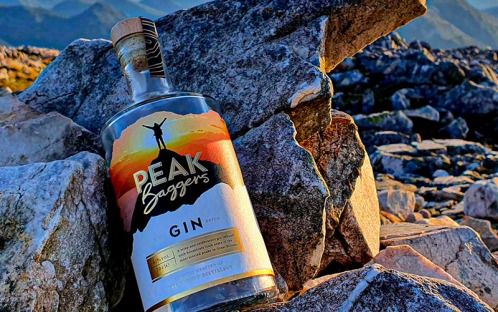 For now Phil's plan is to raise awareness and attention of the two gins he has already created. 'No big adventurers are going to come to me so I created my own products to raise awareness and attract attention,' he says. 'Hopefully I will have 10 different drinks inspired by different adventurers and explorers [in the future], which will then ideally inspire other people to be more adventurous in their lives.'

Even the finest of details have been thought through, including the wrapping of the cork securing the bottles. 'You'll find the bottle of the Peak Baggers has a label securing the cork which has the contours of the ordinance survey map in gold leaf, and on the Rowers gin there are rowing blades in gold leaf,' he says. 'I'm not aiming the products at people who are regular drinkers of gin, I'm aiming the gin at people who are interested in rowing or rowing is part of their lives, same with Peak Baggers,' he explains. 'But I think there needs to be a back story associated with it – I'm saying let's celebrate modern day adventures of all different types, whether it's sailors, swimmers or mountain climbers, and I'm trying to identify people who might be part of this journey.'

adventurersdrinks.co.uk