Meet the Maker of Bespoke Leather Goods Brand, Hôrd, Who Craft in the Heart of the Yorkshire Moors
Hôrd is a bespoke leather goods brand inspired by, and crafted in, the county's stunning moorland. We caught up with its founder Gemma Gilleard-Booth to find out more
Picture a small studio filled with boxes of leather remnants, traditional metal and wood working tools lining the walls, and two figures leaning over the workshop desk as they dye, cut, engrave and clad the pieces they are making. No, this is not an extract from a Charles Dickens novel, but instead what you'll see as you peek into the brand new Hôrd shop on a quiet street in Marsden. Hôrd is a leather goods business run by partners Gemma and Jason Gilleard-Booth, all born from a bag of leather offcuts and an old hip flask.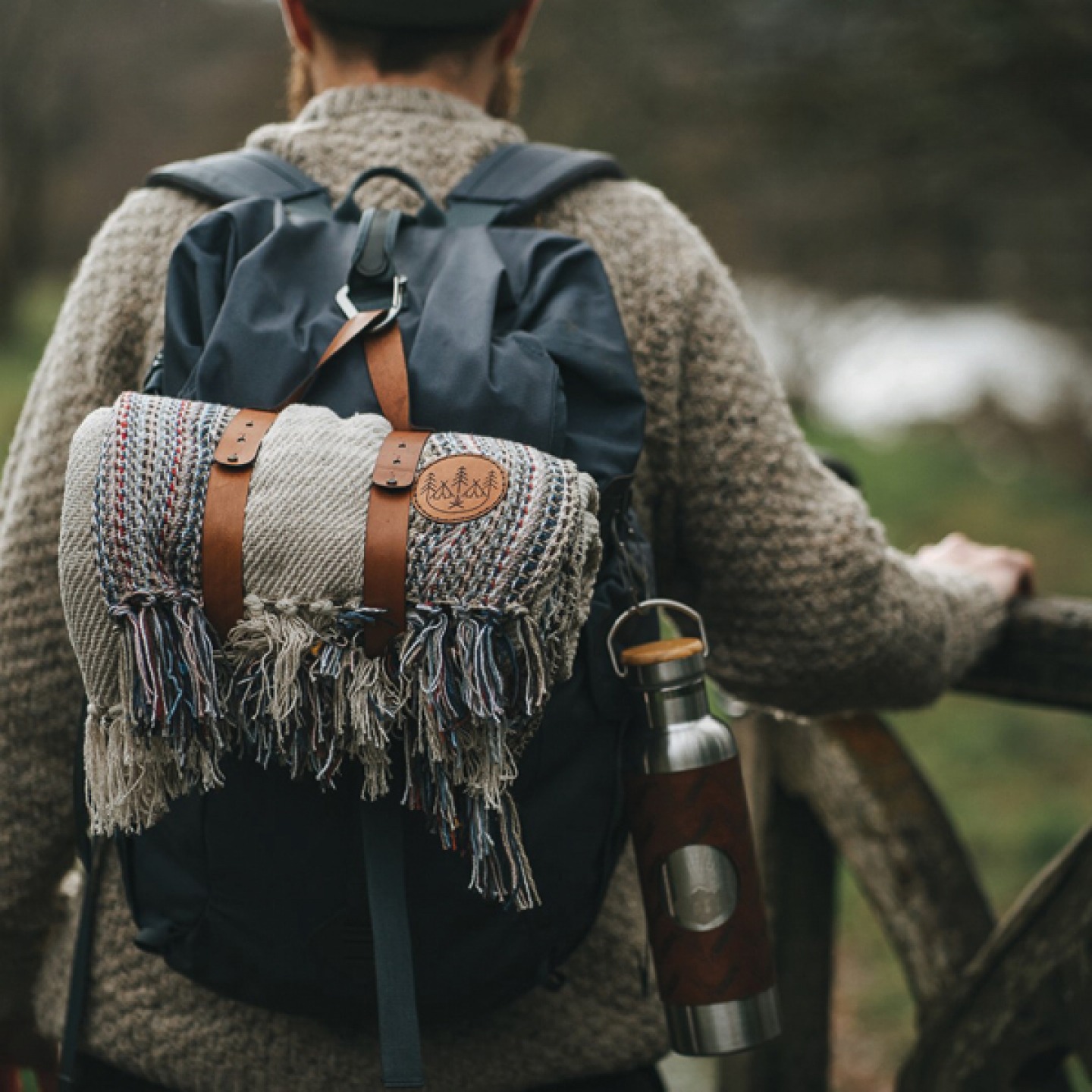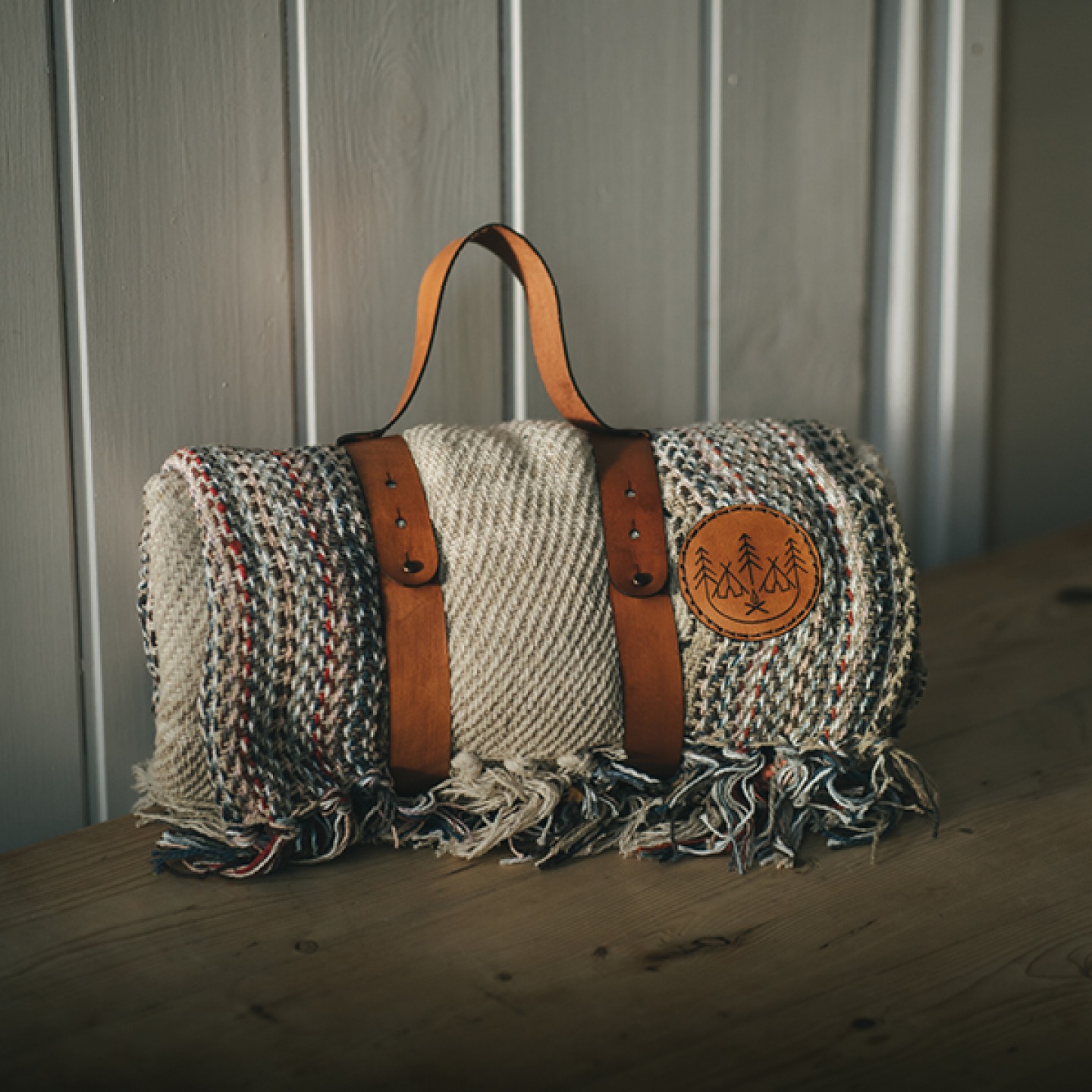 'Leather has always been a material that I've loved but I never really thought about what it would be like to make stuff out of it myself,' explains Gemma. 'But then when someone washed a vintage hip flask so the leather sort of dried and came off, it was in that little moment I thought I could try to fix and restore it with leather scraps.

'I had a bag of this really nice, characterful pull-up leather and it was kind of just me testing working with it and realising how satisfying the material was in comparison to fabric and things like that. It was just through experimentation and seeing what I could do. I wasn't sure how I was going to do it but just said, let's see, and luckily I got it right.'

From there, using remnants became the basis of Hôrd and Gemma started collecting offcuts that would normally be thrown away from upholsterers and anyone that made larger items out of leather, just using what they were getting rid of. Getting what she could meant she was working with leathers of all different types, so everything from sheep skins to cow hides, and then all the different leathers within cow hides too.

'Very quickly I learned all of the different properties of these materials and that was the beauty of it because I was reusing and repurposing them into new items, but also gathering quite a lot of knowledge about how they worked,' she explains. 'From there, I was self-taught and had quite a quick learning curve from just using these leather remnants that I'd acquire from all different places.'

Within a few years, and after a lot of persuasion from her friends, Gemma began selling her one-off leather items online. 'It took off overnight. People kept buying them and I was getting really busy,' she says. 'We then had to get our own website and that was when I got so busy that I had to turn around to my partner, Jason, to ask if he would like to join the business too.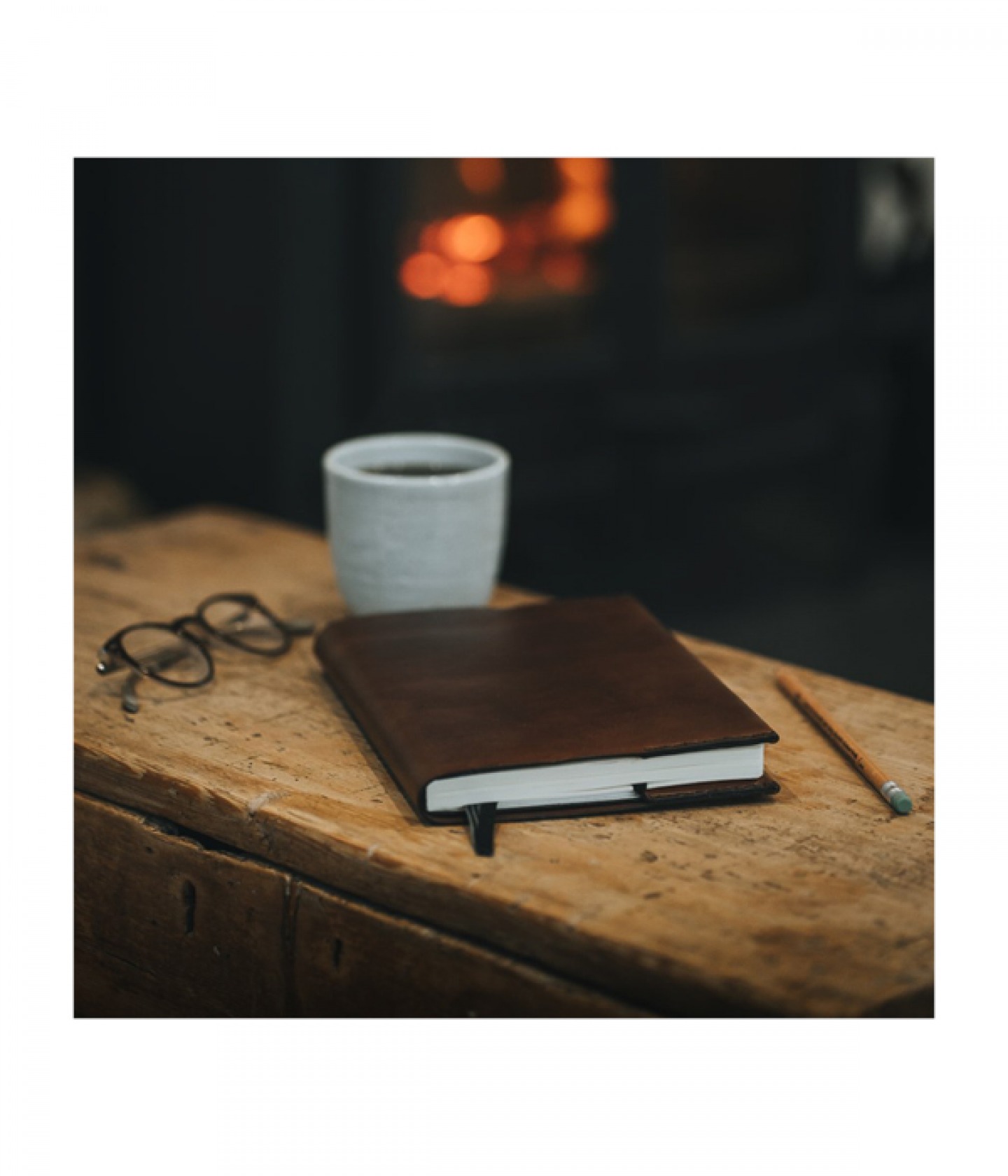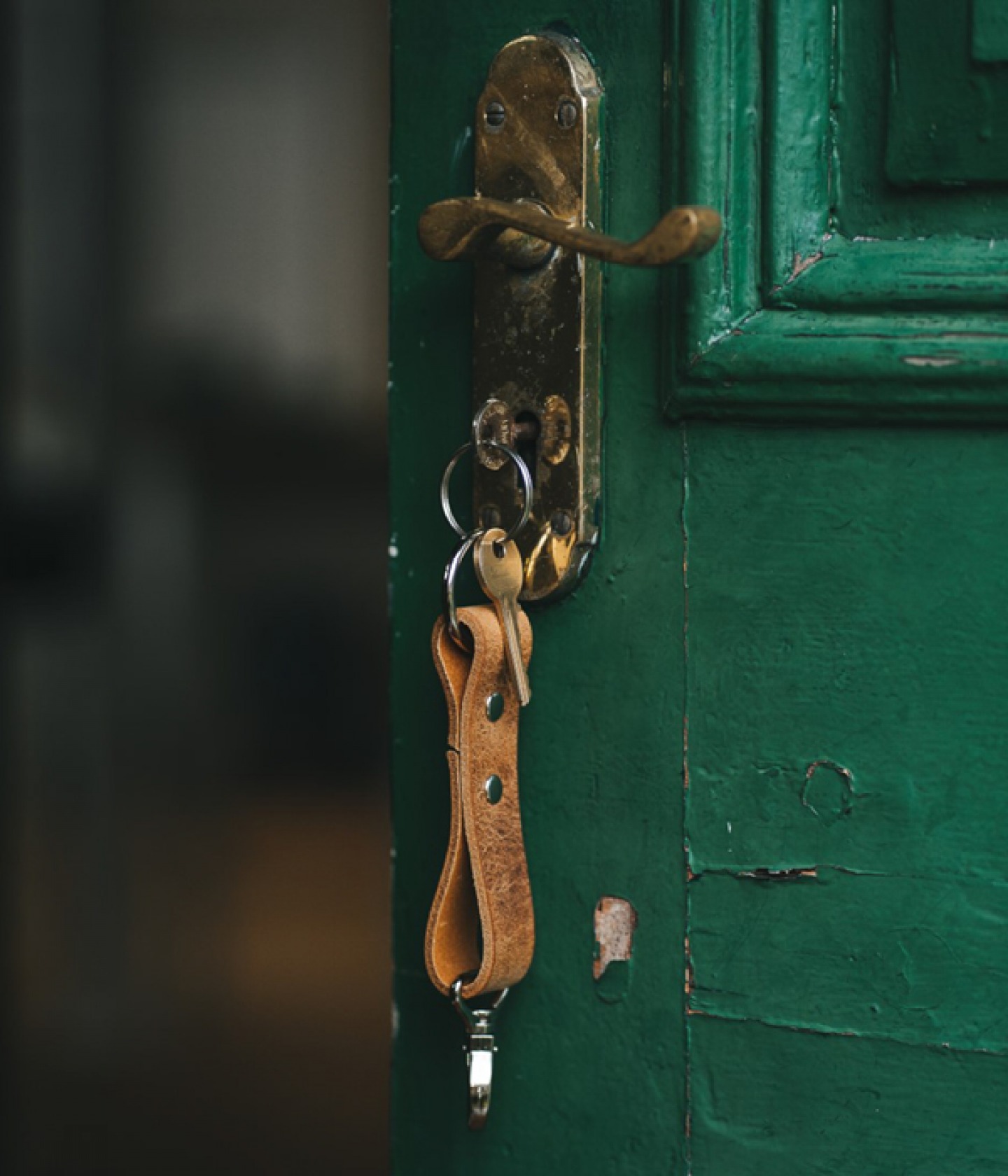 'He's been there from day one anyway and has always been very supportive, especially on the late nights where I was trying to keep on top of everything and get things done, so he already knew how it worked and I thought that would be the best option, so let's see if he is willing to take it. Luckily he did, because from there we've been able to grow, especially on our own website, to the point of then getting the shop in Marsden two years ago.'

Having sold online for nine or 10 years, in 2020 when everyone else was getting adjusted to working from home, Gemma and Jason ended up setting up a shop and a studio. A love for where they live and their surroundings, combined with a desire not to commute very far, meant when a shop went up for sale in Marsden the couple jumped at the opportunity.

'The village itself didn't know what we were doing before because we were just sat in our house making our things, so it's really nice to be in a spot where people can see that we're leather workers, and come to visit us to see what we make.'

Inside the shop, the couple do everything themselves, from designing, to making the items, as well as packaging and dealing with customers. 'It's just me and Jason and while it would be easier to have some helping us out, we think it's really important as the makers of the items to be a part of every step and know that customers are dealing with us specifically,' says Gemma.

'Every so often you'll have a customer that thinks we have different departments so will ask to be in touch with the deliveries team and I have to tell them it's just us. But I think it's important to have that seamless journey where people can pick their leathers and colours, and we can guide them every step of the way, so they understand that we know exactly what they want and nothings going to get lost in a series of communications with someone else passing the information on.'
'It's so important to us that we create pieces that are going to be long-lasting. We want them to be heirlooms and we make everything with that in mind'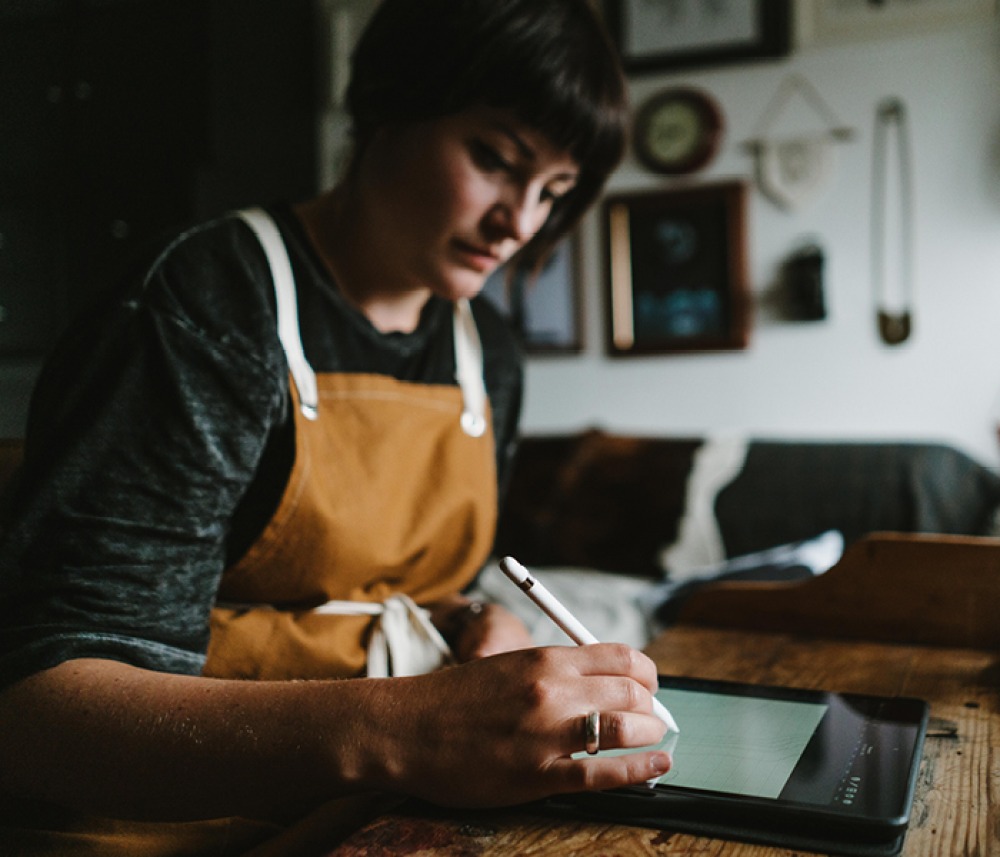 With regard to the making of the items, everything starts from a simple inspiration, and often this has been the surrounding Yorkshire landscape, before ideas are thrown back and forth between the two and they sketch them out. Then they'll start making, prototyping the item and testing it out themselves – they find this is the best way to see how usable it is and how it will last.

Hôrd tries to keep the process as traditional as possible, making most things by hand. 'There's not much machinery involved, we still have all the hand tools,' explains Gemma. 'We edge everything by hand, dye it all by hand and stitch it all by hand because it's much stronger.

'The nice thing about our shop is people can come in and see us making as they're browsing,' she adds. 'We have our work table in the centre of the room where we do everything and throughout the day you see it constantly changing, and suddenly items being made out of seemingly nothing. It fascinates us sometimes because we'll start filming some bits for social media and realise it actually requires a lot of work, but for us it's such an automated process.'

As well as working with leather remnants, as Hôrd became more popular the duo realised they would need to have some staple off-the-shelf designs, as well making one-off items. 'We started buying in hide and this meant we could explore more product options such as wallets, clothing, bottles and journal covers,' says Gemma.
'We started buying in hide and this meant we could explore more product options such as wallets, clothing, bottles and journal covers,' says Gemma. 'We make sure that the leather all comes from good welfare European or UK tanneries, they're all by-products of the food industry, and they're biodegradable.
'As a result of buying in large pieces of hide, we now have offcuts and we design to see what we can make to utilise those as well. So we're always thinking about how we can reduce waste as much as possible.'
The name Hôrd is the phonetic spelling of the word 'hoard' owing to the leather scraps Gemma had hoarded over the years. However, another reason for the name comes from how they would like their products to be treated by those who buy them. 'We like to think that we're making a beautiful trinket that people would like to hoard a little bit themselves; like treasure essentially. We're really about creating timeless pieces and we want them to be the kind of items that can be passed down,' Gemma explains.

'They're investment items that you can cherish and keep forever, and that's really where we want to see retail go. It's so important to us that we create pieces that are going to be long-lasting. We want them to be heirlooms and we make everything with that in mind.'

She adds: 'When you give a gift and you've really thought about it, it's one of the best feelings. I would say giving is almost more exciting than receiving because you've put all this energy into it and I think we help our customers do that. I'd say it's bringing that sort of emotional connection and community back together really, and this is just a little way of letting people know that you're there and you're thinking about them but through an item that you gift them.

'It's led to a lot of very nice stories because we obviously get told different reasons as to why people are purchasing from us and who they're buying for. We focus a lot on personalisation and things to do with maps, locations, mementos and generational items so you end up getting these really nice stories about who they're buying it for, what memory it brings back for them and things like that.'

Being proud of their heritage goes deep into the Hôrd business. 'We are both from Yorkshire and I've always loved the countryside. As a kid we went hiking a lot with my mum and dad, so that's really intrinsic in us and a big part of our lives is wandering the hills. When I was in London, one thing I massively missed was that, and the community vibe of the towns and villages surrounding here.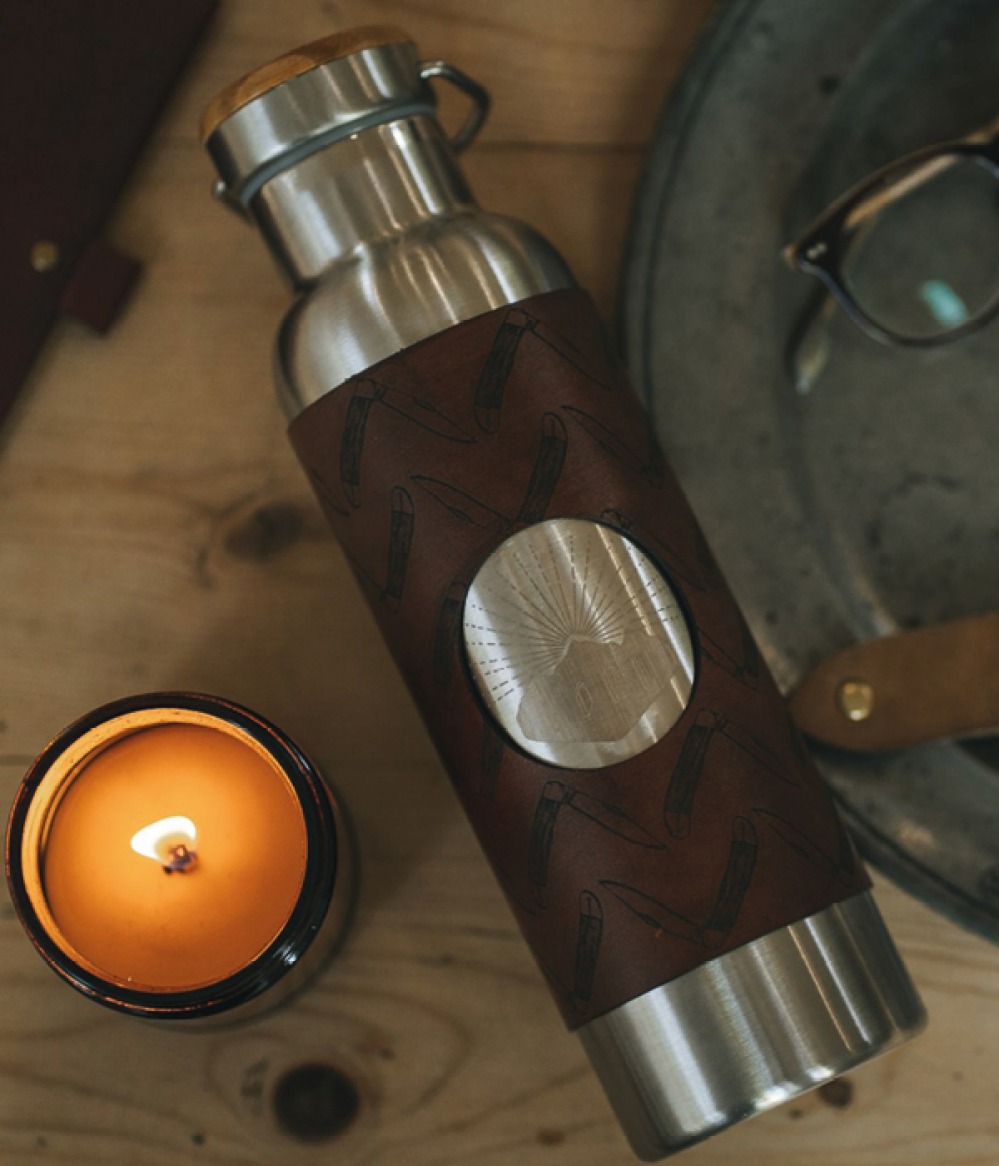 'What I love about here is it's a slower pace of life. When I was in London everything felt kind of rushed but then you'd come back to your apartment and just feel quite isolated. Here everyone says hello in the street, especially in Marsden, and you don't feel too far away from someone who cares. So I think the landscape is a huge inspiration and the people here in the community.

'Being in Marsden we're surrounded by these relics of industry and we've got old empty mills which we walk past every day,' Gemma explains. 'It's where my grandparents worked and I know what we do is very different to a mill running at capacity, but it's a symbol of our heritage so it's nice to be have our own little leather industry now. Just celebrating people crafting again in these small pockets of Yorkshire.'

When they're not reflecting on the past, Gemma and Jason like to look towards the future. 'We had hoped when we opened that eventually, we'd move into doing workshops as although now leather working has had a bit of a boom which we're happy about, for a long time it's been a dying skill, so we'd like to be able to pass on a little bit of what we know to other people.

'Obviously, Covid put the brakes on that for a bit and in a way, it was kind of a good thing as we got a handle on having a retail space – I think doing it all at once would've probably driven me mad – but that's probably something that we're hoping to look at doing in the future. As well as just keep exploring and making new things, as for me that's a lot of the joy. Seeing what I can actually make out of leather, it's always a nice challenge.

'Up until now we've just been trying to survive the things that the world is throwing at us and so far, so good, but it normally doesn't take me too long before I end up with a ridiculous goal and that will be what I aim for. Whether Jason likes it or not, there's usually something I've got my eye on doing! So I think the biggest thing on the horizon will probably be some form of workshops and if not, whatever my heart decides will be great.'