Meet the Winner of LJ Ross' Lindisfarne Prize for Crime Fiction
Now in its fourth year, the Lindisfarne Prize for Crime Fiction was founded by author LJ Ross and is sponsored by her publishing imprint Dark Skies Publishing, in association with the Newcastle Noir Crime Writing Festival and Newcastle Libraries
The aim of the prize is not only to provide financial support, but to help build and maintain creative confidence for new, emerging and established writers in the crime and thriller genre.

This year's winner of the prestigious literary prize which celebrates the outstanding crime and thriller storytelling of those who are from, or whose work celebrates, the North East of England, is Northumberland-based author Jacqueline Auld.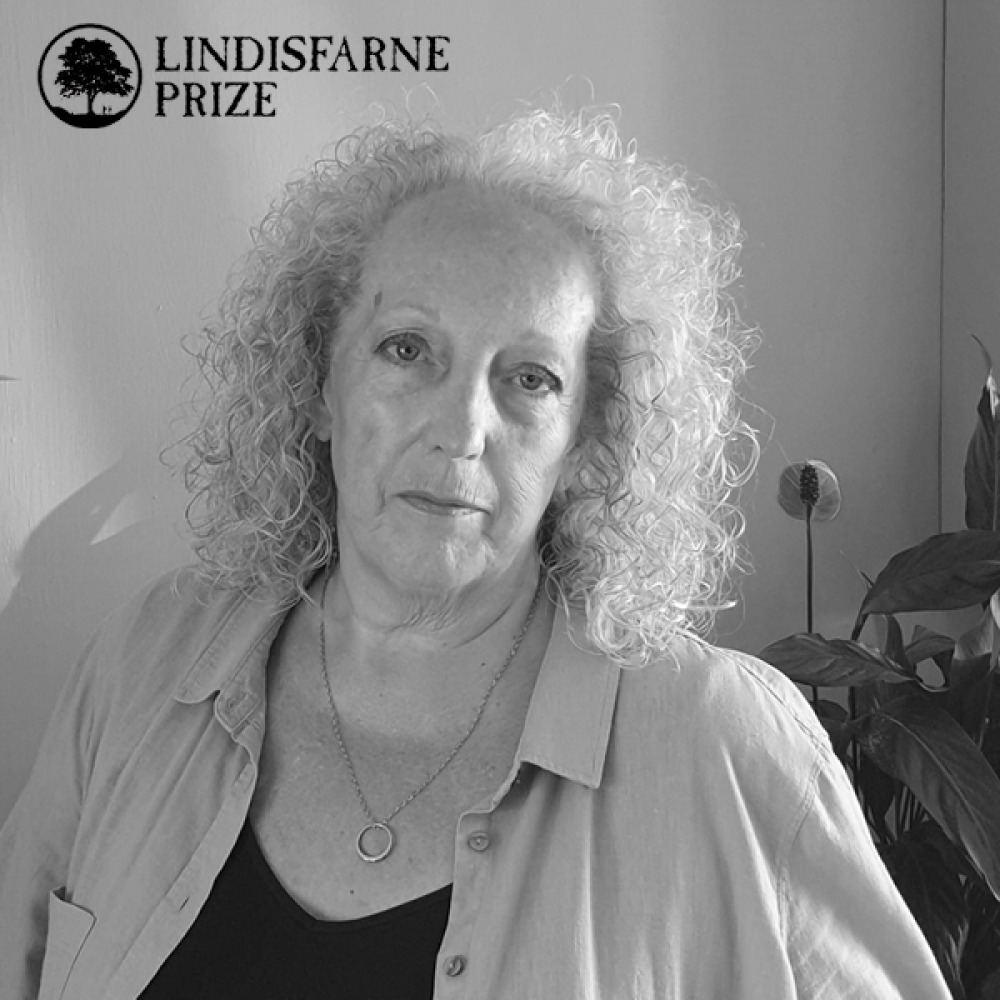 Jacqueline's submission The Children of Gaia was selected by the prize's esteemed panel of judges, featuring bestselling crime writer Nicky Black; founder of Newcastle Noir festival, Dr Jacky Collins; last year's winner of the prize, Robert Scragg; and bestselling author and founder of the prize, LJ Ross.
The judges praised Jacqueline's writing for its 'claustrophobic and atmospheric' nature, while also highlighting the story's strong concept and page-turner potential.
A keen fan of crime fiction, Gateshead-born Jacqueline, who now lives in Bedlington, started writing 10 years ago having graduated from the Open University with a degree in Social Policy and Criminology. Jacqueline draws inspiration from three decades working in the pub trade, and two decades in the charity sector where she provided advice to people in debt, helped the unemployed to find jobs and worked with offenders.
Her book's subject matter revolves around a dysfunctional group of adult survivors of childhood abuse. With a deep mistrust of the police, they have formed the Gaia Society to 'out' their abusers on social media before they can disappear abroad. A video of them carrying out a shocking mock sacrifice of a child at the Lady of the North landform sculpture at Northumberlandia during a monumental summer storm has gone viral. But with a young child in danger, and one of their members missing, the group is beginning to fall apart. As DI James Massey and DS Christine Sparks investigate a gruesome murder in a flooded dene, yet another body turns up, but their bosses refuse to link the cases, despite growing connections to the mysterious goings on at Northumberlandia.
Commenting on her win, Jacqueline says: 'I am so excited to have won this award. It has given me such a boost to know that the judges thought my work was worthy of being this year's winner. When I read about all the other shortlisted authors and their submissions I was so impressed I honestly didn't think I stood a chance – I'll definitely be reading their work when it's published. I intend to make the most of this wonderful opportunity by sitting myself down and writing, every day, no excuses, because I know now I can actually do this.'
'I intend to make the most of this wonderful opportunity by sitting myself down and writing, every day, no excuses, because I know now I can actually do this'
Jacqueline gets much of her inspiration from her surroundings. 'I can't imagine living anywhere else in the UK but the North East. I was born and brought up in Low Fell and all through my childhood I took it for granted that we lived so close to such beautiful countryside. The view from the top of our street was of rolling fields on the opposite side of the Team Valley and, as a family, we regularly visited our beautiful beaches or rented holiday cottages out in the wilds on the edge of Kielder Forest. It was only when a visitor from down south pointed out how close it all was that I began to realise how lucky we are.'
Jacqueline now lives in south east Northumberland. 'As settings for my first crime novel I've used some lovely places close by that are great for blowing the cobwebs away, such as Holywell Dene and Wansbeck Riverside Park,' she explains. 'But especially the Lady of the North landform sculpture at Northumberlandia, near Cramlington, a beautiful, interactive piece of public art, designed by Charles Jencks and built from the ugly spoils of surface mining. I used to pass the site every day as it was being built on my way home from work, and seeing it rise up from the earth is what inspired me to start writing The Children of Gaia.'
Founder of the award LJ Ross says: 'Every year I'm astonished by the quality of the submissions we receive for the Lindisfarne Prize for Crime Fiction, and this year certainly didn't disappoint. It is encouraging to see so many talented writers emerging in the North East and such fantastic work drawing inspiration from our special part of the world. I'd like to congratulate Jacqueline on her well-deserved success. We all look forward to reading more of her work.'
Jacqueline received a £2,500 cash prize to support the completion of her work, and funding towards a year's membership of the Society of Authors (SoA) and the Alliance of Independent Authors (ALLi).