The Stories Behind the North East 21st Century Folk Songs
In February 2022, Mark Radcliffe, presenter of Radio 2's The Folk Show launched 21st Century Folk, in partnership with BBC Local Radios Newcastle and Radio Tees, giving listeners the chance to turn their lives into folk anthems
This initiative aimed to capture the essence of life in the North East. People from the region were given the opportunity to have a song written about their life by acclaimed songwriters, and the songs were revealed on Monday 9th January.
'We did this in collaboration with The One Show, BBC Radio Newcastle and BBC Radio Tees,' says Helen Thomas, Head of BBC Radio 2. 'Once the five fantastic people had been selected, we approached songwriters to be involved.
'They then met up with the person they would be writing about, spending time with them to hear them talk about their lives and their work. And over a couple of months, the writers wrote their songs. At the end of the process, they were reunited with the writers who performed their songs to them for the very first time, which you can imagine was an incredibly emotional experience for all involved.'
Five people were selected from those who shared their stories.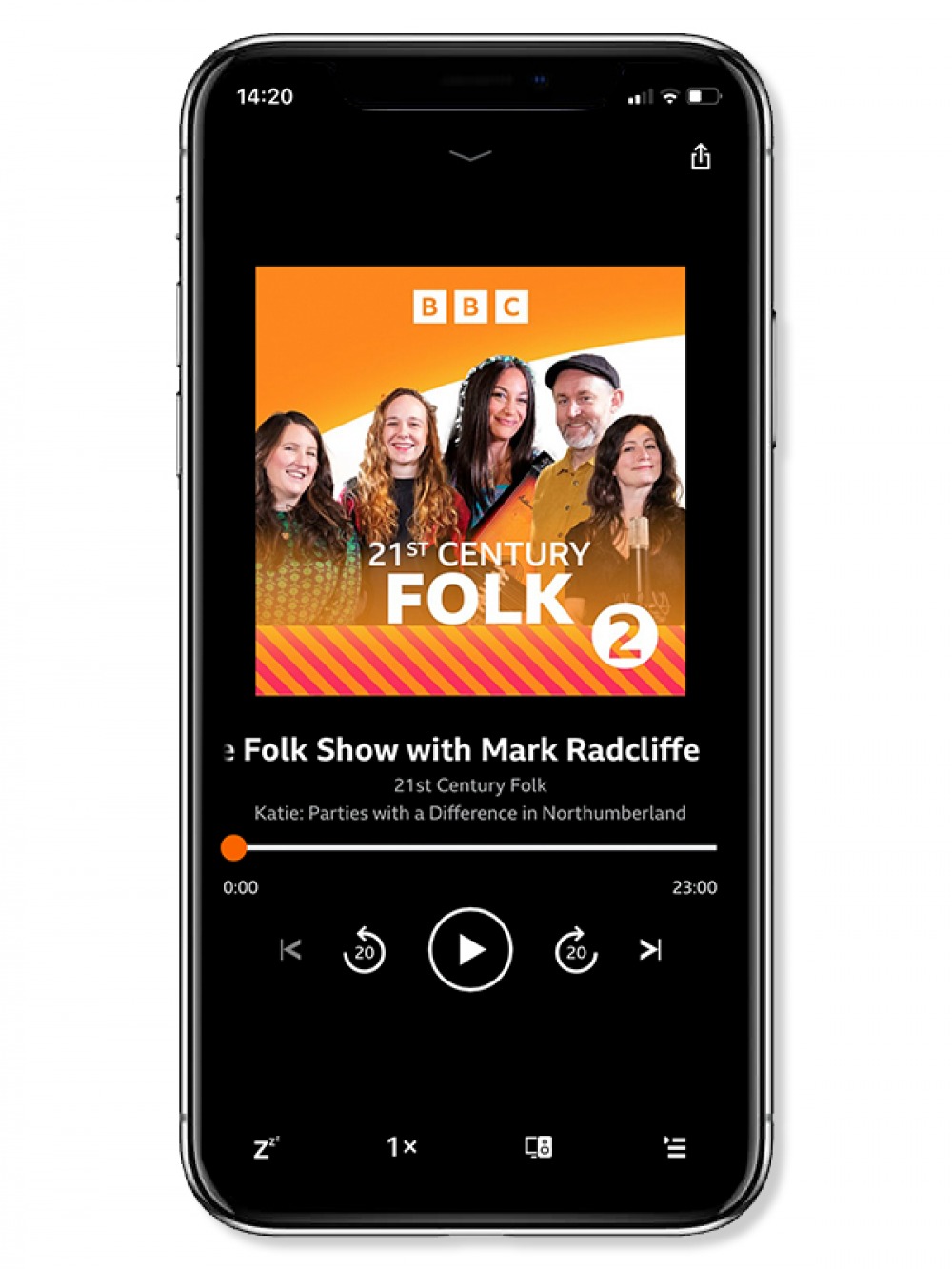 Andrea Bell runs The Sunderland Community Soup Kitchen, a soup kitchen and food bank which serves free food to people in need four nights a week. Singer-songwriter Martyn Joseph has written a new song called Albert's Place inspired by Andrea and her volunteers. Martyn says: 'I've always felt that music is a big conduit of empathy and hope, and should come alongside us and remind us that we're not alone in the world. And if you want to tell the story of a big issue, it's best to find one person within that issue and tell that one person's story.'
When Delyth Raffell from Blyth tragically lost her 16-year-old daughter Ellen to anaphylaxis, she set up a charity in her memory – Ellen's Gift of Hope. Singer-songwriter Thea Gilmore wrote her her song, She Speaks In Colours, inspired by Delyth's story. Thea says: 'It was such an honour to be a part of the 21st Century Folk project. I don't think I have ever felt such a responsibility as a songwriter to capture a person and a mood as I did with this song. It has been a privilege to listen to Delyth and her family remember Ellen. It has been a privilege to try to do justice to Ellen's life in song. They'll all be with me forever.'
Dr Ifti Lone is a GP working in Middlesbrough. He administered thousands of Covid vaccines during the pandemic and, after catching the virus himself, ended up in intensive care. Award-winning songwriter, Sean Cooney, wrote his song Doctor Boro with him in mind. Sean says: 'Discovering folk songs as a teenager was a life-changing experience for me. Many people think they only tell the stories of the past. Being involved in 21st Century Folk has reaffirmed my belief that folk songs are as relevant today as ever, and it was a privilege to meet Dr Lone and be able to tell his story through song.'
Michael Dodds is a fifth-generation foyboatman in the Port of Sunderland (a foyboat is a small vessel primarily used to assist the mooring and servicing of a larger vessel). The Port was, until recently, where Ukrainian steel arrived in the UK. In the future, giant turbines will be shipped out to Dogger Bank to build the world's largest offshore wind farm. Squeeze lyricist Chris Difford wrote the song Foyboatmen inspired by Michael's stories. Chris says: 'It was a real pleasure working on this song with Kathryn Williams, someone who I admire. Talking with Michael I managed to get a good impression of his life and the boatmen who go back many generations before him, it was a subject that instantly inspired me.'
Last but not least, Katie Toner from Northumberland organises accessible parties and sleepovers for neurodiverse children. She has autism and ADHD and found it hard to enjoy typical children's parties. Singer, multi-instrumentalist and songwriter Angeline Morrison wrote the song A Dream For You, inspired by Katie's life and work. Angeline says: 'Katie is so friendly and confident and warm. She's just a fantastic person. I was really struck by the way that she goes into schools and shows children that neurodivergent people come in all different forms, and that there is no "one way" of being neurodivergent.'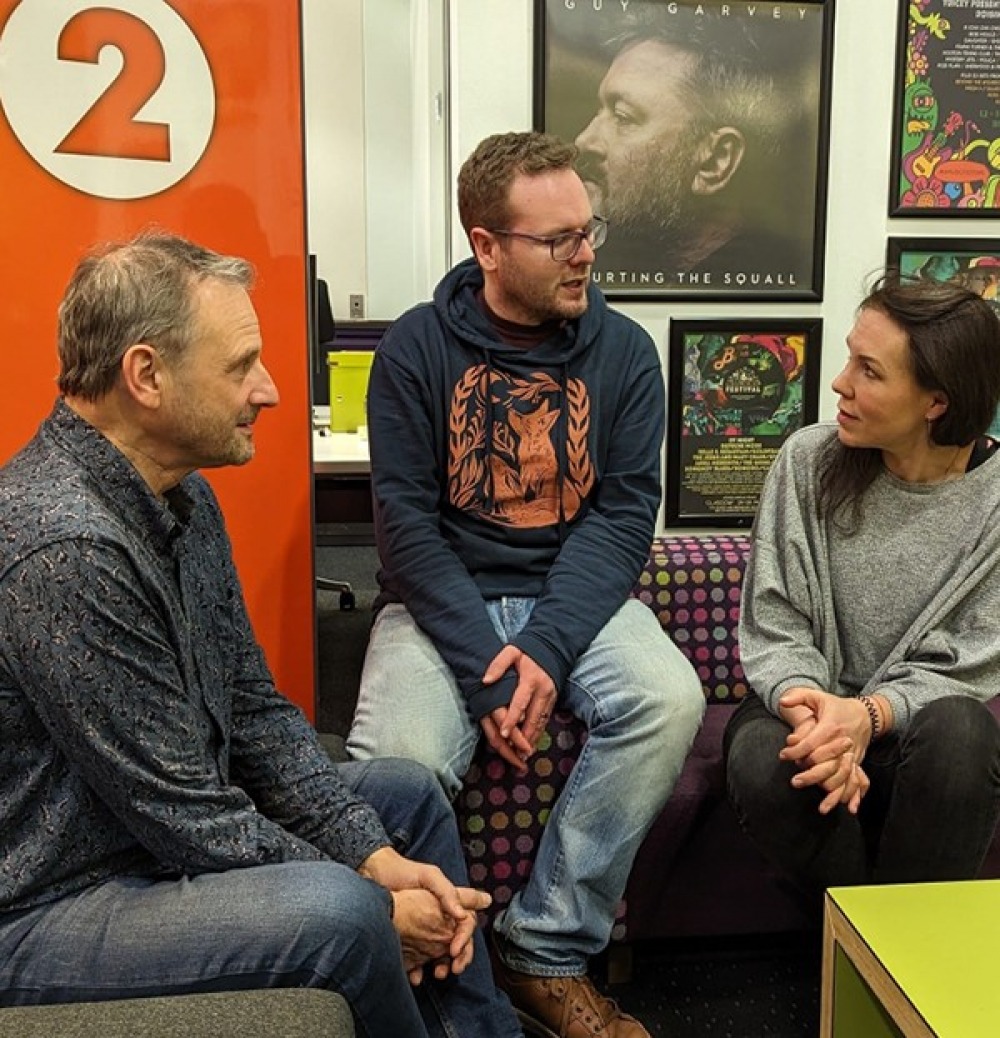 Now the songs have been revealed, Helen says it 'feels special'. 'We knew that our five contributors all had compelling stories to tell and we knew that the five songs were all incredibly strong and had been crafted with great care and thought,' she explains. 'It's not until you see and hear the reactions of everyone from the contributors and their families, to Radio 2's presenters and our listeners that you know that the songs (and the lived experiences of those who inspired them) have resonated strongly.'
Folk singers have celebrated the lives and experiences of ordinary working people for centuries and that's what they set out to do with this project – to record a snapshot of the lives of people living and working in Britain in 2022/23, just like the Radio Ballads which were ground-breaking programmes made in the 1950s and 1960s for the BBC Home Service. 'So you could say that this style of music is another form of storytelling and that's what I love about it,' Helen adds. 'There's nothing more accessible than songs that are about people's everyday lives; it's something we can all relate to.'
Helen believes, by sharing these stories, this project will inspire others. 'One of the songwriters from the series, Martyn Joseph, says that the job of a piece of art – whether that's a song, a painting or a book – is to let people know that they are not alone in the world,' she says. 'So if people can connect with these people and their experiences then that will help us all feel more connected
'The North East of England has an incredibly strong folk music heritage as well as brilliant contemporary artists within the genre, so we felt it would be a great region to put the focus on for Radio 2's 21st Century Folk. We also felt that if we spread the net for contributors too far the stories coming through would become diluted, so to paint a more potent picture of life as experienced by people today it would be far better to focus on just one area of the UK.'
Hear BBC Radio 2's 21st Century Folk on BBC Sounds.