All Our Favourite Bakeries and Cakeries in the North East
If you can't treat yourself during the festive season then when can you?
From freshly baked sourdoughs and stotties, to decadent brownies, cookies, cakes and sweet treats, here are our favourite bakeries and cakeries which always rise to the occasion.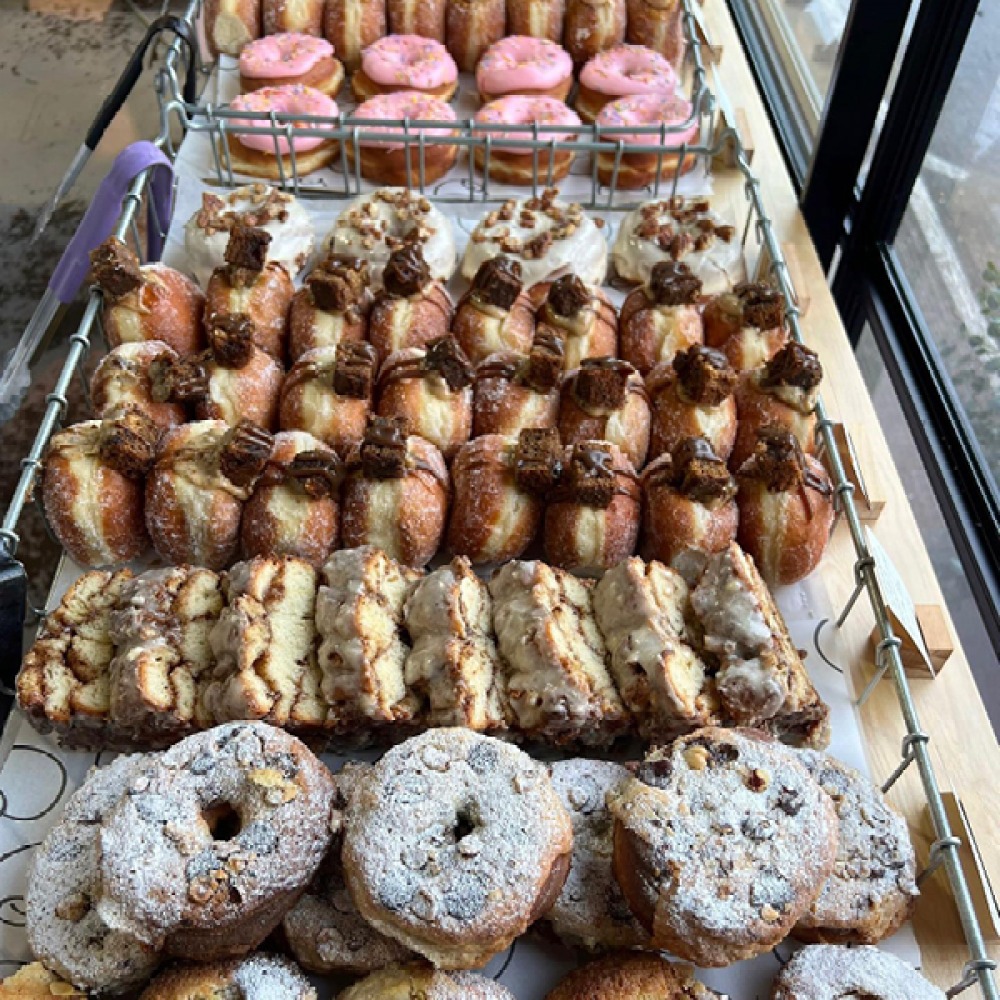 Proven Goods Co.
Unit 1 Maling Court, Hoults Yard, Walker Road NE6 2HL
provengoods.co
Crafting traditional, hand-rolled, slow proven doughnuts which are always made from scratch and freshly filled and glazed each morning, Proven Goods Co. are a well-known name across the region. What started as a market stall on the Quayside is now a growing business, with a takeaway shop in Hoults Yard and doughnuts stocked in a number of cafés across the North East. Keep an eye on their social media for their monthly-changing seasonal menu which includes vegan and gluten-free options.
Northern Rye
4 Riverside Walk, Ouseburn NE6 1LX
northern-rye.co.uk
By the river in Newcastle's bustling Ouseburn district, Northern Rye handcrafts small-batches of baked goods, specialising in sourdough breads, Viennoiserie, sandwiches and great coffee. Using high quality ingredients to make all their breads and pastries, the team follow slow fermentation techniques, giving their sourdough 12 to 28 hours to prove. As well as firm favourites such as sourdough loaves, baguettes, croissants and cinnamon buns always found on the menu, there are also seasonal specials and mouthwatering sandwiches which pair perfectly with a hot cup of coffee.
PureKnead
111–113 Park View, Whitley Bay NE26 3RH
07964 864181
38 Dean Street, Newcastle NE1 1PG
0191 230 5857
pure-knead.co.uk
PureKnead began in 2015 on Tynemouth Market and has since gained a loyal following, opening outposts in Newcastle and Whitley Bay. Using traditional techniques, and taking 48 hours to make, their delicious sourdough breads are sold alongside an extensive range of pastries, cakes, slices and savoury goods. Inside both shops you'll also find a selection of teas, coffees, pantry produce and gifts.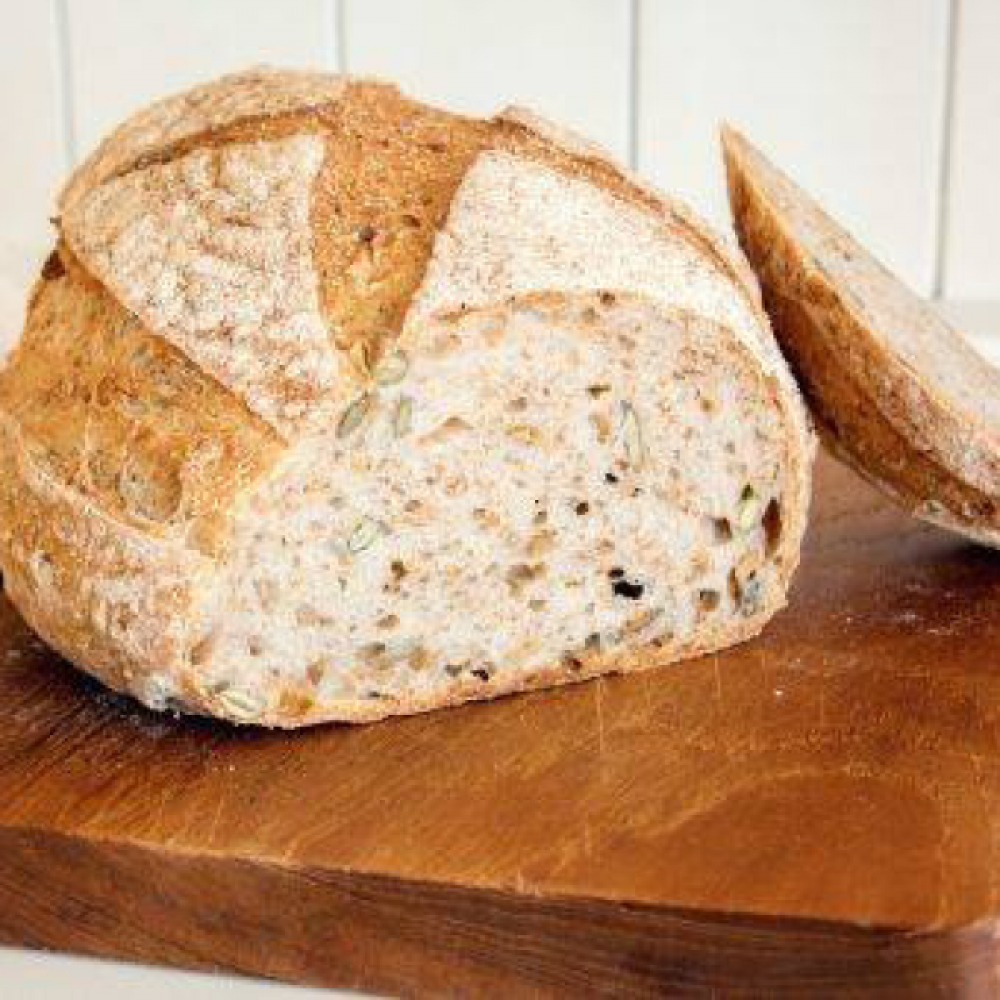 Bread & Roses
01665 603054
breadandroses.co.uk
This Alnwick-based bakery produce an extensive range of beautifully crafted, authentic, artisan breads. Using locally-sourced ingredients where possible, including Gilchesters' organic farmhouse flour for their standard brown loaf, you can expect everything from seeded sourdoughs to five grain leavens, Borodinsky bread and Moscow rye. For something a little different, look out for the black pumpernickel loaf made up of both light and dark rye flours and slowly baked for a caramelised moist loaf. Find Bread & Roses at local delis, farm shops and markets across the North East.
Bakerman
9 Clarks Yard, Darlington DLE 7QH
01325 787010
facebook.com/bakermandarlington
Dan Booth and his team run Bakerman in Darlington, a not-for-profit community bakery specialising in authentic sourdough bread. They create a range of delicious bakes including turmeric, red onion and nigella seed loaves, chilli and cheese and their parmesan and black pepper sourdough, which was named Britain's Best Loaf earlier this year. As well as tasty sourdoughs, you'll also find a number of sweet treats including brownies, frangipanis and cinnamon buns.
Robineau Patisserie
27 West Auckland Road, Cockerton, Darlington DL3 9EL
01325 489129
robineau.co.uk
Step inside this café and browse the counter filled with artisan breads, homemade chocolates and beautiful French patisserie. The ethos here is all about cooking from scratch using good-quality ingredients, and the result is a combination of French cuisine and English baking. As well as heavenly sweet tarts, gateaux, cheesecakes and macaroons, you'll find hearty savouries such as pies, quiches and sausage rolls, as well as freshly baked breads, scones and croissants.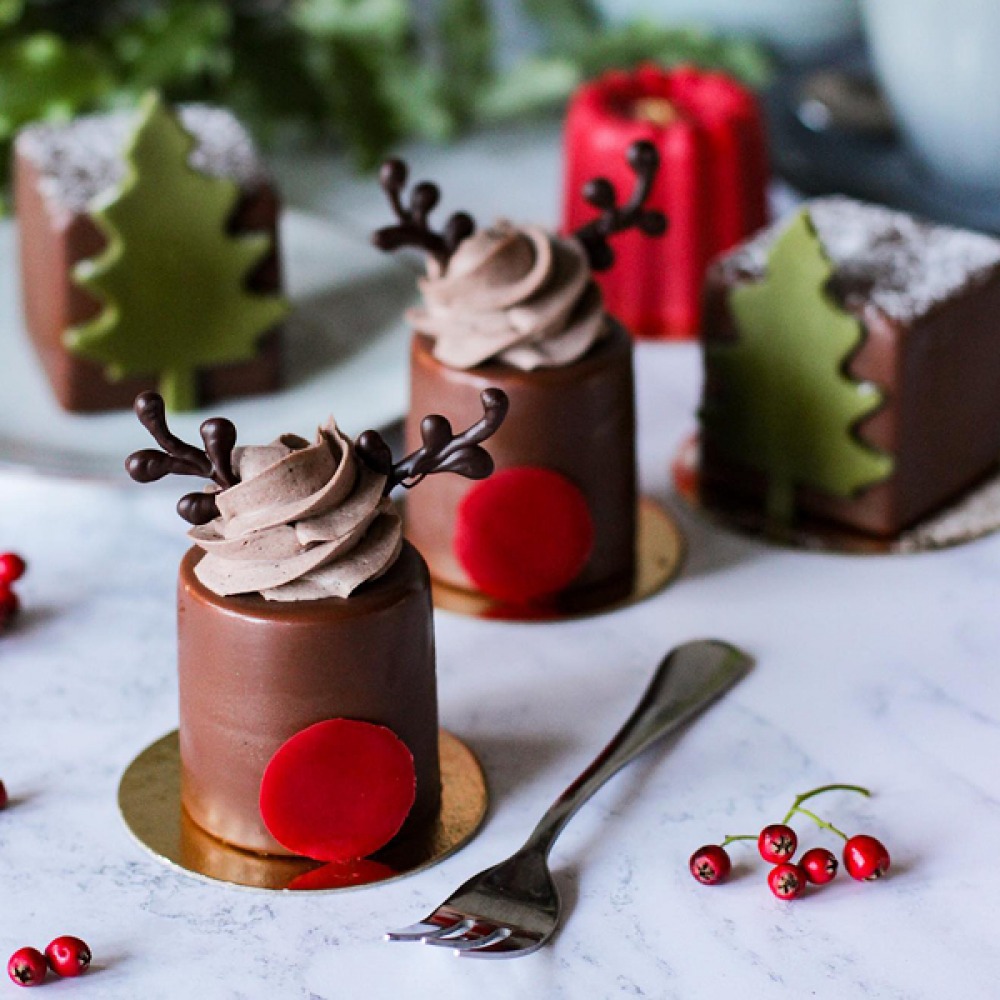 Dreamworld Cakes Patisserie
Arch 3, Stepney Bank, Ouseburn NE1 2NP
07794 945202
dreamworldcakes.co.uk
Bernadett and Richard met when working for Nadell Patisserie, where they supplied patisserie for high profile events such as Buckingham Palace garden parties, and have also appeared on The Great British Bake Off – The Professionals. Now they run Dreamworld Cakes Patisserie, an independent hidden gem nestled in the heart of Ouseburn serving delicious, high-quality cakes, patisserie and afternoon teas. Visit their cosy café where you can try one of the beautifully presented cakes, or book onto one of their chocolate truffle, eclair or French macaron baking classes.
Big River Bakery
42 Wretham Place, Shieldfield NE2 1XU
0191 261 6037
bigriverbakery.com
With their Shieldfield small-batch bakery (and now another opened in Teesside) specialising in slow fermented, handmade breads and baked goods, Big River Bakery is a social enterprise which runs a baking-themed employability programme for local people furthest from the job market, as well as providing employment for those with learning disabilities. Stock up on a range of freshly baked breads and sweet treats, or head to their website to book one of their courses and learn to master the art of the North East stottie.
The Running Fox
Felton, Longframlington, Shilbottle and Longhoughton
runningfoxbakery.co.uk
This well-known and much-loved artisan bakery now has four outposts across rural Northumberland, serving delicious breakfasts, lunches and ready-made picnics. Although best known for their generously-portioned afternoon teas, inside the bakeries–cum–cafés you'll also find everything from fruit scones and freshly made-pastries to pies, quiches, brownies and celebration cakes to take away.
Cookie Freaks
Unit 17, Enterprise House, Team Valley NE11 0SR
cookiefreaks.co.uk
After the success of their stall at Tynemouth Market Cookie Freaks opened their first bakery and shop in Team Valley, offering giant cookie dough pies, stuffed cookies, cookie sandwiches and giant cookie bars. As well as all the delicious sweet treats, they serve coffee and seasonal hot drinks – think golden caramel hot chocolates and gingerbread lattes.
Number Eight Bakehouse
21 Post House Wynd, Darlington DL3 7LP
07807 491361
numbereightbakehouse.co.uk
In the heart of Darlington you'll find this small-batch bakery serving delicious sourdough, pastries and cakes. Goods are made and baked throughout the day to ensure freshness and you can expect everything from delicious croissants and flavoured sourdoughs to homemade pizza by the slice, sausage rolls and quirky doughnut flavours – think cornflake custard tarts, vegan s'mores and raspberry lemonade.
The Grateful Bakery
10 Market Street, Hexham NE46 3EQ
gratefulbread.co.uk
The Grateful Bakery is a small, family-run artisan bakery in the heart of Hexham, specialising in organic sourdough bread. As well as their freshly baked seeded sourdoughs and rye loaves, you'll also find sweet and savoury specials such as olive and herb loaves, chocolate babkas and cinnamon buns. Alongside the bakes, The Grateful Bakery stock a selection of morning essentials, including Ampersand Dairy cultured butter and Ouseburn Coffee Co. roasted coffee beans.
The Pudding Parlour
5A Earls Court, Low Prudhoe NE42 6QG
01661 598120
thepuddingparlour.com
From made-to-order celebration cakes to rocky roads, cheesecakes, caramel slices and cupcakes, this award-winning dessert company has everything you need to satisfy your sweet tooth. As well as seasonal specials, hot chocolate packs, party boxes and hampers, The Pudding Parlour also offer a lucky dip box where you can sample a little bit of everything, and it's the perfect way to decide your favourite bake.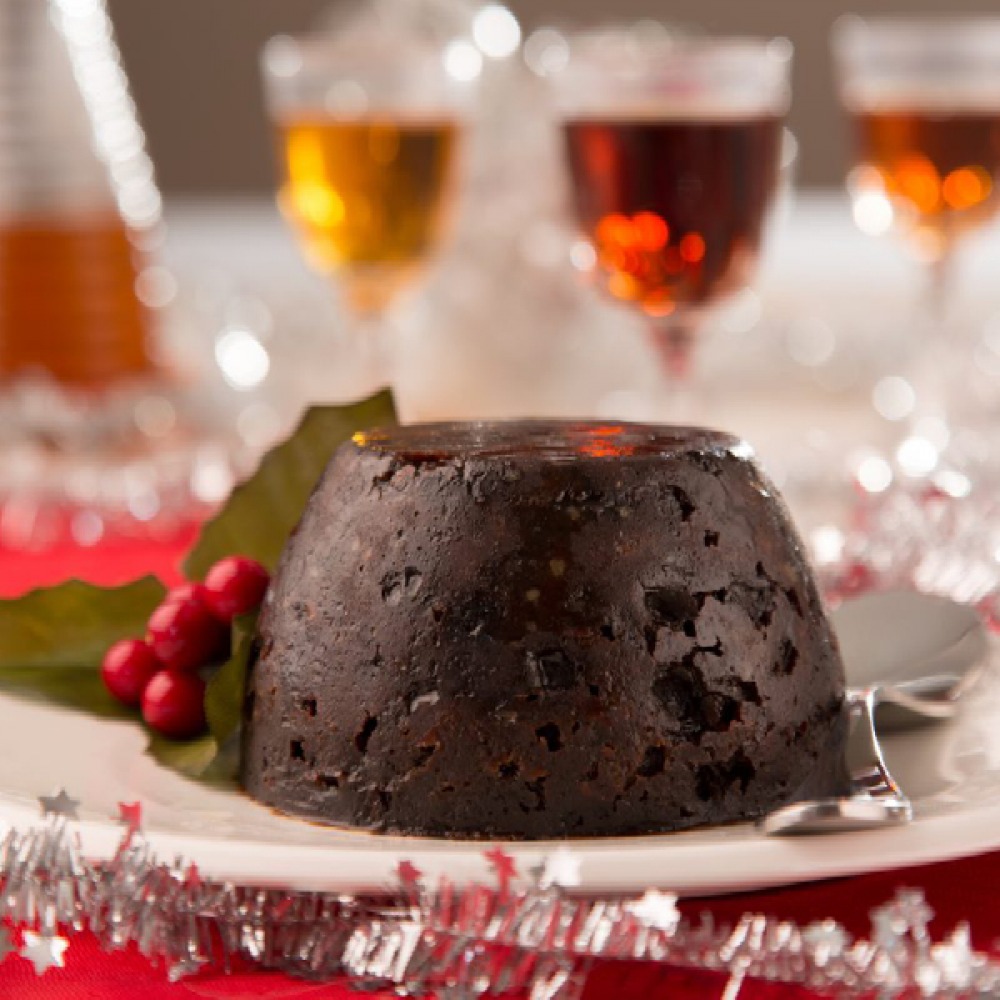 Burtree Puddings
01325 463521
burtreepuddings.co.uk
Darlington-based Burtree Puddings is an award-winning family-run business with more than 15 years' experience creating delicious sweet treats. Their popular range includes ginger sponge pudding topped with ginger sauce and ginger pieces, sticky toffee pudding, rich chocolate pudding and treacle parkin. For the festive season, their Christmas pudding (and gluten-free option) is not to be missed. Find Burtree Puddings in farmshops and delis across the North East.
The Sweet Petite
103 High Street West, Sunderland SR1 1TX
0191 565 6553
thesweetpetite.co.uk
Whipping up delicious puddings and cakes, The Sweet Petite started as a hobby before owner Laura turned her craft into a business. Now located at Mackie's Corner in Sunderland, cake-lovers can enjoy everything from a lemon meringue-filled croissant to an apple crumble cheesecake, a Biscoff billionaire's shortbread or a giant stuffed cookie. You can also book a delicious three-tier afternoon tea served with homemade savouries, sweet and savoury scones, sandwiches, tarts, cupcakes and unlimited cups of tea.
Pink Lane Bakery
Newcastle, Gosforth and Jesmond
pinklanebakery.com
Renowned throughout the North East for their delicious sourdough bread, beautiful pastries and cakes, as well as their tasty sausage rolls, pies and pasties – it's no wonder Pink Lane have three outposts across the region, including their latest bakery on Acorn Road where you can sit inside and enjoy your favourite bake and a freshly brewed coffee. If you can't make it to one of the bakeries, head to Pink Lane's website where you can shop online and browse the full range of goodies.