Fantastic Foodies at This Year's York Christmas Fair
Make the most of the fantastic Food Halls at Living North's Christmas Fair
Stock up on everything from specialist tea and award-winning puddings to cupcakes and homemade preserves at York Racecourse from 11th–14th November.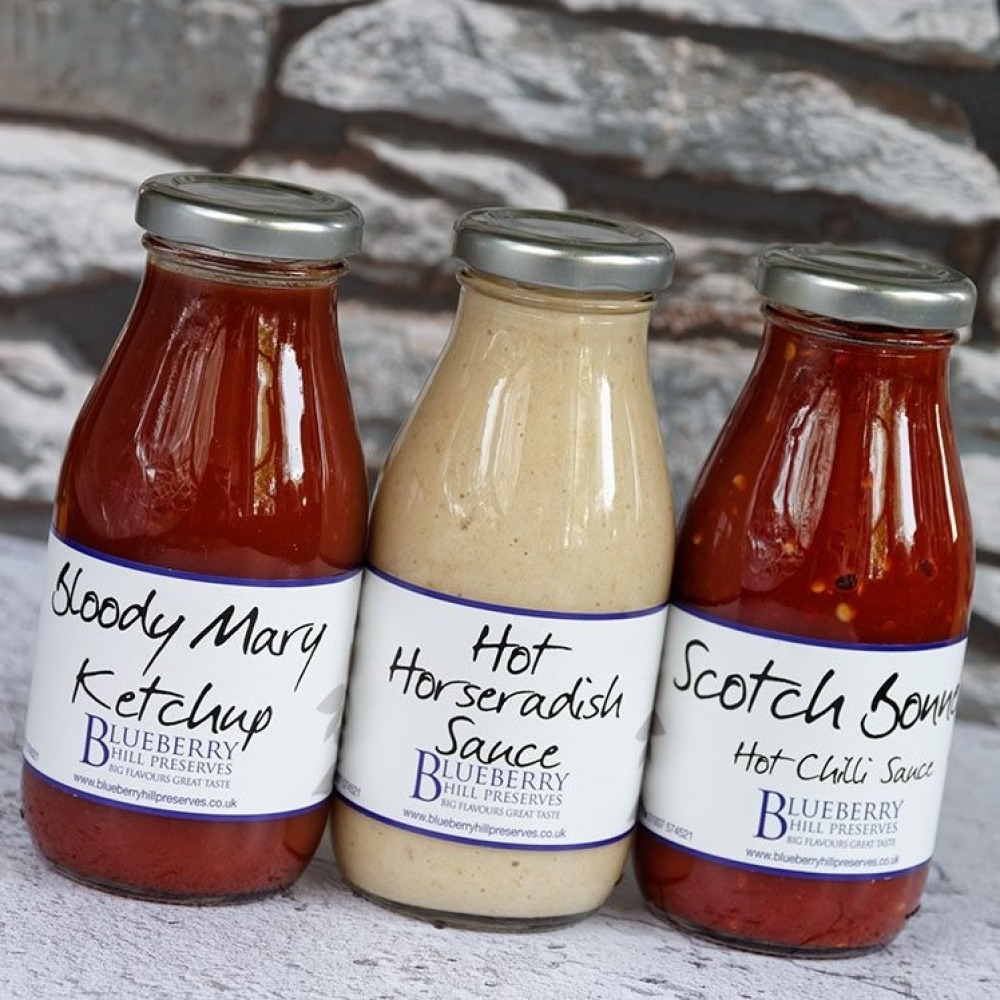 For homemade jams and chutneys head to…
Blueberry Hill Preserves
Suppliers of delicious artisan jams, chutneys, marmalades, curds and savoury sauces, Blueberry Hill Preserves are a favourite at Living North every year. Stock up on jars of winter-warming preserves which can transform mediocre meals into flavour punching favourites. Their award-winning Blackcurrant and Sloe Gin jam is a much-loved customer favourite (as is the Raspberry and Vanilla), whilst the Hot Horseradish Sauce is the perfect accompaniment to your Sunday roast.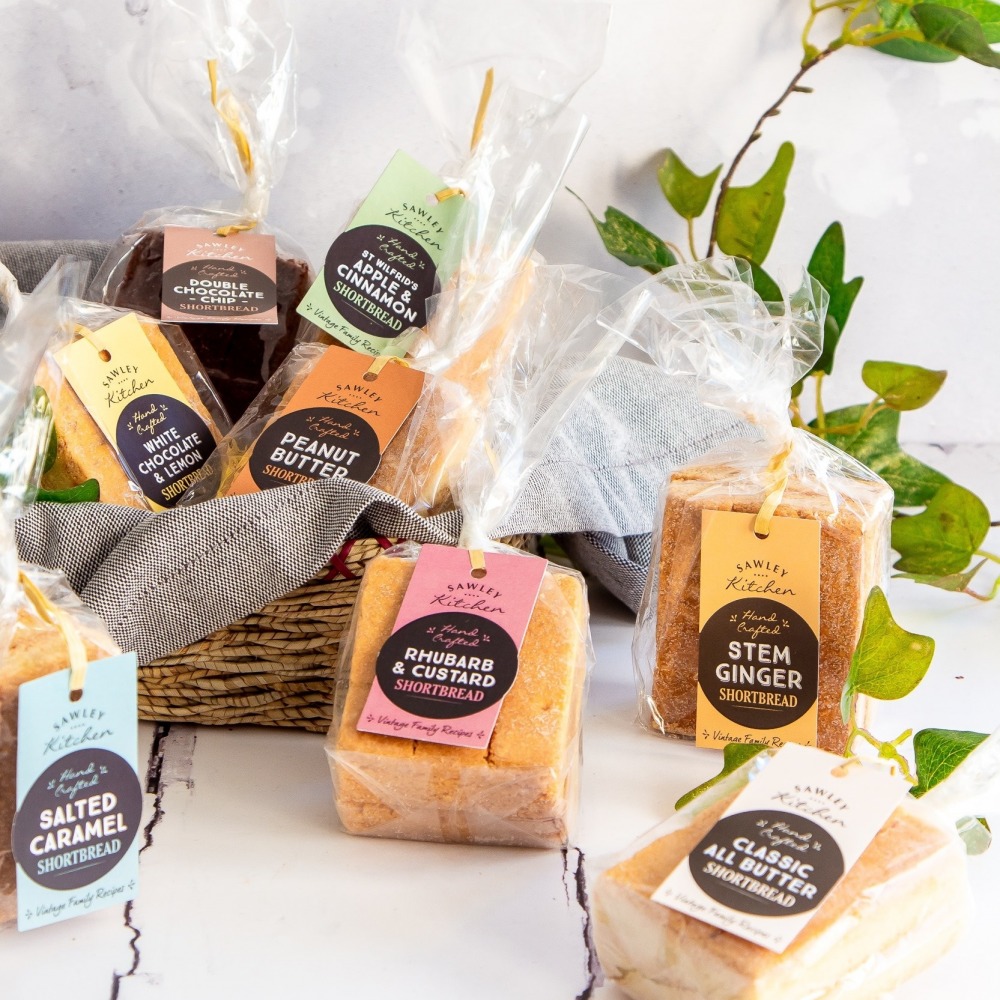 For specialist handcrafted delights baked in the traditional way head to…
Sawley Kitchen
This award-winning Yorkshire biscuit bakehouse crafts delicious shortbreads, meringues, biscuits, and crackers the traditional way, using their family vintage recipes. Sawley Kitchen have everything you need to wow your guests this Christmas so make sure to drop by their stand to pick up some tasty treats such as delicious flavoured shortbreads, and giant raspberry or stem ginger meringues. They even supply light and crispy crackers for your festive cheeseboard.
For the sweetest local honey head to…
South Durham Honey
South Durham Honey have their main apiary site near the River Wear, from which bees can access an abundance of wildflowers in the area. From heather honey to wildflower and even honey mustard, they'll be bringing a vast choice to the Fair this year. Look out for beeswax candles in the shape of pinecones and beehives too – great stocking filler gifts.
For handmade spices and sauces head to…
Spicymonkey
Influenced by travels around Thailand, Malaysia and Indonesia, Spicymonkey has developed a range of delicious curry sauces, spices, pickles and chutneys which are easy to use, yet bring a whole range of new flavour to your meals. Pick up a mild Moroccan tagine sauce, or try a hot Jamaican curry to warm you up this winter. We also recommend a jar or two of their lime pickle which gives a tantalising fresh, slightly salty taste with a real kick of lime.
For quality tea blends head to…
Love Leaf Tea
Run by tea lovers, for tea lovers, Love Leaf Tea offer quirky herbal and infused loose-tea blends to tantalise your tastebuds. Teas come in a range of blends and flavours, including a range of health benefiting teas that help with sleep, anxiety and indigestion. Try the Fower Burst tea for notes of peach and watch the flower unfold in your cup.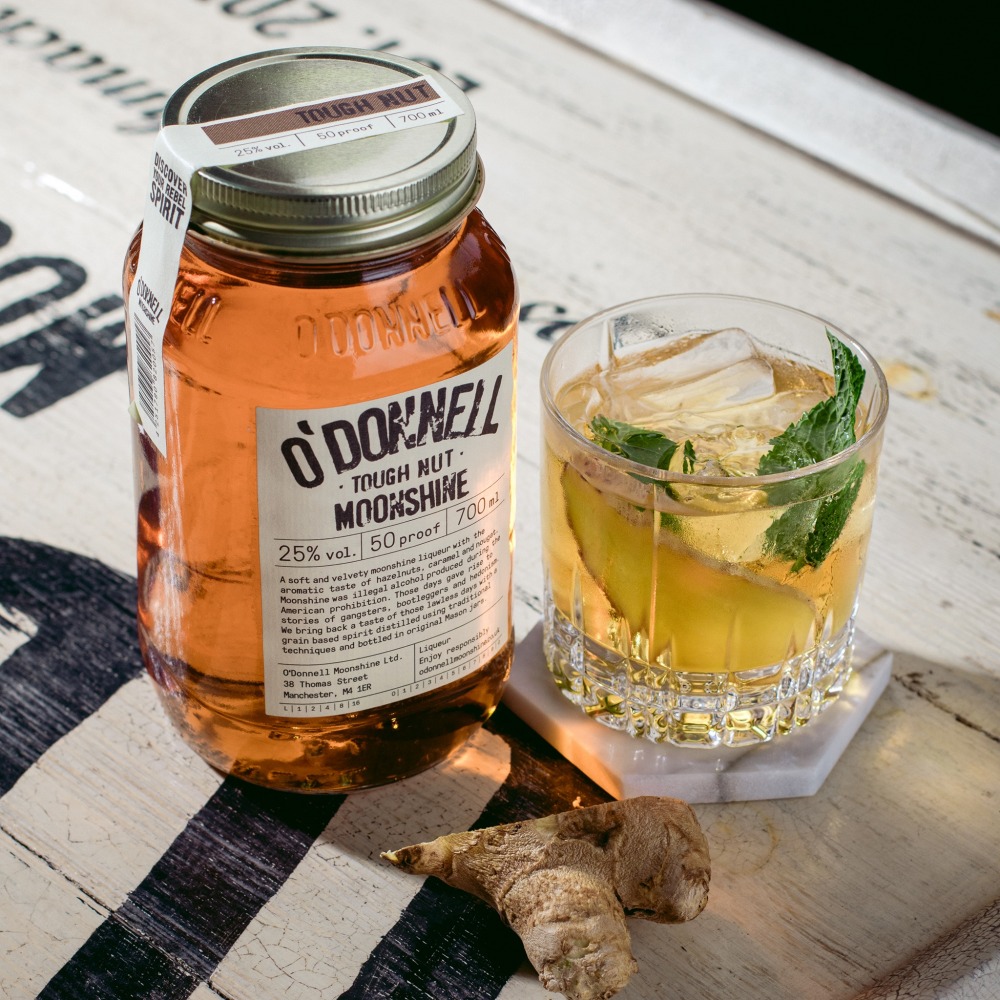 For one-of-a-kind homemade spirits head to…
O'Donnell Moonshine
Bottling their goodness into original Mason jars, O'Donnell Moonshine offer something a little different when it comes to alcoholic beverages. Their Roasted Apple flavour is the perfect winter warmer as fruity European apples meet sweet almond, with cinnamon and vanilla notes offering you a delicious 20 percent ABV drink. Other favourites to look out for include the Wild Berry, Sticky Toffee and Tough Nut moonshine flavours.
For ethical and sustainable chocolate head to…
Frankly Delicious
Starting as a hobby at university, Frank Laws used his chocolatier skills to turn his passion into a business, and after researching the cocoa industry, Frank pledged to use Frankly Delicious to help change and improve the supply chain within the industry. Expect classic flavour combinations such as raspberry and white chocolate, as well as more adventurous notes such as Earl Grey, within these tasty bars. We also recommend the 40 percent milk chocolate which has the perfect flavour balance of sweet milk and dark cocoa.
For speciality coffee head to…
Rounton Coffee Roasters
These Yorkshire-based coffee roasters pride themselves on sourcing the highest quality of speciality coffees which have been freshly roasted in small batches, creating consistent flavour profiles every time. Creating blends which give a variety of tasting notes, from fruity and sweet to rich and nutty, Rounton Coffee Roasters are the go-to stand for any coffee lover. Look out for their award-winning Two Stories blend which gives notes of pomegranate and orange zest with a silky texture.
For rum aged in English oak and distilled in Yorkshire head to…
Libations Rum
With a passion for the rum industry, and the belief that the market was lacking a quality British craft rum, Libations Rum set out to create a unique drink. The rum starts its journey in the Caribbean before being distilled and perfected in Yorkshire. Hardy Yorkshire heather, Madagascan vanilla, cinnamon, clove and orange peel are then combined with North Yorkshire honey to create a rum of real intrigue. Look out for the signature single origin Spiced Rum or the pineapple infused Piña rum which goes perfectly with ginger ale.
For the best Christmas puddings and delicious desserts head to…
Burtree Puddings
If you're looking to get ahead of the Christmas preparations, make sure to visit Burtree Puddings and pick up one of their award-winning Christmas puddings. There are three to choose from, including a dark bake made with rum, barley wine and stout, as well as a lighter pudding with more texture, made with brandy, brown ale, flaked almonds and cherries. Not your thing? Worry not as Burtree Puddings also offer an irresistible range of other desserts and sticky sauces, including their unbeatable sticky toffee pudding.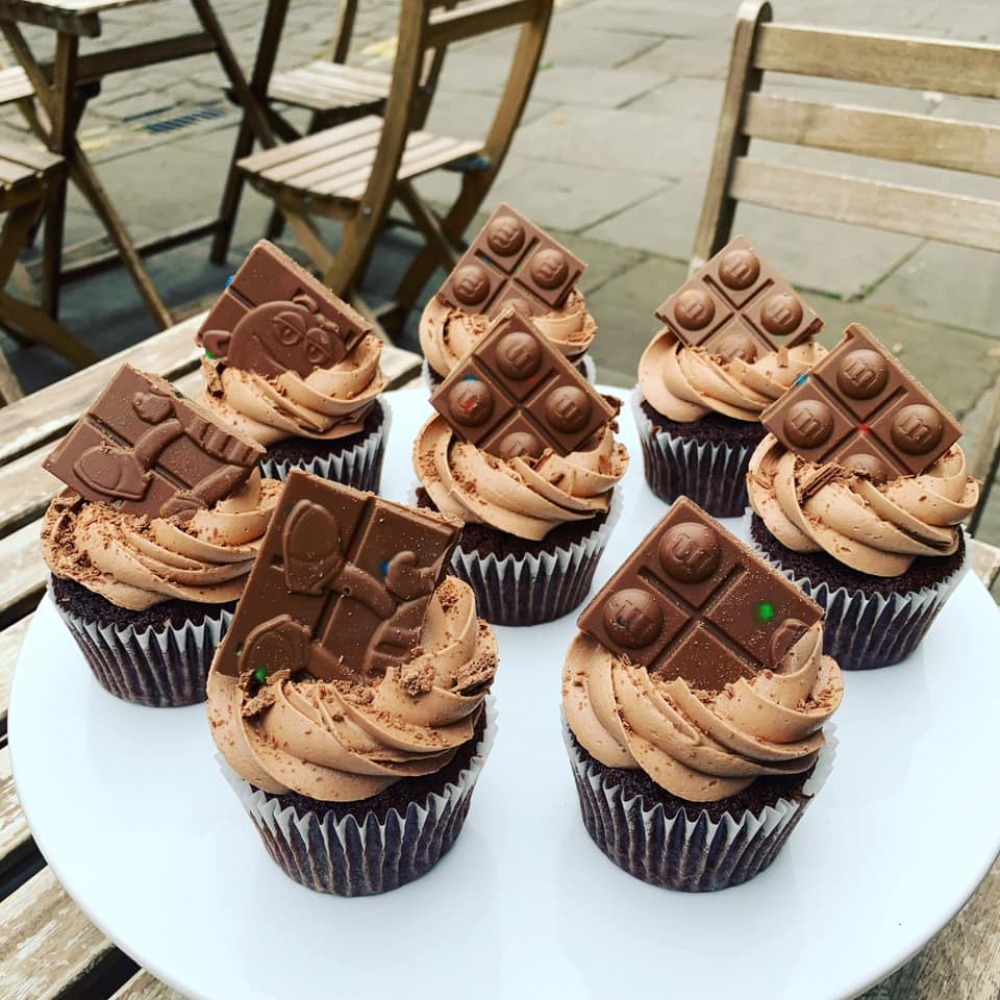 For the perfect cupcake head to…
Crumbs Cupcakery
Created by a small team of dedicated bakers, Crumbs Cupcakery make delicious cakes and sweet treats. Flavours such as classic Victoria sponge, chocolate and cherry bakewell are real crowd pleasers – we recommend heading to this stand early as we're sure their raspberry swirl cheesecake and brownie cupcakes are going to be sellouts.
For delicious cook-at-home pizza head to…
Dough It Yourself
Everyone's favourite, the team behind Dough It Yourself work tirelessly to bring you great tasting, home-cooked pizza bases which everyone can enjoy, offering a selection of super-thin bases and tasty sauces which allow you to create the perfect Italian-style pizza in the comfort of your own home. From Romana to Vesuvio, Diablo and Bianca sauces, to plain, wholemeal and gluten-free bases, Dough It Yourself have everything you need to create for the most delicious homemade pizzas.
For award-winning wine head to…
Yorkshire Heart Vineyard and Brewery
This family-run vineyard and brewery is based at Nun Monkton in the heart of Yorkshire and nurtures 22,000 vines producing fine English wine from grape to glass. As well as the winery, Yorkshire Heart Vineyard and Brewery also established a micro-brewery in 2011 which produces craft ales, pilsners and stouts. So whether you're looking for a new favourite IPA, or the perfect white wine to drink with friends, Yorkshire Heart Vineyard and Brewery will have everything you need.