Review: A Cosy and Elegant Visit to 1910, Spanish City in Whitley Bay
At the top of Whitley Bay's iconic Spanish City you'll find the glass-fronted 1910 restaurant looking out over the bay
Stepping inside out of the cold sea breeze we head upstairs to Spanish City's sophisticated steak and seafood restaurant, 1910. Passing through the busy Champagne Bar and into the cosy yet elegant restaurant, tables are already full with diners enjoying wine and seafood on a Friday evening.
The restaurant has floor-to-ceiling windows lining one side, which in daylight means a spectacular view across the North Sea. As we arrive on an autumn evening the sun has almost completely set, although we manage to catch a last glimpse of pinky orange clouds from our table in the window.
As the night quickly turns dark we turn our attention to the extensive wine list. It has clearly been well thought out and after some time pondering, we decide on a bottle of Chilean Sauvignon Blanc to share.
The first thing to arrive on our table is a generous selection of warmed bread (a choice of miniature brown rolls and large squares of focaccia) along with a portion of salted butter and a swirl of pesto butter. The pesto butter is lighter than air with a strong herby flavour – and works beautifully with the focaccia.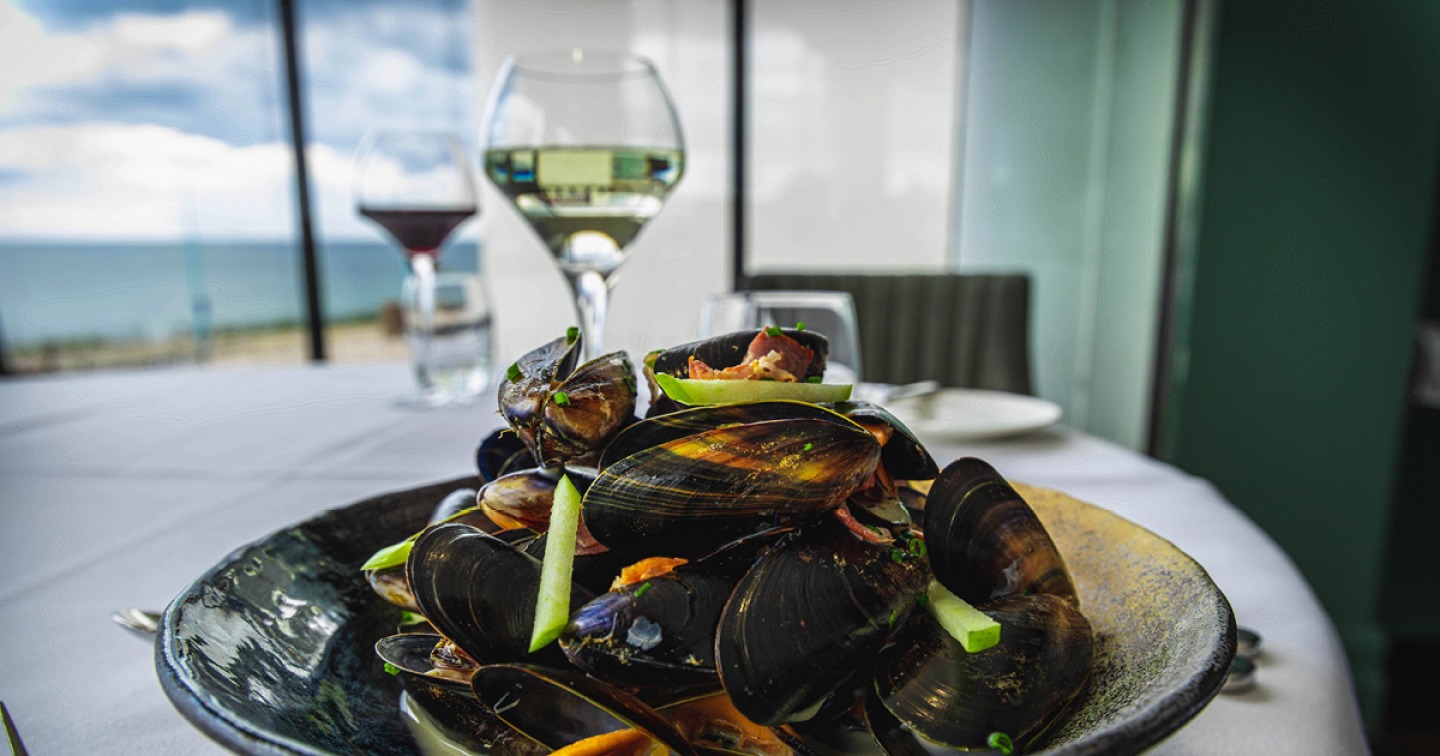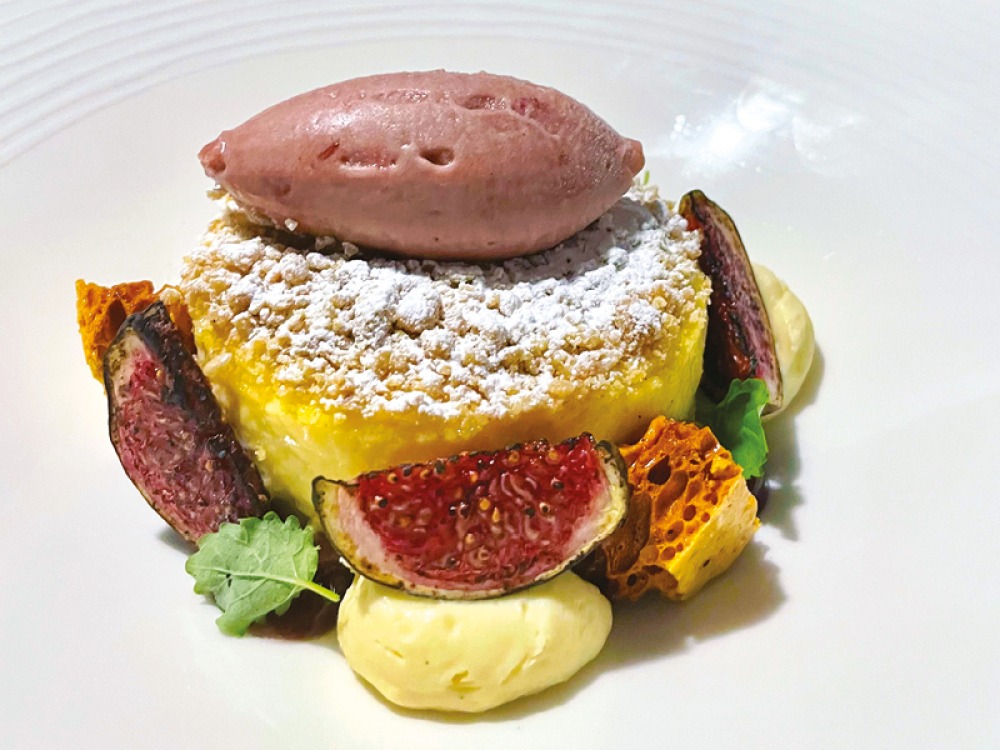 Next arrives a spiced parsnip amuse-bouche which has a kick of spice in its aftertaste, but is small enough to cleanse the palate before our starters arrive. My dining partner orders the fish soup with mussels, scallops and king prawns, and its silky smooth broth is soaked up with garlic croutons. My grilled queenie scallops are delicious and generous in portion – six served in shells – and so I give two to my (hungrier) friend to try. A fine herb crust seals the scallops which have been topped with rich garlic butter and Emmental cheese.
We both carry on with seafood for mains. I decide to try the half grilled lobster, which seems to be a popular choice with our fellow diners. Filled with perfectly-cooked lobster, scallops and tiger prawns, it's a seafood paradise. The garlic, parsley and almond butter soaks up the flavours of the fish and, keen not to miss out on a single mouthful, I only manage some of the accompanying buttered heritage potatoes. Next to me, my friend orders the crab and scallop risotto which is light and full of flavour. With creamy undertones of parmesan matching the meaty scallop texture, she leaves nothing on her plate.
Following our main course we're offered a selection of artisan cheese served from the trolley. Our waiter guides us carefully through the choices, which range from Isle of Mull Cheddar to Winslade Vacherin cow's cheese, and we go with the latter alongside Ashlynn goat's cheese, a truffled brie, a selection of grapes, chutney, crackers and bread. Not quite expecting such a large selection, we take our time whilst catching up.
Next, a (very welcome) palate cleanser arrives and we enjoy a delicate frangipane cream with peach and elderflower compote, topped with a toasted almond crumb. Not having been expecting so many courses, we struggle to think about dessert, but when my white and dark chocolate sphere arrives it's hard to resist. Our waiter drizzles the salted caramel sauce over the sphere which quickly melts the chocolate into the dish, revealing a coconut sorbet inside. My friend's baked vanilla custard is served with a salted crumble and a scoop of fig sorbet on top, surrounded by fresh figs and honeycomb bites. It's the perfect combination of sweet and sharp, rounding off the meal perfectly. With this we make our exit through the now-quiet Champagne Bar and take a much-needed walk along the seafront before making our way home.
Spanish City, Spanish City Plaza, Whitley Bay NE26 1BG
0191 691 7090
spanishcity.co.uk