Golden sands meet the rocky coast at this quintessential seaside town, where you can enjoy all the fun of the fair
Whether you're seeking fun-packed family days out or a relaxing stroll with an ice cream (from Minchella & Co, of course), there's plenty to discover in this charming coastal town. Explore the area's wealth of history at Arbeia South Shields Roman Fort or catch a show at The Customs House, then get active. A lot of money has been invested on the sea front and there are plenty of good walks along to beach. Check out the 'weebles' public art on Littlehaven Beach before you dive in and learn to surf or SUP with South Shields Surf School at Sandhaven Beach, where they hold special sessions for the kids, and you can hire all the equipment you need. They also run fantastic rock pooling sessions, led by educational specialists who will help you uncover all sorts of exciting marine life – you'll spend an hour and a half scouring the rock pools on the beach. For something a little less adventurous, but just as scenic, head along to Marsden Bay, a former smuggler's paradise and home of the iconic Marsden Rock, where you can explore the many caves before paying a visit to Souter Lighthouse, and explore the grassy Leas behind the dunes, home to so much wildlife.
A stone's throw from Littlehaven Beach (home to the striking Groyne Lighthouse and Juan Munoz's magnificent statues, affectionately known as The Weebles), The Sea Hotel has 37 stylish rooms and views over South Marine Park – the family suites even have space for your four-legged friends. Or stay in Marsden's iconic The Grotto, where the rooms have views right over the bay and rock.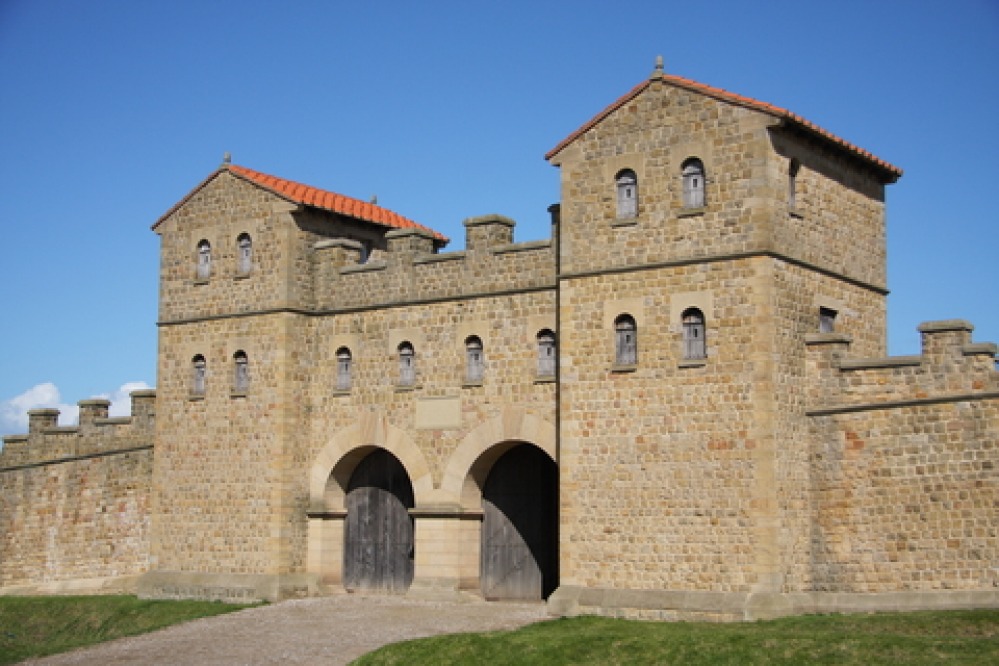 Perfect Weekend
Try your luck at the amusements, and go wild on the hair-raising rides at Ocean Beach Pleasure Park. The waltzers will have you in a spin, you'll get into the real spirit of summer on Miami surf and you'll make a splash on the log flume. Then head to Scoop and Bean for a warming hot drink and an indulgent sweet treat as you get your breath back. Fancy a game? Put your putting skills to the test when you play mini-golf at Smuggler's Cove Adventure Golf. When you're ready for dinner, you'll find what you're looking for on Ocean Road – from award-winning Indian food at Zeera, to authentic Italian flavours at Da Vinci's. Then sip a cocktail in Arbeia (Little Mix's Jade Thirlwall's hometown bar) as the sun sets. We love Gin Zombie in summer (gin, pineapple, lime, lemon, passionfruit, bitters and sugar). But what's a trip to the seaside without the nation's favourite delicacy? Head to Colmans Fish and Chips on Ocean Road and eat yours out of the packet while wandering along the seafront. Or, if you'd prefer a sit-down meal with sea views, head to their sister restaurant, Colmans Seafood Temple, where you can indulge in freshly-caught and responsibly- sourced seafood.