Where to See Santa and Other Family Fun Activities This Christmas
Get into the Christmas spirit; there's plenty for the whole family to enjoy this December
Join Santa for lunch or go walking in a winter wonderland. It's time to start booking your festivities.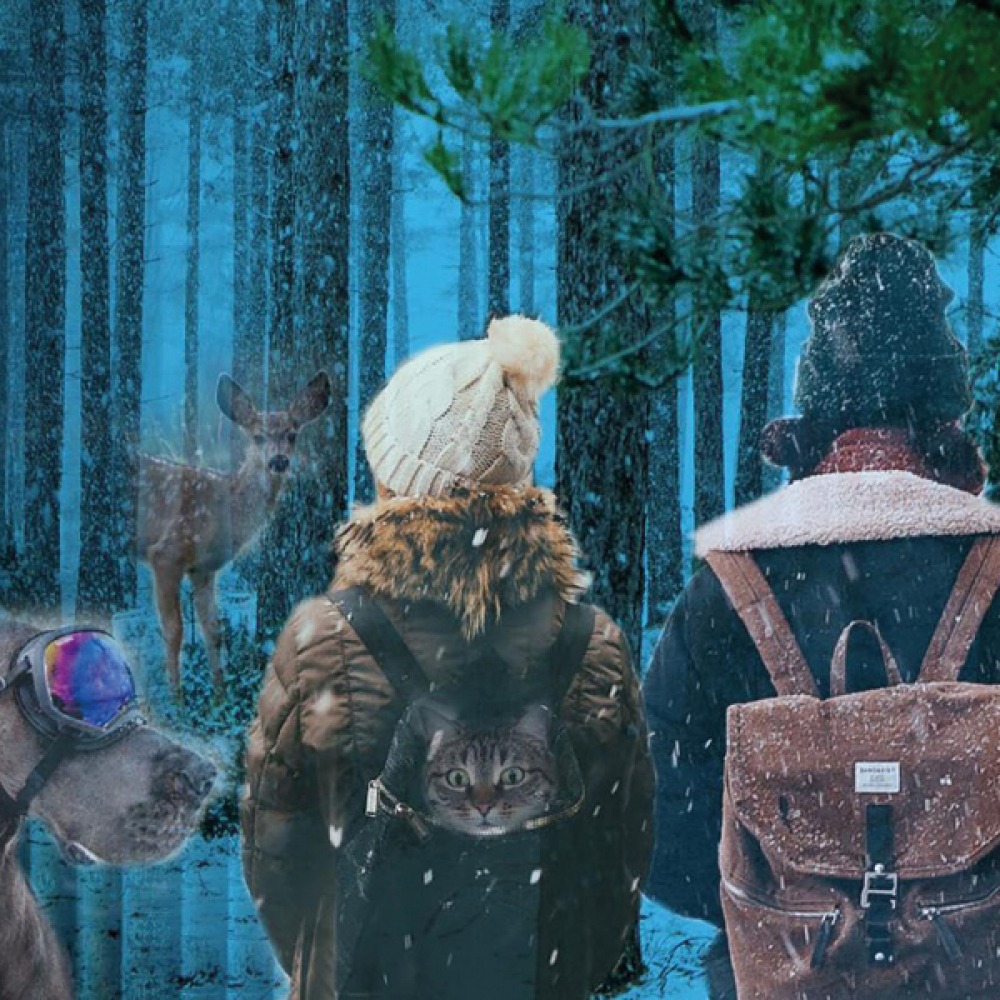 MEET THE REINDEER
FROM 26TH NOVEMBER
Preston Park Museum and Grounds, Eaglescliffe
01642 527375
prestonparkmuseum.co.uk
Some very special visitors are staying at Preston Park Museum and Grounds in the lead up to Christmas. Come along to the museum and meet the friendly reindeer from the North Pole. You'll be able to purchase reindeer food during your visit to feed them too.
THE LAST SNOWFLAKE
3RD–31ST DECEMBER
The Customs House, South Shields
0191 454 1234
customshouse.co.uk
After the success of Santa Claus is Coming to Town last year, The Customs House and Tree Stump Theatre are proud to present The Last Snowflake – a 50-minute show for under sevens. It always snows this time of year in Cooksonville but, for some reason, this year the snow has stopped falling and Dennis wants to know why. He's inviting you on his winter adventure to bring the snow back this December.

WINTRY TALES
4TH–23RD DECEMBER
Live Theatre, Newcastle
0191 232 1232 live.org.uk
This new Christmas show for kids combines the words of a playwright with the minds of children. Enter a snowy landscape and follow two hilarious characters as they go on a mission to unearth a series of lost tales buried in the snow. Wintry Tales has been created by a leading playwright working with ideas submitted by school children from across the North East through the Live Tales programme.
DISNEY ON ICE PRESENTS DREAM BIG
7TH–11TH DECEMBER
Utilita Arena, Newcastle
utilitaarena.co.uk
Disney's most adventurous heroes are taking to the ice this winter. Expect to see your favourite characters including Mickey, Minnie, Miguel, Moana, Elsa, Belle and Genie as you're transported to exciting worlds where heroes of every kind seek to fulfil their dreams. Not just for children, this is a spectacular show the whole family will want to see.
THE THREE BEARS AT CHRISTMAS
14TH–24TH DECEMBER
The Studio, Queen's Hall Arts Centre, Hexham
01434 652477
queenshall.co.uk
Mammy, Daddy and Baby Bear are preparing for winter. Each day the Three Bears head off into the woods to collect interesting things they can re-use for their house. But Goldilocks isn't far away and, as you know, she's not afraid to sit in their chairs, eat their porridge and fall asleep in their beds. Expect original live music and puppetry in this winter adventure made for children aged six and under.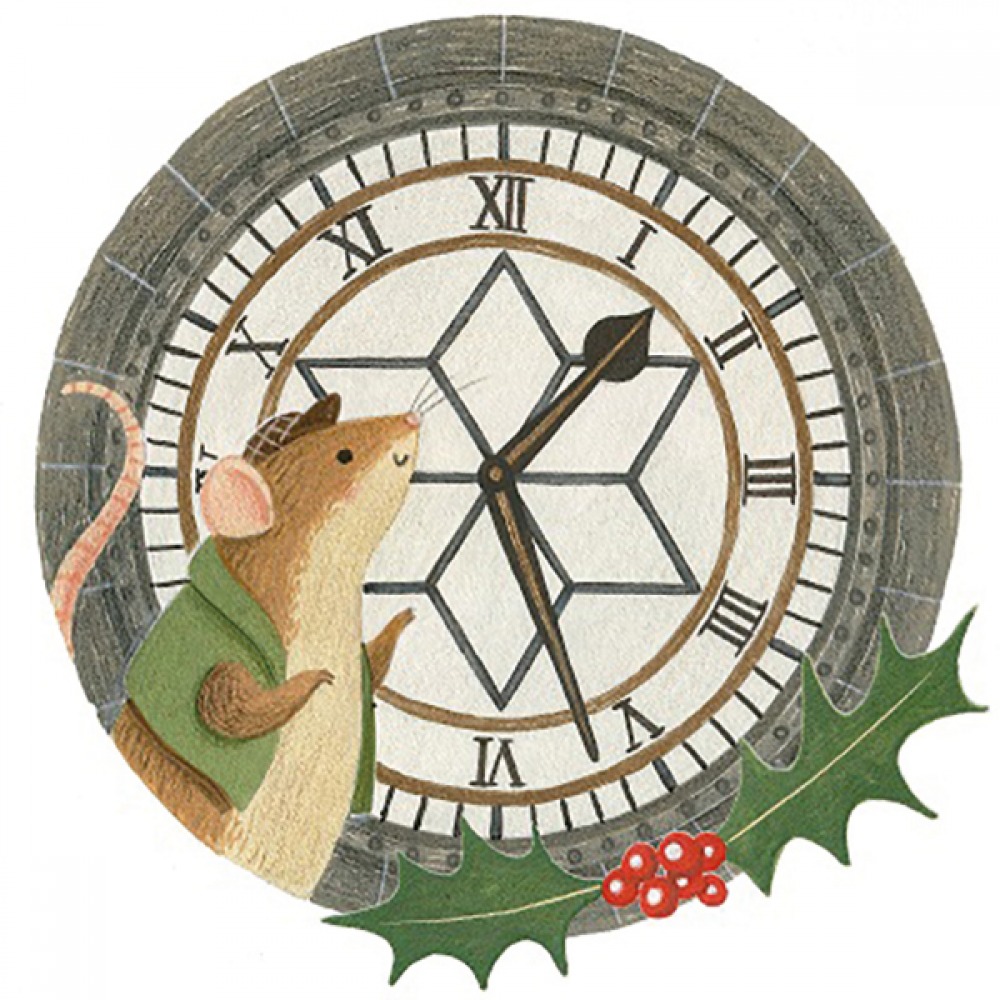 A WINTER'S TAIL
15TH–18TH DECEMBER
Middlesbrough Town Hall
01642 729729
middlesbroughtownhall.co.uk
Felix lives in the Town Hall's organ with his grandma, and every night they climb the clock tower to look out over Middlesbrough. Tonight Father Christmouse is coming and Felix is far too excited to sleep. Music transports Felix through his imagination to worlds beyond the floorboards of Middlesbrough Town Hall. A Winter's Tail is a brilliant start to the festivities for young children.
REMARKABLE ROBIN
15TH–30TH DECEMBER
Alnwick Playhouse
01665 660550
alnwickplayhouse.co.uk
Robin lives in a Northern village famous for its fairytale and folklore. When her grandma's health takes a turn for the worse on Christmas Eve, she heads to Elderwood Forest in search of magical creature that could help – if the fairytales her grandma told her are true – and along the way she discovers the power of kindness.

CHRISTMAS AT GIBSIDE
UNTIL THE END OF THE YEAR
Gibside
nationaltrust.org.uk
Make the most wonderful time of year even more magical at this after-dark illuminated trail at Gibside (with new installations for 2022). Over one million twinkling lights will take over Gibside for their trail and seasonal sounds will fill the air for a truly festive experience. Walk through sparkling tunnels of light and under giant baubles, just don't forget to wrap up warm!
WHERE TO SEE SANTA THIS CHRITMAS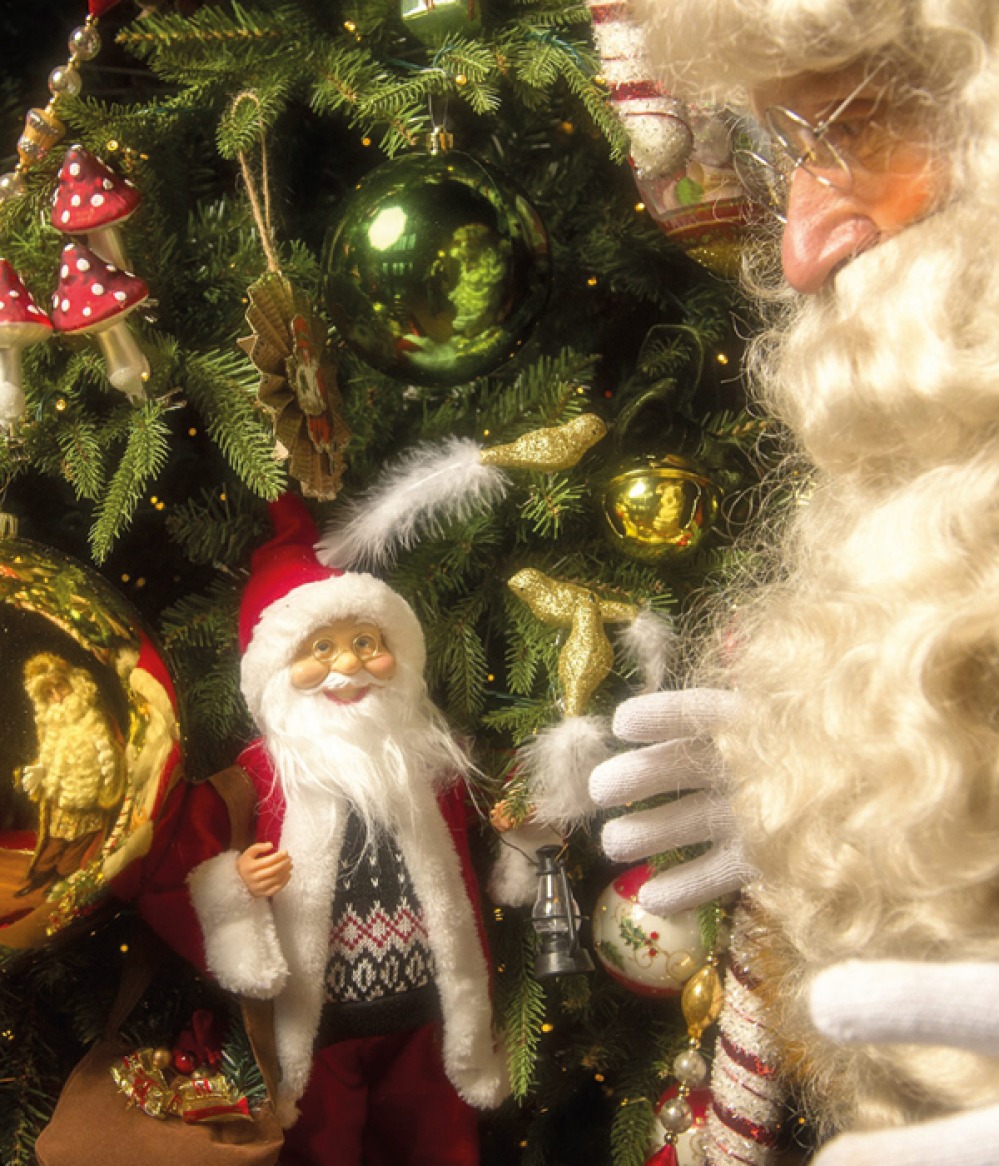 SANTA VISIT IN THE TREEHOUSE
THROUGHOUT NOVEMBER AND DECEMBER
The Alnwick Garden
01665 511350
alnwickgarden.com
Santa is making himself comfortable in The Treehouse at The Alnwick Garden and he's inviting you to visit him there. The Alnwick Garden is in the full spirit of Christmas with their annual light trail, but don't miss out on this chance to see Father Christmas.

THE POLAR EXPRESS TRAIN RIDE
FROM 12TH NOVEMBER
Wensleydale Railway
yorkshiredalesthepolare
xpressride.com
If you've never experienced the magic of The Polar Express, now's your chance. It's steaming back to the Yorkshire Dales so you can make Christmas memories to cherish. A fully immersive theatrical experience from start to finish, the train pulls away from the platform and you're treated to familiar songs from the film, performed for you by the chefs. As you head closer to the 'North Pole', everyone will be served hot chocolate and a cookie just like in the film, then a very special guest will board the train – Santa, of course. He'll treat you to your first gift of Christmas.

WINTER WONDERLAND
FROM 19TH NOVEMBER
Rainton Arena, Houghton
raintonarena.co.uk
Offering a wide variety of attractions, activities, entertainment, food and drinks, you'll join a host of characters on an adventure to help The Grinch find his Christmas spirit as you make your way along the festive trail. Of course, your time in Winter Wonderland wouldn't be complete without visiting the big man himself. You'll find Santa in his grotto.

FATHER CHRISTMAS AT BAMBURGH CASTLE
19TH NOVEMBER–23RD DECEMBER
Bamburgh Castle
bamburghcastle.com
The magic of Christmas is returning to Bamburgh Castle this year where you can meet Santa in his grotto. Each child will sit with him and receive a special gift which is exclusive to the Castle.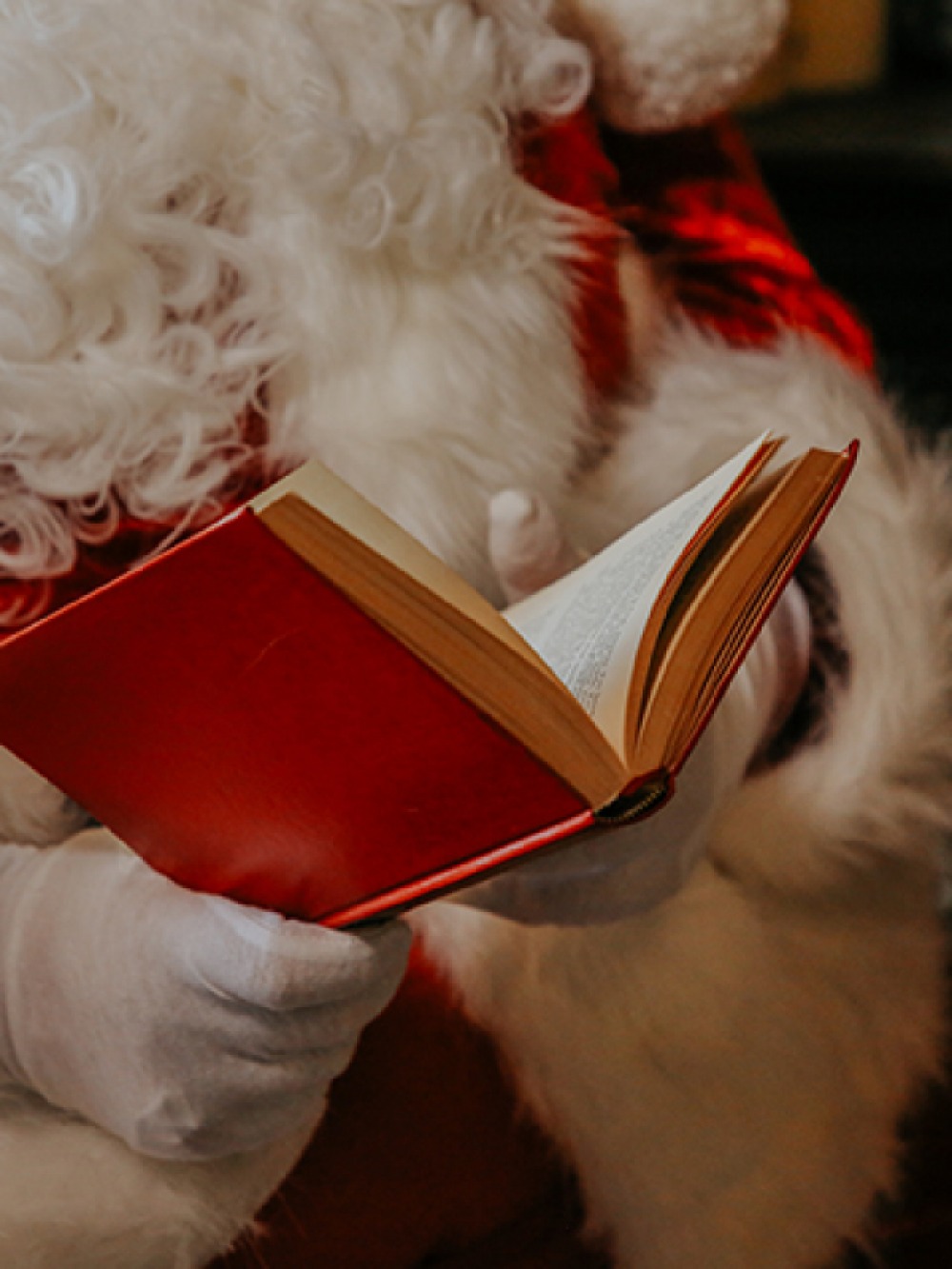 KIELDER WINTER WONDERLAND
19TH NOVEMBER–23RD DECEMBER
Kielder Forest
kielderwinterwonderland.com
You can have your own fairytale adventure this Christmas at Kielder Winter Wonderland, and create memories to last a lifetime. Once you check in with the Christmas Elf, you'll set off through the forest in search of Father Christmas' woodland home – and he's got a special gift for you.

SANTA & HIS REINDEER GRAND ARRIVAL PARADE
19TH & 20TH NOVEMBER
Stockeld Park, Wetherby
stockeldpark.co.uk
Santa is coming to town in style with his glittering sleigh parade through the Enchanted Forest to mark the opening of Stockeld Park's magical Santa's Grotto. This is a great opportunity for your children to see Santa up close. The Santa's arrival parade will take place at 3pm on the 19th and 20th November.

CHOCOLATE MAKING WITH SANTA
FROM 26TH NOVEMBER
York's Chocolate Story
yorkschocolatestory.com
All three floors of York's Chocolate Story will have a Christmas make-over as Santa joins the fun. Meet him on these special themed tours and make Christmas themed treats with him. You'll also learn festive facts about iconic brands and how chocolate was involved in Christmas' past.

CHRISTMAS AT MOTHER SHIPTON'S
FROM 26TH NOVEMBER
Mother Shipton's Cave, Knaresborough
mothershipton.co.uk
There's so much to do at Mother Shipton's Cave this Christmas. Visit Santa in his Christmas grotto and receive a special gift, take a photo inside his magic sleigh, create your own bag of reindeer food to take home and sprinkle outside on Christmas Eve, post your letter at the North Pole Post Office and make a Christmas wish at the wishing well.
FIRESIDE STORIES WITH FATHER CHRISTMAS
26TH NOVEMBER–24TH DECEMBER
Raby, Staindrop
01833 660888
raby.co.uk
Follow the festive footmen through glittering halls and gather round Raby's roaring fire for a special story with Father Christmas. Complete with song, dance and laughter, this magical experience has become a wonderful Christmas tradition, so you won't want to miss out.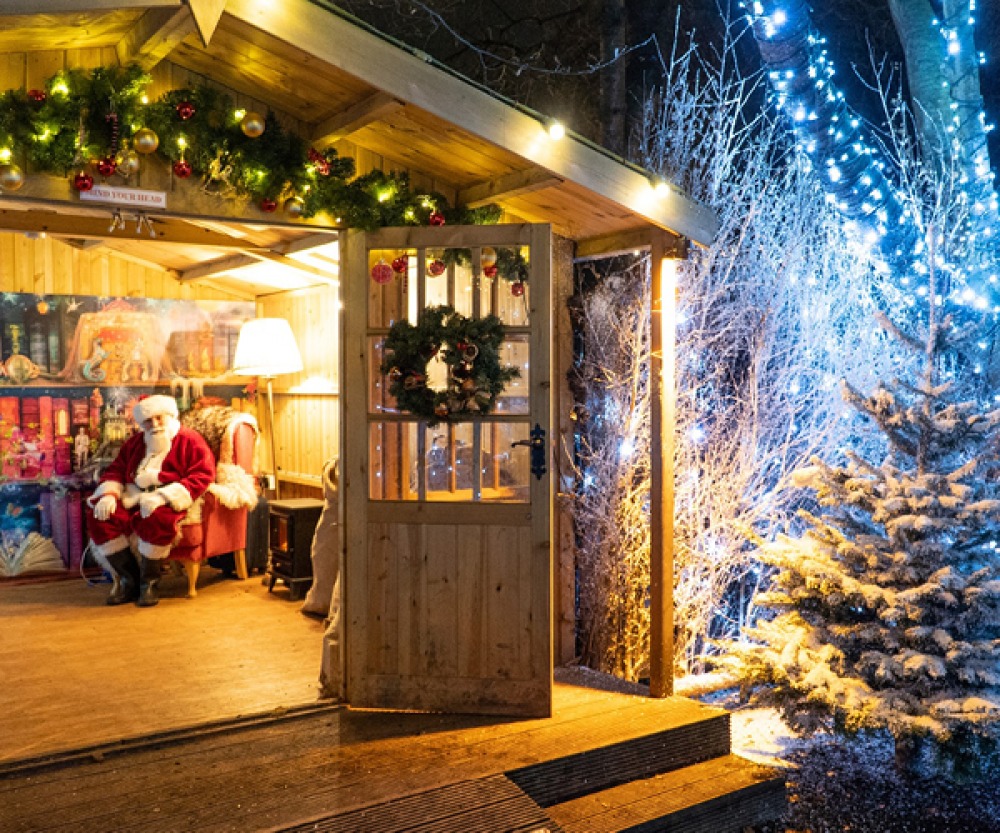 LOTHERTON'S CHRISTMAS EXPERIENCE
26TH NOVEMBER–31ST
DECEMBER
Lotherton
thechristmasexperience.co.uk
Always popular, Lotherton's Christmas Experience is back for 2022. Whether you choose to meet Santa and his elves, visit Mrs Claus, wander around their interactive woodland walk or decorate Christmas ceramics in the North Pole – there's plenty to get involved in. Don't forget to book your tickets fast!

SANTA'S GROTTO
1ST–24TH DECEMBER
The Bowes Museum, Barnard Castle
01833 690606
thebowesmuseum.org.uk
At The Bowes Museum you'll be greeted by Santa's elves and enter their enchanted winter woodland before making reindeer dust and other Christmas crafts ahead of meeting Santa. He'll be waiting for you in his cosy sitting room with an early Christmas gift.

SANTA AT THE STATION
3RD–18TH DECEMBER
Head of Steam Museum, Darlington
head-of-steam.co.uk
Meet Santa in his magical grotto at Head of Steam and receive a Christmas present, as well as enjoying face painting, festive music, a mini train ride and arts and crafts. Then refuel on a selection of hot and cold drinks, sandwiches and snacks.
FESTIVE LUNCH WITH SANTA
WEEKENDS IN DECEMBER
Spanish City, Whitley Bay
spanishcity.co.uk
Enjoy a festive three-course lunch at Spanish City before visiting Santa in his grotto. Make sure you bring your dancing shoes for the family disco too. Tickets are selling fast, so act quickly.

SANTA SPECIALS
10TH, 11TH, 17TH & 18TH DECEMBER
Ford & Etal Estates
ford-and-etal.co.uk
Take a train ride on one of Heatherslaw Light Railway's Santa Specials. You'll travel from Heatherslaw to Etal and back, hauled by the steam locomotives Bunty or Lady Augusta, then see Santa who will be waiting for you at Etal station equipped with gifts.

'TWAS THE NIGHT BEFORE CHRISTMAS
17TH–24TH DECEMBER
Wentworth Woodhouse, Rotherham
wentworthwoodhouse.org.uk
It's the night before the annual Christmas Ball at Wentworth Woodhouse and all the guests are tucked up in bed, but the spirit of Krampus is up to mischief and your help is needed! Join in with this immersive journey through a winter wonderland woven through the house, meeting Christmas characters, then the guest of honour – Father Christmas himself.