5 Minutes with Bishop Auckland-based Hops and Dots Brew Co.
Living North gets an insight into craft beer with Bishop Auckland-based Hops and Dots Brew Co. who ensure accessibility for all with their braille-stamped cans
We catch up with John Chester to find out more.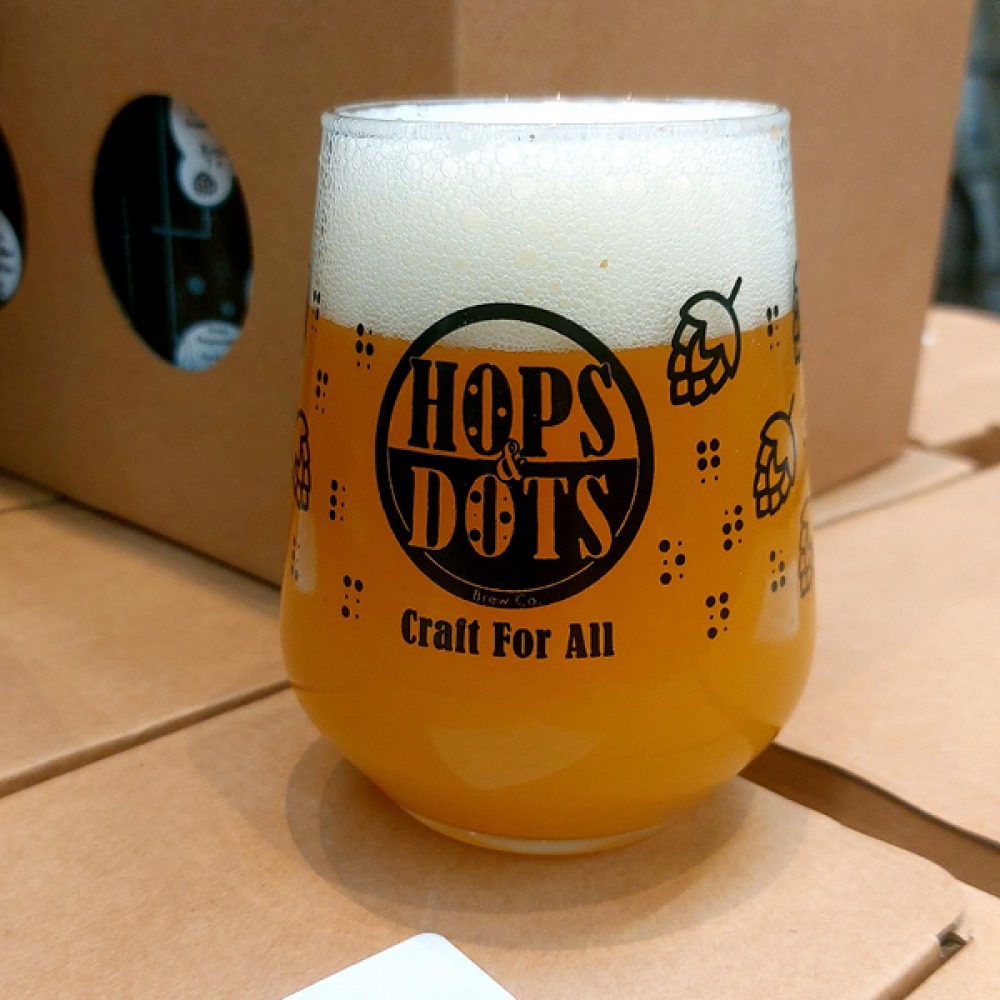 Tell us about yourselves.
Hops and Dots Brew Co. was founded in 2018 from a love of beer and braille. Before I founded Hops and Dots with my good friend Hugh, I was known mostly for my knowledge of braille, especially the production of braille and the use of technology.
How did Hops and Dots Brew Co. come about?
Simply put, home-brewing and a love of craft beer. We also wanted to establish a brand that has accessibility at its core.
What can we expect from your range of beers?
We wanted to make beer that we would drink – so, that's what we did. We promote braille through our beers – we love dots – and we think craft beer should be accessible and hoppy – we love hops! We love sharing our beers, our favourite guest beers and delivering them to your favourite bottle shop, bar, or direct to your door!
What's your best-selling beer?
Fat Fingers India Pale Wheat. This one is a wheaty IPA, not to be confused with German wheat beers.
What makes your business and beer so unique?
We aim to increase accessibility by making our branding clear and endeavour to add braille to our products. We recently started a promotion so if you get a can with 'You Win Free Beer' in braille written on the side, you win free beer!
What's the best thing about what you do?
Brewing and challenging myself to make different beers.
What is your personal favourite beer in your range?
Fat Fingers – we have brewed it from day one.
What are your plans for the future of Hops and Dots?
We would love to open a bar or taproom. Our brewery was going to be a taproom as well but it's just too small to be honest.
What do you love most about the North East?
The people and the landscape.
Describe your business in three words.
Hoppy accessible beer.