AESTHETE's Breakfast Stack
This is the most popular signature dish at Sheffield's Aesthete. It is the ultimate combination of all the food groups, culminating in a dish of different flavours and unique textures, and providing a satisfying and nutritiously balanced breakfast or brunch.
Preparation time:
15 minutes
Ingredients
For the tomato sugo
2 tbsp olive oil
1 onion, finely chopped
1 clove of garlic, crushed
400g tinned chopped plum tomatoes
1 tbsp finely chopped fresh basil
For the stack
5 tbsp olive oil
1 potato, chopped into 1cm cubes
Pinch of ground turmeric
½ tsp paprika
½ leek, finely sliced (or a whole one if you love leeks)
1 handful of chestnut mushrooms, finely sliced
2 handfuls of baby leaf spinach
4 slices of halloumi or bacon (or both if you're feeling extra peckish)
2 slices of bread (we use sourdough)
1 tbsp white wine vinegar
4 fresh eggs
2 tsp za'atar or dukkha
Method
To make the tomato sugo, heat the olive oil in a saucepan, then add the onion and garlic to cook on a low heat for 10 minutes, stirring frequently. Add the tinned tomatoes and basil, as well as salt and pepper to taste. Simmer on a low heat for 15 minutes.

Meanwhile, heat two tablespoons of the olive oil in a frying pan and then add the chopped potato, turmeric, paprika, and salt and pepper to taste. Cook on a high heat. Once sizzling, turn the heat down to medium and keep tossing the potatoes every now and then to ensure they are cooked evenly. In a separate pan, cook the sliced leek in a tablespoon of oil for one minute. Add the sliced mushrooms, cook for one more minute and then add the spinach. Turn the heat down to low and stir frequently for a couple more minutes.

In a separate pan, heat the remaining olive oil (two tablespoons) and shallow fry the halloumi until golden brown, or the bacon until it's cooked to your preference. Meanwhile, toast your bread and butter the slices if you wish.

Bring a pan of water to a boil, add the white wine vinegar, individually crack your eggs into a cup and carefully pour them into the boiling water. Poach the eggs for approximately two minutes and 30 seconds. Using a slotted spoon, take the eggs out of the water and place on some kitchen roll to absorb the excess water.

To serve, grab two plates and use the toast as a base, topped with the sautéed potatoes and the braised leek mixture. Carefully place your poached eggs on top, spoon the sugo over each egg, and sprinkle with za'atar or dukkha. Enjoy!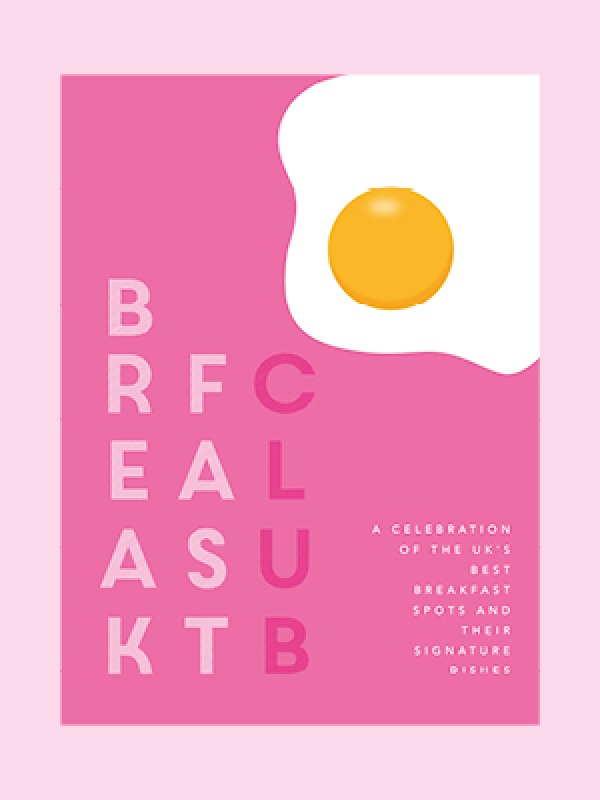 Breakfast Club, published by Meze Publishing. Available to buy at mezepublishing.co.uk and waterstones.com