The Best Local Cheesemakers You Should Know About
We're taking a look at the top cheesemakers the North East and Yorkshire has to offer
Whether your preferred taste is dry and crumbly or creamy and sweet, there is a curd for everyone.
SHEPHERDS PURSE
Having made cheese in Thirsk, North Yorkshire, for over three decades, this independent family business definitely know what they're doing. Although they make cheese in the traditional way they like to experiment with ingredients, using cow, sheep and water buffalo milk. When trying their produce a wedge of Harrogate Blue is a must – it was once named in the top 15 cheeses in the world!
Stockists regionwide, shepherdspurse.co.uk
WENSLEYDALE CREAMERY
Based in the heart of the Yorkshire Dales National Park, this creamery uses local milk to handcraft their signature blend. Their traditional Wensleydale is a firm favourite – creamy, crumbly and full of flavour. However it is worth also trying their rich and nutty Red Leicester, or caramelised onion cheddar. We won't blame you if you leave with a full wheel.
Stockists regionwide, wensleydale.co.uk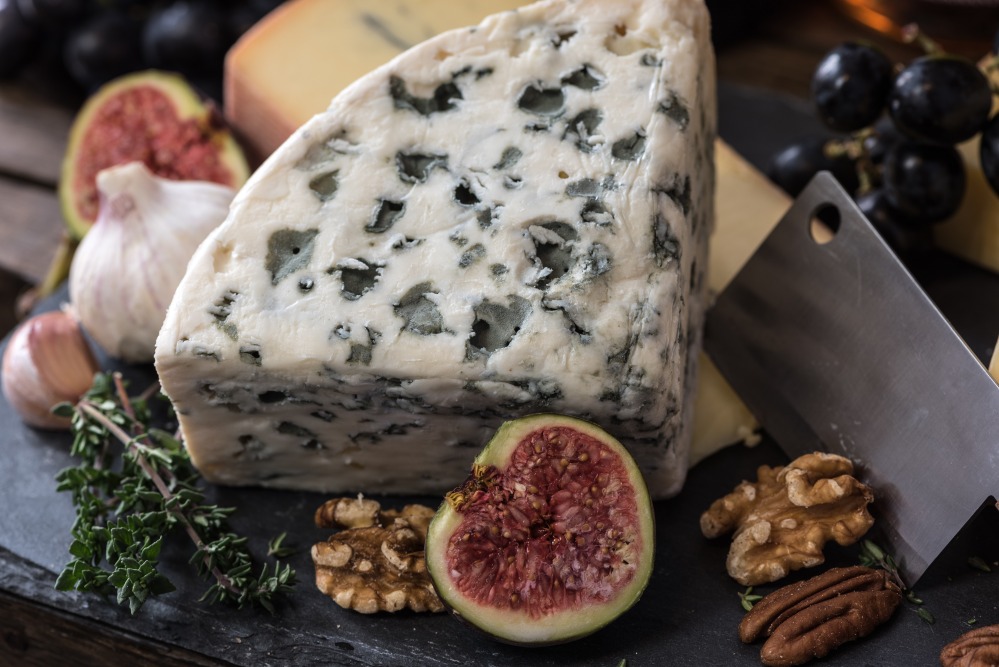 NORTHUMBERLAND CHEESE CO.
Producing one tonne of cheese a week, the Northumberland Cheese Co. has a huge variety on offer, from their award-winning Redesdale cheese, to Elsdon goats' cheese or even their best-selling nettle-infused cheddar. We suggest visiting their Cheese Loft Café in Blagdon, to taste their wares on the same site as the diary.
Stockists regionwide, northumberlandcheese.co.uk
LACEYS CHEESE
Laceys Cheese in Reeth, North Yorkshire, produce all of the classics – brie, goats' cheese, cheddar. However, it's their original creations we love the best, such as the subtle salty flavour of their olive mescolate Wensleydale. You can even head to the factory and take part in one of their cheese making courses, where you'll learn all of the stages including grading and hand-waxing cheese.
TEESDALE CHEESEMAKERS
Award-winning Teesdale Cheesemakers specialise in eight soft cheeses, and it's fair to say they choose quality. Our favourite of theirs is white hilton, a complex creamy cheese that changes taste as you chew it. You can also visit 'Cheesdale', their café and shop in Butterknowle where the menu revolves around what's made on the premises, and meet the rare breed pigs who are fed on the whey from the cheesemaking process.
Stockists regionwide, teesdalecheesemakers.co.uk
YORKSHIRE PECORINO CHEESE LTD.
If you're looking for something a little different, then this is the place for you! Offering a twist on a traditional Italian cheese, Yorkshire Pecorino are a small scale, artisan cheese maker based near Leeds using local ewe's milk for their version of this popular hard cheese. Their range includes three types of pecorino cheese – Fresco, Fiore and Leeds Blue.
DODDINGTON DAIRY ARTISAN CHEESE
Doddington Dairy take great care in maturing their cheeses and, trust us, it shows. Set deep in the 'dark skies' countryside of the Glendale Valley, North Doddington is a family-run farm. Their Doddington cheese lies somewhere between a Leicester and a cheddar and the exceptional sweet caramel flavour and nutty characteristics mean this is a cheese for true food lovers.
Stockists regionwide, doddingtoncheese.co.uk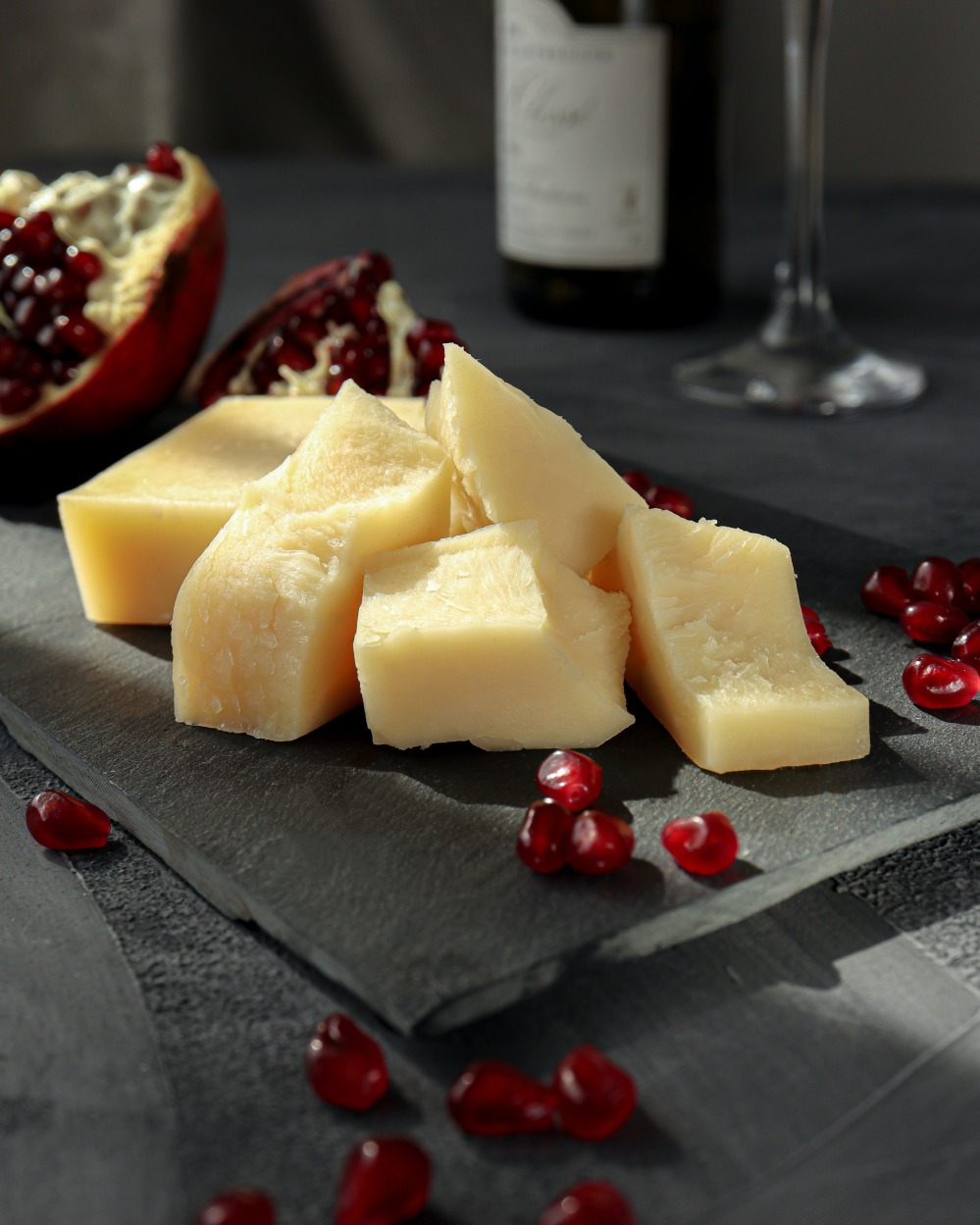 RIBBLESDALE CHEESE CO.
The Ribblesdale Cheese Co. are an unashamedly micro dairy in the Yorkshire Dales. Specialising in goats' cheese and a little sheep cheese, everything is very hands on at this artisan cheesemakers. Their cheeses include traditional British, continental manchego and gouda styles. Discover unique flavours in their creamy, yet citrusy goat curd or their goat ash logs, which consists of soft goats cheese covered in a light dusting of ash.
PARLOUR MADE HANDMADE CHEESE
Set on a 240 acre site near Sedgefield, Parlour Made Dairy is a family-run farm with a herd of 120 cows. Using their own farm assured milk, their range of artisan cheese is fully traceable. For a local take on a French classic try the Durham Camembert. Best eaten slightly warm, this soft surface mould-ripened cheese will be the perfect addition to your picnics this season.
SWALEDALE CHEESE CO.
Cheese aficionados look no further. The Swaledale Cheese Company has been making fine artisan cheeses for more than 30 years. If you are feeling adventurous their new Yorkshire cheese and Yorkshire smoked cheese can be bought in 200g truckles. Or for those who prefer to stick to what you know, their traditional Swaledale can be bought 2.3kg at a time!
Stockists regionwide, swaledalecheese.co.uk