Celebrate Christmas With These Delicious Festive Tipples
There's plenty of time for Christmas cocktails
Here are five courtesy of Hungry Communications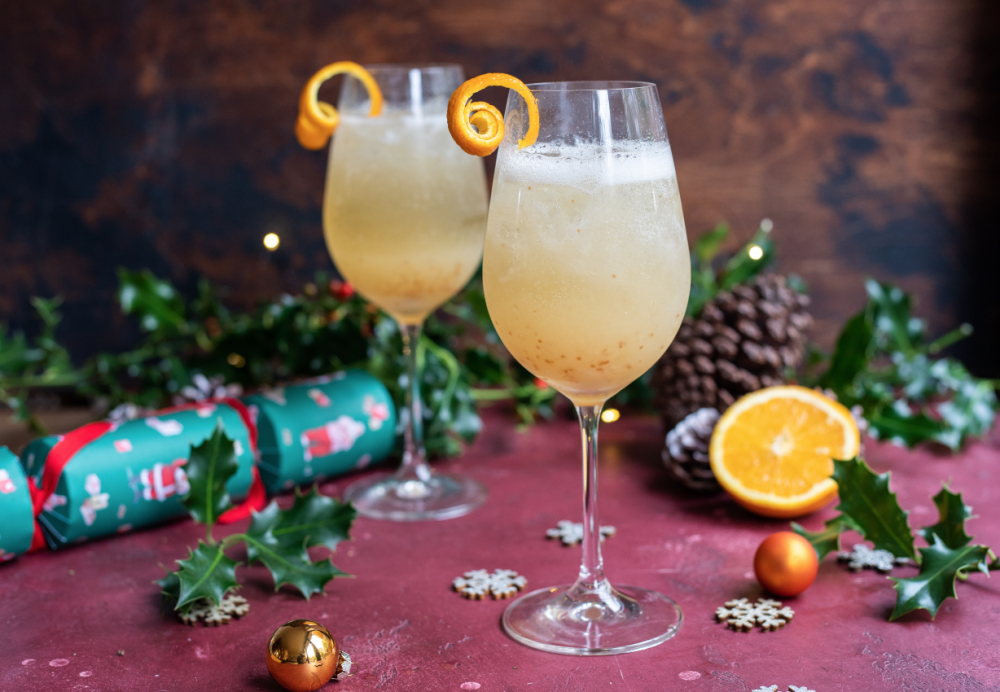 The Fig One
Glass: Wine glass
Garnish: Orange peel
40ml Hernö gin
20ml Cointreau
20ml lemon juice
1 tbsp fig jam
80ml prosecco
Shake all the ingredients apart from the prosecco in a cocktail shaker with ice. Strain into a wine glass filled with ice and then top with the prosecco.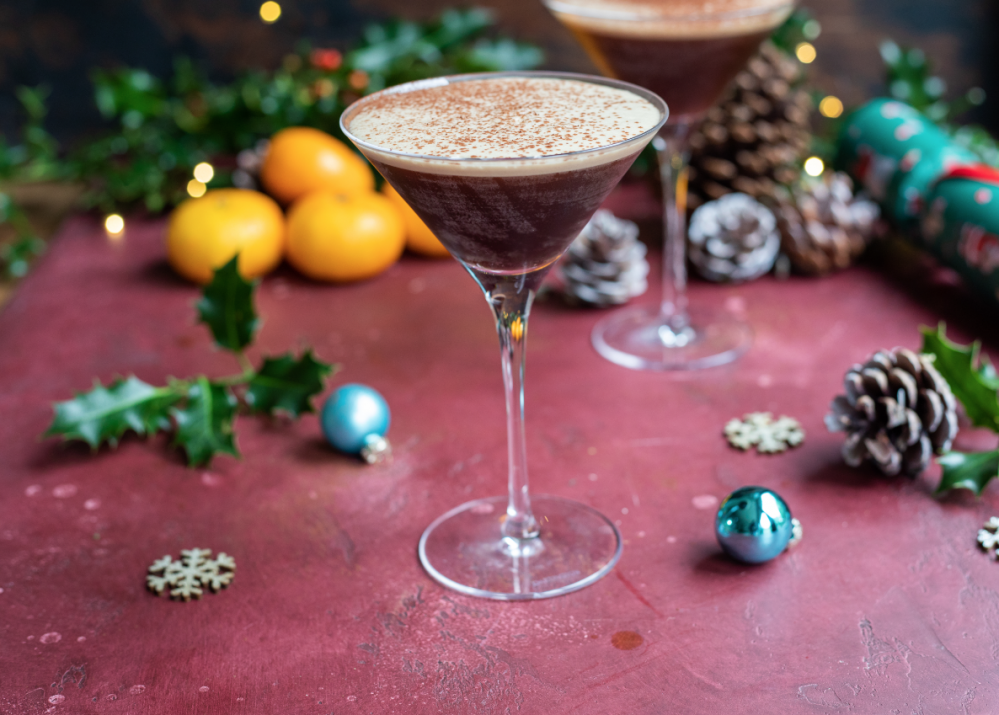 Sherry Xmas Espresso
Glass: Martini glass
Garnish: Dusting of cocoa powder
35ml Goslings black seal rum
15ml PX sherry
15ml conker coffee liqueur
35ml espresso
2 dashes of The Bitter Truth orange bitters (or if you don't have, add an orange peel to the shaker)
Shake all the ingredients well and strain into a glass.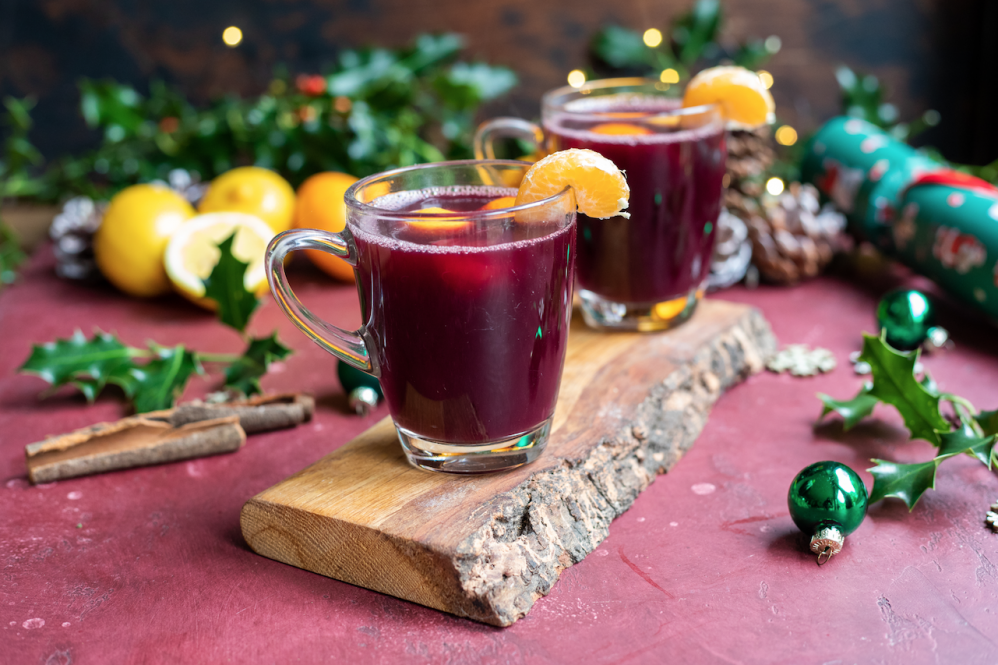 Jazzy Mulled Wine
Serves 4-6
Glass: Mug
Garnish: Clementine segment
1 bottle of red wine
280ml JAZZ™ apple juice (approx. 4–5 large apples)
100ml lemon Juice
2 tbsp honey
2 cinnamon sticks
6-8 cloves
1 star anise
Sliced lemons, apples and clementines
Add all the ingredients to a saucepan and warm through on a low heat for 15 minutes. Too high or too long and you will lose the alcohol. Strain into the glass and add a few of the fruit chunks.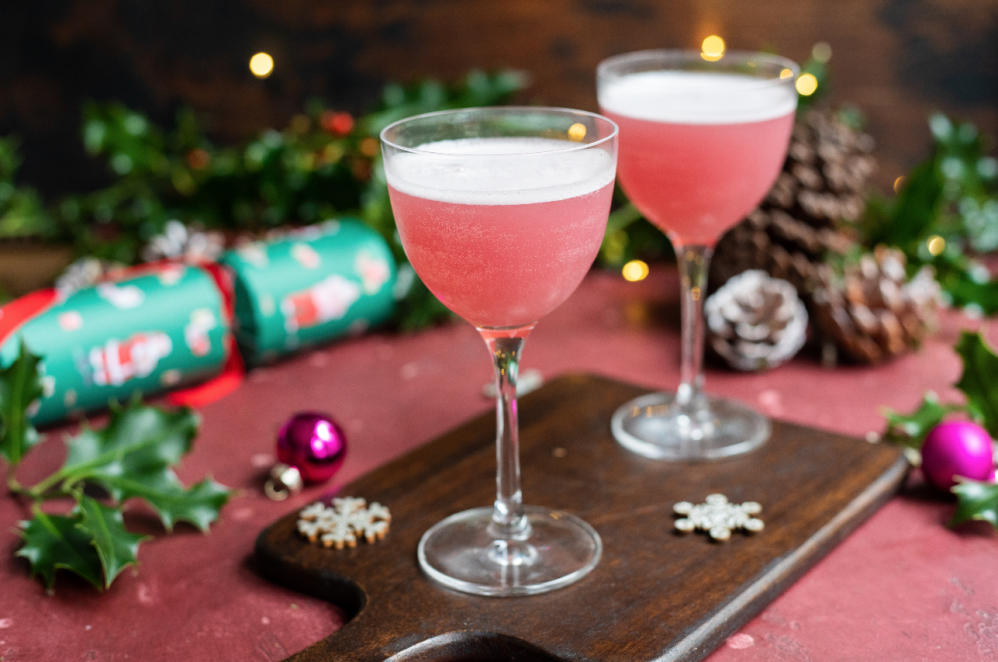 Cranberry Conker
Glass: Nick & Nora/Coupe
Garnish: No garnish
50ml Conker gin
25ml cranberry juice
20ml lime
10ml Orgeat
Shake all the ingredients well and strain.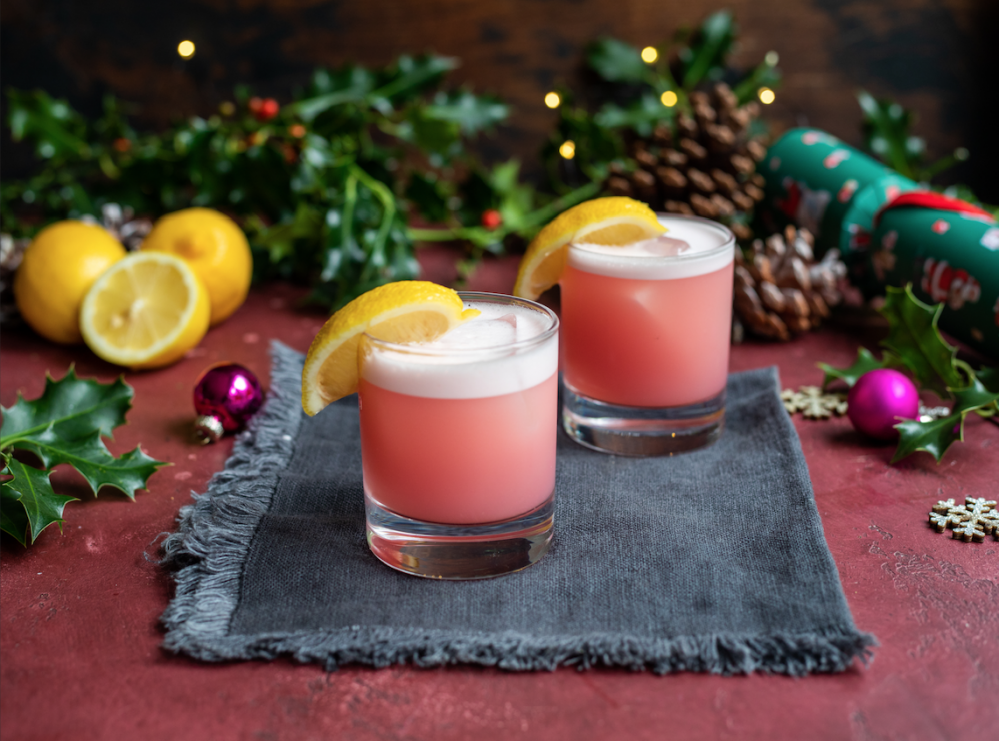 Sour & Smoky Santa
Glass: Rocks glass (with a large cube of ice)
Garnish: Wedge of lemon
30ml Zignum Joven Mezcal
20ml Campari
25ml lemon
15ml simple syrup
20ml Aquafaba
Shake all the ingredients in a shaker with ice and strain.