Celebrate World Book Day with Our Favourite Independent Bookshops
World Book Day
To celebrate the 25th World Book Day on 3rd March, we reach out to our independent bookshops to discover how they hope to get children into reading – and ask for their recommended reads
The core message for this year's anniversary campaign is: 'you are a reader' with a particular focus on reaching children from disadvantaged backgrounds. It's hoped that this campaign will encourage parents and carers to support reading at home, because reading together for just a few minutes every day can help children's confidence grow.
So how is Yorkshire celebrating this year? Many of our favourite bookshops are accepting book tokens to offer your child a free book. The World Book Day £1 books are a gift from booksellers, who fund the cost. In exchange for the token, children can choose a World Book Day book for free, or get £1 off a full price title.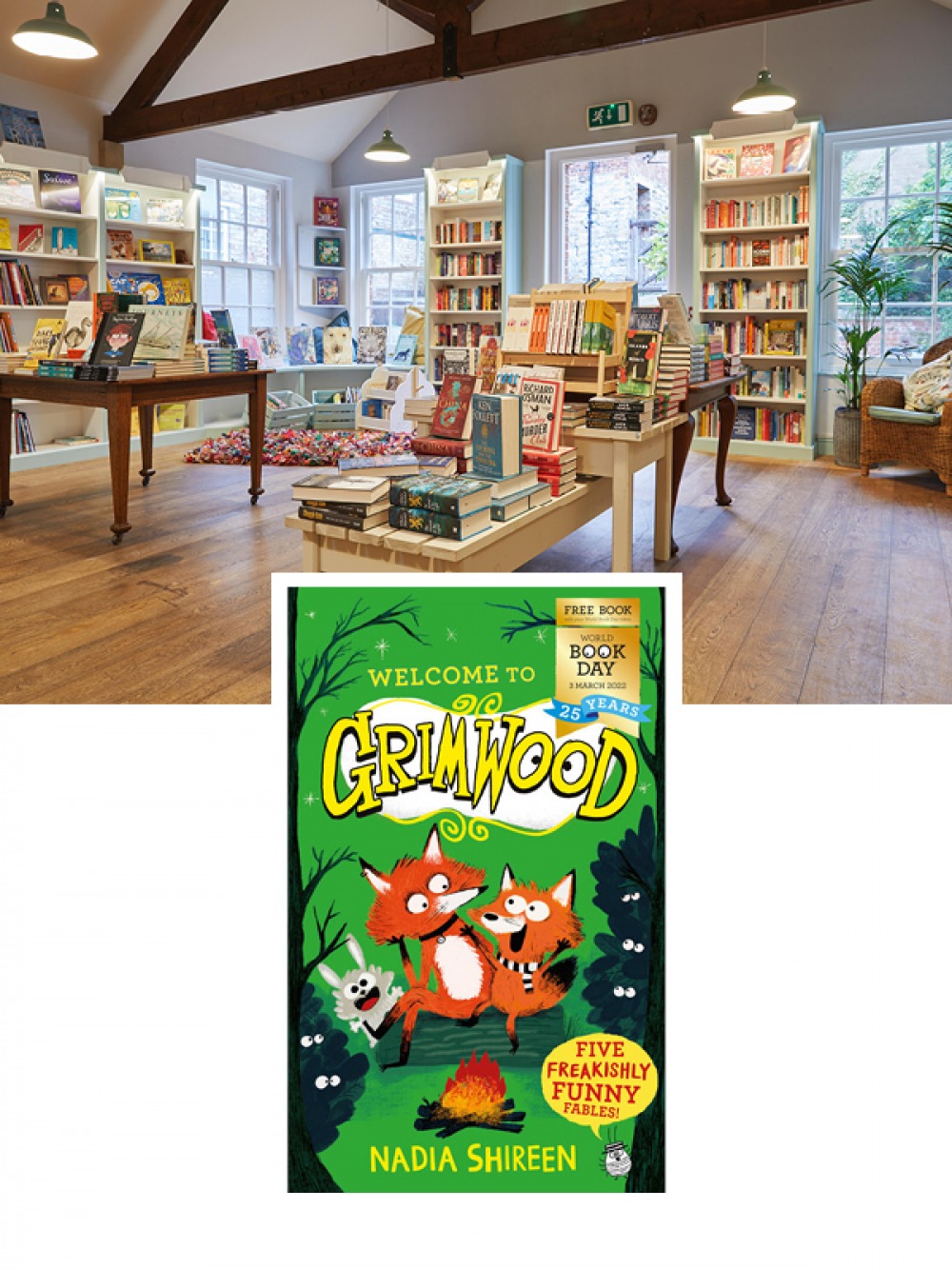 Kemps Bookshop
Kemps General Store was founded in 2017 by Liz Kemp, and they opened their bookshop in Malton in 2020. Now, the team are looking forward to their first non-restricted World Book Day in store. 'World Book Day is a fantastic opportunity to look beyond our shores and let a story take us to new landscapes and cultures,' Liz says. 'This year, we will be working with local schools to explore books set over all seven continents (yes, even Antarctica). We are very much looking forward to showcasing young people's creative responses to the treasure trove of fiction titles taking us from Florida to Papua New Guinea and many places in between.'
11 Market Place, Malton YO17 7LP
kempsgeneralstore.co.uk
Liz's Recommended Read
Grimwood: Five Freakishly Funny Fables by Nadia Shireen
'If you think the woods are a tranquil refuge from the bustling human world, you're seriously mistaken! In the hilarious Grimwood, Ted and Nancy, two cheeky fox cubs, gave us a laugh-out-loud romp through their home and we just can't wait to catch up with them in these five new stories for World Book Day.'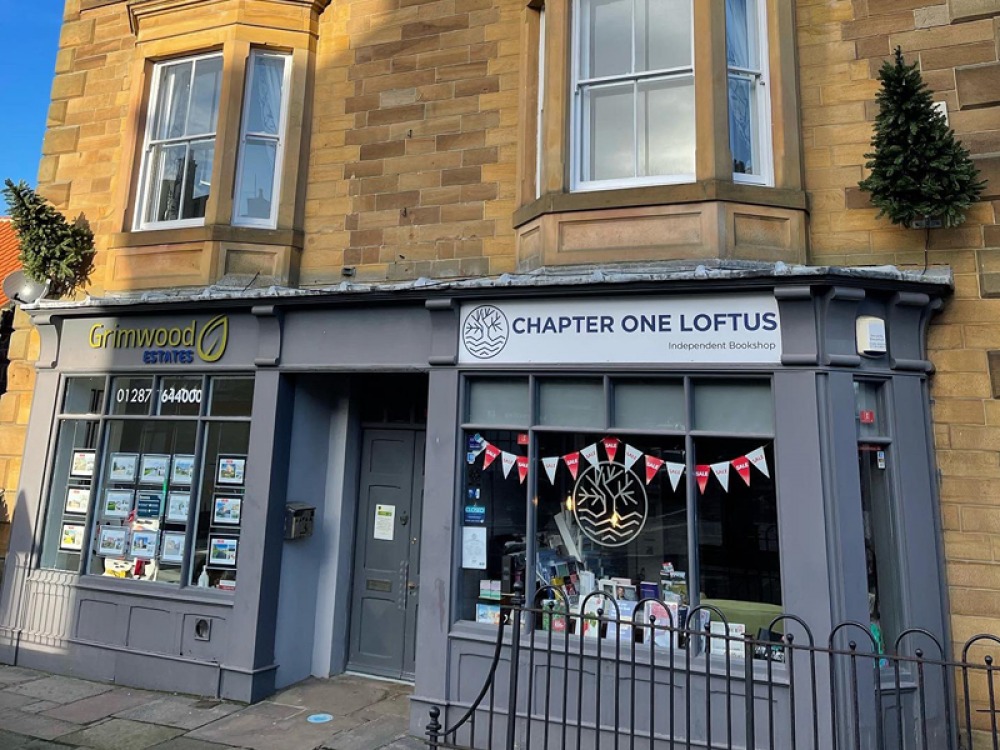 Chapter One Loftus
Paul Jones-King opened Chapter One Loftus in November 2020 and the business has been supported by customers across the coast since. It was included in the top 12 of the UK's best independent bookshops chosen by Guardian readers in April 2021. 'This is our second World Book Day at Chapter One Loftus and we have just over 600 World Book Day books on order from our wholesalers to ensure that we are able to provide some free books to the communities of East Cleveland and the North Yorkshire Coast,' Paul says.
25 High Street, Loftus TS13 4HA
chapteroneloftus.co.uk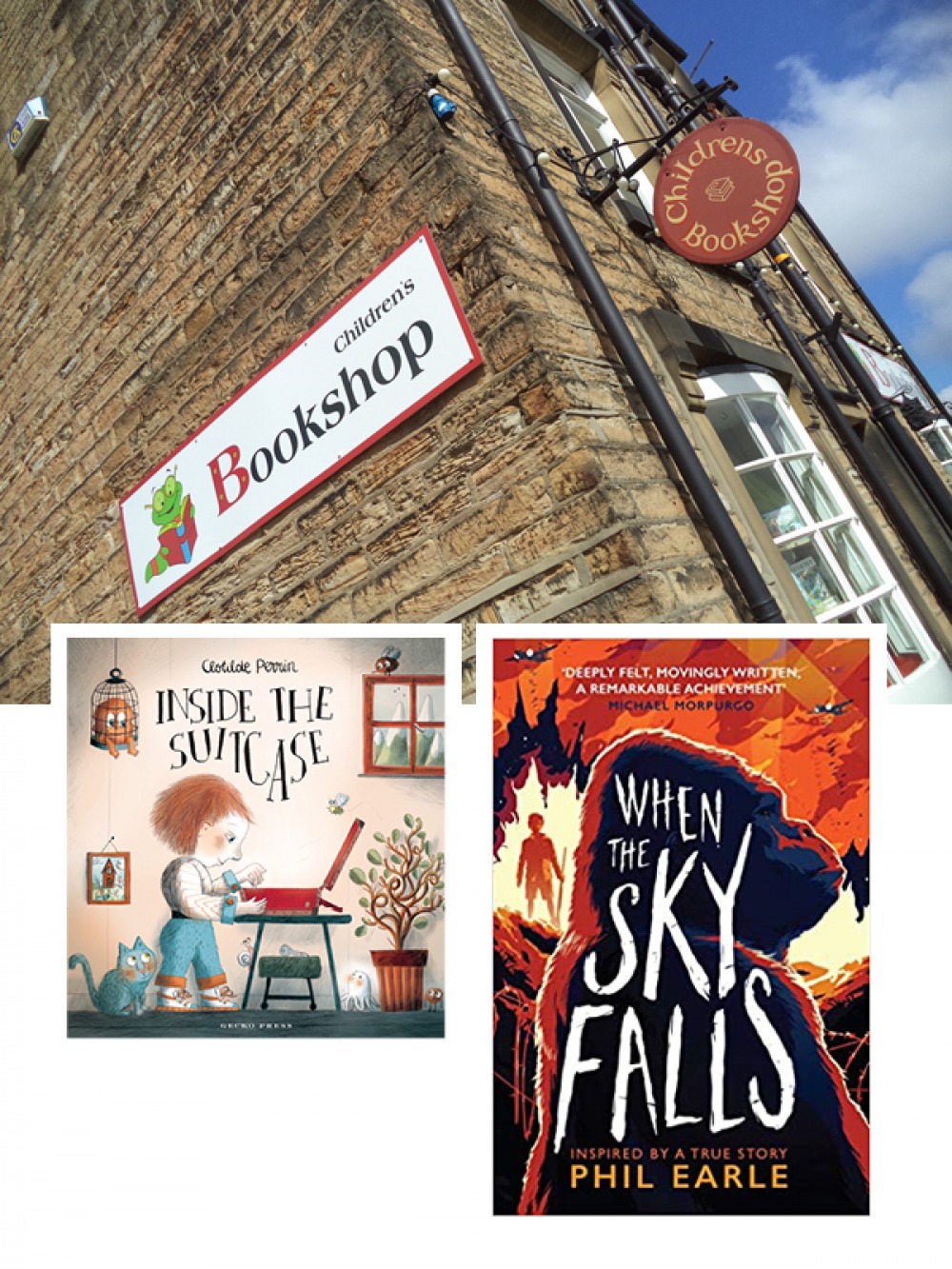 The Children's Bookshop
This bookshop was established in 1975 and to this day their aim remains the same – to continue providing a wide range of books to fire the imagination. They stock a range of titles for all ages and abilities as well as teaching material. 'Whether your child is just starting to read, uninterested, or a voracious reader, we have books for them,' says owner Nicola Lee. 'For World Book Day I am visiting several schools to take assemblies and have a bookstall. We also welcome three schools to the bookshop where we will share stories and the children can get a book with their voucher. Enthusiastic readers inspire the next generation of readers – share your passion for stories.'
37–39 Lidget Street, Lindley HD3 3JF
childrensbookshuddersfield.co.uk
Nicola's Recommended Reads
Inside the Suitcase by Clotilde Perrin
'It's a fantastic lift the flap story. The story unfolds as the flaps are lifted, drawing you into the life of the boy with his suitcase.'
When the Sky Falls by Phil Earle
'For older readers I recommend When the Sky Falls. Set in London in World War II, it's a story of a troubled lad, a feisty old woman and a gorilla named Adonis. Make sure you have a hanky!'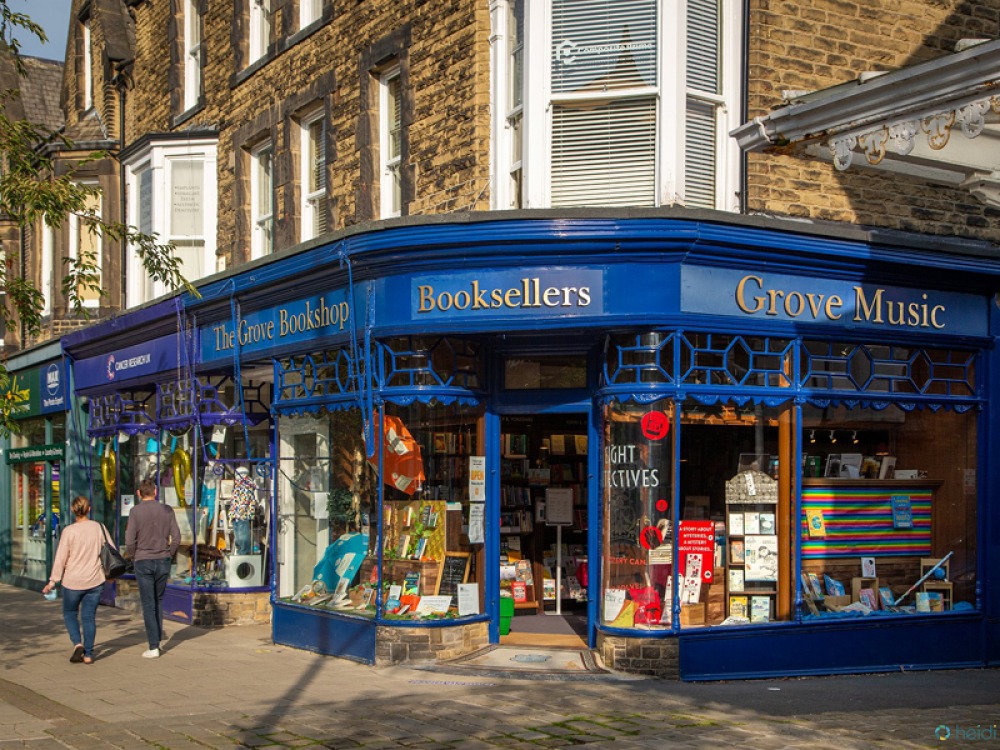 The Grove Bookshop
The Grove have been selling books in the spa town of Ilkley for more than 40 years. They stock a range of titles in a variety of genres including fiction, crime, children's fiction and non-fiction, as well as plenty of books written by local authors. 'We will be stocking all of the special World Book Day books and we're hoping that several local schools will bring groups in with their vouchers to collect the books of their choice,' says manager Mike Sansbury.
10 The Grove, Ilkley LS29 9EG
grovebookshop.com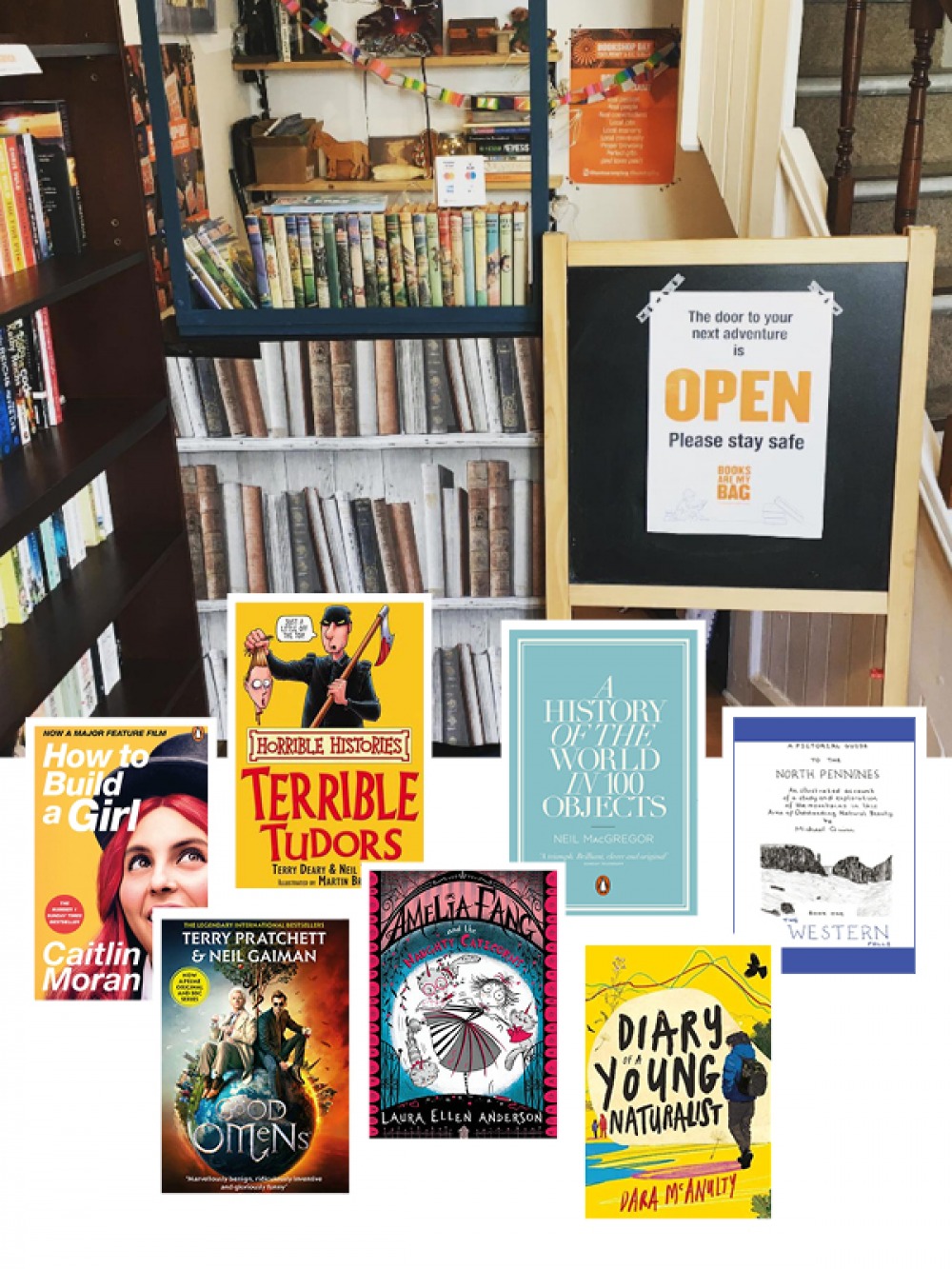 Once Upon a Time Bookshop
This bookshop sells gifts, crafts, vintage toys and plenty of books for all ages and they're working with local schools to encourage children to get into reading. 'This will hopefully be our first year having some of the World Book Day books in the shop, as we have recently moved into a bigger space and will have room to have the wonderful books highlighted this year on the shelf,' says bookseller Kelly Owen. They are also going to be joining up with the sweet shop and tearoom downstairs to raise money for literacy charity The Book Trust.
Alston Emporium, Front Street, Alston CA9 3HR
onceuponatimebookshop.com
Kelly's Recommended Reads:
• Fiction: Good Omens by Terry Pratchett and Neil Gaiman
• Non-fiction: A History of the World in 100 Objects by Neil MacGregor
• Children's fiction: The Amelia Fang series by Laura Ellen Anderson
• Children's non-fiction: The Horrible Histories series by Terry Deary
• Teenagers' fiction: How to Build a Girl by Caitlin Moran
• Teenagers' non-fiction: Diary of a Young Naturalist by Dara McAnulty
• Local author: A Pictorial Guide to the North Pennines: Book One: The Western Fells by Michael Quinn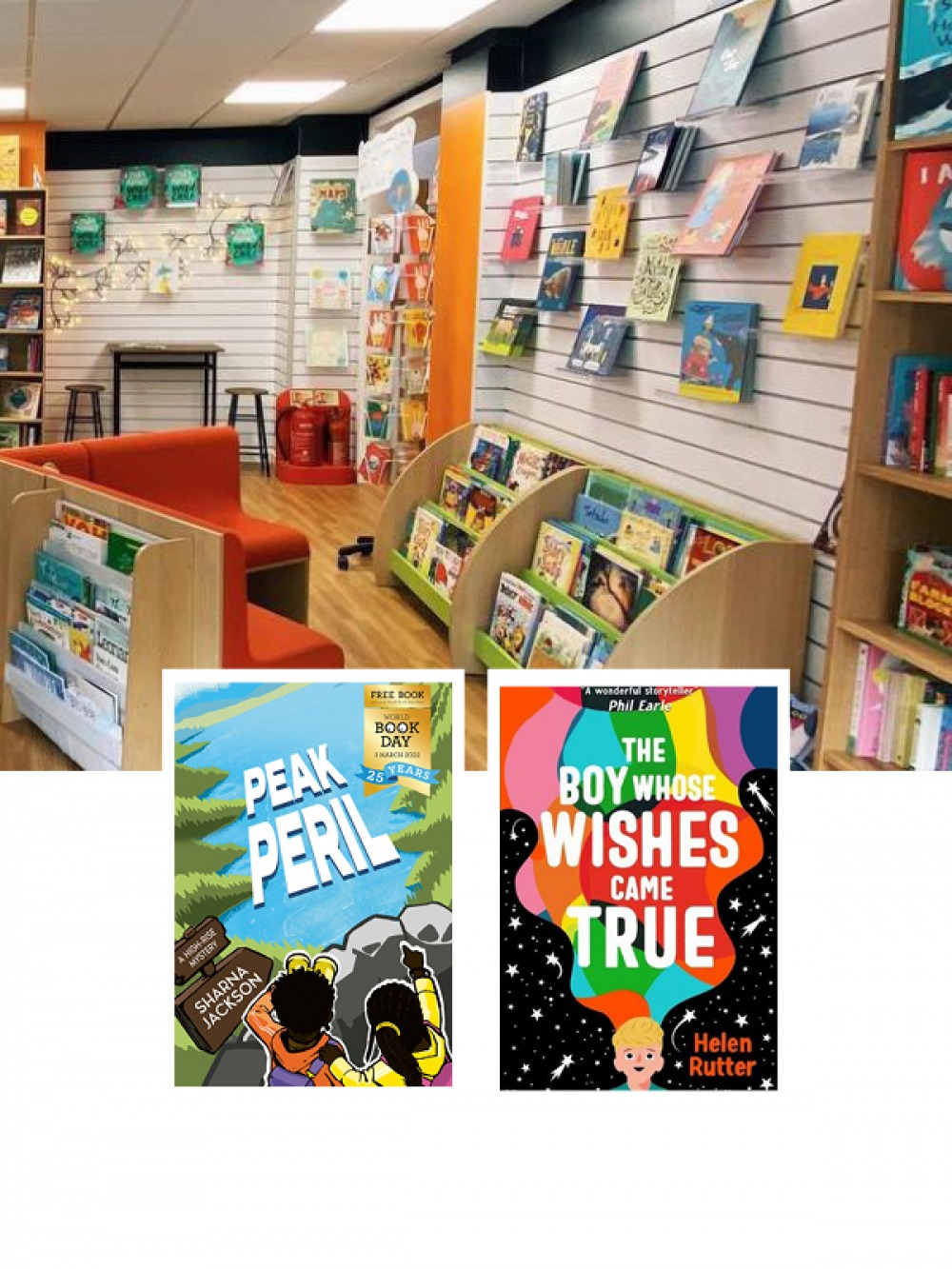 Drake The Bookshop
This bookshop opened its doors in Stockton in 2015. Co-owner Richard Drake shares the importance of reading with his local community (which continued online during lockdowns). This year he is hoping for a repeat of their successful World Book Day Zoom event. 'Last year we had more than 60 schools; over 5,500 children and 10 authors involved, including Helen Rutter. It was an amazing combination of author talks; drawing events and questions and answers and everyone loved every minute of it,' he says. 'We are very excited, as ever, to be getting involved in World Book Day. It is an amazing opportunity to spread the word even more than we already do about just how awesome books are, and it gives a chance for lots of children in and around Stockton to come into the shop, have a bit of fun and a giggle around story time and take home their very own free book.'
27 Silver Street, Stockton TS18 1SX
drakethebookshop.co.uk
Richard's Recommended Reads:
'Beyond Leonard and Hungry Paul by Rónán Hession, which all indie bookshops always recommend to everyone, I will go with a children's title and suggest Helen Rutter's new book The Boy Whose Wishes Came True, which is about a young carer who feels he is rubbish at everything, and adventure ensues the day he bumps his head when he falls off his bike. However, if it is a World Book Day book you are looking for a recommendation on, we would go with Peak Peril by Sharna Jackson. We are biased as Sharna and [independent publisher] Knights Of did allow one of our book groups to be named after her first book, so our High Rise readers will be championing that one.'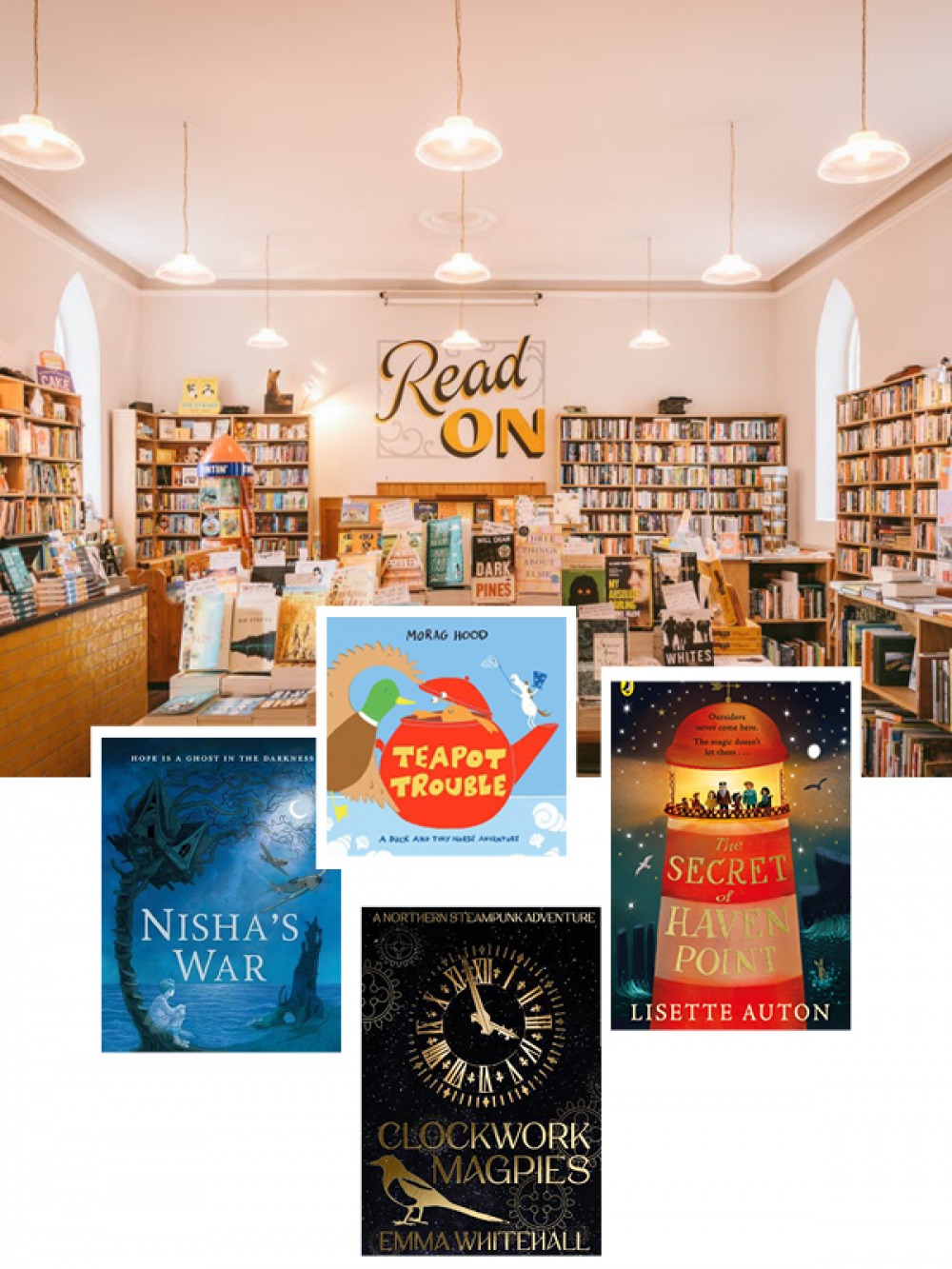 Forum Books
This bookshop has been a stalwart of Corbridge's independent scene since 1977. In 2011, Helen Stanton took charge of the shop, and now Forum Books, who also own The Bound in Whitley Bay, are celebrating the opening of a new outpost in Alnwick: The Accidental Bookshop. Helen is looking forward to celebrating World Book Day this year. 'Every year – even with lockdowns – we have given away thousands of books to children,' she says. 'It is such an exciting thing to be a part of as we are completely aligned with World Book Day's mission to change lives through a love of books and shared reading. We love to bring the magic of books to children and young people everywhere. And, as ever, the range of £1 books is great – from Michael Morpurgo and Joanna Nadin to Nadia Shireen and Sharna Jackson. This year, it would be great to be able to get children back into the bookshop with class visits, but as ever we'll be helping schools set up their own World Book Day bookshop if they can't make it to one of our bookshops.'
The Chapel, Market Place, Corbridge NE45 5AW
forumbooksshop.com
Helen's Recommended Reads include:
•The Secret of Haven Point by Lisette Auton
• Nisha's War by Dan Smith
• Clockwork Magpies by Emma Whitehall
• Teapot Trouble by Morag Hood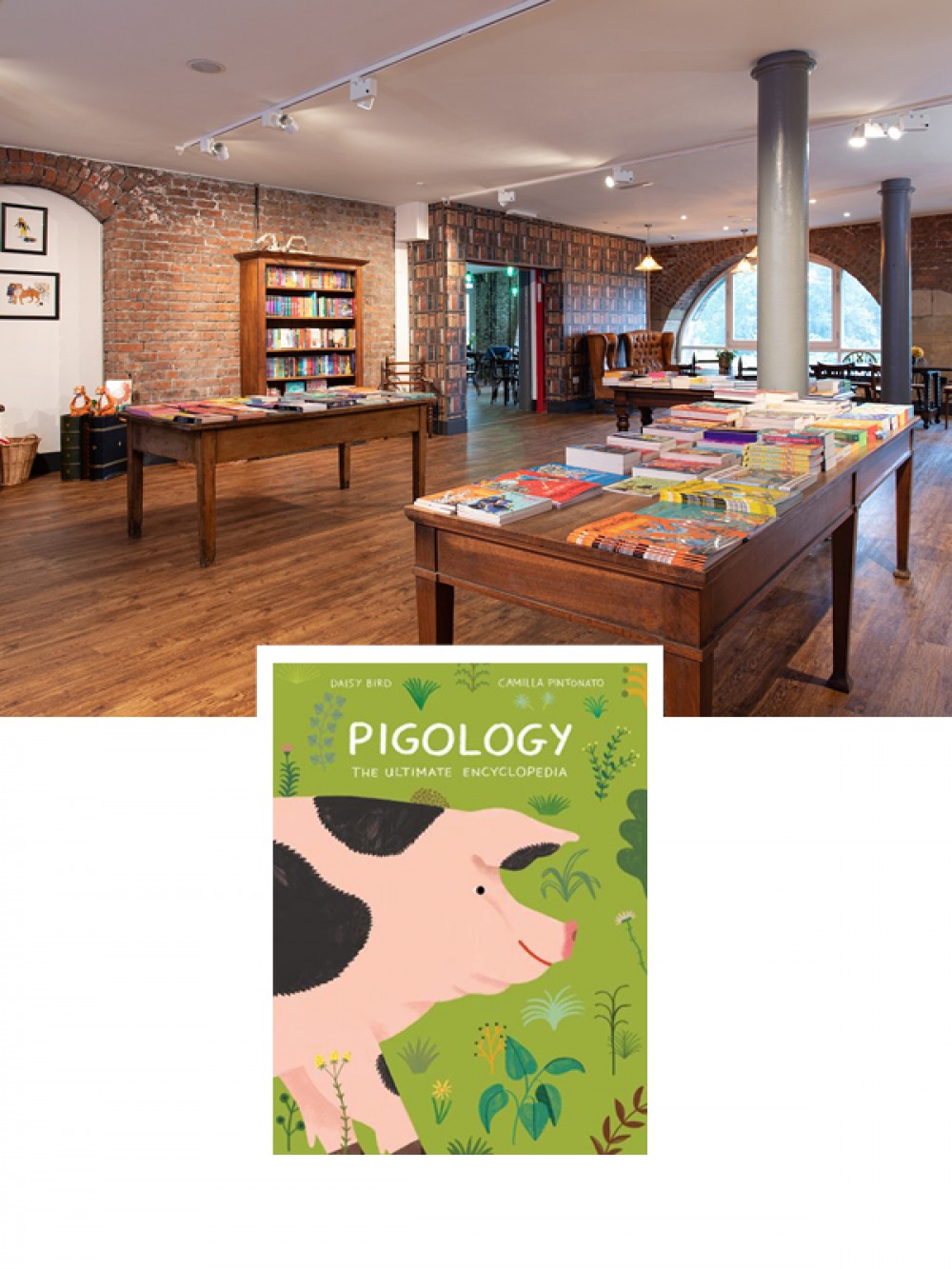 Seven Stories
Seven Stories, based in Newcastle, is the National Centre for Children's Books. They have a huge collection of archive materials that relate to the making, illustrating, writing and publishing of children's books and regularly hold exciting and unique events based on popular reads. For World Book Day bookshop manager, Erica Larry, and her team, are offering 10 percent off in their bookshop for visitors who come dressed as their favourite book characters. The following weekend, they'll be running 'pay as you feel' story times with their Story Catcher team. Keep your eyes peeled for a special competition at livingnorth.com on World Book Day.
30 Lime Street, Ouseburn Valley, Newcastle NE1 2PQ
sevenstories.org.uk
Erica's Recommended Reads:
'My favourite book of the moment is Pigology by Daisy Bird and illustrator Camilla Pintonato. It's a wonderfully entertaining book all about pigs – from their ancient history to their characteristics to the different breeds, and more. It's everything you never knew you needed to know about pigs.'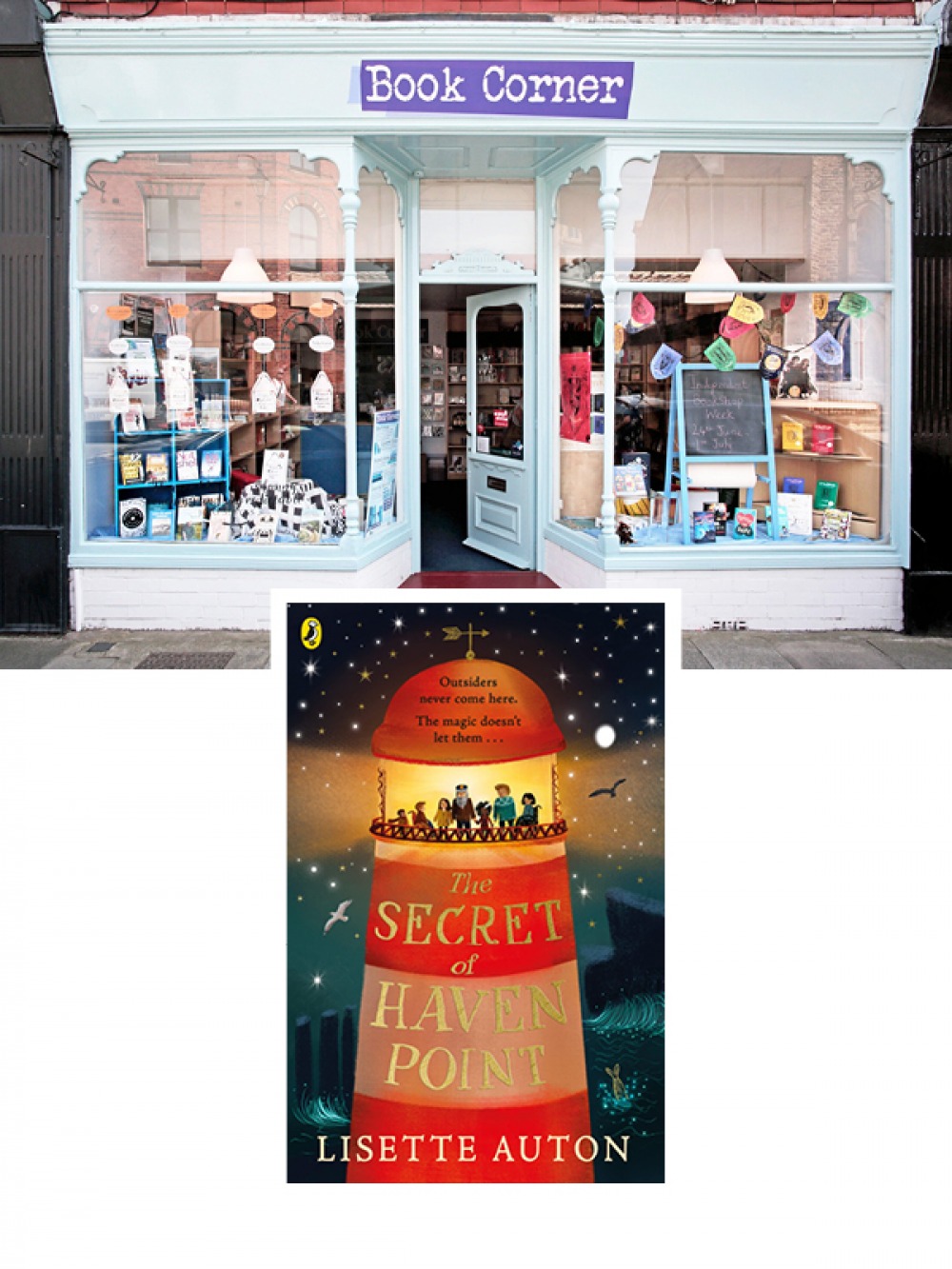 Book Corner
Book Corner was founded in 2014 and the business moved to a larger home in Saltburn in 2017. Here you'll find new releases in paperback and hardback, children's picture books, young adult fiction, bargain books and non-fiction. Owner Jenna Warren always supports World Book Day and she will be stocking the books on this year's line-up. 'As a bookshop, the campaign has proven a lovely way for me to connect with local schools,' she says.
24 Milton Street, Saltburn TS12 1DG
bookcornershop.co.uk
Jenna's Recommended Read
The Secret of Haven Point by Lisette Auton
'It's a wonderful debut middle-grade novel told from the point of view of Alpha. Her home is Haven Point on the north east coast, where she is part of a community of 'wrecklings'. Everyone in the community is disabled. It's a beautifully written adventure story with mermaids and shipwrecks, and a great diverse cast of characters.'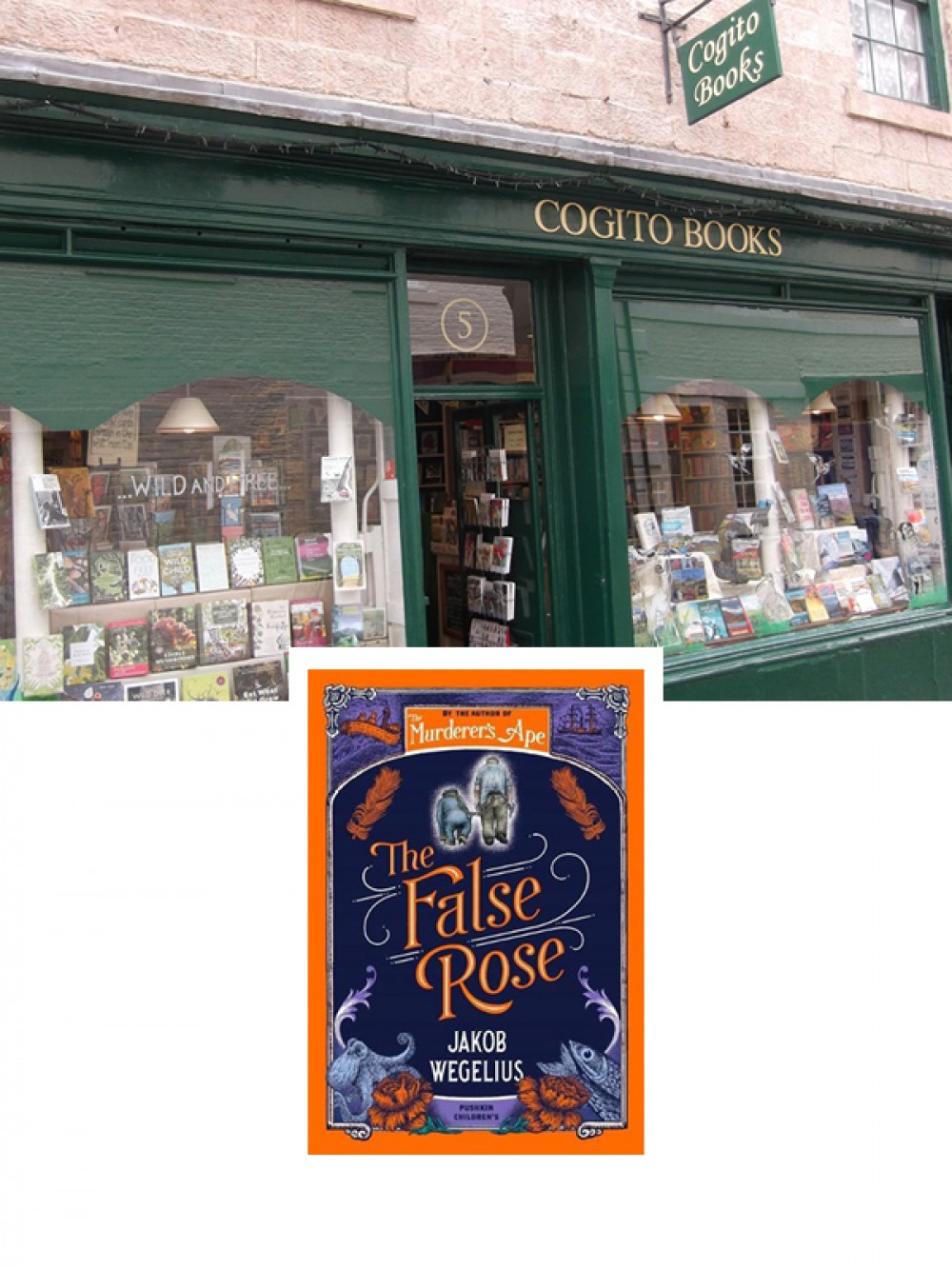 Cogito Books
Recently crowned Independent Bookshop of the Year for the North, Hexham's Cogito Books is a haven of bookish delights. 'Encouraging young readers is one of the most rewarding things we do', says owner Claire Grint. 'World Book Day is always an inspiration, and it's amazing it's been going 25 years. This year we'll be celebrating by going into schools across our local area to share the magic of stories and talk with young readers.'
5 St Mary's Chare, Hexham NE46 1NQ
cogitobooks.com
Claire's Recommended Read
The False Rose by Jakob Wegelius
'What a joy to be in the company of Sally Jones again! Having loved Wegelius's The Murderer's Ape a few years ago, where we were introduced to a unique heroine, an array of brilliant characters and a masterful plot, I had my fingers crossed this next book would be as special in its captivating storytelling. Indeed, it is! On discovering a beautiful necklace hidden during the restoration of their beloved boat Hudson Queen, Sally Jones and the chief set out to solve the mystery surrounding who the jewels belong to. The clues take them to Glasgow where they must survive the gangster underworld of this dark city, with testing dramas and dangers that stretch our heroine's ingenuity, compassion, and bravery.'
Thousands of bookshops and supermarkets take part in World Book Day. Visit worldbookday.com to find your nearest bookstore, and remember to support local.