Celebrating Yorkshire with Vicki Davison
Nurse Vicki Davidson turned to art in lockdown to inspire others and has never looked back – even Will Young has bought one of her creations. From the heart of North Yorkshire, she sketches and paints animals, portraits and landscapes.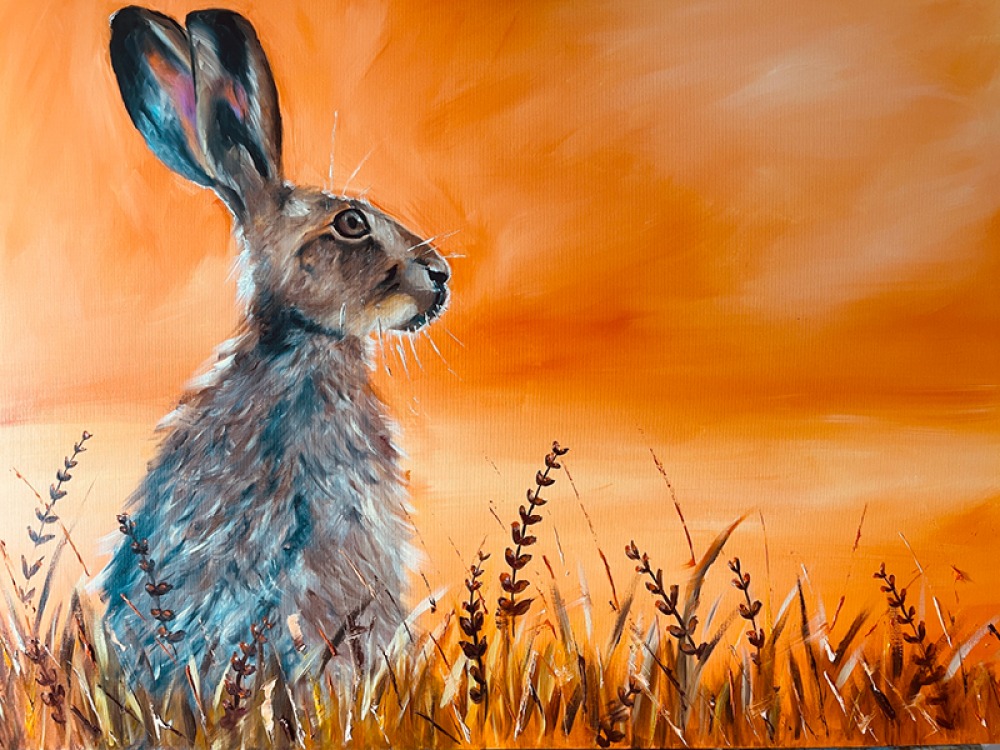 How did you get into art?
I studied A Level art, but didn't really do anything for many years because being a nurse and having a young family kept me busy. I came back to art in around 2018, and just started sharing a few of my pieces, putting it on Instagram or Facebook – and my work has grown from there. I love it because I enjoy the creative process – it's a very tactile thing to do and you get a lot of satisfaction when you create artwork. I love being able to share it. There were people at Living North LIVE who said my art really makes them smile, and that's why I like doing this so much.

Has your work changed?
I think I'm just developing all the time! Over the last few years I've tried every medium that I can. I started off just using soft pastels, and I didn't really think I would move away from those but I've now tried acrylic, oil, watercolour and charcoal. I think I'm still developing and I'm still quite experimental.

Describe your artwork in three words.
Bold, bright and (hopefully) inspirational.

How do you create your artwork?
It really depends on which medium I'm using, but I start with a very loose sketch and then work with the colours and build them up. I'm never afraid to use daring and bold colours.

What have been your highlights since getting back into art?
I've been able to raise quite a lot of money for charity and somehow combine that with my job which has been amazing. I created some work during the pandemic which gave me a focus, but it was quite uplifting for other people too. It's nice to be able to do good with your art. There's always room to grow and that's really exciting.

Your favourite artwork created by you?
Some of my favourite works (although I haven't done a lot recently) are my portraits. I'm quite proud of them because I think they're probably one of the hardest things to do.

Your favourite artist?
I love Christian Hook. He was the winner of Sky Portrait Artist of The Year in 2014 and his work totally and utterly blows me away.
'My children inspire me an awful lot. I have a really supportive family. I work full time, and I'm now pursuing my art, which obviously takes a chunk out of family time but they're all behind me'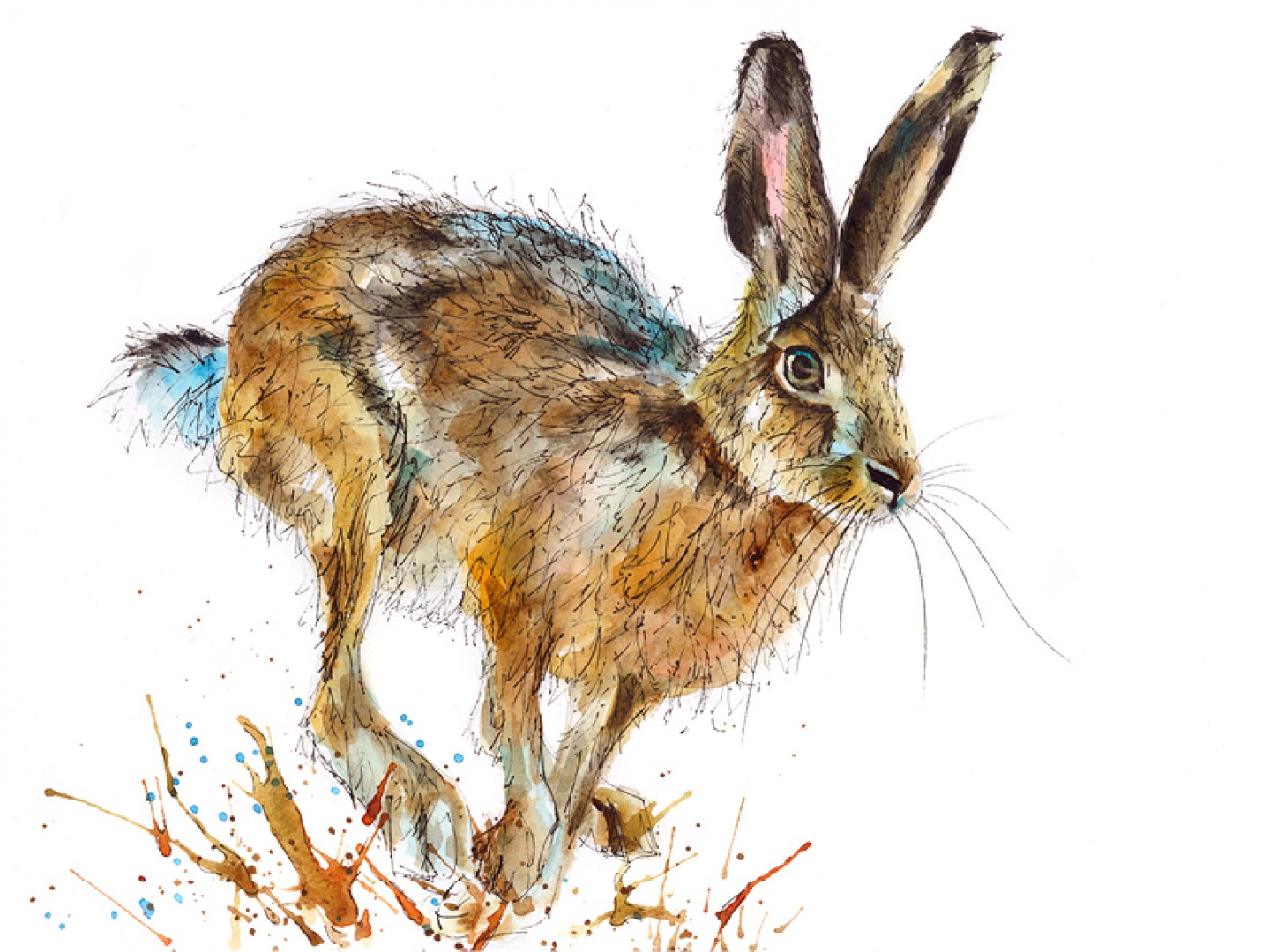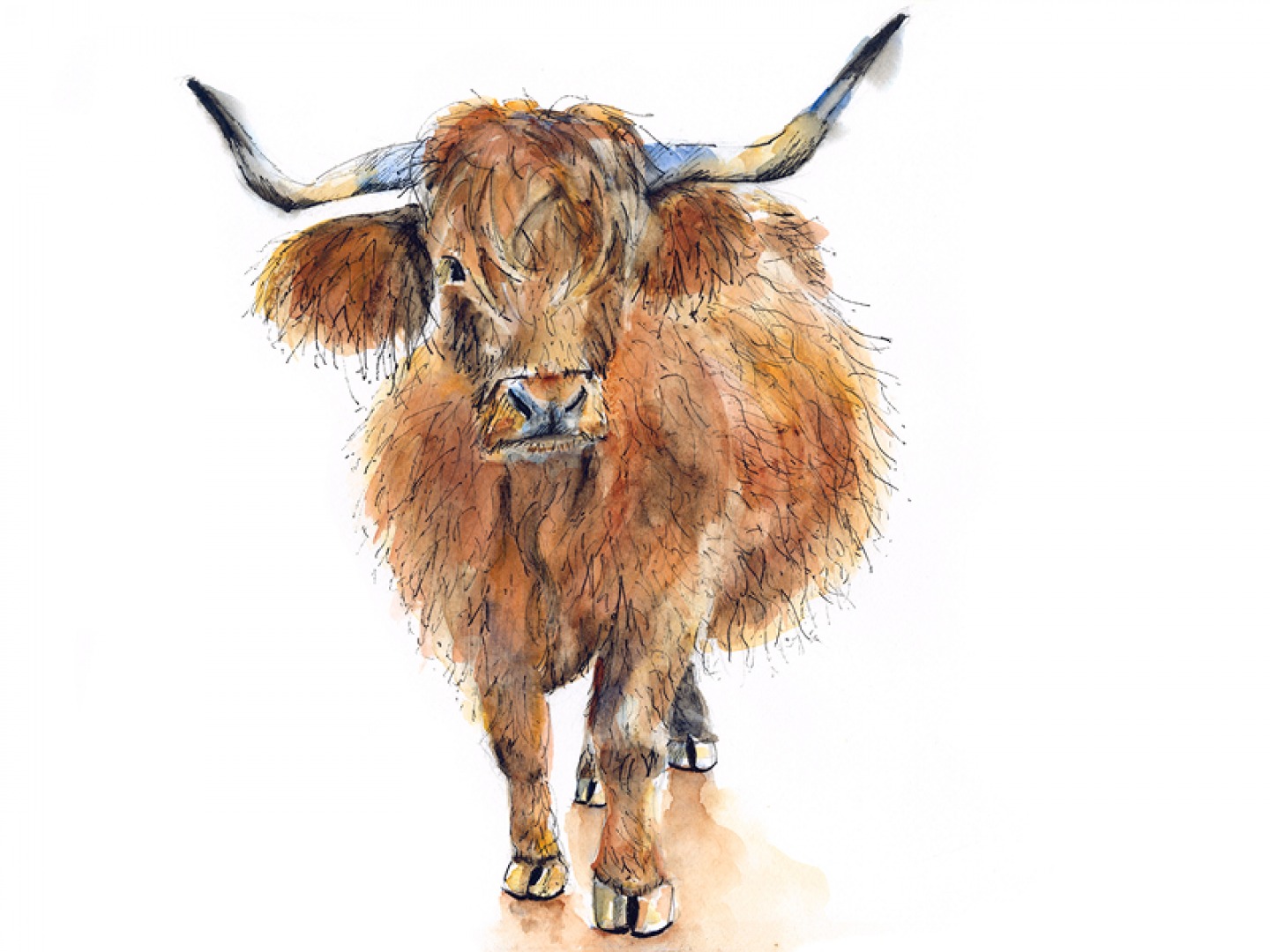 What do you love most about Yorkshire?
I love the Dales. Going out on my bike and stopping by cafés and teashops. To be honest, I just find the people really friendly. People like to chat to you and they're really open.

How does Yorkshire inspire you?
I think I get a lot of inspiration when I'm outside, usually when I'm out on my bike or on a walk. I'll see hares running around for example. It's the light and the countryside that does that.

Who inspires you?
I think I'm inspired by lots of people. My children inspire me an awful lot. I have a really supportive family. I work full time, and I'm now pursuing my art, which obviously takes a chunk out of family time but they're all behind me. Even my mum and dad, who live in Devon, are really supportive. It's my dad who told me to get back into my art.

How do you relax?
I probably need to work on that one! I love reading. I've just started a newbook called The Night Circus by Erin Morgenstern. I find going out on my bike is great for head-space too.

Another Yorkshire artist our readers will love?
I really love Mackenzie Thorpe. If people haven't been to his gallery, they should because it really makes you feel something. It's evocative and I think he's very clever.

What's next for you?
For the last couple of years I've been developing my website (during lockdowns, it was really important to have an online presence) but this year I want to go and meet people face to face and show people my art. I'd just like to continue growing this business and sharing my art with more people.

vickidavidson.com