Lawrence Yates, the renowned Huddersfield-based chef who once headed up Michelin-starred kitchens across the UK, has launched a luxury dinner-party-in-a-box home dining service, with an emphasis on his signature dish, the Beef Wellington
We caught up with Lawrence to find out more about his new venture, Chief By Lawrence Yates.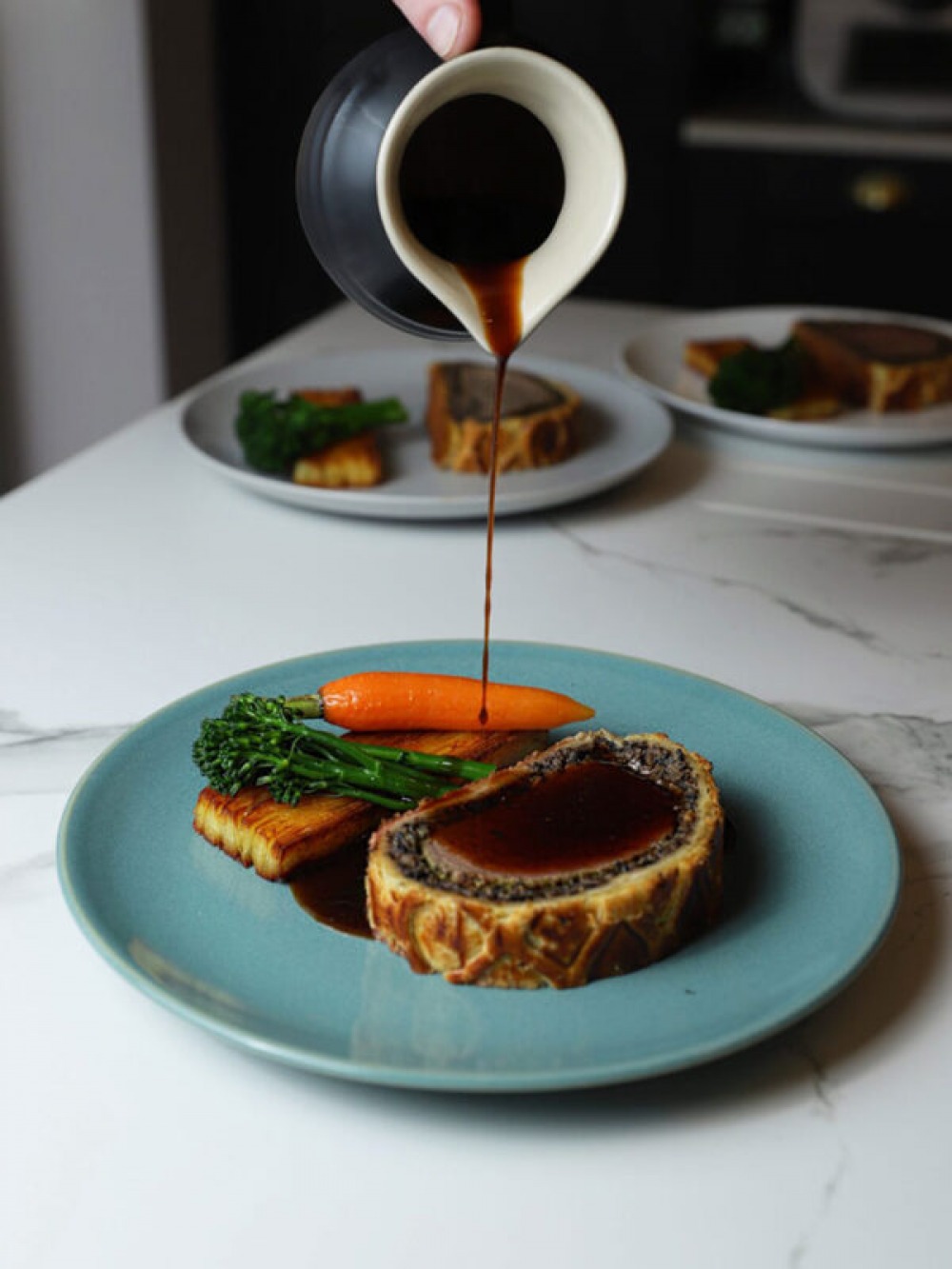 How did you become a chef?
Initially I started as a part-time kitchen porter, then a commis chef position became available at Fairlawns Hôtel in Aldridge. I'm still very good friends with the owner today.
You've headed up Michelin-starred kitchens across the UK, what made you want to launch your luxury dinner-party-in-a-box home dining service?
I wanted to do something different and I saw a gap in the market for dinner party food at home but without the hard work and mess that comes with preparing it yourself. Chief focuses on dishes which can be prepared in advance and delivered to the customer's door ready to just put in the oven with easy-to-follow instructions. As we have all experienced in the last couple of years, going to eat in restaurants isn't always an option, so this is a way of enjoying restaurant-quality food at home.
What have you learnt since starting the home-dining business?
I've learnt how to create dishes that are bulletproof and suitable for being delivered around the country, and ready to go in the oven with minimum effort for the customer.
Why was this the right time to launch Chief By Lawrence Yates?
The pandemic brought the hospitality industry to a standstill and hospitality has been my career my whole life. I will always be passionate about food and when my Beef Wellington got such a good reaction when I first launched it, I knew I wanted to evolve the business and add more products. Lockdown and having to stay at home was the original inspiration, but people will always like entertaining at home for comfort and convenience.
What about the Beef Wellington makes it your signature dish?
It's a classic, and a favourite among my family and friends. It's always been my dinner party 'go-to' and as a chef I've perfected it and sourced the best ingredients I can get my hands on so it's perfect every time.
Do you source the meat locally?
Yes. I use R&J Butchers in Ripon, who I've been using for years. Their signature barrel fillets are second to none.
Are you planning on making more dishes available?
Yes, we have just launched the duo of Yorkshire lamb and the aim is to keep adding products to have a varied selection for people to choose from. I am also currently working on another starter dish!
What can people expect from Chief by Lawrence Yates?
Chief takes all the hard work out of entertaining at home. You can simply order from our selection of starters, mains and desserts on the website and it will be delivered to your door on your chosen date. Our food is freshly prepared and we use quality packaging to ensure it gets to you in perfect condition. Simple yet detailed cooking instructions are provided for the best result every time and when you're finished you would have enjoyed a restaurant quality meal prepared by a professional chef with your friends and family – all of the enjoyment and none of the hassle!
How have British cooking and the restaurant industry changed since you started out?
I've seen the industry go through many changes in my 20-year career. British cooking has come a long way and the modern techniques are more advanced.
If you were to dine out, what restaurant would you be going to?
The Pheasant in Harome is one of my new favourites – I am getting married there at the end of the year.
What are your favourite things to eat?
I enjoy eating food which I'm not trained in cooking myself. I love Japanese, especially sushi.