Christmas Pantry: Where to Shop Locally for the Perfect Festive Feast
Nothing says Christmas like a fabulously festive feast – especially when it's locally-sourced!
From award-winning cheese to artisan Christmas puds, top tipples and fabulously fresh turkeys, here's where to stock up your entire pantry this festive season.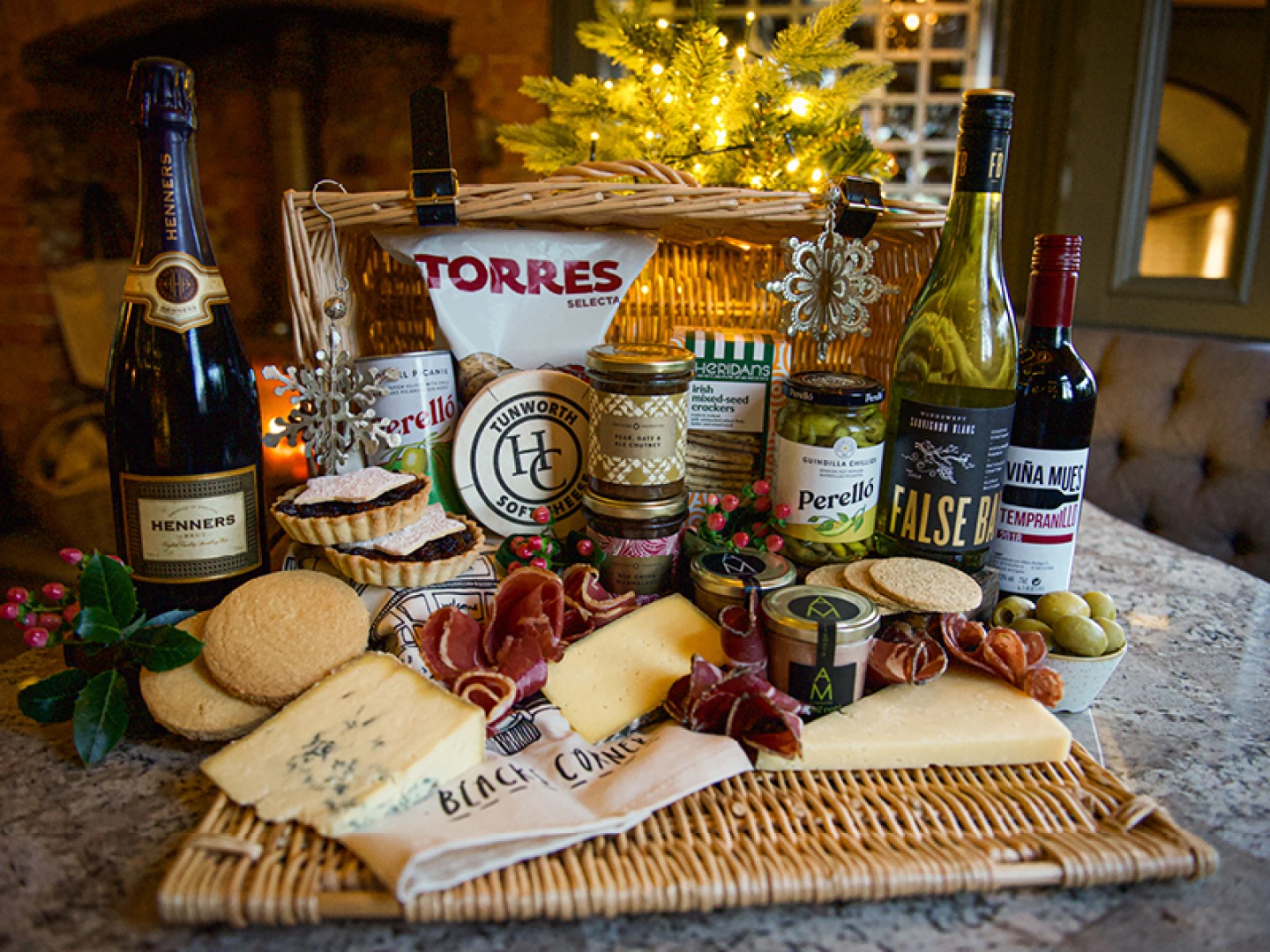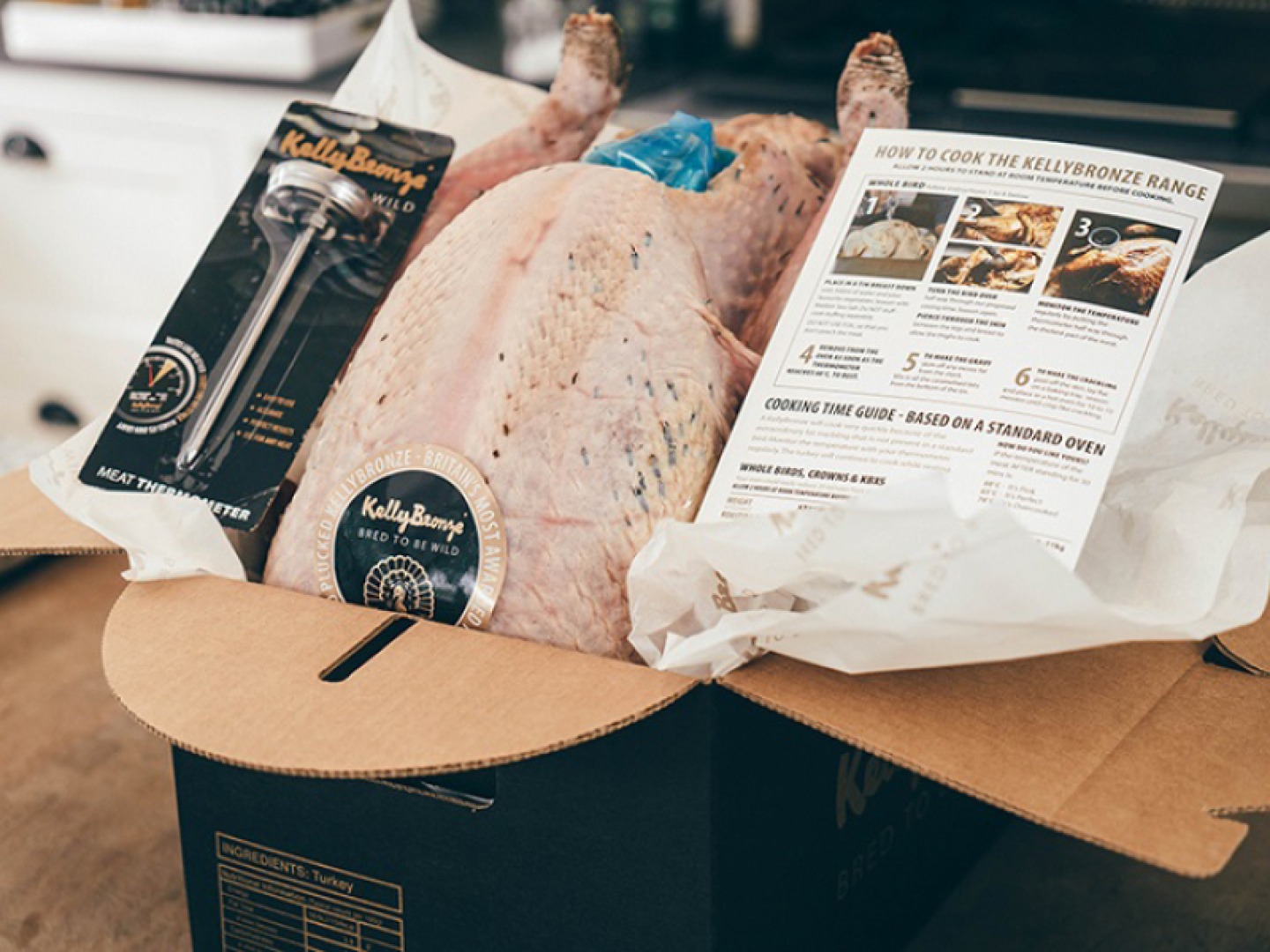 Murton Moor Farm
For proper old-fashioned, free-range, local turkeys visit Murton Moor in County Durham. Proud to rear their own award-winning Kelly Bronze turkeys which are raised outdoors to maturity for full-flavour, and fed on cereal-based feed without additives or antibiotics, you know you'll be tucking into delicious turkey on Christmas Day. Collection points can be found across the North East. Visit drydenfarms.co.uk to order.
Blacks Corner
Browse Blacks Corner's Christmas specials for everything you need for a memorable festive season. Celebrating the spirit of Christmas, alongside the fifth anniversary of their shop in East Boldon, you'll find popular farm-to-fork British farm cheese and charcuterie perfect for the festivities. Lift the lid on their large and small hampers, each of which is carefully hand-packed in Black Corner's signature hand-illustrated boxes and wicker baskets, visit the deli and bakery in East Boldon, or shop the hampers online at blackscorner.co.uk.
Burtree Puddings
With more than 15 years of experience under their belt, it's no surprise that family-run, award-winning Burtree Puddings are a popular choice when looking for delicious homemade desserts. From classic golden syrup to orange marmalade, gluten-free sticky toffee and fluffy ginger pudding topped with real ginger pieces, the desserts here are multi-award winning and all made with locally-sourced ingredients. They also have a great range of Christmas puddings to round off the perfect Christmas dinner. Visit their website to shop the full range.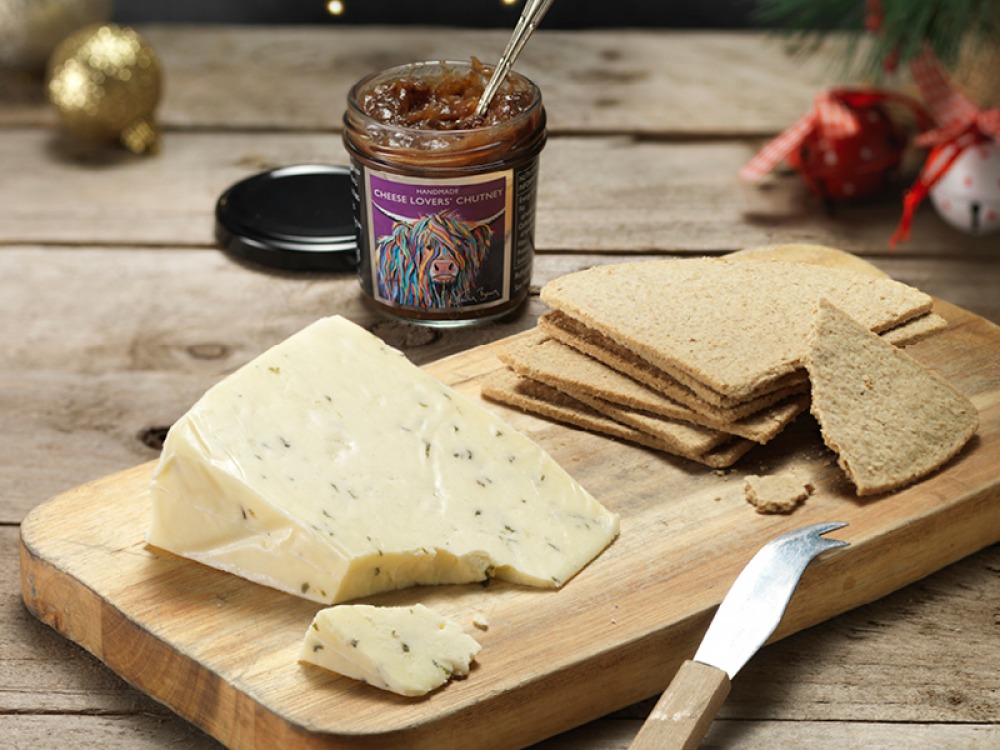 Northumberland Cheese Company
Having been part of the food scene since 1984, when the company was formerly known as the Redesdale Sheep Dairy, the Northumberland Cheese Company is about more than just cheese. The company make a great selection of sheep, goat, and cows' milk cheeses, all of which are vegetarian and pasteurised. On-site you'll find the Cheese Loft Café and Shop where you can enjoy lunch, scones, and sweet treats. Visit northumberlandcheese.co.uk to purchase cheese which can be shipped around the country, as well as to book onto cheese dairy tours. The Cheese Farm, Green Lane, Blagdon NE13 6BZ.
Turnbull's Northumbrian Food
Having built a reputation for producing and supplying fine food and quality meat since 1880, Turnbull's Northumbrian Foods is now run by the fifth and six generation of family custodians, and Turnbull's is proud to be known as one of Britain's Best Butchers. Visit the Food Hall for everything you need for your festive feasts, including tender cuts of meat, fresh fruit and vegetables, deli produce and cupboard staples. Taylor Drive, Alnwick NE66 2DJ. 01665 602186
Rosebud Preserves
Since 1989 Rosebud Preserves have been making the highest quality jams, chutneys, marmalades and pickles. Over the years the team have developed time-honoured skills, developing relationships with suppliers so that the ingredients found in each of their products are the freshest and finest from across Yorkshire. For Christmas, find Rosebuds' delicious Boxing Day Chutney filled with subtly spiced cranberries, Bramley apples and plump raisins in farm shops across the region.
Mainsgill Farm Shop
Located just four miles from Scotch Corner, Mainsgill Farm Shop is the perfect one-stop shop for all your festive pantry needs. From succulent cuts of meat from the award-winning butchers' counter, to homemade pies, baked goods, British and continental cheeses and plenty of chutneys and preserves, you'll be spoilt for choice here. Don't miss their fantastic range of fresh fruit and vegetables (including those all-important Brussel sprouts). Shop online or visit in store. East Layton, Richmond DL11 7PN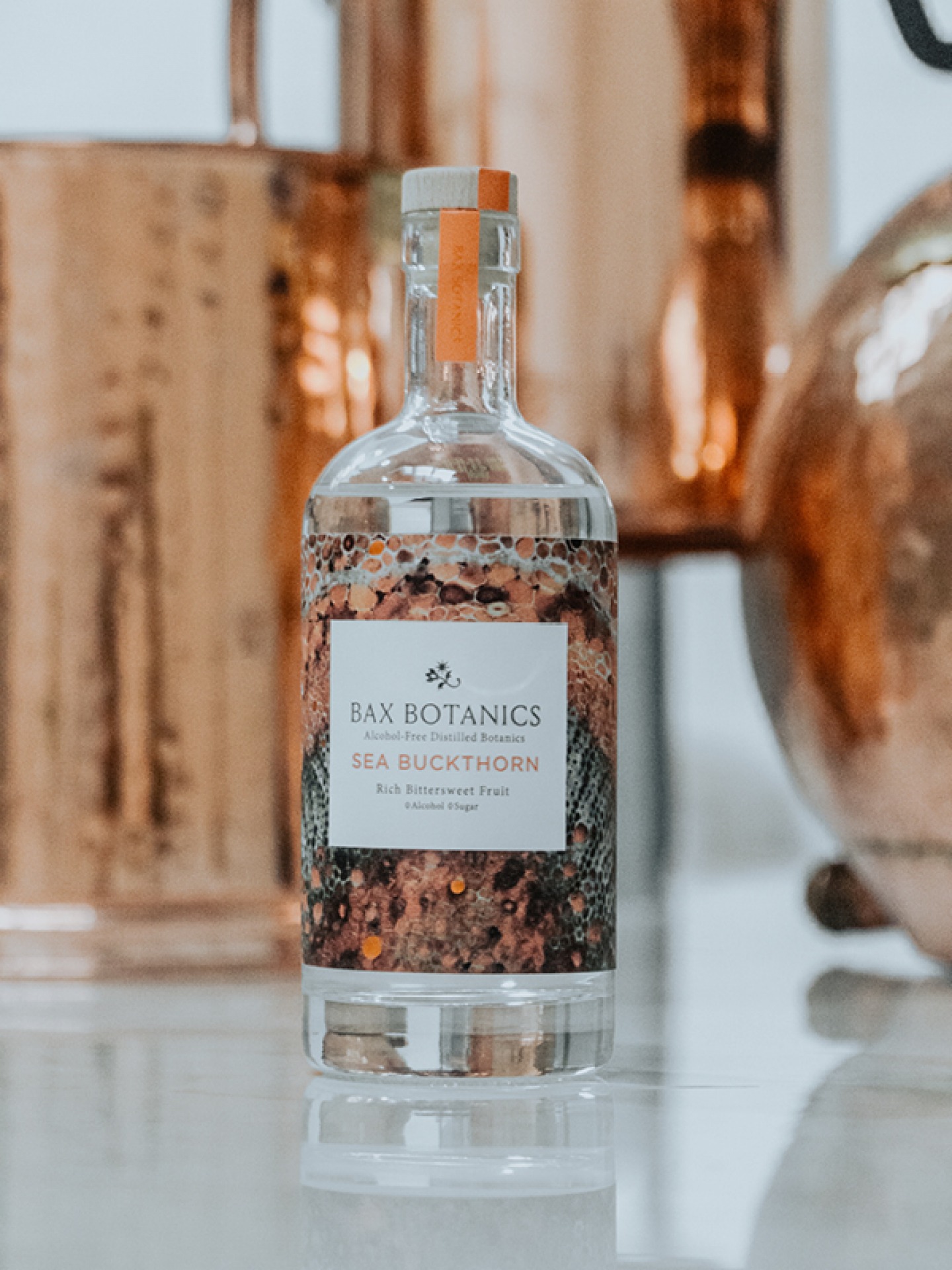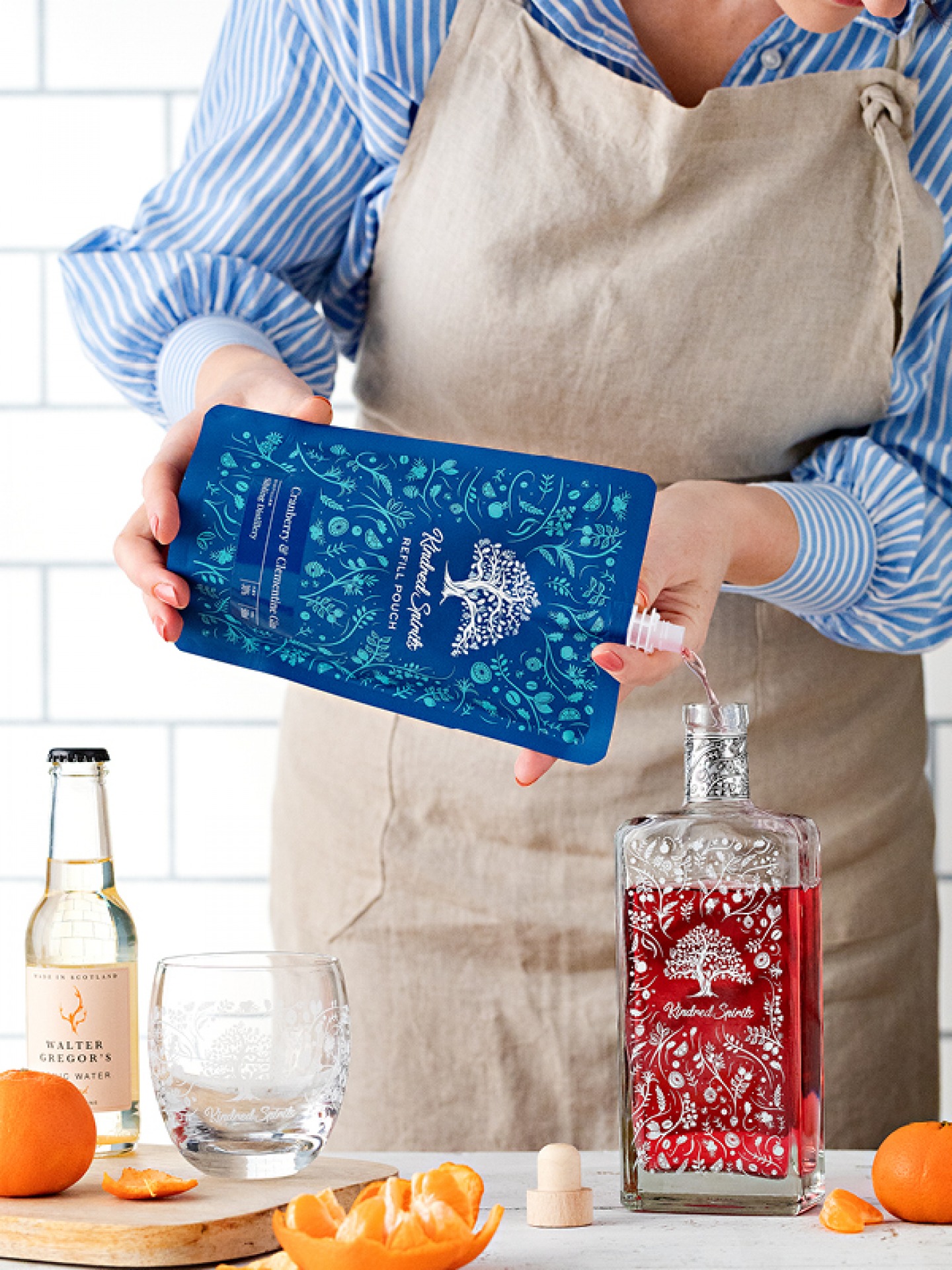 Locio
Locio is an online platform where you can support local producers by buying their products all from one place. You'll find fine craft beers, delicious gins and spirits, as well as delectable coffee on their website. Locio is all about supporting communities, and supporting small independent businesses is at its heart. With a Locio subscription you have the option to access member benefits including discounts, monthly competitions, and give back 20 percent of your subscription fee to a charity of your choice. Visit locio.co.uk for more.
Kindred Spirits
Looking for the perfect tipple to enjoy over Christmas? We've discovered the best local small-batch spirits that you won't find in supermarkets. Kindred Spirits champion those dedicated to producing award-winning gin, rum and whisky, rivalling the quality of well-known brands while also supporting other local businesses and the environment. Featuring Whitby brambles, a touch of sweetness from honeybees at Brindle or fragrant heather from the Moors, Kindred Spirits have something for everyone – plus, their own unique Bottle for Life & Refill Pouches mean you can reuse your bottle for a different spirit to suit every celebration! Visit k-spirits.co.uk to get yours today.
Sawley Kitchen
This family-run Yorkshire bakehouse produces a selection of the finest award-winning produce, specialising in handcrafted delights, bakes and sweet treats, baked in the traditional way using age-old family recipes. With a number of different shortbreads, meringues and biscuits on offer, as well as savoury crackers perfect for your Christmas cheese board, you'll be spoilt for choice. Visit their website to browse the full range of treats.