Discover Pith, the Sustainable Stationary Brand Revolutionising the Paper Industry
Pith is a sustainable stationery company based in Berwick upon Tweed, whose quality products are all responsibly made by the team in the North East
As we discover, their strive for sustainability runs deeper than the pages of their books. We chat to the founders to find out more.
'Pith all started when I was repeatedly frustrated with the current, generic, mass-produced stationery market where brands, even the big ones, weren't manufacturing anything in-house and were using cheap materials. Sustainability was an oversight,' says founder Andrew Hardie. This feeling was shared by Andrew's business partner, Liam Goward, and the pair felt that with their backgrounds in graphic design and book manufacturing they had the knowledge to create a forward-thinking stationery brand. 'We both separately had a dream to dip our toes into stationary, and so it was kind of the perfect combination of what you need to start off,' Liam says.
At the time, the pandemic was at its peak, and although the stationery market is already highly saturated, Andrew and Liam felt that Pith had something totally unique to offer. 'We basically wanted to strip away all the nonsense and get to the core and essence of what quality stationery should be,' says Andrew. 'The pandemic also gave us a a little bit of space and breathing room to delve into the project,' Liam adds. When work started to dry up during lockdown, the pair decided it was a now-or-never moment to launch. As a sustainable stationery brand which looks so closely at the minor details to ensure that no harm is being done to the environment, it has already had a fantastic response from the creative community.
'Sustainability was the fundamental pillar of our plans for constructing Pith and obviously using raw materials can be quite damaging to the earth so everything we do is considered, thought out and analysed in terms of how we approach every element of our business,' Andrew explains. And although the materials they source are FFC certified (meaning for every tree which is felled for paper another tree is planted) the pair wanted to go above and beyond to ensure what they were taking from the earth was being put straight back into it. 'Obviously our main material is paper and we wanted to give something back, and planting trees was just the start of this idea,' Liam explains. 'We also wanted to connect our customers and our community with that process a little bit more, because there are so many positives for animal and plant biodiversity that trees give our planet.'
'We decided to include little meadow seed packets with every one of our orders. Meadowlands are naturally the best biodiversity areas in the whole of the English countryside'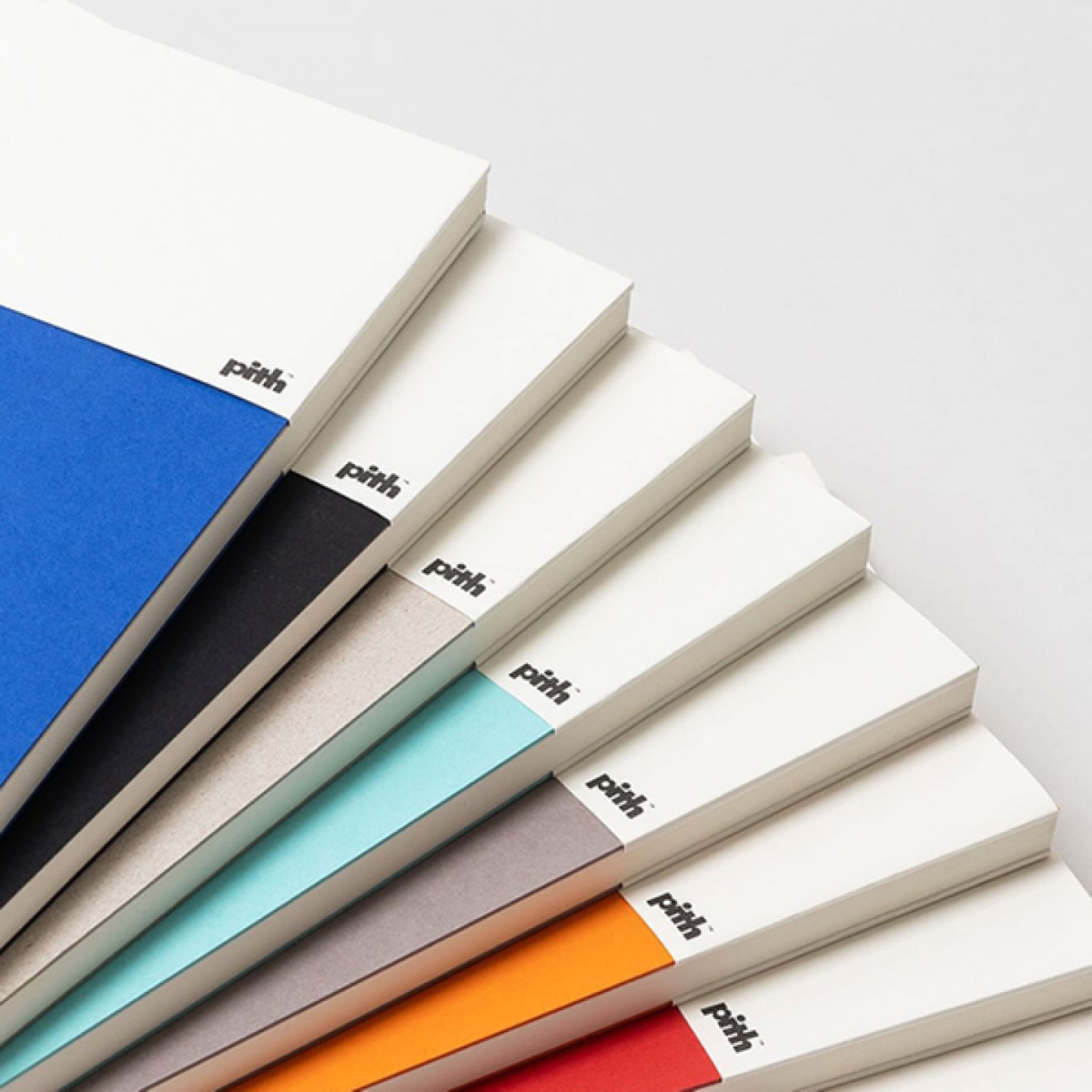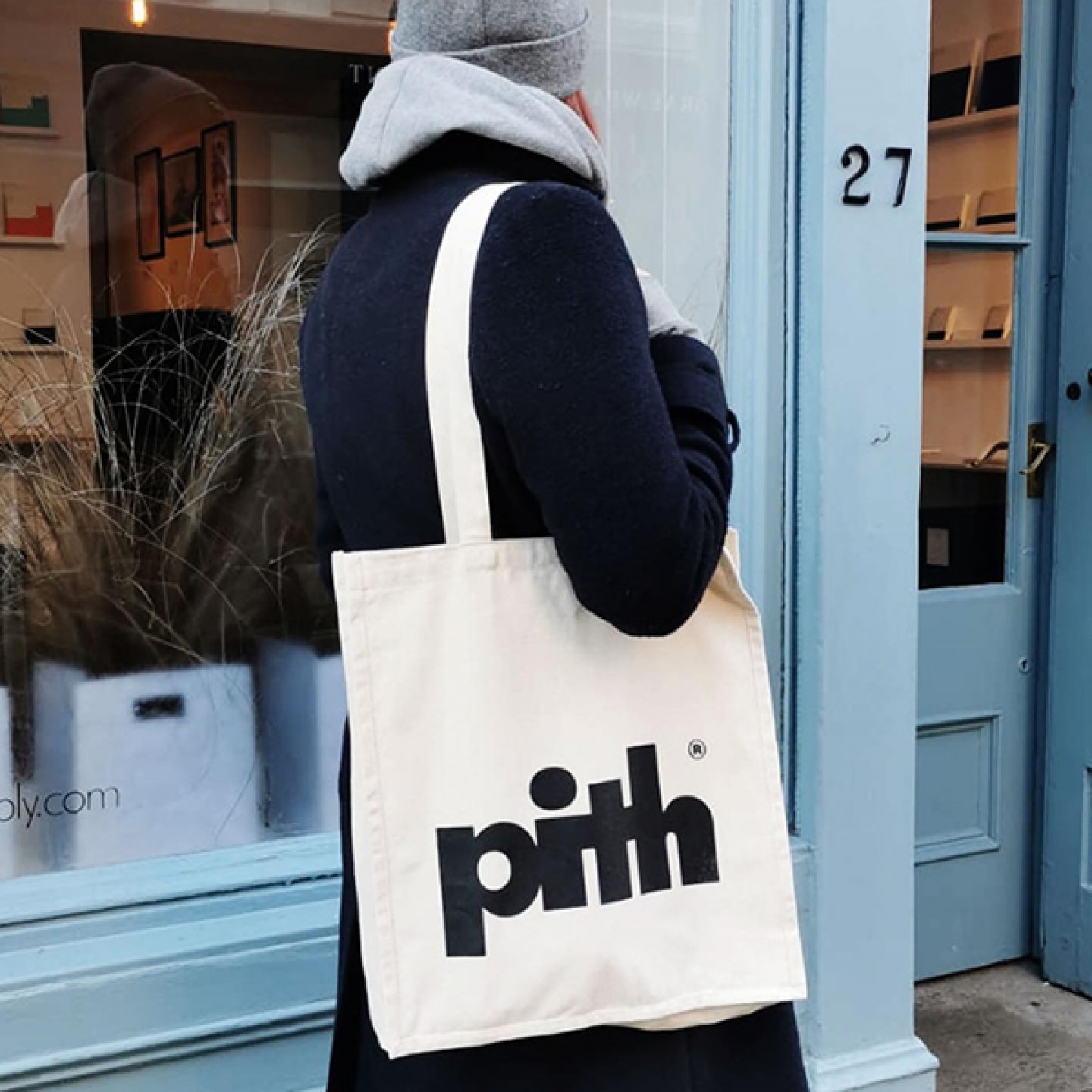 Pith also partnered with another North East-based organisation, Sustainable Global Gardens, who champion the tree planting mission and pair companies like Pith with famers who help fulfil this. Although a lot of companies are getting involved with tree planting, another thing Andrew and Liam wanted to do was to engage their customers further. 'We thought we'd give our customers something to plant themselves – kind of the idea that you plant and we plant,' Andrew says. 'We wanted the concept to be simple and easy but also fun, so we decided to include little meadow seed packets with every one of our orders. Meadowlands are naturally the best biodiversity areas in the whole of the English countryside, so we thought why not give our customers these seeds to plant as a fun way of doing it – in a pot on your desk or at home,' he continues.
Like any other sustainable business, Pith hasn't gone without challenges and struggles. 'From the very beginning we didn't want to start a business or put products out into the world that caused any harm. Sustainability is a huge pillar of why we source the materials the way we do and sustainability has been a big part of our entire journey, but it's also incredibly difficult,' says Liam. 'Anybody will tell you that taking the less harmful approach to making anything is the harder route, and materials are more expensive and often harder to get hold of – or in some cases just don't exist. Our books for example are bound with PVA glue which is the best thing that you can get at the moment, but it's not perfect. There is definitely room for innovation in the industry, and we would really like to champion that as we grow,' he adds.
'We've always said that sustainability shouldn't be thought of as an addition to what you're doing, but rather just try to implement sustainability as an integral part of anything and everything you do – whether that's in business or in your home life,' Andrew says.
The pair suggest that looking carefully and being curious about what you're doing and why you're doing it, will point you in the right direction to becoming more sustainable. 'Yes, it's frightening that things might cost more or take slightly longer when doing it the sustainable way, but ultimately you and your end user will be much happier in the knowledge that you're being more sustainable,' Andrew continues. 'Being sustainable is a challenge,' Liam adds, 'but it's 100 percent a challenge which must be taken on.'