Eight of the Best Coffee Roasters in the North East and Yorkshire For UK Coffee Week
UK Coffee Week is 10th–16th October, and we've rounded up eight of the best local roasters
From award-winning to sustainably-sourced coffee, family-run roasters or a rum-infused blend. Here's our top picks.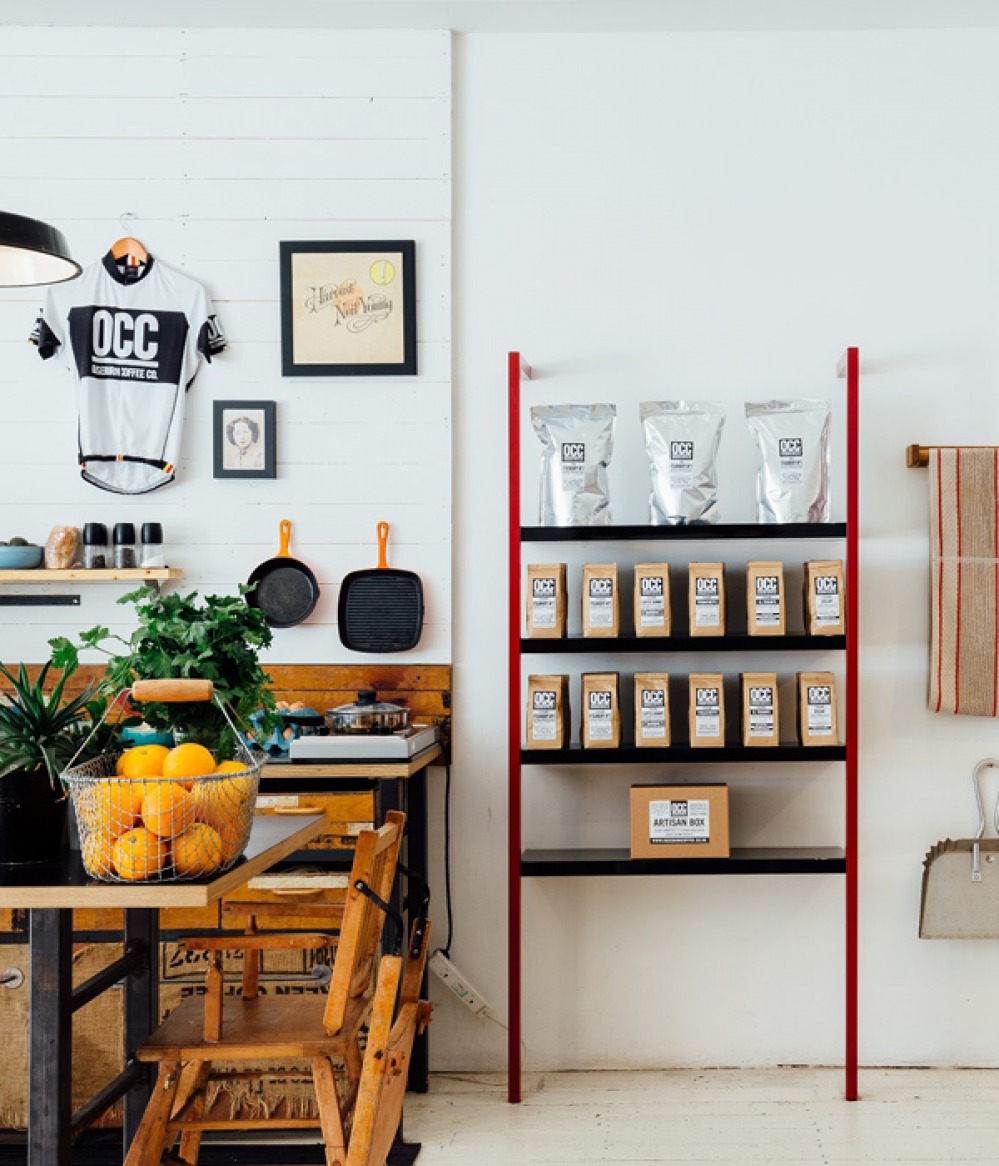 Pilgrims Coffee
This family-run and ethically-minded roastery is located on the Holy Island of Lindisfarne and they're on a mission to bring top-quality and ethically-sourced coffee beans from around the world into the hands of the UK's coffee lovers. Our favourite blend is the Daily Bread medium roast which has a cocoa, toasted almond and raisin taste, and is perfect for your everyday brew. Stockists regionwide.
Ouseburn Coffee Co.
After establishing their trailblazing roastery in Newcastle's Ouseburn valley in 2012, these passionate coffee roasters and baristas are dedicated to offering a highly selective range of speciality coffee, ethically sourced and locally roasted. With coffee shops across the North East (including Jesmond, Fenwick Foodhall and both the Quayside and Tynemouth Markets) you're never too far away from a fresh cup of Ouseburn Coffee Co. coffee.
Durham Coffee
This father and daughter business are a roasting duo with a passion for coffee and a love of the North East. Offering a range of beans from around the world, their aim is to showcase the diversity of flavour within the speciality coffee industry. You can visit their roastery in Sacriston, County Durham for some freshly ground beans and a delicious cup of coffee.
Baristocracy Coffee
From delicious coffee beans to coffee education courses, and freshly made hot cups of coffee, Baristocracy in North Shields have it all. Visit this family-run, speciality coffee roasting business and get advice from the experts. You'll be able to shop everything from coffee cups to coffee beans – our favourite is the the Colombia blend which has tasting notes of pistachio, nougat, caramel and chocolate.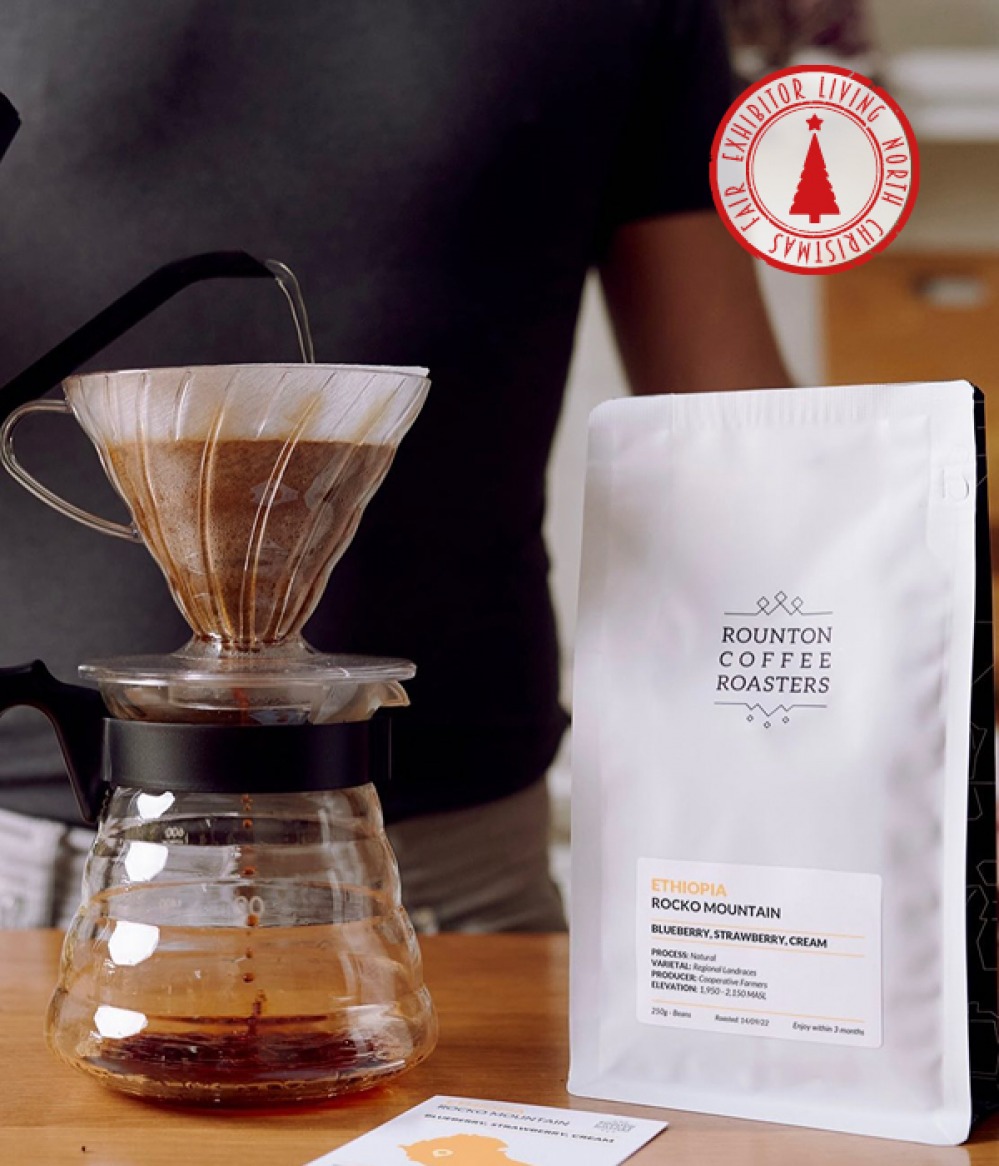 Rounton Coffee Roasters
For sustainably-sourced, award-winning, proper tasting coffee, head to Rounton Coffee Roasters where you'll be able to shop bags of their freshly roasted coffee straight from their old granary roastery in Northallerton. With trusty blends, seasonal single origins, and outstanding decaf coffee, there's something for everyone – our go-to is the Granary Blend which has chocolate, hazelnut and caramel tasting notes and is perfect for your everyday brew. Catch Rounton Coffee Roasters at the Living North Christmas Fair 10th-13th November at York Racecourse.
Kulture Coffee
A Leeds-based roastery inspired by Sydney's spectacular café culture, Kulture Coffee aim to only roast the best coffee beans, and every bag can be personalised with a handwritten message. Shop a selection of carefully picked coffees which reflect a huge diversity of flavour from across the world, or pop into their café on Leeds' Kirkstall Road to sample a cup of the black stuff first hand.
Bean Brothers Coffee
Established in 2012, these specialty coffee roasters create small batch artisan coffee in the heart of Huddersfield. Coffee beans from around the world are profiled by Bean Brothers' head roaster who ensures the roasting process brings out the very best in every bean's potential. For something a little different, try the award-winning Captain's Grog blend which has slowly been infused with Ron Los Valientes – a 23-year-old vintage Mexican rum.
Roost Coffee
This family-run coffee company has been creating small batch coffee using ethically-sourced green beans and eco-friendly roasting technology since 2015. Sustainability is at the heart of the business and they take pride in creating the best possible fresh coffee at an affordable price. Don't just take our word for it, visit the roastery and espresso bar in Malton to sample the coffee yourself.