Everything You'll Want to Do This Weekend
From luxury spas and pop-up bars to one of the UK's most famous running events, our weekend guide has plenty of options for everyone
Here's the best of what to do this weekend across the North East and Yorkshire.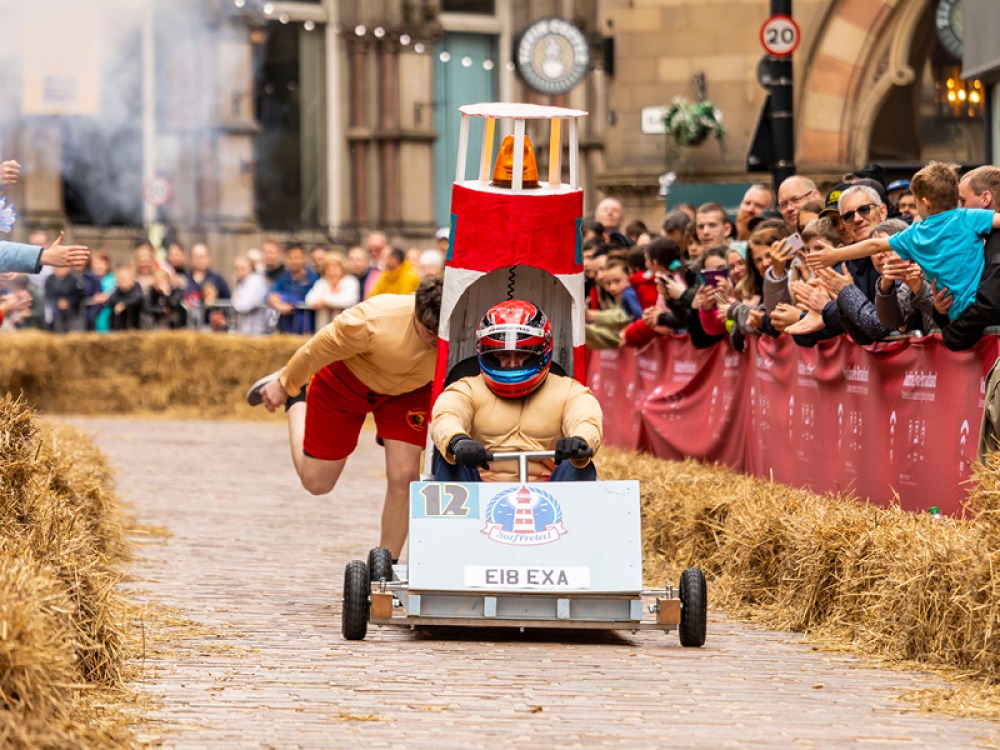 Watch
Sunday's Great North Run is one of the most anticipated races of the year for any budding or professional runner (and not just those from the North East). Completing the half marathon is a great achievement, and we caught up with James Dixon of Lines Behind, the illustrator behind this year's coveted finisher's medal and T-shirt to find out what inspired him. Read all about it here.
See
The Super Soapbox Challenge is coming to Bridlington on 11th September, so if you're looking for day of excitement, laughs and family fun, look no further. Soapbox racing takes the thrill of vehicle sport and the silliness of fancy dress, throws both into a big pot, and pushes the resultant mess down a massive hill as drivers dodge, weave, jump, and race the clock in a handmade cart – the crazier the better. Want to know more? Click here to find out about this crazy sport and read our interview with Andrew Pearson from the Super Soapbox Challenge.
Relax
September is all about self-care and indulging in a little TLC now that the days are getting shorter and the nights are getting longer, and there's nothing like a trip to a spa. Yorkshire is home to some of the best. Whether you want to combine your spa break with some shopping and a touch of culture, or simply want to escape life's hustle and bustle, we've picked out six of the best spas in Yorkshire to help you chill out.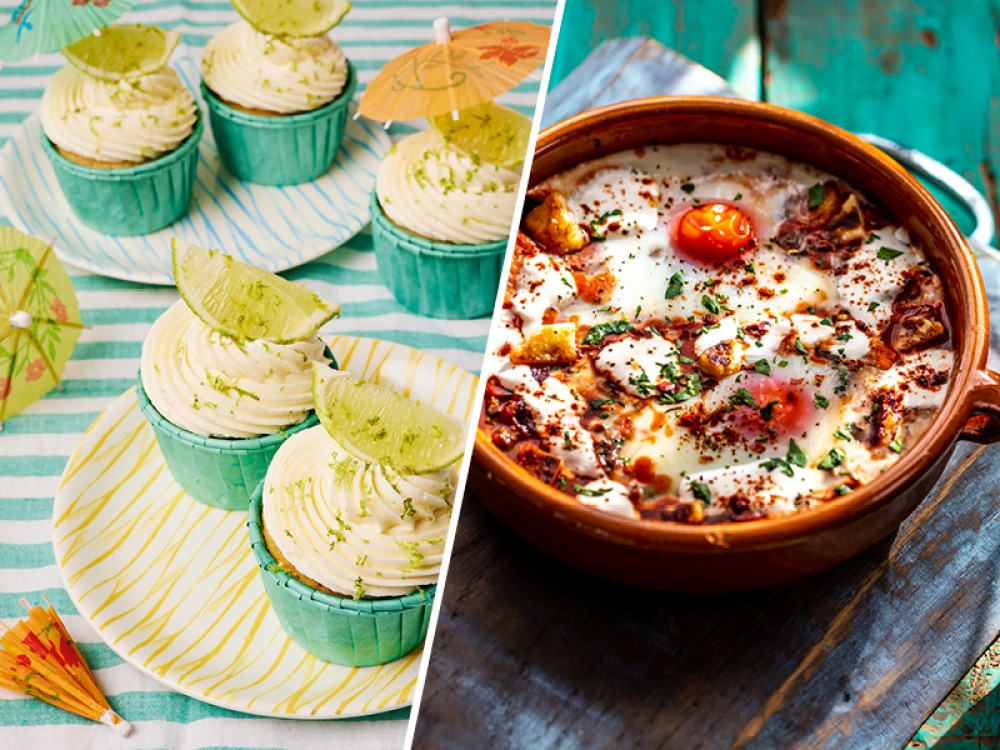 Staying In
Sometimes a weekend spent at home is just what's needed, and if you enjoy baking then look no further than our delicious recipes from Jane's Patisserie's new cookbook Celebrate! Get the recipes here. Brunch more your style? Try these five brilliant recipes, for everything from cheesy croissants to Mexican baked eggs.
Don't Miss
This September, The Botanist Gin has teamed up with Fenwick Newcastle to launch an al fresco cocktail terrace at Roof Thirty Nine. Unwind and celebrate (or commiserate over) the end of summer in style whilst enjoying a host of seasonal and wild The Botanist Gin cocktails. The pop-up is running until 18th September. For more sipping in the September sunshine (finger's crossed) check out our pick of the best rooftop bars here.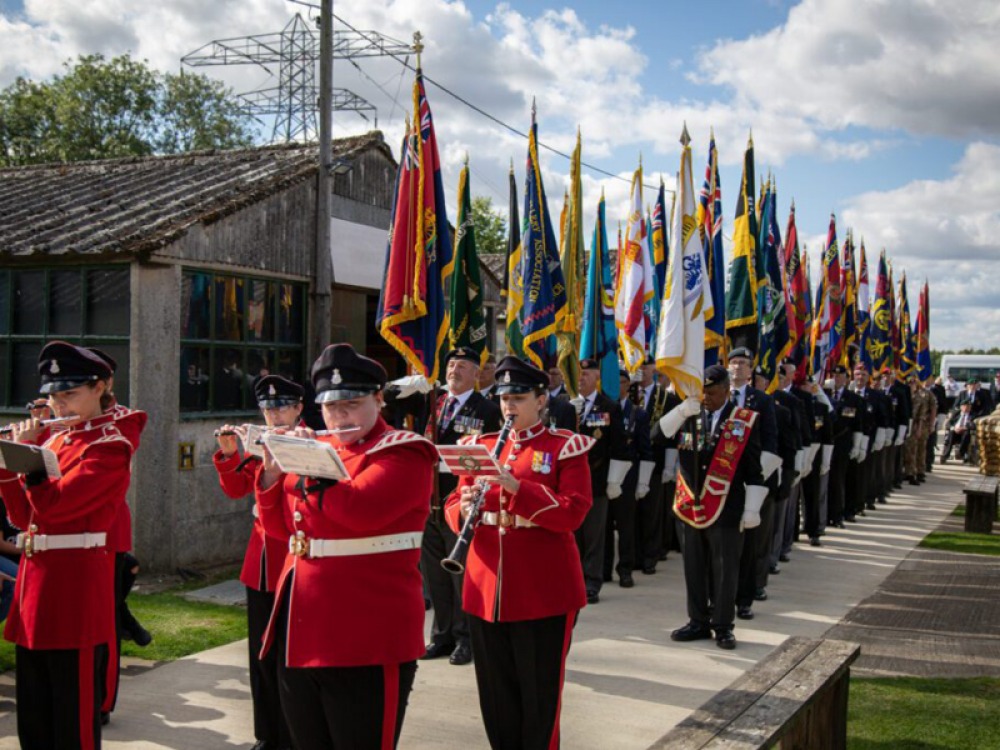 History
Eden Camp's largest event, Eden Camp All Services Parade, is taking place this Sunday in Malton. Veterans from all services and generations will take part in a parade and service led by the Yorkshire Volunteer Band. The event starts at 2pm and following the Remembrance service visitors can talk to veterans about their own experiences of conflict.
Christmas is coming…
Christmas starts with Living North's Christmas Fairs so make sure to get your Early Bird discounted tickets now! Our much-loved Christmas Fairs are set to be better than ever and we'll be bringing a whole heap of festive joy at Newcastle Racecourse from 27th–30th October and York Racecourse from 10th–13th November. We're thrilled to invite you to the biggest and best seasonal shopping events in the North, with stands from artisan designer-makers, local food producers and fashion retailers, as well as homewares, gifts and accessories, and of course special Christmas decorations. Plus, there will be live chef demonstrations from some of the North's leading culinary chefs. Don't miss out – get your Early Bird tickets now!