Five Minutes With: Paul Edis
Paul Edis is one of the UK's leading creative musicians
Following the release of his new album The Still Point Of The Turning World, we get to know more about him.
Tell us a bit about yourself.
I'm a composer, pianist and an educator (and occasional promoter). I'm now based in South London but I grew up in Durham and I studied a Masters and PhD in York.
How did you get into music?
By imitating tunes on a toy piano when I was very young. Apparently, when I was four, I was attempting to play the Eastenders theme tune. I used to imitate the sound of the organ when I was at Mass in church, then started getting lessons. I ended up playing in school, accompanying assemblies on the organ, but it all began with working by ear. Of course I had a very good teacher too, who encouraged me to make things up which played a big part in me becoming an improviser and composer. I learned to play the flute when I was around 10 then began learning more about chords and harmony. That's when I went off to university. I actually went initially to study film composition and when I was in York I was focussing on classical composition but all the while I was being pulled into the world of jazz. That's where I am today.
How would you describe your music style now?
It's always difficult to describe your own style but it's rooted in jazz traditions. I do like the sound of swinging music but I also love the music of Maurice Ravel and European classics. As I've grown older, my style has become a mis-match of things but melody always comes first because you can really say a lot with a good tune.
Can you talk me through some of your career highlights?
I've performed on BBC Radio 3 more than once which was very intimidating the first time… well, every time actually. I've performed various gigs at The Sage over the years which now feels like a second home because I've worked their for several years too. But when I was at the University of York, I wrote a piece for orchestra which was performed by the university's chamber orchestra. It was such a great moment to hear that music come to life. As well as the prestigious highlights, it's those moments that always feel amazing.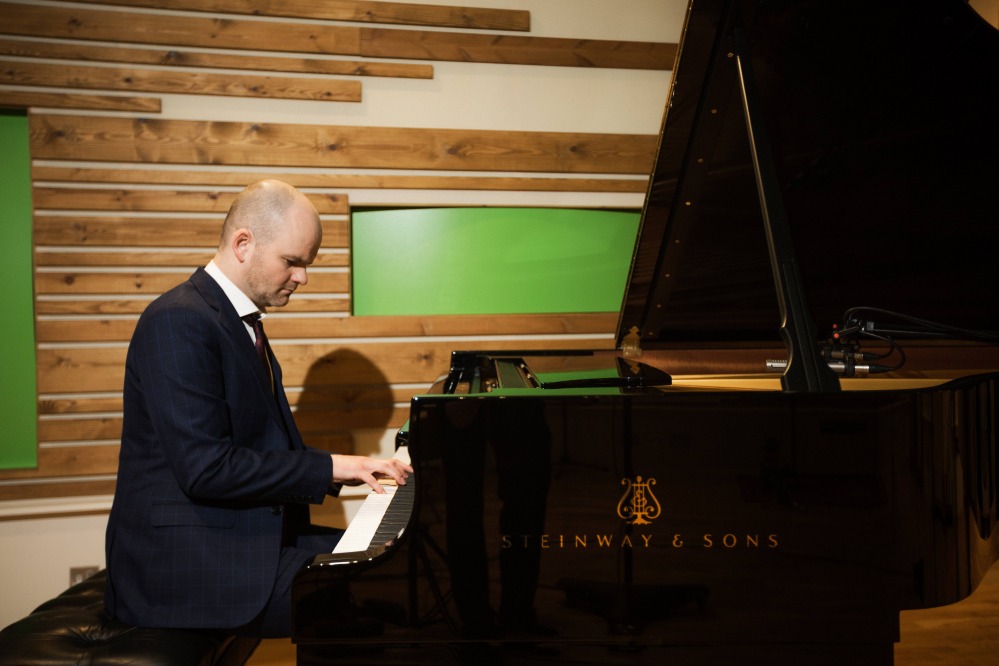 What do you love most about the North East and Yorkshire?
You're so close to real nature; the countryside is never far away. The people too. It's not as simple as a north/south divide but there is a different feeling you get performing in the North. There's a really warm (and sometimes brutally honest) response which is what I'm used to. That's really special.
Could you highlight any of your favourite Northern venues?
The Sage, definitely. The Lit & Phil. The Globe in Newcastle, where I performed recently. The Gala Theatre in Durham – they host a wonderful jazz festival sometimes. There are so many little venues I love too: The Travellers Rest in Cockerton; it's just at the top of the pub but it's been running jazz gigs for years and it's run by a really nice group of people. That's the same with Blaydon Jazz Club. In York, there's The National Centre for Early Music and Micklegate Social. Grassroots venues are so important to artists to get a chance to play in front of audiences and find their niche.
You've recently released your new album, The Still Point Of The Turning World. What can you tell us about it? Where did your inspiration come from?
It was recorded in February. As an instrumental album, it's an expression of how I've experienced the last 18 months. Part of the reason for recording a solo album was because I spent so much time in lockdown playing solo piano. I was running regular weekly livestream concerts on YouTube too. During that whole period, I discovered plenty of new music pieces, and started writing plenty too. That's why I think the album has a melancholic quality in parts, but also lots of joy. What we've been through has made us really reflect on serious emotions.
Favourite lyric of yours?
'We all long for heaven in the end'.
Favourite lyric from someone else?
'I've mortgaged all my castles in the air,' – Everything Happens To Me by Matt Dennis and Tom Adair.
Hopes for the future?
I want my music to be heard by more people and I want to continue performing and write more music. I hope for more opportunities to play and tour.
Listen to The Still Point Of The Turning World now, and find out more about Paul's work at pauledis.co.uk.