In honour of Valentine's Day we talk to four couples whose shared love of food has turned their romantic relationship into a successful working one too
With a passion for each other, and great grub, we take a look at four couples who are proof that mixing business and pleasure isn't always a bad thing.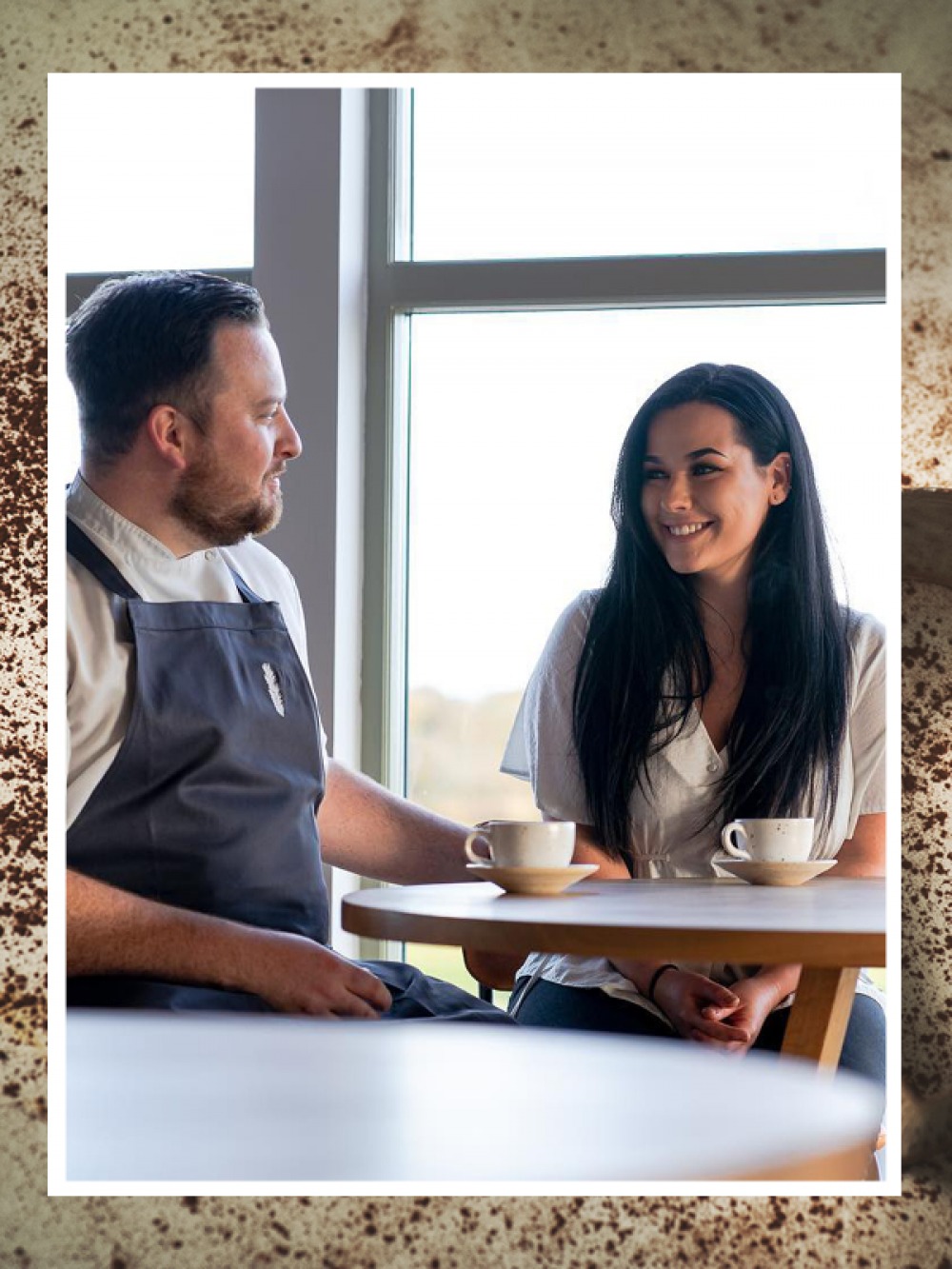 Pine
Vallum Farm, Military Road, East Wallhouses
restaurantpine.co.uk
For Cal Byerly and Siân Buchan it was a lifelong dream to open their own restaurant and last year they did just that. Pine is already a successful dining destination, with an open plan restaurant/kitchen with big windows, allowing for beautiful views of the Northumberland countryside.
With a unique afternoon tea, and a generous 16-19 course tasting menu, the ethos behind Pine is to make the most of what is available from the surrounding countryside, and what they grow themselves in the neighbouring kitchen garden. Cal explains that Pine's dishes are created by working with the seasons: 'If you think an apple is in season now, then start with that flavour and think about what marries with it. It's seeing what's available within nature and taking inspiration from there.'
At Pine it's all about being a little bit more responsible and sustainable with Cal describing is as 'very much farm-to-fork.' As well as home-grown produce such as anise hyssop or foraged herbs and mushrooms, local suppliers include sourcing eggs from Matfen, flour from Gilchesters and fish from up and down the North East coast.
However their love for food, and each other, started long before their newest venture. 'I've worked in kitchens since the age of 15, that's 15 years now. My first ever job was actually opposite Restaurant Pine, at the Robin Hood Inn,' says Cal. His career escalated quickly, working as Head Pastry Chef in some of the region's best hotels and restaurants. Meanwhile, Siân worked in hospitality for over 13 years before returning to the North East. It was her role as restaurant manager at Jesmond Dene House, where Cal was a chef, that the stars aligned and the couple first met.
The duo say because they had already worked together they knew it would work really well. It's a good job they do enjoy each other's company because nowadays with Pine they're never apart, and finger's crossed all their hard work might well be rewarded with their own Michelin star soon.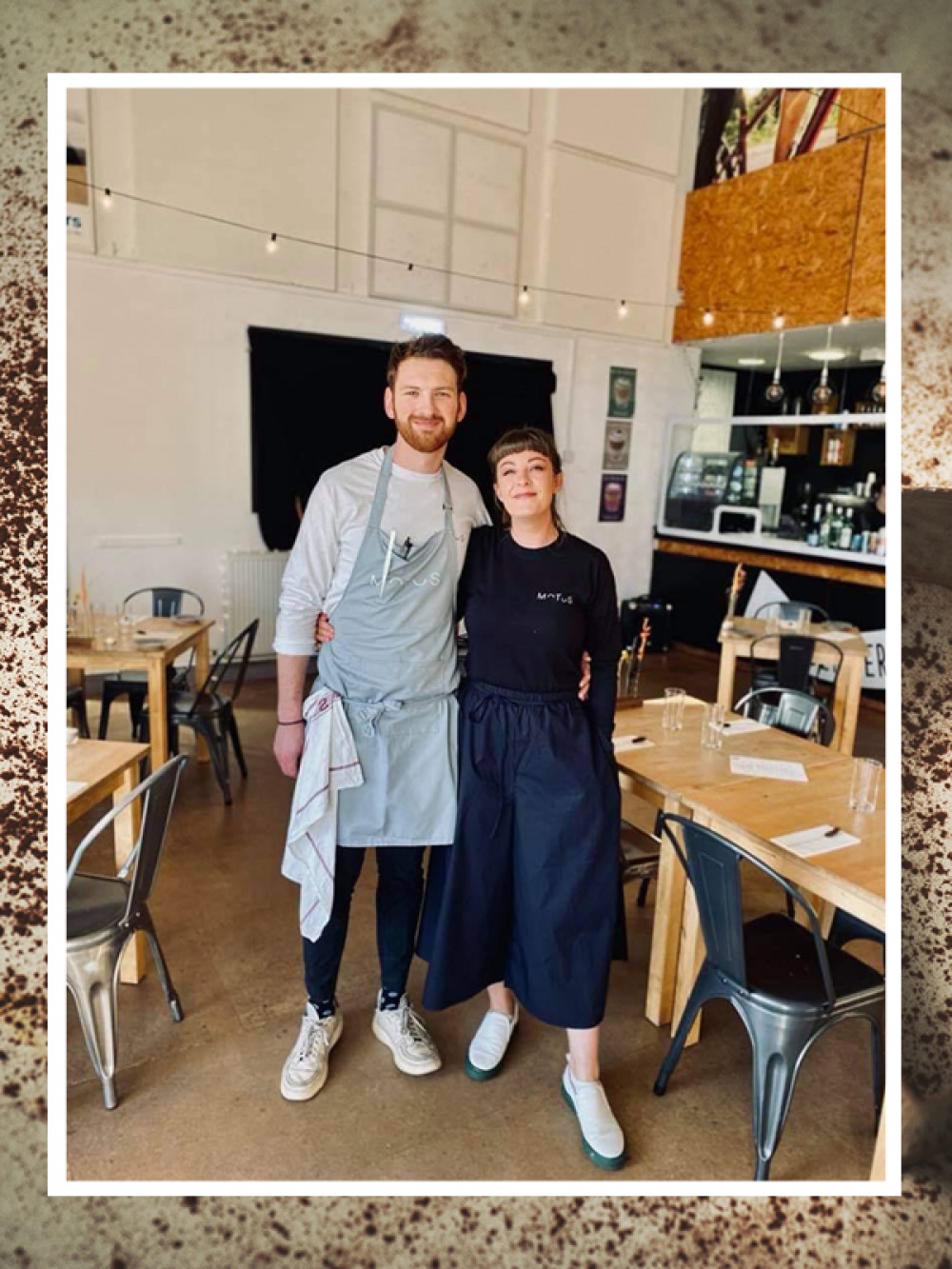 Motus Dining
The Cycle Hub, Ouseburn
Instagram @motusdining
Scott John-Hodgson and Rachel Lenham were both raised on Teesside, and met when they were just 16 years old. By their early twenties the couple decided to do a gap year together, and Rachel explains that 'it was during our time in Wellington, New Zealand that Scott ended up in a fine-dining seafood restaurant and fell in love with cooking.'
On returning to the UK Scott and Rachel both felt they wanted to push themselves out of their comfort zone and began applying to every Michelin-starred restaurant they could. 'We both knew we had skills that needed polishing and thought being in a Michelin star environment was the best place for it,' says Rachel.
Fast forward to today and the high school sweethearts have just opened their very own pop-up dining experience back in the North East where it all began. Based in Newcastle, Motus Dining offers a chilled and accessible seasonal tasting menu experience.
Aiming to introduce diners to their first steps to becoming foodies, the couple say they 'wanted to offer the best service and atmosphere for people to enjoy amazing food, and for them to understand that it doesn't have to be formal and stuffy, or cost a small fortune.'
The accessible aspect is not only seen in the prices but also in the lay out of the menu and descriptions. Dishes on offer include 'Cheese-n-onion' with parmesan, shallot, chive and spring onion, 'Squashed inna Pot' consisting of butternut squash, maple bacon jam, ras el honout and yoghurt, and 'Bred-with-Butta'; soda bread, kefir cultured butter and nori.
The couple want their diners to enjoy an experience, as well as just tasting great food, and the best way to understand this is them saying: 'We want guests to feel like they have come to their home for the evening.'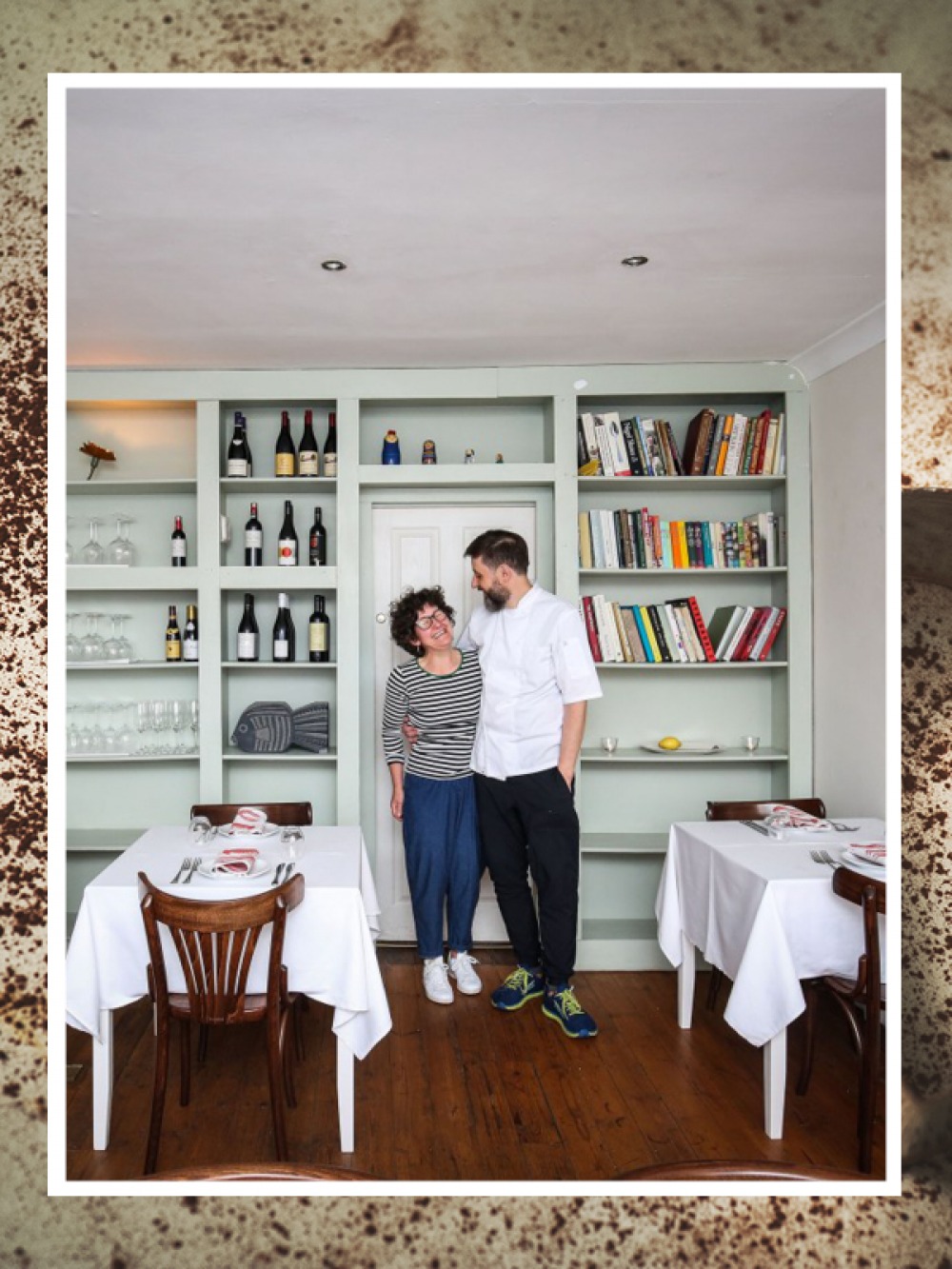 Restaurant Number 20
Rosedale Lane, Port Mulgrave, Saltburn-by-the-Sea
restaurantnumber20.com
Chef Jason Davies learned his trade at The Ivy in London and the Lansdowne, a gastropub in Primrose Hill. It was his wife Sue, from Staithes, who was the driving force behind their return to Yorkshire in 2004 to start up on their own on this wonderful stretch of Yorkshire coastline.
Most people know John and Sue from the Fox and Hounds at Goldsborough. For twelve years it was their much-admired restaurant on top of a wind blown cliff, where Jason cooked superb food, simply and elegantly and Sue ran front of house.
Then in 2018 they quit, moving on to salaried jobs with less work and less pressure… or so they thought. The husband and wife duo soon found that nothing could replace the freedom and adrenaline of running their own business and before long they pitched up in Port Mulgrave, a little place between Whitby and Staithes, in what was originally the village pub – The Ship Inn.
Now transformed into Restaurant Number 20, the eatery has a smart open kitchen, a state-of-the-art Josper charcoal grill, a dozen tables and a fabulous menu of three starters, three mains and four desserts, with ingredients taking primacy and an undeniable seafood bias.
Their offering includes dishes such as seared king scallops, barlotti beans, wild rocket and red chilli, sterling white halibut fillet with braised porcini potato, Swiss chard, gremolata and lemon oil, and chocolate truffle cake topped with espresso mascarpone cream, as well as dry aged fillet steak cooked on the Josper before being served with grilled polenta, charred tronchuda cabbage and horseradish cream.
With only a small social media presence and a basic website, they do make you work hard for your booking but trust us, it's worth it.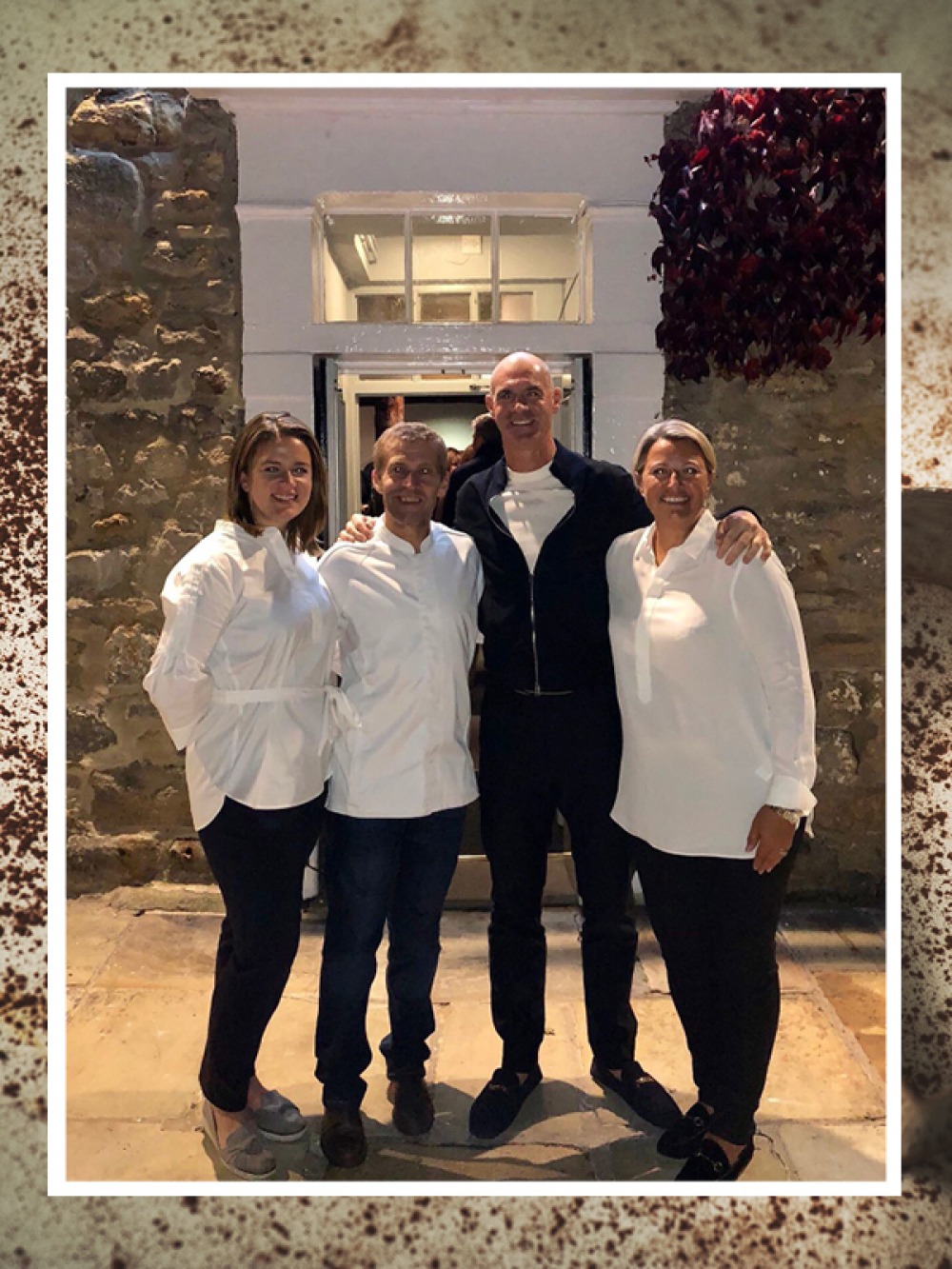 The Angel
Hetton, Skipton
angelhetton.co.uk
Michael Wignall gained two Michelin stars during his time at The Latymer at Pennyhill Park Hotel in Surrey, but not only that, it's also where he met and married Johanna, who was also working at the hotel at the time. One day Johanna called Michael to tell him off for something and, as they say, the rest is history.
Johanna is half Welsh and half German, while Michael is Preston-born. He never really planned to be a chef, in fact he had a promising career as a professional BMX rider, however when his parents encouraged him to go to catering college and get a proper job, his career took off.
Since 2018 the married couple have been back in Yorkshire doing what they do best, with Michael as chef and Johanna manager at The Angel in Hetton, a 15th century inn where they have earned themselves a Michelin Star.
With a style that's casual and contemporary, The Angel is all about great food and great hospitality, aiming to give people a relaxed dining experience. Michael's ever-evolving style creates unique dishes full of flavour, underpinned by a contemporary, less form approach to fine cuisine and, sharing his vision, Johanna reiterates this front of house with the serving team explaining every dish as it's served.
Their extensive menus are carefully and skilfully prepared by Michael and his team each day, using the freshest, seasonal ingredients. Describing his food as: 'modern, technical and meaningful' each element brings flavour or texture, enticing diners to experience new combinations and ingredients.
The a la carte menu boasts a selection of the best produce including local hare loin, Scottish scallops and Yorkshire venison, while the lunch, dinner and vegetarian tasting menus offers a selection from snacks, char, allium, beef, artichoke, pork, celeriac, cod, squash, duck, a savoury, tea and a yeast.
With 4 Rosettes and a Michelin star, the Wignalls prove working with a loved one can be the key to success.