Get to know Clockface Beauty
As we focus more and more on what's going into our skincare, we discuss the benefits of natural, organic, cruelty-free skincare with Yorkshire-based Clockface Beauty
Mother-and-daughter team Karen Horsley and Sarah Thomas launched Clockface Beauty in 2018, and their award-winning organic, natural and vegan products treat a whole range of skin concerns including acne, eczema, psoriasis,wrinkles and oily skin.
Karen is a specialist scientist with more than 30 years of experience, so she understands the benefits of using natural ingredients. Sarah is a chartered accountant, but she got into skincare thanks to her mum. When Sarah was pregnant with her eldest son she started to experience problemswith her skin, and that's when Karen's skills really came in handy. 'My skin was hormonal, angry, and awful, and it really affected my confidence,' Sarah tells us. 'Mum, who had been making natural skincare for her own use, mademe what is actually now our Signature Collection Facial Serum and it was amazing. It completely cleared my skin and I thought "why doesn't everyone have access to this and why doesn't everyone know about it?" So we decided to set up Clockface Beauty: 100 percent natural, organic, vegan and waterless skincare, and we launched on 1st October 2018.'
The key thing for Sarah was to allow people to feel the confidence she felt after using the products. So, they focused on skincare that was transformative. 'I also wanted it to be skincare that didn't take up to 15 steps, so it was really a capsule range of products that you could use quite quickly but in a luxurious manner, and the most important thing was that it worked,' she explains.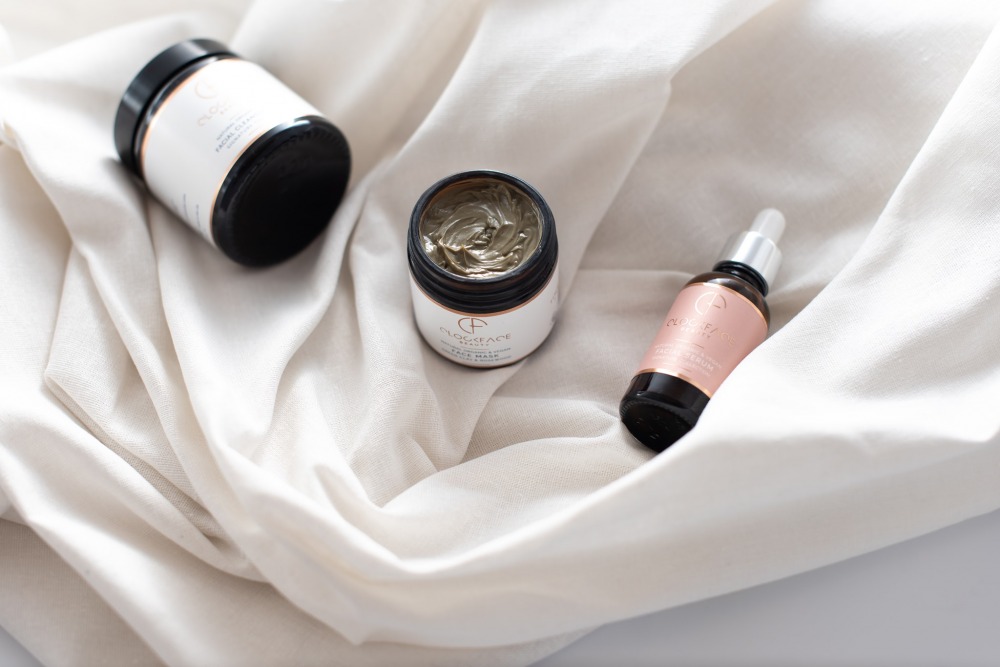 All Clockface products are waterless, which means a more concentrated product, and their range of serums,cleansing balms, masks, body oils and scrubs have been carefully-formulated from natural ingredients such as vetiver, rosewood, geranium, frankincense and patchouli. 'Normally, if you look at the ingredients on off-the-shelf skincare, between 70 and 80 percent is water. We didn't want to put water in ours because it's essentially a filler,'Sarah explains. 'It doesn't really do anything to the skin. We wanted to take that out and use that 80 percent for ingredients that actually work.'
'The ethical side was important to us too,' she continues. 'Why have skincare that's tested on animals, or harmed animals? That didn't make any sense to us at all, so we wanted our products to be vegan and cruelty free. A lot of skincare out there is natural, but not necessarily organic. Being organic means you're using no artificial chemicals or fragrances. We wanted the ingredients to be the best quality we could find with no synthetics.'
The popularity of vegan skincare continues to grow, and many more of us have begun to take an interest in what our regular skincare products include. Sarah suggests this interest has grown substantially during lockdown. 'Ithink people have looked for things that they can do to make themselves feel better and that are more natural and less synthetic,' she says. 'There's definitely been more of a shift towards products that are about wellbeing as well as just something to take your makeup off. I don't see that changing because people are becoming more and more aware (and wanting to learn more) about what's going into their skin. When people decide to make the switch for the month for Veganuary, it's much more of a holistic lifestyle change – not just food. Whether that be the clothes they buy, or the skincare they use. Actually, some people who aren't 100 percent vegan still prefer to have a vegan skincare regime.'
While this is a female-led beauty business, Clockface don't buy into the idea that skincare is a female-only regime, because why shouldn't men care about the way they look and feel too? That's why they have developed a dedicated range of products for men. 'We know that men's skincare has grown in popularity, which is really positive to see,' Sarah reflects. 'It's not just one particular age or demographic.That's one of the reasons why we ran with a men's range because I felt they were being under-represented. I thought about my own husband and my male friends, and none of them cared any less about having nice skin than us girls. I think sometimes the routines can be too complicated in a sense that some men don't necessarily want to do 10 stepsevery night, so it was about launching a capsule range that was easy and appealing.'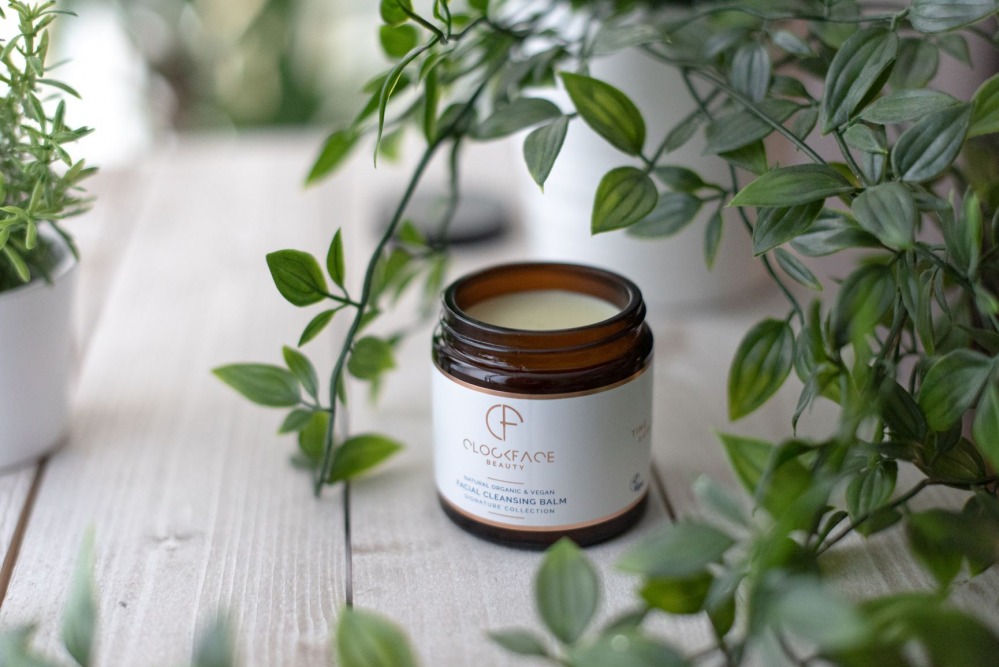 The brand has continued to grow and attract attentionfrom across the country, so it's no surprise that they were missed when they paused the business during the first lockdown, while Sarah's son was shielding, 'We had 12 weeks with no income which was really scary because we're still a young business, but in a way it was amazing because we had so much support when we didcome back,' Sarah says. 'The sales have been incredible over the past 12 months and we've grown substantially. I think once you find something you love to use, people become wedded to it, and when we were in that pausedperiod there were people waiting to order more.'
Despite UK-wide popularity, the duo's love for Yorkshire remains just as strong. 'We have the most beautiful surroundings,' Sarah says. 'I live just outside York surrounded by fields, and what greater inspiration for natural skincare than the beautiful Yorkshire countryside? The community here has been amazing too. I only have lovely things to say about the fact that we are based in Yorkshire.'
For that reason, it was just as important to keep their product design and manufacturing as local as possible. 'Mum and I create all the formulas from scratch,' Sarah tells us. 'We started by manufacturing in-house but we quickly realised that wasn't working so we switched to our manufacturer in Wetherby, just down the road, which means Mum can still oversee quality control and work very closely with them. We're so passionate about being a Yorkshire business that we just wanted to keep everything local.'