We caught up with Sara Carney, a Northumbria University fashion graduate whose work ended up on the side of an Oxford Street building.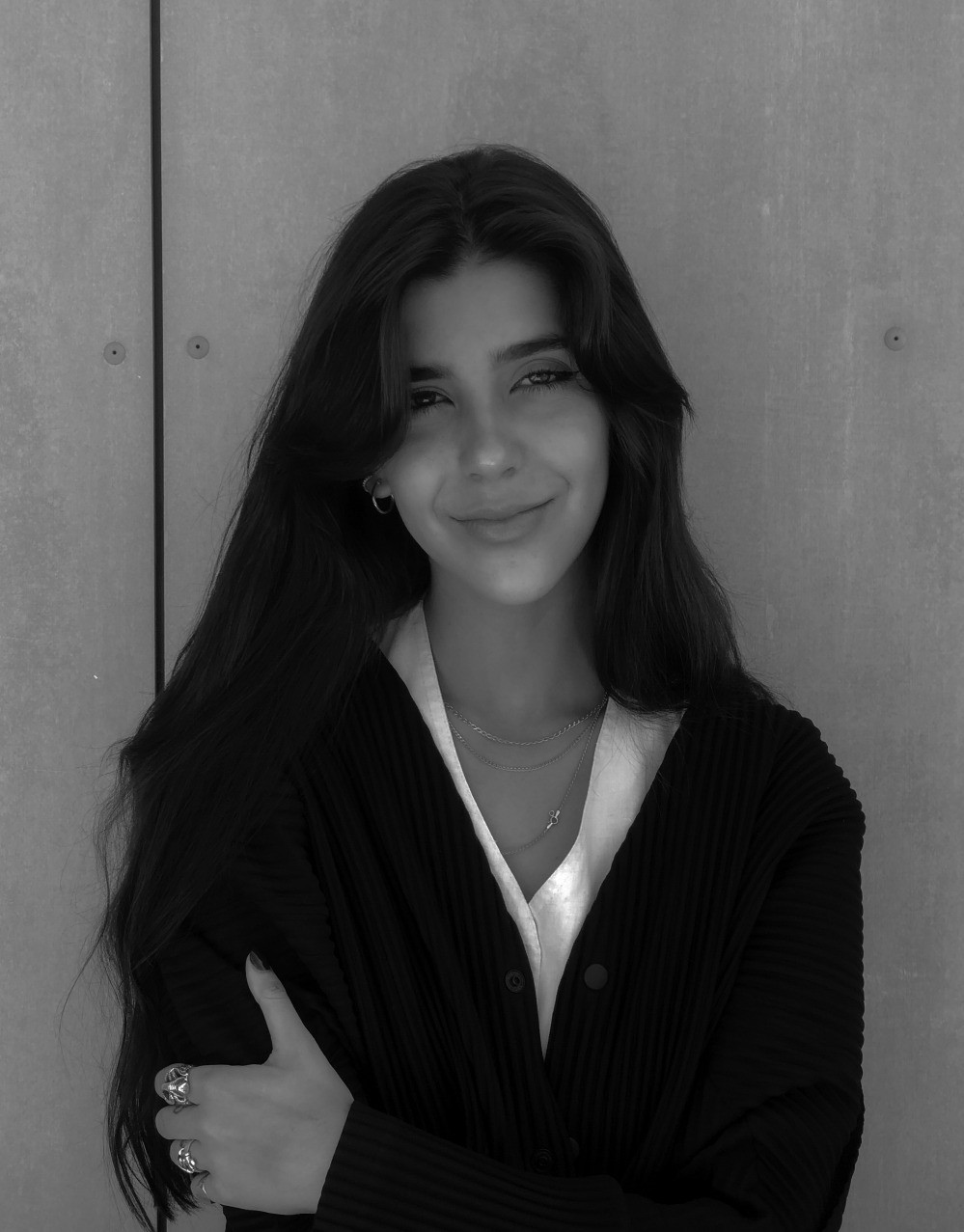 Tell me a bit about yourself.
I was born and raised in the North West of England but have had a mixed European upbringing in a bilingual household. My mum is Portuguese but grew up in France, which I believe has impacted the development of my own personal style and has consequently had an impact on the way I design. It has also played into my desire to live and work in different countries, with a thirst to experience as many cultures as I can.
How long have you been interested in fashion?
I feel so cliché answering this question with a 'for as long as I can remember' kind of answer, but it is true. According to my mum and dad I've known from about the age of three or four that I wanted to be a fashion designer. I still have sketches and 'collections' I had mapped out dating back to 2003.
Tell me a bit about your collections.
En Profondeur is an independent avant-garde brand working to redefine the meaning of 'luxury'. It believes in the careful curation of a timeless, trendless, wardrobe filled with well-made, one-off pieces. Its moody, rebellious nature works to almost mirror its intention to rebel and break industry rules, challenging issues surrounding transparency (or lack thereof) and production waste, striving for non-conformity within the luxury sector. This collection was really driven by both my adoration of the imperfect and my experience studying fashion over the last four years. I realised that I had developed an appreciation but a disregard for faithfully following traditional patterns and orthodox pattern cutting methods and I wanted my final year, and the work I completed for it, to feel authentically me. The collection explores unconventional and alternative ways of deconstructing, constructing and reconstructing garments. It is a completely upcycled and/or recycled collection, furthermore, exploring the use of zero waste pattern cutting methods.
You say you tend to work predominantly in black – why is that?
There are two main reasons why I like to work in black, specifically regarding my own brand. The first is an obvious one and it's that, aesthetically, that's what I like and how I like to work. All of my sketches are colourless and it's therefore how I visualise my final designs and garments to be. I've also definitely been influenced, growing up, by dark label designers such as Yohji Yamamoto and Rick Owens and simply put, it's how I like to dress myself. The second is that I think colour and pattern can sometimes distract and detract from the quality and construction of a garment and to me, these are the most important factors of what I do and therefore what I want people's attention to be immediately drawn to. I also think to promote truly cyclical, seasonless and slow fashion, I found it was perhaps hypocritical to have collections driven by trended and/or seasoned colour palettes. So, although I was predisposed to black as a colour anyway, it seemed to be the most appropriate, practical choice for my work.
You also won W1 Curates competition with your work on Oxford Street and were featured in the GFW Slow Catwalk.
Firstly, the W1 Curates competition was surreal for me but maybe even more so for my sister – I don't think either of us expected this two-woman photo shoot, shot from home, to end up on the side of a building on Oxford street. To see not only my collection and photography up there but also my sketches and the chaos of all of my ideas and developments too, was incredibly encouraging and such a confidence boost. The Slow Catwalk was maybe one of the most surprising opportunities. With opting to study fashion design & marketing as opposed to fashion design, there was always the possibility that I was sacrificing the opportunity to see my collection on a catwalk in order to be able to explore other areas in fashion like promotion and marketing . So, to be able to, if you will, 'have it all' was something I never thought I would experience. I feel really proud to be a part of Graduate Fashion week this year. Despite the practically impossible circumstances that the Class of 2021 had to complete our final year, the quality of work would surely lead you to believe otherwise.