How to Make Your Own Christmas Wreath
Make a natural wreath this Christmas
Nothing says Christmas like a wreath hanging from your door. We spoke to The Natural Wreath Company, who are dedicated to maintaining the all-natural elements of traditional wreath making, and found out what it takes to keep up with the festive demand.
In a market where the majority of companies are turning towards mass machine-produced wreaths to keep up with demand over the festive period, one company is determined to stand out from the crowd. The Natural Wreath Company employs traditional wreath-making methods to offer their customers a product that is all-natural and truly special.
North East-based owner Robert is aware of the environmental impact producing a large number of wreaths could have on local wildlife, so they have the foliage specially grown for them.
'It simply wouldn't be possible to forage the huge amounts of conifer and holly necessary for our wreaths,' Robert tells us. 'Additionally, the harsh winter conditions on minor roads and tracks in Northumberland make it impossible to access the places where the foliage grows naturally, too.'
Everything on their wreaths, except the wire it is built around, is 100 per cent natural, meaning that once the festive season is over, you can disassemble your wreath and pop the whole lot in the garden waste bin. Robert and his team want to make their business completely eco-friendly, so they're working on producing compostable or recyclable packaging, too.
In keeping with their ethos, their designs are inspired by the local area. While out and about, Robert collects ideas and inspiration from the nature that surrounds him and then works on methods to incorporate those ideas into a wreath.
'I designed the Woodland Wreath after a crisp morning walk through the forest on my doorstep,' he tells us. This is one of their most popular wreaths, and features rich blue-green Scots Pine foliage laden with sprigs of miniature pinecones, fresh red holly berries, and enchanting Hedera flowers.
Capturing the scent as well as the sight of local Northumbrian woodland is a huge part of making the wreaths. Each one presents a veritable bouquet of scents, with elements like cinnamon sticks and dried citrus fruits blending together.
They often use Nordman fir – the same as your Christmas tree – as a base, because it retains its lush, glossy finish and needles well. Natural winterberries are also a regular feature in wreaths because of their vivid red colour and ability to hold their shape. And of course, pine cones are the star of the show.
Robert's small team work themselves late into the night in the run-up to Christmas to fulfil orders, as materials need to be picked as near as possible to dispatch to ensure freshness. 'It's a manic couple of months, but we love what we do and are more than willing to pay the price to produce a wreath that will stand out in today's mass-produced market,' he explains.
If you fancy having a go at making your own wreath, Robert suggests a good wire or willow base, a decent pair of gloves, and a cup of tea.

naturalwreathcompany.co.uk
Want to make your own? Check out these easy DIY kits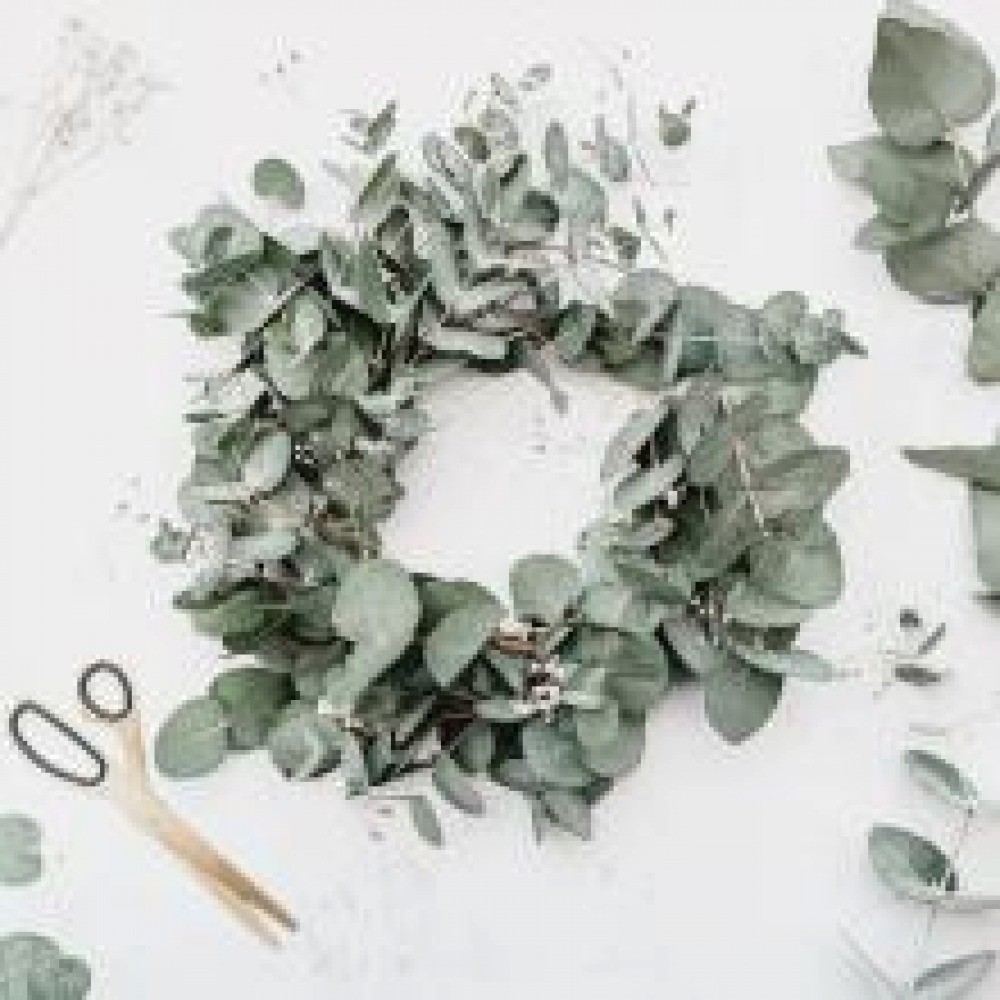 Scandi-style
Create a Scandinavian-style indoor wreath using preserved foliage, which won't wilt. This one comes with mixed eucalyptus, fir, dried statice and gorgeous white cotton flowers.
Indoor Wreath Making Kit, £45 Shilda Preserved Flowers at trouva.com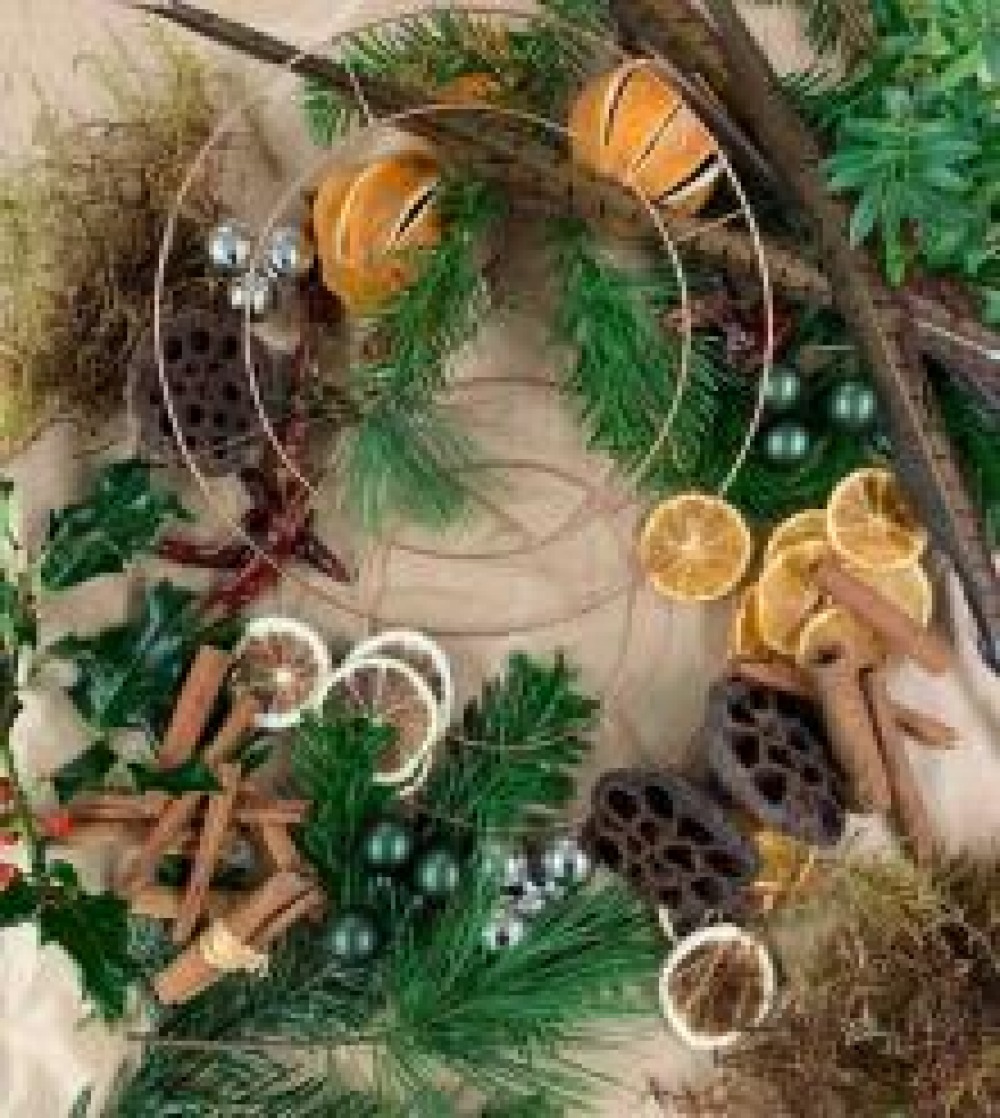 Sticking to Traditions
With a 10-inch wreath ring, wire, moss and spruce stems, this wreath kit contains everything you need to make your own gorgeous green creation. Don't forget to add pine cones, orange slices, whole limes and cinnamon bundles for extra festive flair.
DIY Wreath Kit, £35 Dutch Nurseries Bespoke Florist, Haxby dutchnurseries.co.uk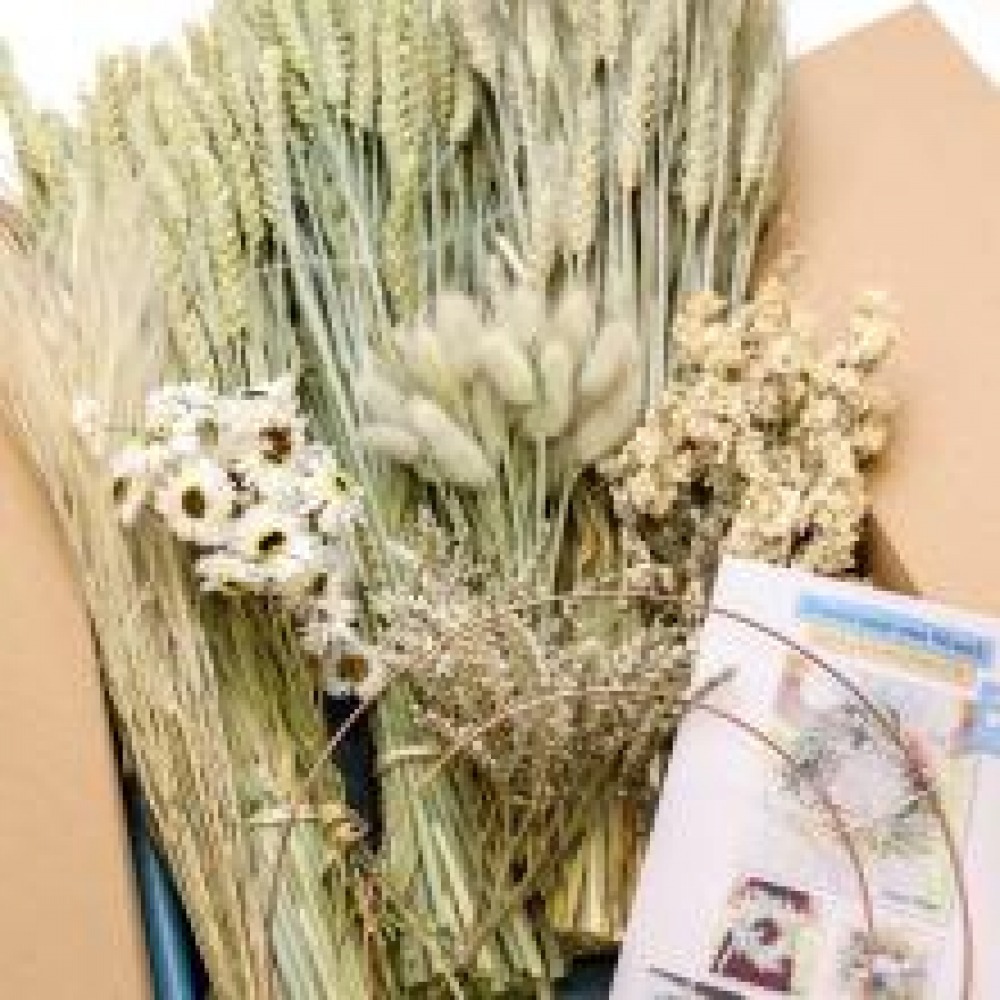 DIY Dried
This dried wreath kit is a great alternative to green wreaths, and will last longer too. It comes with dried flowers and wheat, and you can choose your own colours.
Create Your Own Dried Flower Wreath kit, £29 Shropshire Petals at notonthehighstreet.com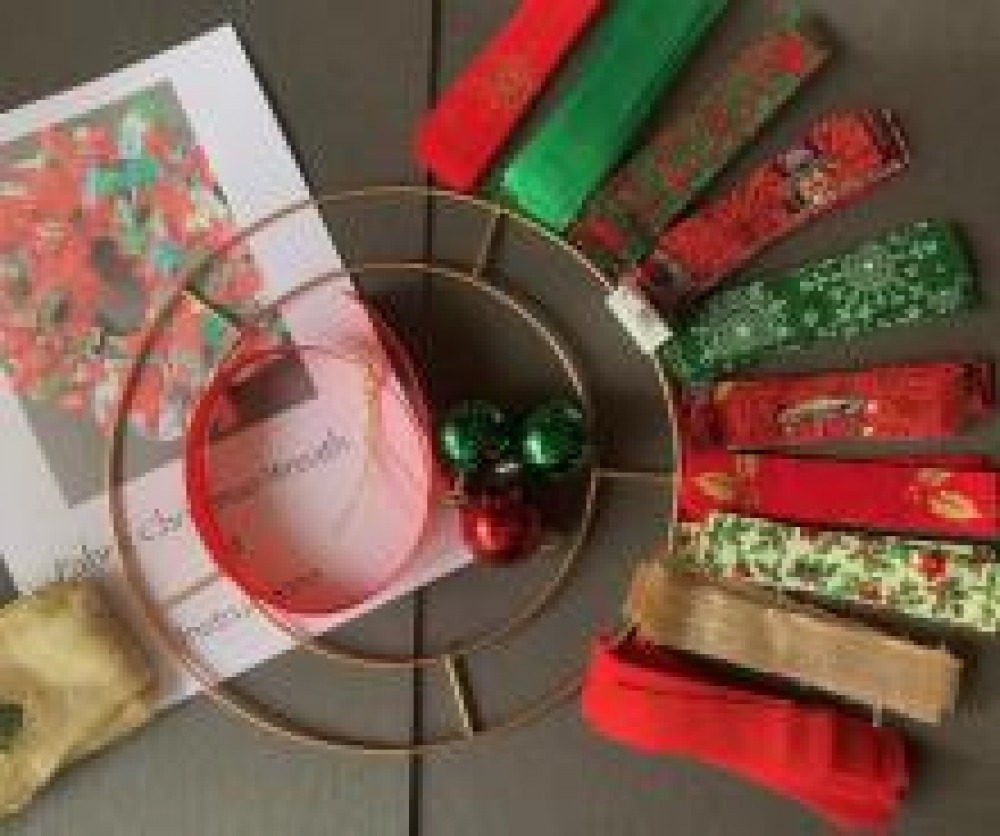 Fabric Fun
If you want to craft a wreath which will really stand the test of time, choose a fabric option which you can use year after year. This kit contains colour-coordinated fabrics in a range of patterns and textures, as well as a wire wreath, ribbon for hanging, thread, wire-edged ribbon for a bow, and even baubles for that finishing touch.
Christmas Fabric Wreath Kit, £15 From Loft to Loved, Sedgefield fromlofttoloved.co.uk