Man of the Moment: Peter Anderson
Whitley Bay hair dresser, turned chef, turned interior designer, Peter Anderson is appearing on BBC's Interior Design Masters
He talks to Living North about the importance of colour, lock-ins with Bowie, and why it's never too late to chase a dream
Peter Anderson is man of many talents. Hailing from the old mining town of Dudley, Peter has always had an affinity for the bold and alternative – striving to achieve aesthetics that no one else would consider. A skilled hair stylist, 1994 Masterchef semi-finalist, and continuously pushing his creative flair into new disciplines; Peter has reignited his passion for interior design that first caught flame when he was a youngster. After being strong armed into applying for Interior Design Masters by his two children, Peter has now found himself as the first Northumbrian to ever be selected for the show – and he's rising to the challenge with a stack of biros and an encyclopaedic knowledge of 70s shag. We caught up with him to talk about his life in design.

'In 1982 I opened my first salon on the coast, and ran it until my family and I went to live in France for 10 years to run a ski chalet. We came back in 2015, opening a restaurant on Chillingham Road, then opening another salon which we run today,' Peter explains. 'Going back to high school, I used to spend all my time in the art room. I used to skive games to go in there,' he laughs. 'I'd draw interiors constantly. I just loved furniture and fabrics – even back then. But as I tell everyone, it wasn't really an option in 1975 in Dudley to become an interior designer! I held it back a bit, but it's always been there, that part of my life. Luckily I've been able to express my passion for interior design through my other businesses, designing my salons and the chalet and so on.'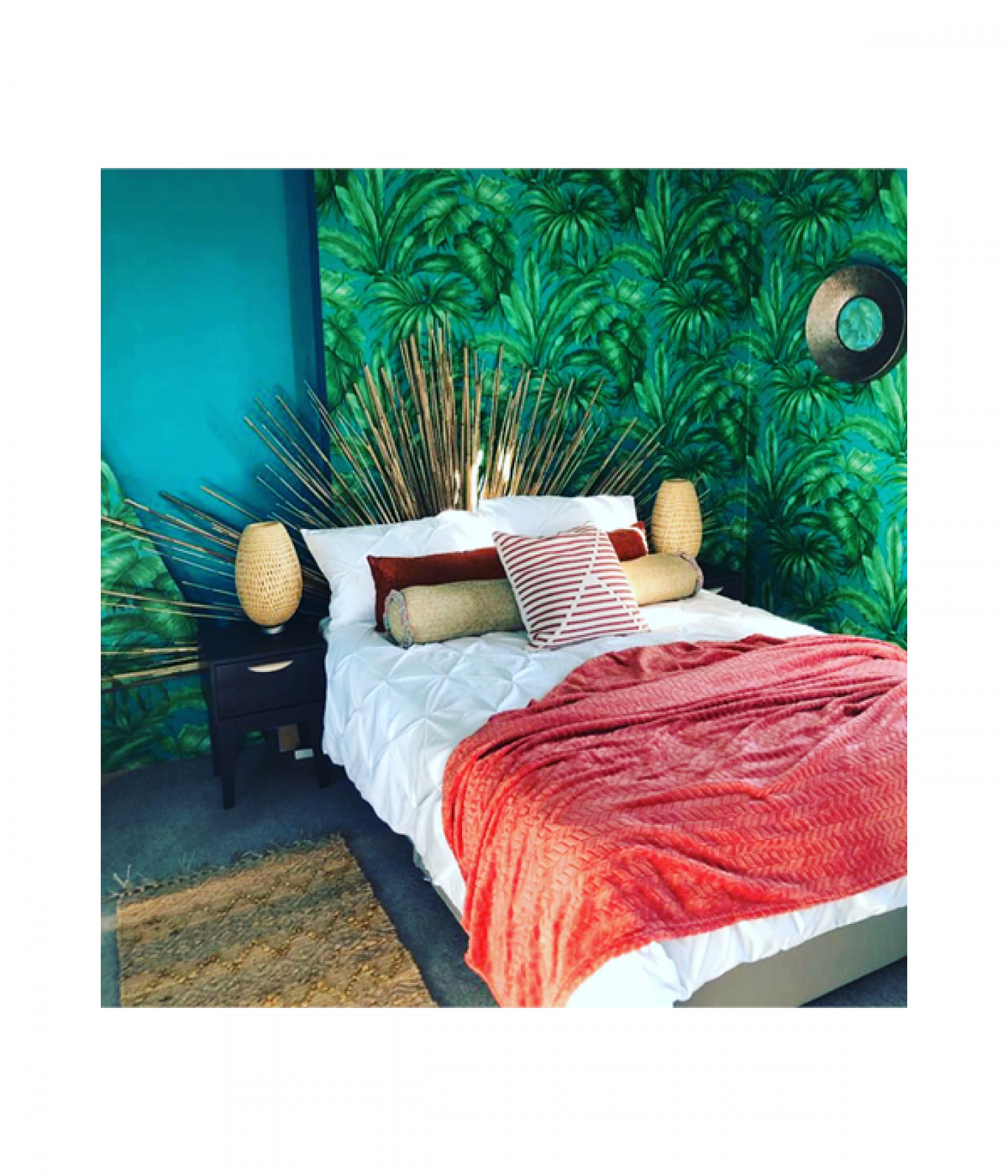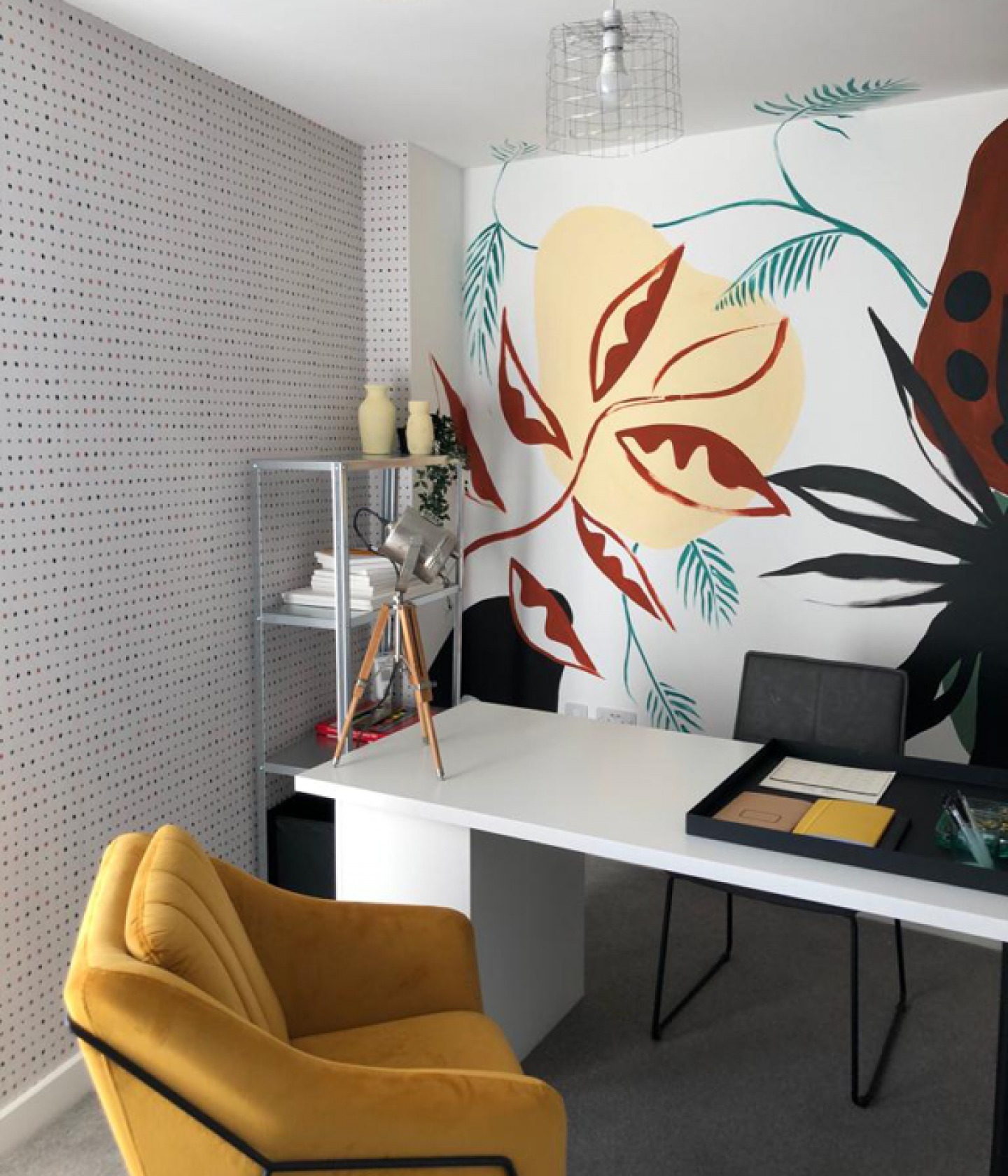 'I was up with David Bowie drinking from 2am to 6am, not many people can say that!'
Peter pursues creative outlets incessantly, gifted with a knack for visualising unique and punchy designs. Colour plays a huge role in this, informing his decision making across the three disciplines.

'I think colour is a big part of cooking, hair dressing, and interior design. You need to have good colour in there. I can look at a dish and become inspired about a certain paint or fabric colour, the same goes with hair dye. I can influence colour in everything I do,' Peter elaborates.

'I adore traditional Geordie cooking – especially our bakes and pastry, it's a true Geordie staple. As far as hair goes, there was a famous footballer called Chris Waddle who had a perm that was dropped at the back, and that has come back recently – I think it's brilliant. All of a sudden I have these lads asking for styles I loved in the 70s, it's all coming back around,' Peter reflects. 'With interiors, my mother used Sanderson wallpaper in the 60s. I'm actually using Sanderson wallpaper in the programme as well. Fashion is coming back around too, which is great because I can apply the wisdom I gained from working through that time; it's just unfortunate that I'm getting a bit too old to wear it!' laughs Peter. 'I just adore the younger generation wearing all my old fashion, and I loved mixing with all these younger people on the programme.'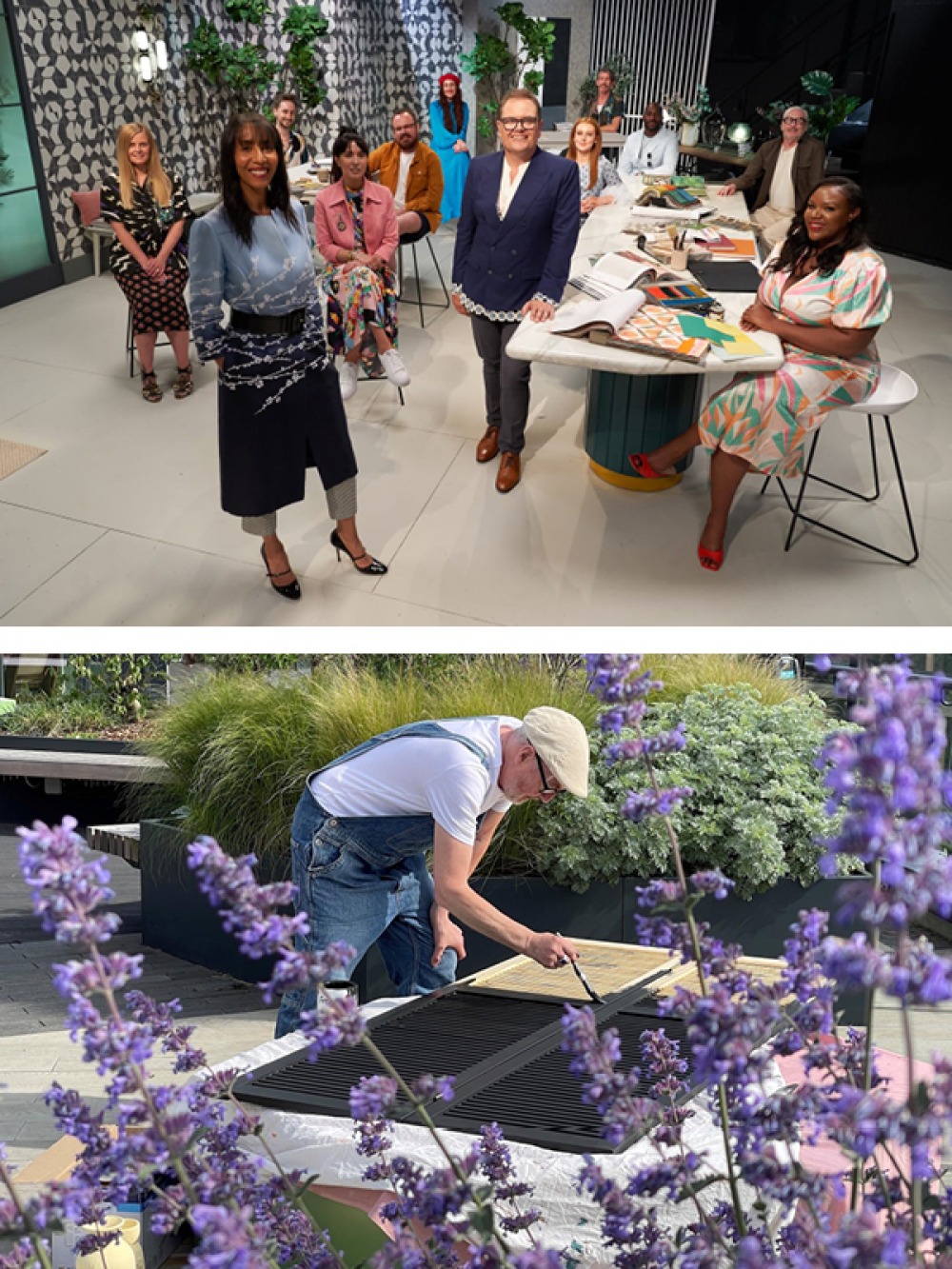 From hair to interiors, Peter can't shy away from the icons that informed him growing up – such as David Bowie and his infamous ability to set trends.

'My love for the mullet definitely came from David Bowie! There were some great mullets back in the 70s. On my Instagram I have a picture of my first mullet I did back then, and I also have one I did very recently on my son. He came to me and said "Dad, I want a real proper mullet!" So he definitely got one,' says Peter.

'David Bowie was such an inspiration in the 70s – I was fortunate enough to meet him as well, in Julie's nightclub in 1977. My boss was having a lock-in and I was 17; I was sat with him drinking after-hours,' Peter continues. 'Seemingly out of nowhere David Bowie and his entourage turned up so I was up with David Bowie drinking from 2am to 6am, not many people can say that! I was so nervous I could hardly speak to him, I was in awe of this man. His posters were plastered all over my bedroom. It was an amazing thing to experience as a 17 year old.'

Peter relies on the tried and true method of pen and notebook to sketch his various mood boards, a method of design planning which is now unusual. Peter found this surprising, as he was greeted by a wave of iPads and modern design software when he entered Interior Design Masters.




'I saw the programme as a platform to express some strong design ideas that I want to get out there. I haven't shown anyone these designs yet, they're a close secret'
Now happily back in his salon in Whitley Bay following a full interior redesign of his shop, Peter is enjoying sitting backand watching his journey on Interior Design Masters (every Wednesday at 9pm on BBC One). Looking to the future, Peter will soon reveal his first post-show commercial design ventures, he'll be speaking at our Living North LIVE fair on Sunday the 8th of May about his interior design journey, and is planning to bring his fellow design masters up to Newcastle for a spot of Geordie hospitality.

'I saw the programme as a platform to express some strong design ideas that I want to get out there. I haven't shown anyone these designs yet, they're a close secret. But I hope this programme becomes a stepping stone to launching them,' he continues. 'But I would just like to say, you're never too old to do something like this. I'm 63, but there was one guy on it who was 52. He had a degree in art, was a graphic designer. It's never too old to follow that dream, even ones you had when you were 17 – just go for it.'

Watch Peter on Interior Design Masters Wednesdays at 9pm on BBC One or BBC iPlayer, as well as keeping up to date with Peter's design journey on Instagram at @peterandersondesigns