Meet Alexandria, a Northumbria University 2021 Fashion Graduate who used her collection to highlight the issues faced by her autistic brother.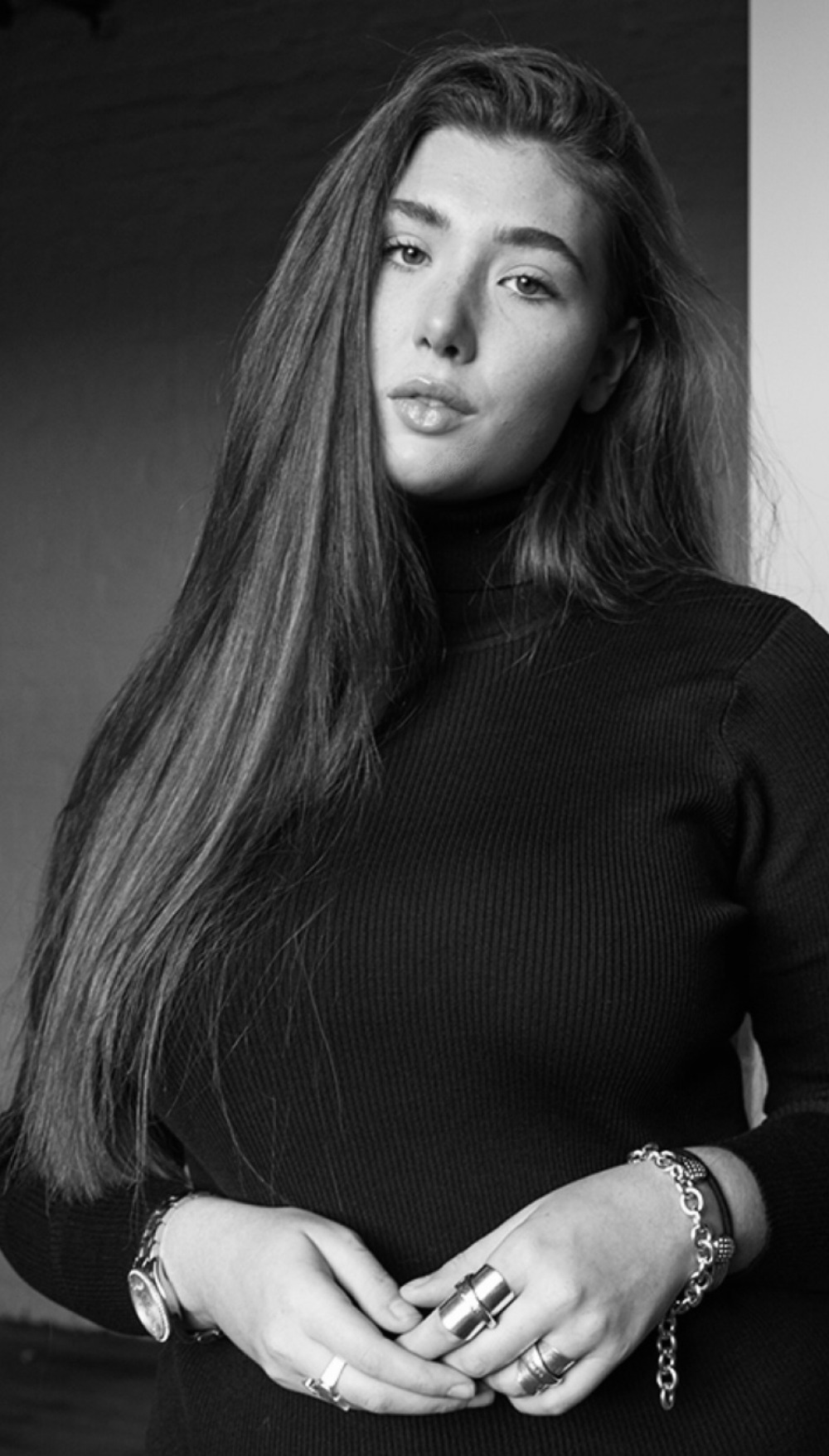 Tell us a bit about yourself.
My name is Alexandria, I'm 22 years old and I'm from Sunderland. I have recently completed a BA Fashion degree at Northumbria University.
Where does your love for fashion come from?
I think my love of fashion came about because I was tall for my age and couldn't wear what my friends wore. So, I looked for my own style and was hooked from then on in!
When did you find out you had been shortlisted for the Fashion Innovation Award at GFW? How did it feel?
I found out I'd been shortlisted on 27th May. I was thrilled to be put forward as this gave me the opportunity to highlight the issues faced by my brother and many others on the spectrum. I also feel as if this was acknowledgment of the difficulties faced by young autistic individuals and this is raising awareness in the industry. Hopefully, my small collection will help to start change.
We loved your collection and the inspiration behind it – tell us a bit more about that.
My brother Elliott was diagnosed at the age of two with autism. He faced many difficulties, my parents were told he may never speak, or even make eye contact as part of his condition. Thankfully, he does both and amazes us every day. From him being young we noticed he couldn't wear certain fabrics, he needed seamless socks, clothing with no tags and always insisted on wearing a tight belt and a vest no matter the weather. I now recognise that Elliott needed this for sensation as it releases a happy hormone.
These feelings help him to cope with everyday life. Elliott has specific requirements when buying clothing; certain fabrics, a garment must have lots of pockets with zips to store personal items. Along with adjustable tightness features such as elasticated cuffs. All elements I considered when designing my final collection.
Can you explain a bit about aspects such as the fidget muff?
In my collection, I have a muff as an accessory and I attached a 'stim toy' hidden inside so that the autistic wearer can fidget with it, allowing them to deal with sensory overload. Along with this it also allows them to concentrate which helps to prevent outbursts. However, my aim is fashion for all and for full inclusivity. The garments are designed so that they can be worn by everyone, with features that can help support an autistic individual too.
Here is a video link to a short documentary Alex filmed with Elliott throughout my final year to help explain the difficulties faced by her brother: https://www.youtube.com/watch?v=Y6Mx9rUFLuw&t=35s