Meet Anna Garbutt Owner of Poppy's Potting Shed
Anna Garbutt had never thought of owning her own business, never mind opening Leeds' largest houseplant shop, until the pandemic shifted her career in a new direction
We caught up with Anna to find out more about her budding business, Poppy's Potting Shed.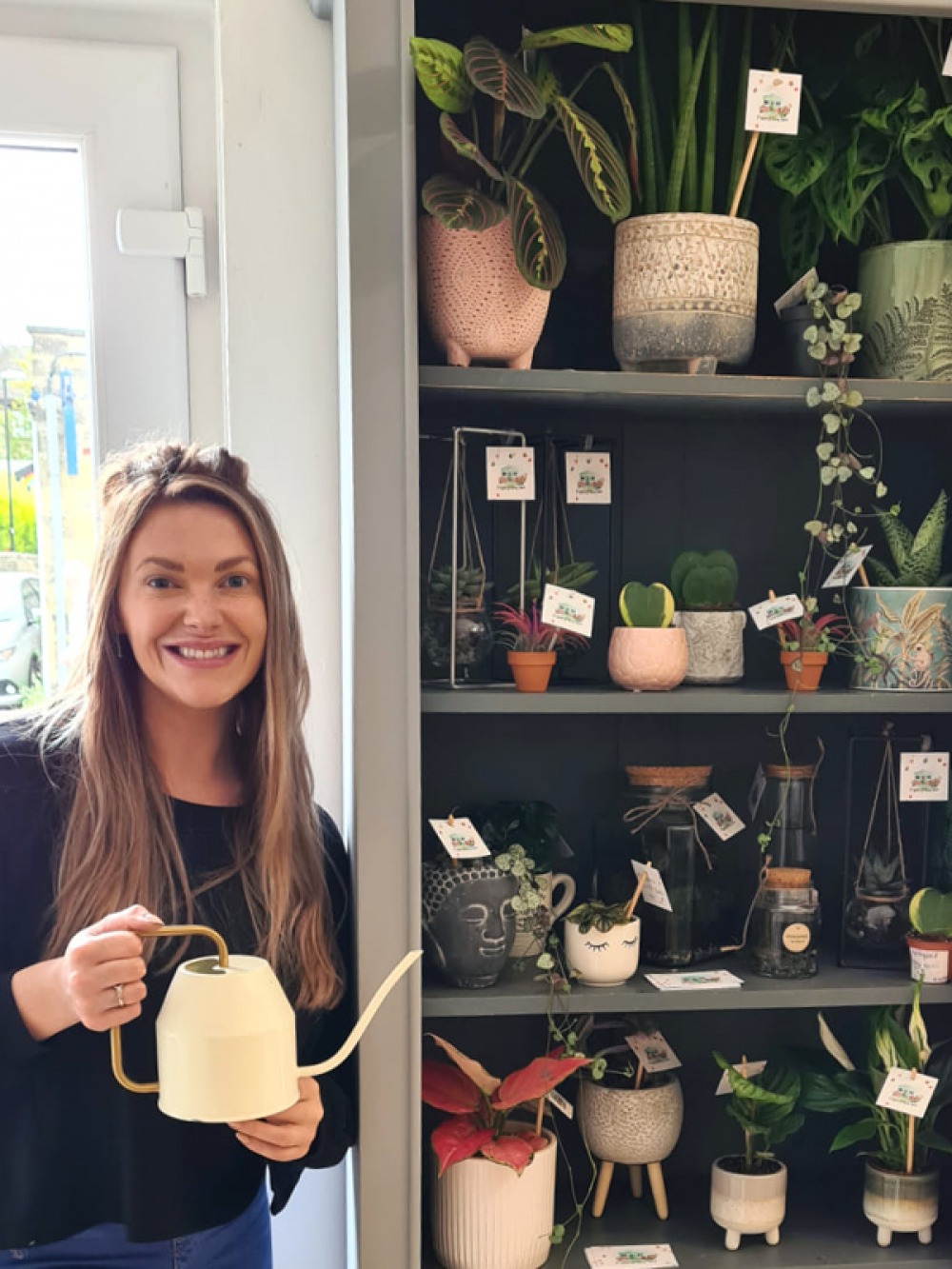 Tell us about yourself.
With all the extra time on my hands I decided to tackle my Before setting up Poppy's Potting Shed I worked as a personal garden and over the course of a few months I transformed trainer and had clients seven days a week, and also ran a the landscape, although finding plants, pots and compost sell-out, women-only strength group on a Sunday afternoon. became incredibly difficult. This made me aware of a gap in Then Covid hit and the gym had to close and my job just the market and so I decided to source my own plant supplies stopped. No one really wanted to do their PT sessions over at a local wholesalers, and soon I was supplying to friends zoom and I understood – it just wasn't the same. and family and then the wider community. It all snowballed over the course of the summer and I branched into houseplants around August 2020. Now I find myself with Leeds' largest houseplant shop!

Was Poppy's Potting Shed part of any career plan?
Not at all. It was born through pure accident. There wasn't a business plan, just one day I decided to research local wholesalers and the next day I was there buying my first lot of stock. I got a logo designed online, set up my social media pages and off I went. The response has been amazing and the business got lots of attention all within a few months.

How was starting a business during the pandemic?
Covid was the sole reason I started my business, so I suppose I have it to thank. I'm pretty sure I would still be running my personal training business otherwise, but I've always kept houseplants and always had a love for them – they transform rooms, but never in a million years did I think I'd make a living selling them.
You've recently opened up a store in Leeds.
I've gone from selling houseplants from my spare bedroom to a full blown 1,000 square-foot shop – some days I have to pinch myself. Poppy's Potting Shed is a houseplant lover's dream and I wanted to create a never-been-done-before houseplant shop which provides plants, of course, but also an experience. You can't come into the shop without grabbing your phone and snapping a picture. It's an indoor jungle, complete with a highly 'Instagrammable' selfie chair and a plant menu board designed to help customers choose their perfect plant. I run regular plant and prosecco evenings too which always sell out, and the evenings are held at the shop where people come to buy plants whilst drinking unlimited prosecco, eating nibbles, and there's even a goody bag to take home.

What are your most popular plants?
That's a tough one! I'd probably say anything pink – there's just something about a pink plant which everyone seems to love. Our bright coloured fittonias and aglaonemas fly out of the door too, and if we planted them into terrariums then they would definitely sell out. Terrariums are all the rage at the moment.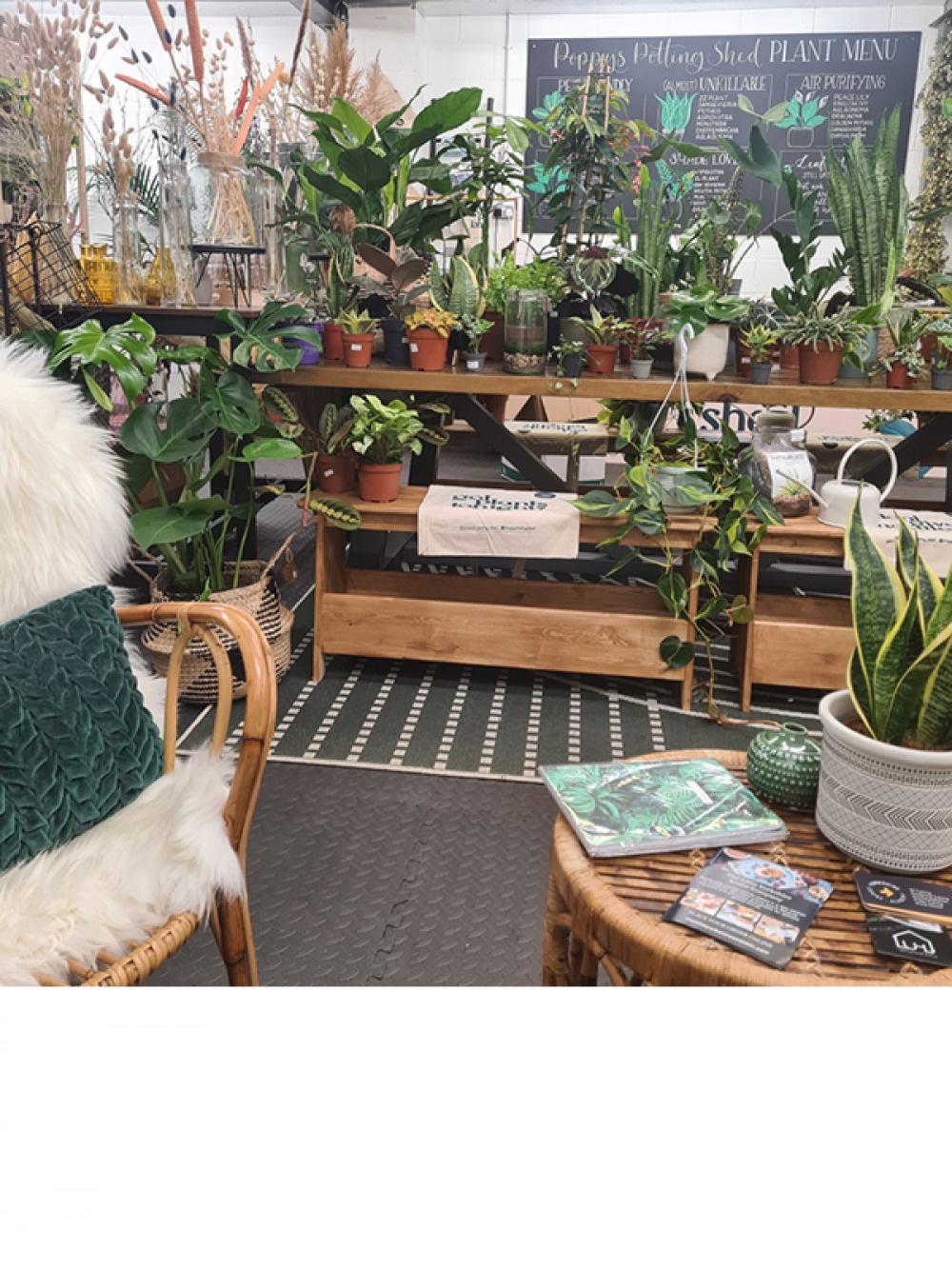 What's next?
The next thing on my never-ending to-do list is to launch my own website and put together a calendar of workshops. The website will allow us to operate nationally and be able to post plants out around the UK. We already have people messaging weekly from different places asking if we ship our plants out, so that's my top priority.

What's your personal favourite houseplant?
Am I allowed two? I have a real love for a calathea – the patterns are just stunning and they really make you appreciate nature. The other would probably have to be a sansevieria (more commonly known as a snake plant), because they're the most forgiving and the easiest to care for houseplant ever!

What's an interesting fact about your business?
My name isn't Poppy – although I've started to answer to it now. The business is named after my beautiful niece, Poppy Rose, who is coming up three years old this spring and I'm hopeful she will have the same love for plants as I do.

What's the best thing about what you do?
Providing the finishing touches to people's wonderful homes. I love it when customers come into the store having just moved house or redecorated and they want to finish the space off with plants. Helping them choose the perfect plant and pot combination is the best bit for me.

Any advice for budding entrepreneurs?
Take the amount of time you think you'll need to run your own business then triple it! There's not a waking hour that passes where I don't think about Poppy's in some capacity, but it's one thousand percent worth it. I absolutely love running my own business and I wouldn't have it any other way.


For updates on the shop follow Poppy's Potting Shed on Instagram @poppys_potting_shed



Poppy's Potting Shed
Burley Place, Leeds
LS4 2AR