Meet the Maker: Rebecca Ridley
Rebecca Ridley is a contemporary ceramicist who creates unique homeware from her studio in Newcastle
We explore her passion for ceramics, the North East, and its many independent makers.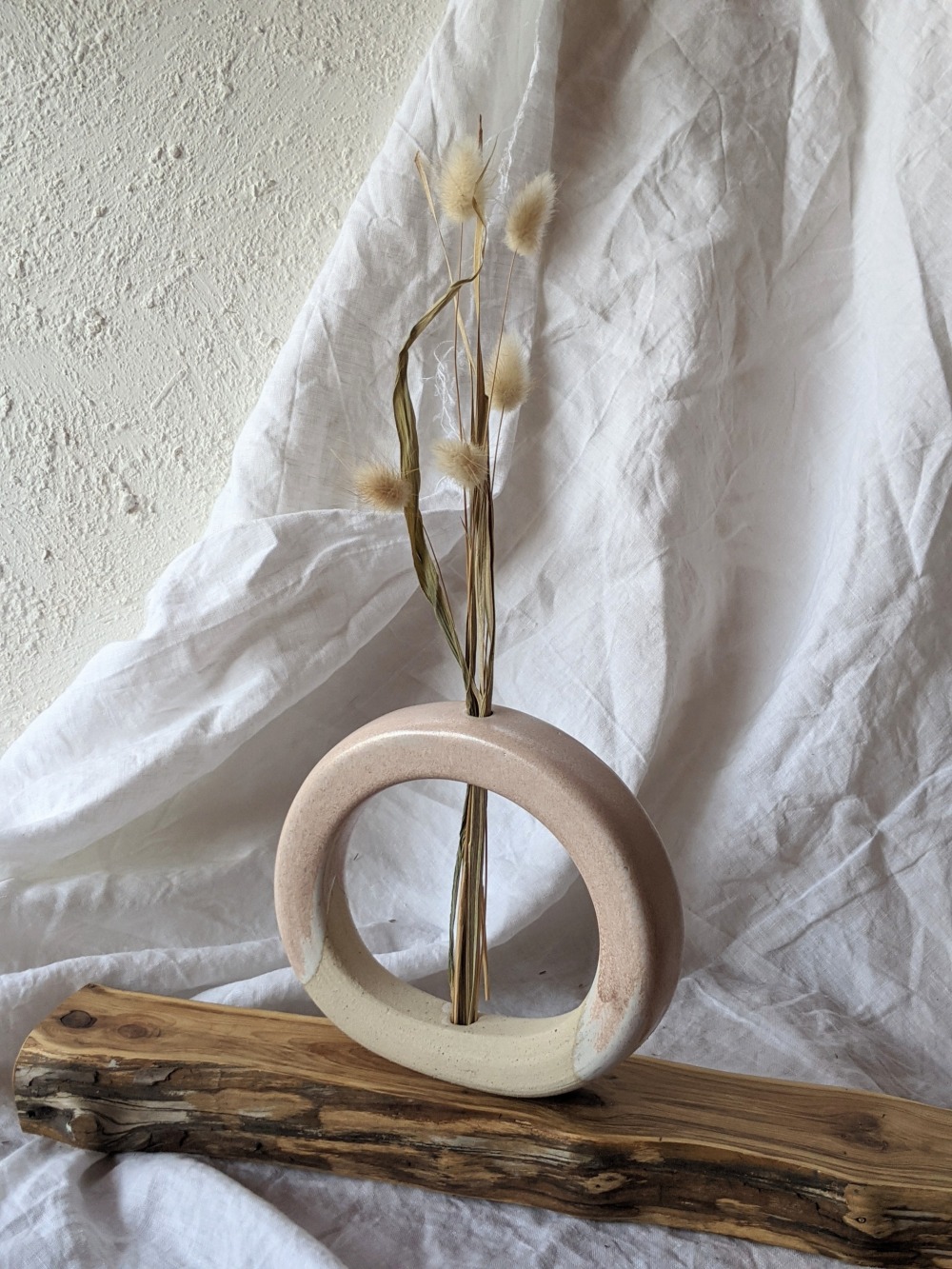 How did you get started in ceramics?
I'm originally from Northumberland and I went to Nottingham Trent University and graduated with a BA Hons in Decorative Arts. That involved a whole bunch of things – including print making, ceramics and jewellery making. But I stuck with ceramics because I love it so much. Clay is a versatile material and there's always opportunity to continue to learn with it. You can go into the studio each day and make something completely different.
Talk me through your typical day.
I'm working at The Brick Works Studios at the minute. It's just on the edge of Ouseburn and it's really great to have a studio space away from home, as I've got more of a work-day balance now. If the kiln is on, I'll be in the studio from 8am and there'll be things to throw, things to turn, things to glaze – and plenty of tasks to get done. With ceramics, you can't just do one full day of throwing; there's always things to do in different stages.
Where do you source your materials?
At the minute I'm getting all of my clay from Sedgefield Pottery Supplies. They're a brilliant independent ceramic supplier and Bill's really lovely and knowledgable about kilns, wheels and materials, and he's always happy to give help and advice if you want to try something new.
Can you describe the techniques you use to create your work?
I'm predominantly a wheel thrower so I use a pottery wheel to create my forms. I normally try to keep things quite simple so people find it easier to make a connection with the work. But I love experimenting with glazes because having a simple form allows the glaze to shine through the patterns and textures. Everything is turned on the wheel, then fired in the kiln.
What's your favourite style to create?
I really love the donut vases I make. Everyone is always really intrigued by them, and wants to know how they're made. They're always really surprised when they find out that they're hollow inside. The original form was inspired by bottles that cowboys used to use for transporting water.
What are you working on at the moment?
At the moment, I'm prepping for Christmas. You've got to start early with pottery – especially for Living North's Christmas Fair! It's the first big Christmas market I've ever been to so I'm getting prepared in advance so I'm not rushing around last minute. I'm really looking forward to it.
'Clay is a versatile material and there's always opportunity to continue to learn with it. You can go into the studio each day and make something completely different'
What is the best thing about what you do?
It's just having the freedom to make however and whatever I choose to make. Apart from the donut vases, I very rarely take inspiration from one particular thing. I normally try to design as I make. I'll throw something, then develop a certain aspect that I like the most. I love having that freedom of choosing how and when I make; it's a lovely way to work.
What's it like running your own business in the North East?
In the North East, especially in Northumberland, there's a really amazing batch of independent makers and small businesses. But they're not shouted about enough. I actually started a little Instagram account called Made Up North and it's all about shouting about independent businesses and makers – and I hope it makes it easier for people to find them. It's really grown over the past year and I'm really proud of that.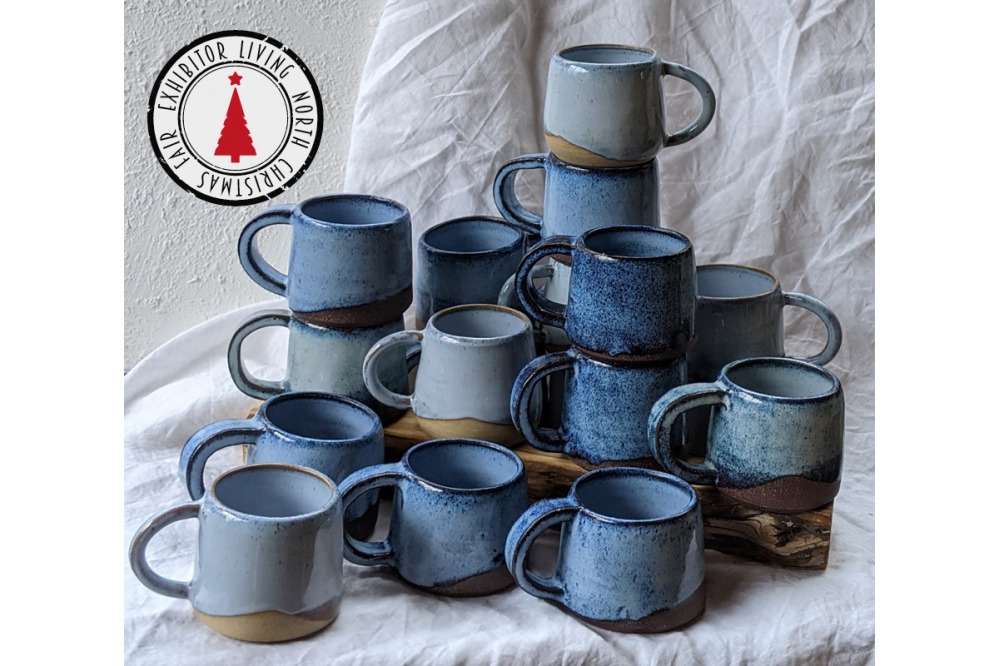 What is your favourite quote?
'Art is for everyone.'
How do you spend your down time?
I have three labradors that I share with my family so I take them for walks and trips out. I've got a really great supportive group of friends as well so I enjoy hanging out with them, now we can.
Favourite book?
The Secret Lives of Colour by Kassia St Clair.
What's next?
I hope to expand the studio a little bit so I'm able to offer workshops, and potentially assign spaces for other artists and makers to come along and work beside me – but that's a good few years away still.
Meet Rebecca at Living North's Christmas Fair at Newcastle Racecourse 28th–31st October 2021.
Instagram @rebecca.ridley.ceramics