Meet the Maker: Tom Addison
Tom Addison creates covetable one-of-a-kind furniture
Taking inspiration from the Dales which surround his workshop – and he's a fell running champion to boot.
Tell us what you do?
I am a full-time designer and maker of fine, handmade, contemporary furniture. From my workshop in Wensleydale in the heart of the Yorkshire Dales National Park I strive to produce unique, one-of-a-kind pieces of extreme high quality for sale and commission. As a craftsman I work closely with clients to create exceptional stand alone or fitted furniture using the best possible materials, personalised to them in design and functionality.
What's your background?
I am originally from Kendal in the Lake District. I have always been a very driven person. If I set my mind to something I always want to do it to the best of my ability. I started running at a very young age, and always had that attitude that if I wanted to be competitive in races, which I am naturally as a person, then I would have to put my all into training and to live the best lifestyle to suit my sport. My passion for woodwork started at school and when it came to leaving in 2007, I wanted to pursue that passion and see where it would get me, so I enrolled on the Furniture Making course at Kendal College. I was halfway through my second year on the course when I heard from a friend that a local well renowned furniture maker, Peter Hall and Sons, were recruiting an apprentice and it was the last day to apply before the vacancy closed. That moment I dropped everything, went straight to the library and got my CV written and printed and drove straight there. I completed my apprenticeship in 2014 and I worked there for six years, mastering essential skills and expertise within the craft of fine furniture making. The high level of training and professional working standards gave me the perfect start in my wood working career.
Are you still a keen runner?
At the same time, I immersed myself into my sport of fell running. I was obsessed with it. I felt having this mindset helped me to compete at the very top end of my sport of fell running or mountain running as they tend to call it in Europe. It sounds cliché, but all it was, was hard work, dedication and listening to my body... most of the time! I sacrificed so much at a young age to improve myself in my discipline, I missed nights out, socialising, parties, holidays and music festivals. These sacrifices paid off as I was rewarded with international selection to race for my country and Great Britain in the European Championships and World Championships. I got to see and travel to lots of different countries, and meet many likeminded people. My dream was realised aged 24 when I became English Fell Running Champion in 2014. I wasn't a professional, you can't really make much money at fell running, I just did it for the love, and to prove to myself that I could achieve my dream. I could have moved over to Europe and maybe made more money. I did train in Europe with professional mountain runners, but my heart was always here in the Lakeland fells, the Yorkshire Dales and the boggy moors of Lancashire.
How did you end up in the Dales?
I met my wife Rachael, who is from the Yorkshire Dales, in 2015 – and in 2017 moved to Wensleydale. When we moved, I started working for a local builder but my passion for furniture making was still simmering away and I always envisioned myself setting up a furniture workshop where I could become my own creative boss. From the moment I decided I was going to pursue this path I approached this new venture with the same amount of passion and desire as I had shown in my running. After years of preparation, in September of 2021, I was able to make that dream a reality and I officially went self-employed and started Tom Addison Fine Furniture.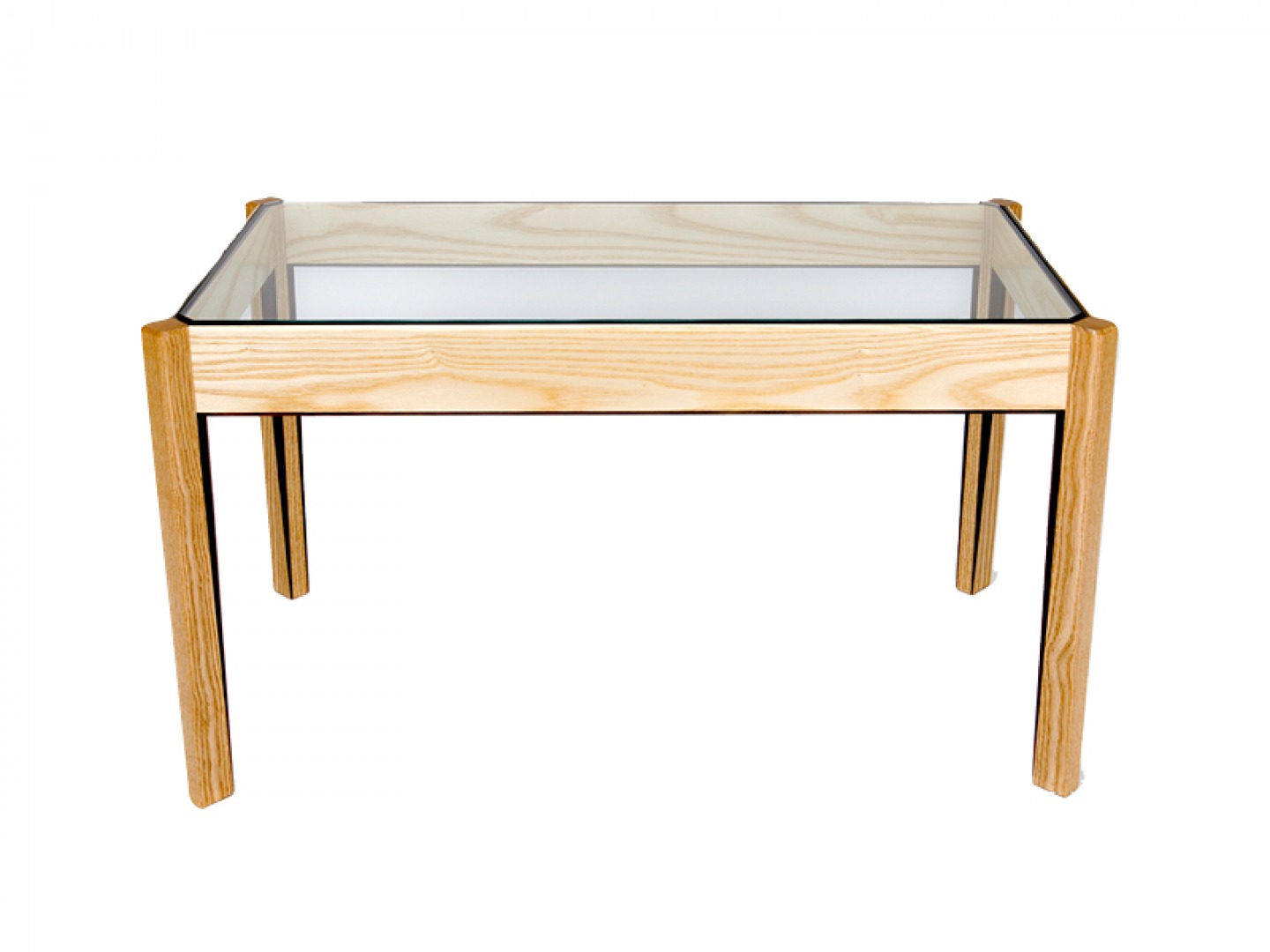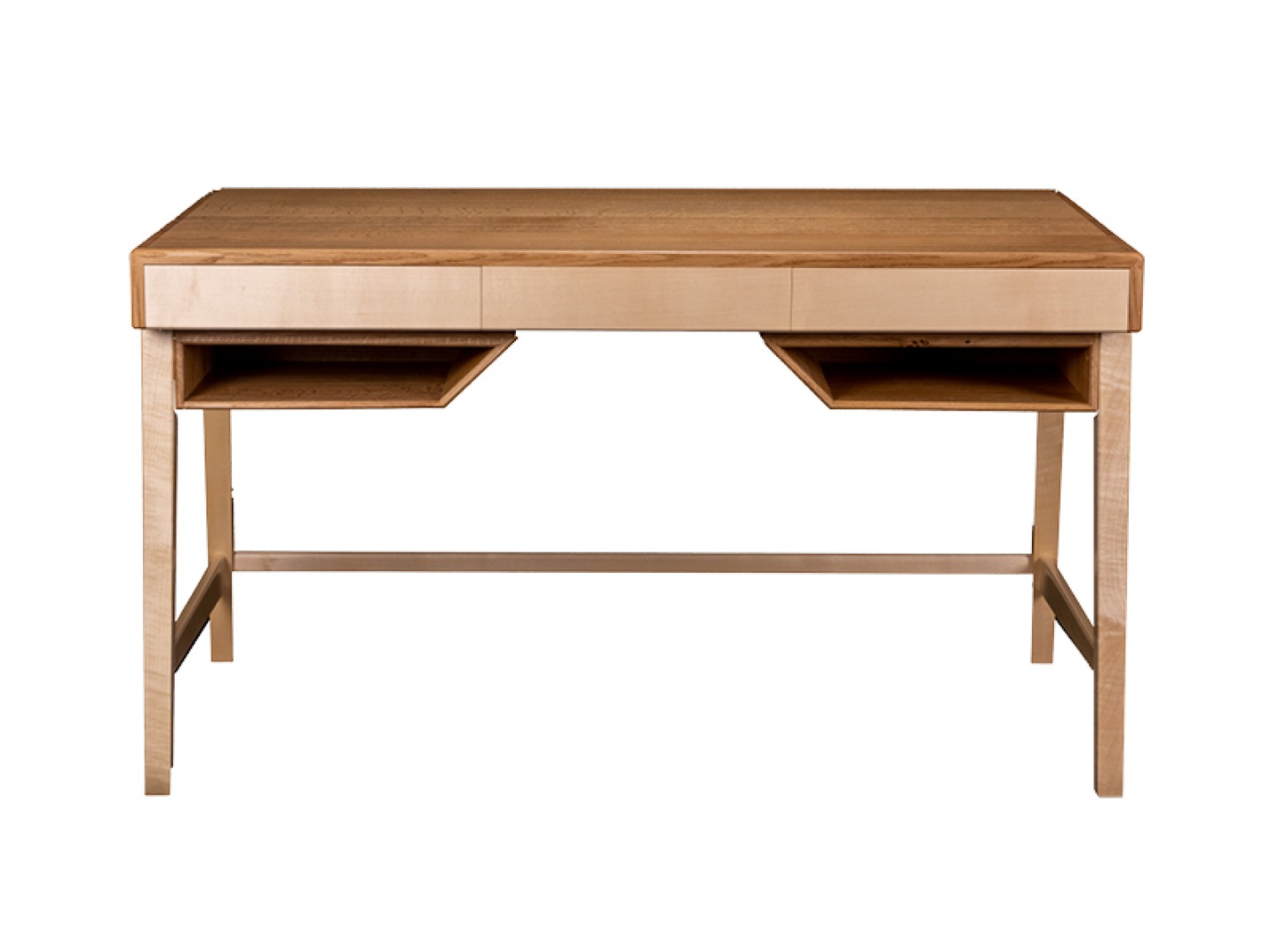 Where do you find inspiration?
Whether it's running or walking I love to get out into the hills around my home in the Yorkshire Dales and Lake District. I take great inspiration from the landscape and places I pass through. I get such a great feeling when I'm amongst the stunning scenery and I just want to try and put that feeling into my pieces by trying to capture some of those key features I find in the natural and sometimes man-made places. When you are surrounded by beauty all the time it's hard to not want to try to create something that's equally as beautiful. I also take great inspiration from past and present designer-makers. There are so many great designe-rmakers out there I find it pushes me all the time to strive to try and design and make each piece better than the last one.
Where do you source materials?
I try to source all my materials as locally as possible. I use a local timber supplier within the National Park near Settle, Wonder of Wood. They are less than an hour away from my workshop, which in a rural location is really good! When trying to use the very best materials sometimes some materials come from further away, but it is important to me that these materials are all sustainably sourced from trusted suppliers.
Tell us about your typical day.
My typical day usually starts with an early morning walk or run with my dog Spot. He is a retired sheep dog of only six years old, so he has plenty of energy to burn! My workshop is based at my home, so it is not far to travel to work. One of my favourite moments of the day is opening the blind of my east-facing workshop window to see the morning's sunrise over the local Penhill. It's a great way to begin a day's work as it's never the same view! Most of my days are spent working on pieces in the workshop. My workshop is only small so usually I work on one piece at a time, taking great care over the whole making process so that each piece I make has its own unique quality. I enjoy the peace and tranquillity of working on an item of furniture and get lost in the whole making process. I'm just so focused on what I'm doing and enjoy it so much that the hours can fly by. Usually before I know it the working day is done, and I love coming back into the home environment and spending the early evening playing with my young daughter Ellen and getting her ready for bed before hitting the hills again and taking Spot for his evening walk or run.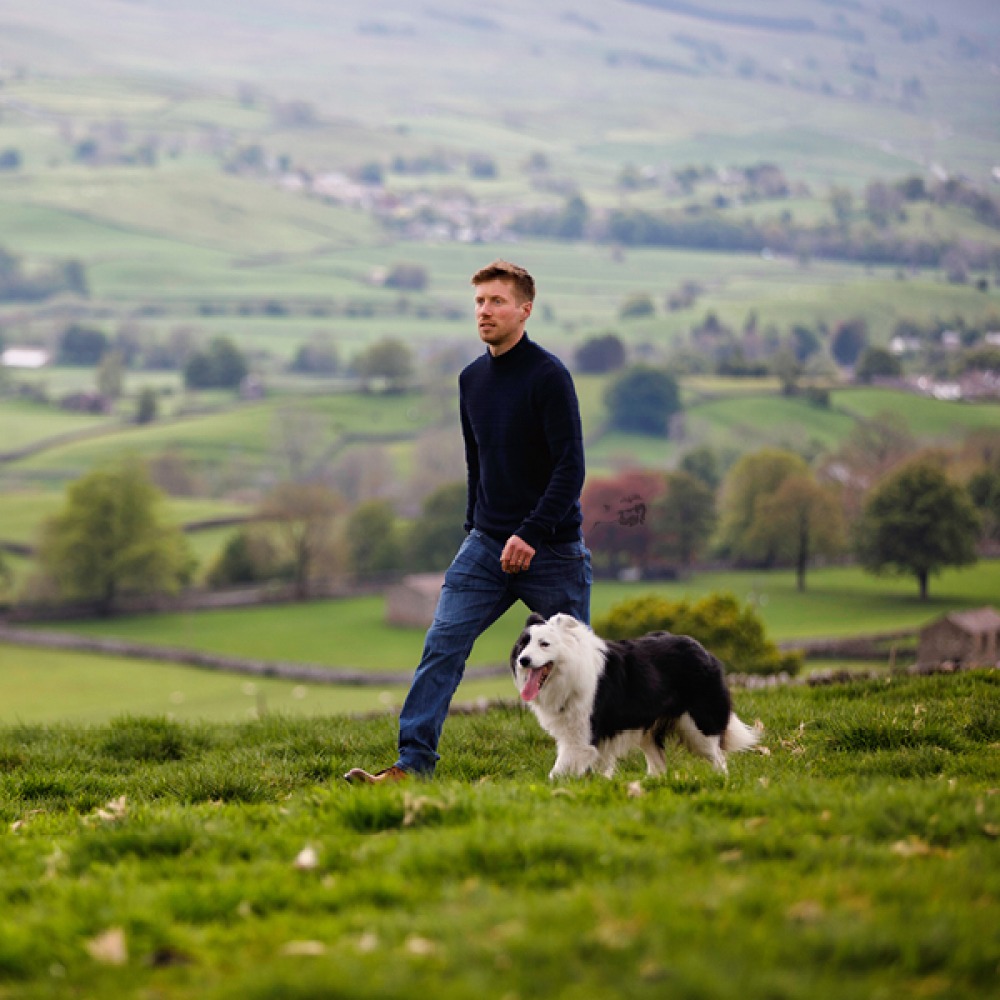 What's your favourite thing about what you do?
I love working closely with clients to create something truly bespoke and stunning to them. It's a creative journey you go on together. I'm there to help guide them, advise them and suggest ideas to them that will help bring their own vision to life. Seeing their reactions when the final piece is delivered to them is very rewarding, it's what I envision seeing when I'm making it for them; their reaction and love for their new piece of furniture that they will go on to treasure for years to come.
What's the most challenging part?
The hardest a part of my job is that no job is ever the same. I work with natural materials – each different species of wood brings its different challenges, some woods are more challenging to work with than others, some are extremely hard, some very brittle and some knotty. I start each project with a pencil sketch, the challenge is bringing it to life using my hand skills and imagination. The construction of bespoke furniture can be very complex and I'm working to the nearest point one of a millimetre in some cases, so it all has to be thought out as to how to achieve that organic, seamless finish.
Favourite piece of your own work?
I love the Ribblesdale Desk. The desk was designed and handcrafted for a central London apartment. Made from prime grade quarter sawn oak and sycamore this beautiful, contemporary desk is very functional yet striking as a standalone piece. With two piston-fit drawers either side of centre and two under-drawer storage compartments, there's plenty of space for office and study equipment. Named after Ribblesdale, the desk holds features reflective of this iconic landscape. The dovetails run the full length of the top edges mirroring the famous Ribblehead Viaduct. The rippled grain of the sycamore and oak runs through the piece shimmering like the flowing River Ribble. The outline shape created by the delicate under storage units and the angle of the frame of the lower desk resemble that of the steeped profile of Pen-y-Ghent. The customer was delighted when they saw it as it helped remind them of their childhood growing up in the Yorkshire Dales.
How do you relax?
I'm very family oriented and there is no better way than to help switch off than spending quality time with them, whether it's just being at home or getting outside for an adventure along the shores of Semerwater or playing in the woods at Ballowfield Nature Reserve where I was inspired to make the Ellerbeck table whilst throwing stones in off the footbridge with my daughter. I still enjoy going for runs when I can get time, as it really helps me have time to myself and I can just focus on running or let my mind wander off or switch off. I put my kit on and step out my door and I'm on the steep slopes of Ellerkin, a hill just behind my house. Its profile helped inspire the shape of the Ellerkin Lamp Table, with its stepped features typical of the Yorkshire Dales. I could have had a very stressful day, but if I go out on a run usually it just helps me put things into perspective and I come back feeling positive and with a different mindset.
Any plans for the future?
The joy of being your own boss helps give you the ability to be flexible and I love that about my job. Being a self-employed craftsman, my family are very much part of my work life and help support me on my journey which I'm so grateful for. I couldn't have dreamt for a better start to my new venture. I've had some incredible commissions since taking that step to start my own business and I'm hoping 2022 can follow suit and I get some exciting new projects to work on. In between, I hope to create some stand out, luxury pieces of my own for sale – so watch this space.
You can see Tom's Ellerkin table in the Art Deco exhibition at Tennants in Leyburn, and he has pieces on display at the Stacey Moore Gallery, Richmond; Heather & Grouse, Askrigg; and The Rural Arts centre in Thirsk. To find out more and get in touch with Tom, go to www.tafinefurniture.co.uk