Modernise your Home and Garden with Glass Solutions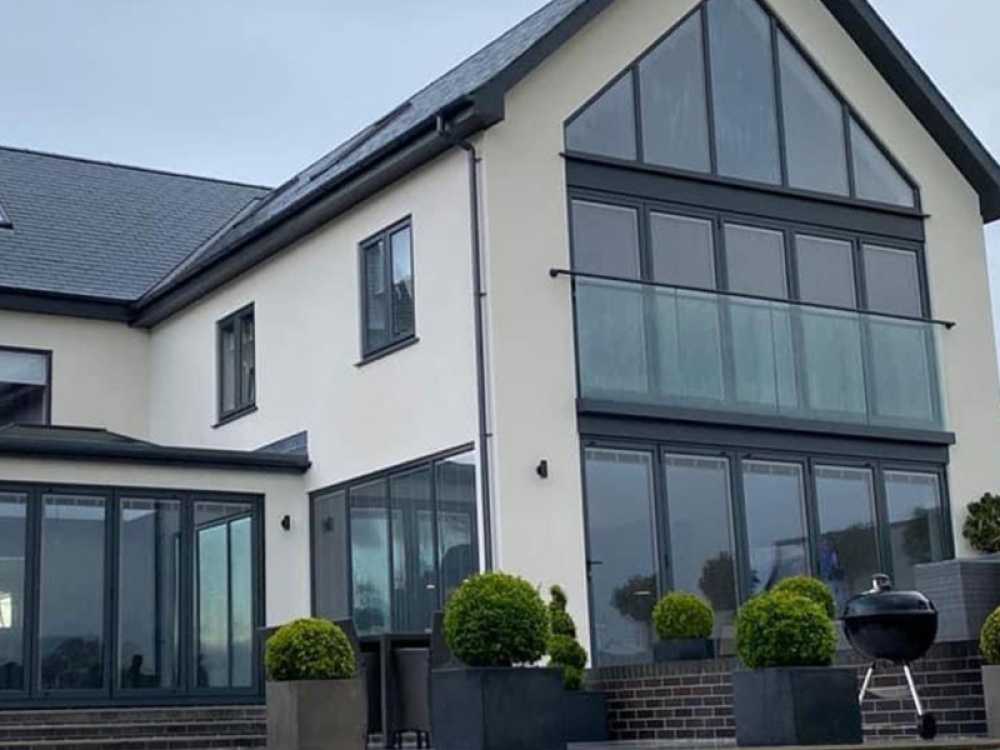 Partnership
Whether it's in the form of a staircase, balcony, balustrade or bi-fold doors, nothing makes a statement in the home quite like glass
If you're looking to give your home or garden a contemporary makeover then the introduction of glass can really add the wow factor. Whether that's in the form of a staircase, balustrade, bi-fold doors, kitchen splashback, balcony or even walk-on glass flooring, it can add an extra modern dimension that you don't often get with more traditional materials such as wood or metal.
No-one knows this better than Paul Dale, who set up Glass Solutions 12 years ago.
'I worked for a glass merchant as a glass cutter for eight years before setting up Glass Solutions,' says Paul. 'I've always been creative and wondered where all the glass would end up when we'd made it. So I started to take an interest and set up a bespoke glass installations company.'
Glass Solutions cover the whole of Yorkshire and Paul is constantly on the road supplying and delivering daily, and can provide feature glass staircases, staircase renovations, glass balustrades, balconies, windscreens and bespoke glass projects. It's a real family business too; Paul works alongside his wife, sister and brother as well as a dedicated team of engineers and joiners.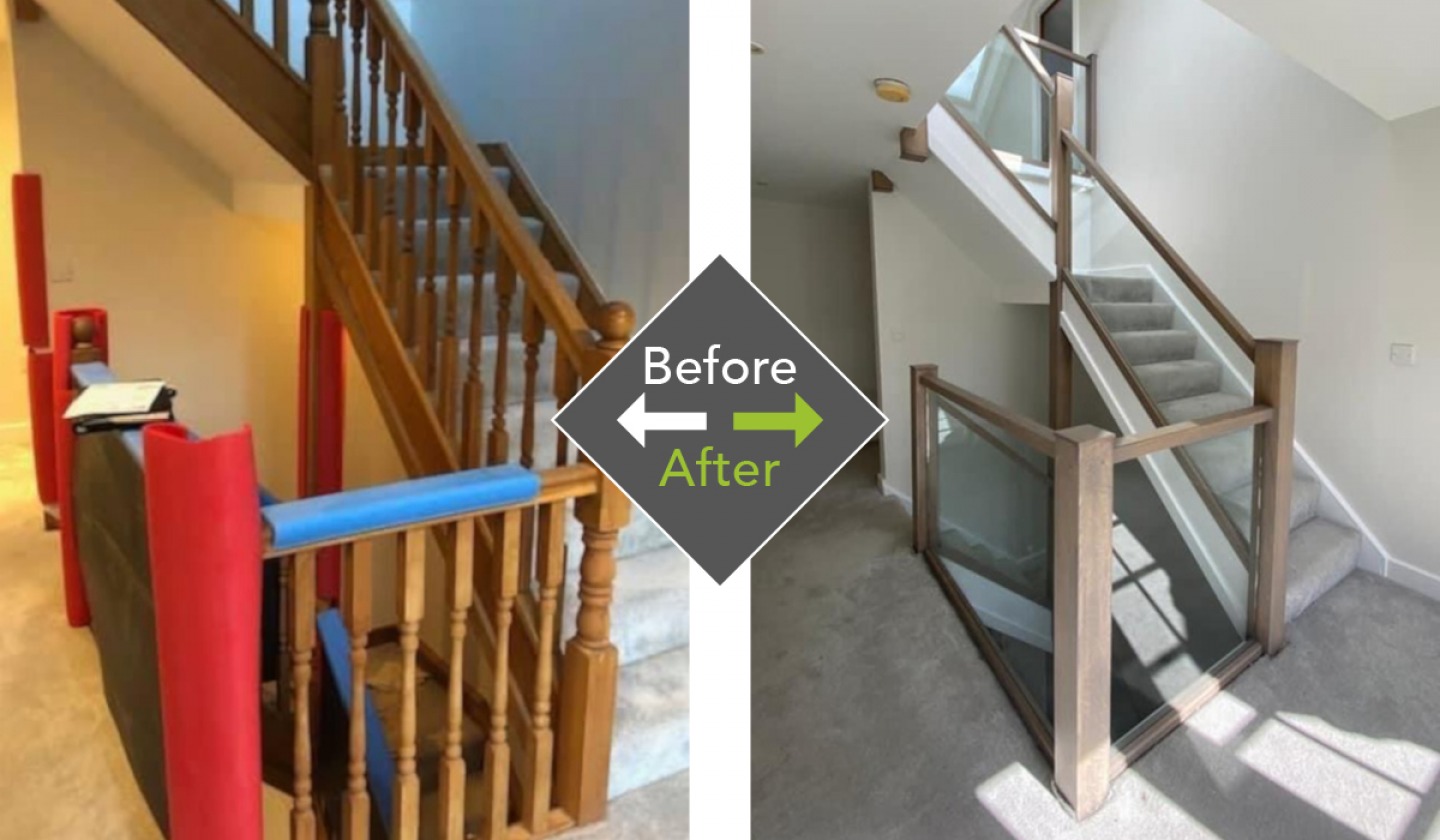 A glass staircase is incredibly versatile and, when teamed with an oak base and handrails, can work perfectly with any décor.
'I get huge satisfaction in bringing old staircases back to life using oak and glass, we get a huge reaction,' Paul continues. 'Adding oak newels and rails alongside really does give a contemporary look but also a nice contrast of colours to the areas. Some believe you must remove the whole staircase, but you actually don't. It's easier to do than you think.'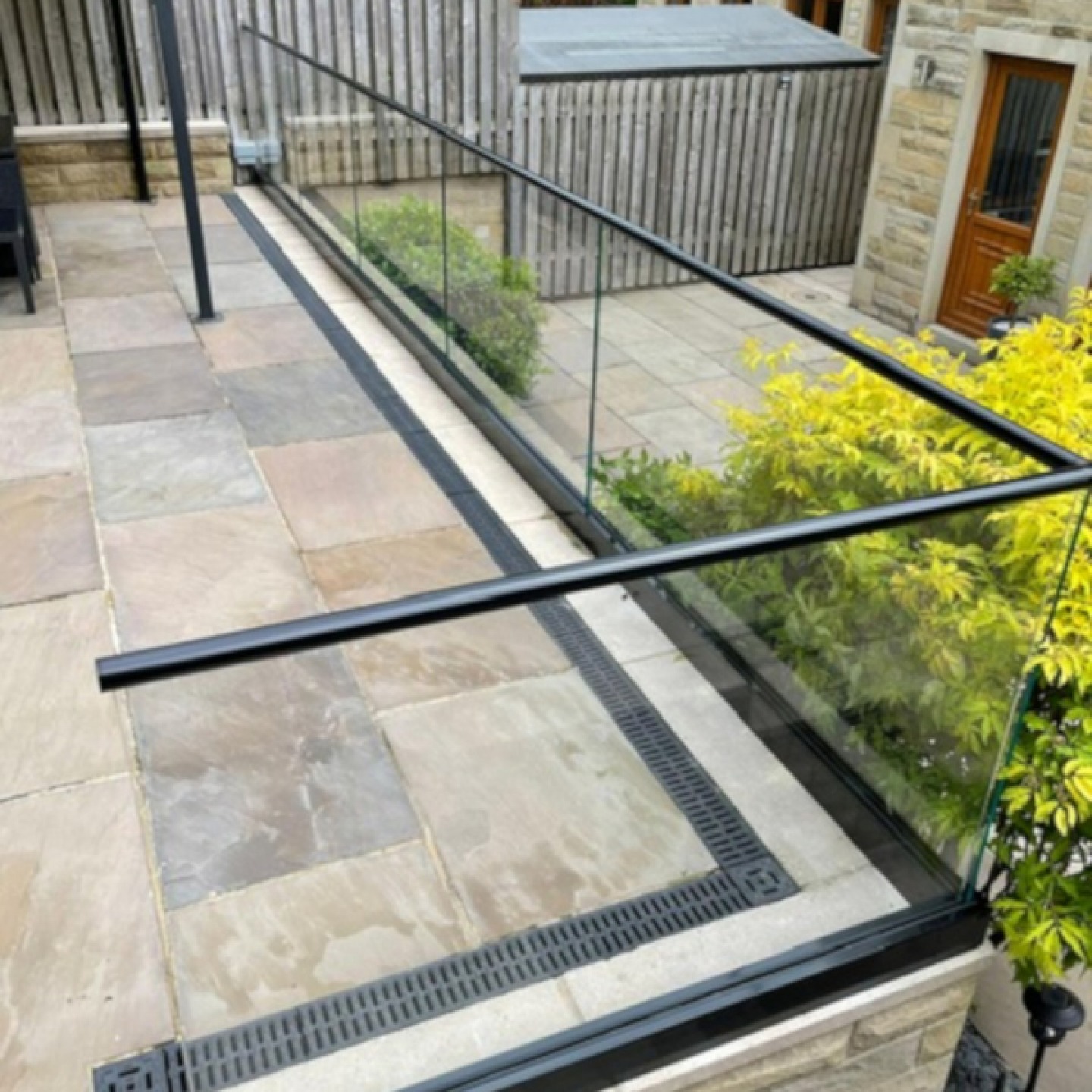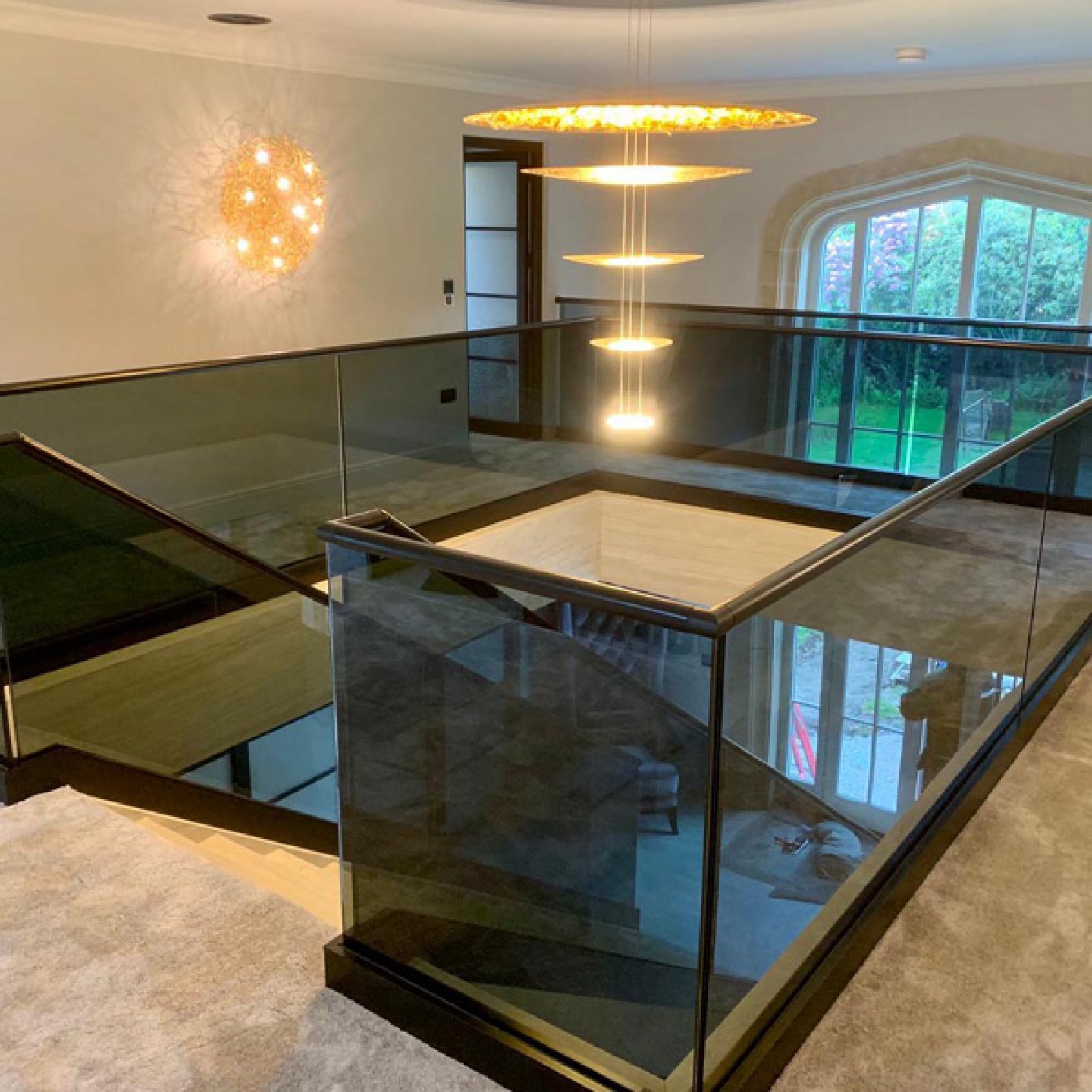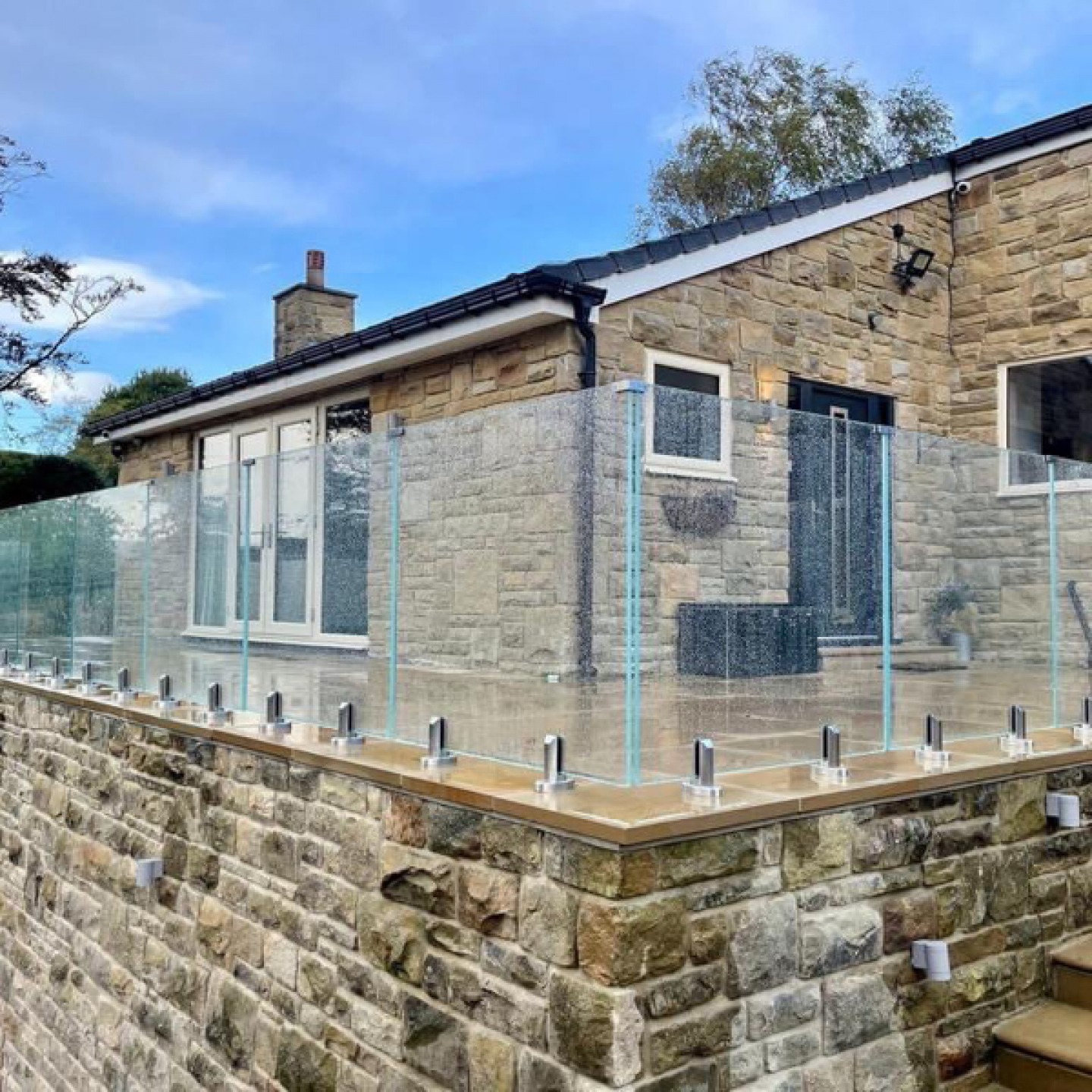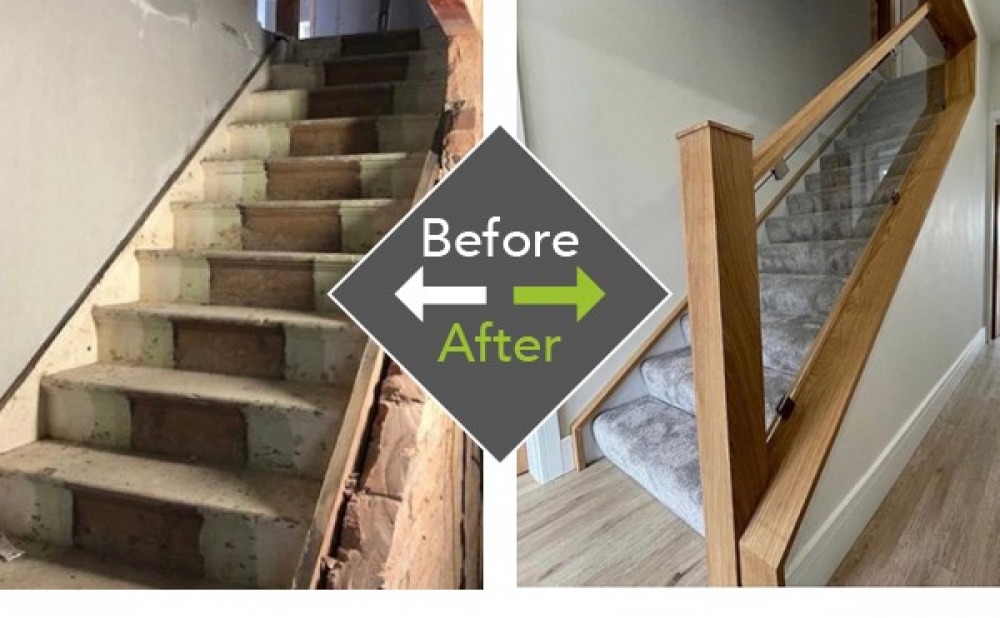 Glass staircases are usually installed much more easily, quickly and simply than a normal staircase. Glass panels, in a glass staircase, usually attach using brackets. In some instances, the base and handrails will feature a groove which enables the panels to slot in.
'We can renovate any staircase to a modern or traditional design,' Paul explains. 'Our standards are high and to ensure we meet the highest level of workmanship our family business skillset consists of qualified joiners and engineers. Our renovation service is a quick, mess-free way to achieve the look of a brand-new staircase. We only use the best materials and fittings to ensure we achieve the best results.'
Due to light being able to pass through, a glass staircase is a great option if you're looking to keep as much natural light in the room as possible. Additionally, you will be able to benefit from the surrounding view. If you have a smaller space to work with, a glass staircase will give the illusion of extra space, especially if you choose clear glass panels.
Balustrades are barriers that go around the edge of a designated area, such as a balcony or staircase, to make it safe. The options and products Glass Solutions offer include, frameless glass designs, Juliet glass balconies, decking glass, glass walls and windscreens, and stainless steel and glass.
Toughened glass balustrades used in glass staircases are incredibly strong and durable. Due to this strength and durability, a glass staircase needs little maintenance and should last for years to come. They are also easier to clean than wooden staircases.
Whilst staircases and balustrades are Glass Solutions' most popular types of installations, they also undertake bespoke projects too. Think glass walls and doors, shower enclosures, large glass replacements and glass splashbacks and mirrors. You'll find examples of their bespoke work as well as staircases and balustrades at their new offices at Killinghall Stone Quarry, just off the A61 near Ripley. This quirky space has one of the biggest splashbacks you're ever likely to see – the Knaresborough viaduct image measures nine by four metres!
And there's no standing still for Paul and his team as they're constantly looking for new ways to be creative and innovative. 'We are always trying to grow our skills and new ideas in the glass installation world,' he says. 'We will keep our business small and personal to ensure we stay focused on quality and not quantity.'
Modernising your home and garden with glass makes a statement. Not only does it look fantastic, it can maximise the amount of light in you home, it's easy to maintain and, ultimately, can add value to your property.
Glass Solutions
15d Killinghall Stone Quarry
Ripon Road, Harrogate HG3 2BA
Tel: 01423 509940 / 07734 654 668
hgwsolutions.co.uk