Mover & Shaker - John Charles Townend
It seems like the perfect job – travelling around the world, visiting vineyards and drinking fantastic wine – but according to John Charles Townend, owner of award-winning wine merchant House of Townend, it's actually a lot of hard work (and fun too)
When John Charles Townend was 12 years old his dad taught him an important lesson: the difference between burgundy and claret.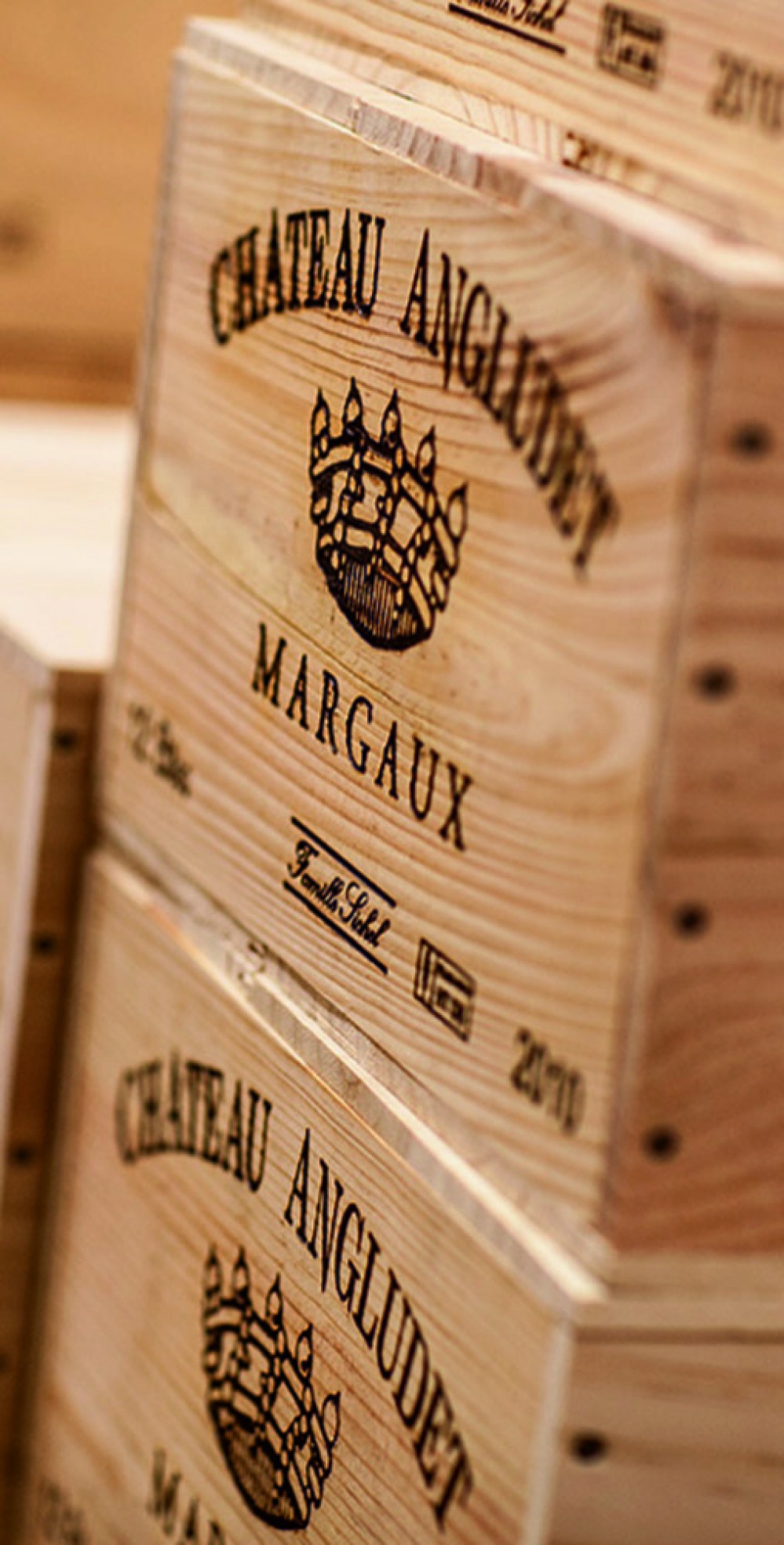 Together, the man and boy sat down with two glasses, one containing burgundy and one containing claret, and John drank from both while his dad explained the difference. His father then told him to taste them again, but this time blind, to see if he could spot which was which. John didn't have a clue.
'I remember thinking,' says John, 'This is far too complicated for me.'
Yet since taking over his father's wine business, John has transformed it from a chain of off-licences into a wholesaler supplying some of the best hotels and restaurants, as well as some of the most discerning private clients, having developed strong relationships with some of the greatest domains on Earth and won the International Wine Challenge's Merchant of the Year award for the North East of England in 2011, 2012 and 2013.
The company's legacy began long before John was around. His great grandfather was the first to enter the alcohol trade, opening a pub in Hull in 1893, before opening a bottling plant and shop. John's grandfather then took over and developed the wholesale element, and John's father took over in 1959, opening dozens of off-licences across Yorkshire, which is when John, born in 1965, first got involved – a very early work experience.
'From the age of five, every Saturday morning my father would take me to the office to get me out of my mother's hair,' he says, 'I was well and truly indoctrinated into coming into the business, in the nicest possible way.'
John's father had an ambition beyond the wine industry though – 'Politics was his first love I think,' says John – and was elected MP for Bridlington in 1979, employing a manager to run the business. Meanwhile John was sent to Oundle, a boarding school near Peterborough, with his education in fine drinking continuing during summer holidays.
'My father had always felt it was a big disadvantage for him in the wine trade that he didn't speak French,' says John, 'So from the age of 12, every summer I was packed off to stay with a family near Cognac with one of our cognac producers. I got on very well with this French guy and carried on going there every summer until I was 18.'
After leaving school John agreed with his father to have a gap year in France, working in Bordeaux, Champagne (for Moet & Chandon), Burgundy and the Rhone Valley, harvesting grapes and working in the cellars. He then studied Management Science at Warwick University. In 1988 he decided it was time to join the family firm after his father, who remained an MP until 2001, told him there might not be a business left much longer.
'Pretty quickly it became clear that the business needed changing,' says John. 'I think we had 18 off-licences at the time. You didn't need to be Einstein to realise that the writing was on the wall and we needed to change focus.'
John started as a buyer, spending his first three years meeting suppliers, and getting to know the wineries and producers. When he was 27 he took over as managing director and continued closing the off-licences (they are all closed now). Instead, he started supplying restaurants, which were opening up rapidly as people's lifestyles changed.
'I would say 85 percent of our business now is supplying restaurants, hotels and caterers,' says John, 'And the other 15 percent is private clients. We supply all over the country but our focus is in Yorkshire and the North East, although last year we did buy Lakeland Vintners in the Lake District.'
The company went through another big change in 2011, when it moved to a new building on a business park in Melton, near Hull. Keen to keep his loyal private clients happy – they were used to being able to knock on the door of his old warehouse to pick some bottles up – John decided to create the Cellar Door at the new site, a place where people can buy wine and experience much more.
'It's all very well having a shop here, but we've got to have something which will bring people in,' says John. 'We put in an industrial kitchen, a proper kitchen, and we have a chef who comes in and cooks the food, so we do dinners, corporate dos and private wine tastings. I host tastings for customers who buy a lot of wine and want a taste. We also do educational tastings, so people will pay their £15 for a couple of tickets and come and have a tasting of maybe six wines form New Zealand for instance.'
Another important part of the new House of Townend building is the wine library, which is in the corner of the fine wine warehouse (all of which is temperature-controlled, which is why John keeps his own collection in storage there). In the library John stores wine that he thinks is special and should be used when House of Townend hosts dinners or tastings, to give customers something special. He says it's a 'sizeable' collection.
'To be honest,' he says, 'Some of it has got so expensive that we will probably never drink it anyway, and we will probably have to sell it. I mean, one case is worth £30,000. You can't justify drinking that.'
Meanwhile, John continues travelling the world, maintaining relationships with producers, visiting domains, and heading to the south of France every December to choose the blends for the company's house wine. He spends around two months out of the country each year, tasting the greatest wine in the world, and trying to talk his way into an extra case or two.
'It is fun,' he says, 'But after three days of tastings, towards the end of the third day you're tired and you just want to go home. You do sometimes have to slap yourself across your face and say, "Hey, wake up, this is as good a job as you can get."'
House of Townend, Wyke Way, Melton West Business Park, Hull
01482 638888
www.houseoftownend.com