Oti Mabuse Talks Strictly, Dancing on Ice and her New Solo Tour
Oti Mabuse is about to head out on her first ever UK tour. Before she stops by Sheffield, we catch up
From mesmerising Jives and superb Sambas to South African traditional dances, I Am Here (a direct translation of Oti's name in the language Setswana, spoken in South Africa) is a show we're promised is not to be missed.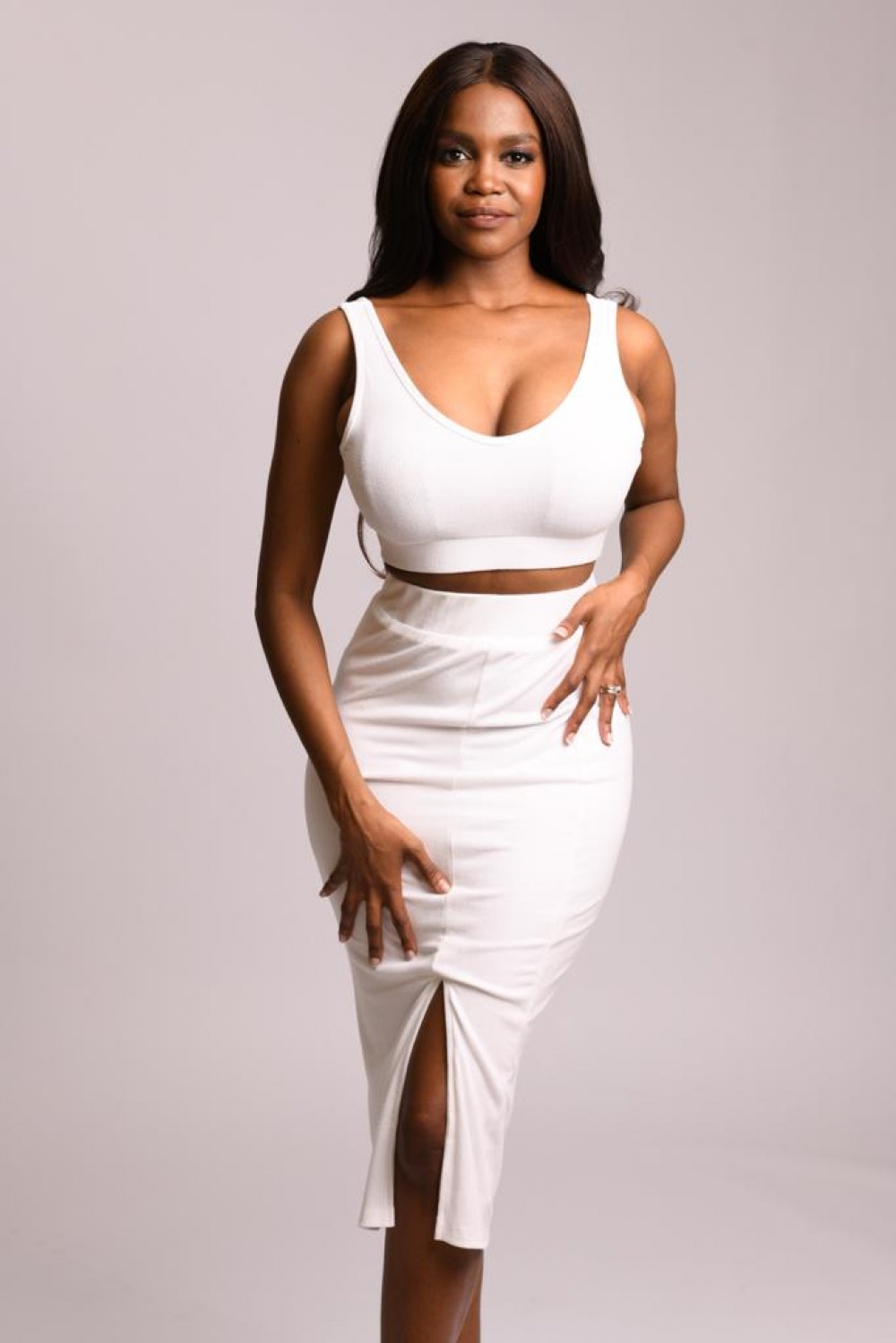 We loved Dancing on Ice this year! How did you enjoy your first series as a judge?
Oh! The final was amazing. It was so much fun to see everyone perform, and put their best foot forward. I mean, I couldn't ask for more. It's an incredible show and I feel absolutely blessed to be a part of it.
Did you take any tips from your sister when it came to judging the show?
Yes! My sister and I are very supportive of each other. She just told me that I should be my loud, fun, crazy self and actually enjoy it.
Would you ever take to the ice yourself?
Absolutely! It's exciting and Chris and Jane always try and get Ash and I on the ice. We'd be absolutely there for it.
How did you get into dancing and did you ever think you'd make it this far?
I started dancing when I was four years old; my mum got me into dancing. But, no, I didn't think I would ever, ever get this far! This was not something that I expected.
You're the only Strictly professional to have won two series in a row. Why was now the right time to take a different path?
It's been absolutely amazing, and I couldn't have asked for anything more, or better, but once you do win it you realise you've done what you came to do. I had a goal and I achieved it, and now I just want to have new goals, aspirations and things that I can achieve.
You performed some amazing routines on the show. Do you have any favourites?
My Samba with Danny Mac – that was definitely one of my favourites. Rapper's Delight with Bill Bailey was a great one. My show dance with Kelvin Fletcher was a fun one. I did an American Smooth with Jonnie Peacock and that was great too.
You have achieved so much. What have been your career highlights?
Definitely being on Strictly and winning that twice! Also being on Germany's version of Strictly. But also having my own show which is coming out on ITV. That's a big highlight for me! I can't wait to see what else comes. The experiences that I've had within the UK have made my life.
Tell us more about this new TV show.
Romeo & Duet is going to be an amazing dating show on ITV, launching on the 16th April. It's for singletons who are looking for love and they're going to find that solely based on their voice. If they decide to meet each other and go on a date, then they get to come out and perform in front of a studio audience, who get to decide which couple has the best chemistry.
What can audiences expect from your first ever solo tour, I Am Here?
Audiences can expect full party galore! It's all the experiences and influences that I had coming from South Africa, my time in Germany and all the way to the UK. It's all the things I love about being here too, in this new place I call home.
Are you excited to come to the North of England?
Are you kidding me? I feel like deep down, I am a Northerner! I really do love the North and I'm really excited about meeting the audiences. People are so nice and they're loud and open. They're big fans of Strictly and Dancing on Ice too! Performing for them is fun, and a privilege.
Is there a quote, a song or a person that inspires you?
All of the above! I'm really inspired by Beyoncé. She's been a really big inspiration for me. A quote that inspires me, and has for a long time, is 'failing to prepare is preparing to fail'. At the moment, I'm a big fan of Anne Marie and Becky Hill. Their music always puts you in a good mood.
Tips for budding dancers?
Stick with it and work hard. Make sure that you keep the essence of dance to the heart, which is expressing stories with your heart and body.
Oti's tour I Am Here will be coming to Sheffield City Hall on 25th June. Buy your tickets here.