Reece Dinsdale talks Emmerdale, Yorkshire and Switching Roles
As actor and director Reece Dinsdale celebrates the end of his successful talking tour, Reece's Pieces, he reflects on his career
With a long and diverse acting career (and dipping his toe in directing), Reece had plenty of stories to share on his most recent tour – shows giving the audience a chance to get to know the man behind the characters. Now, he's feeling hopeful for his future on and off screen and stage.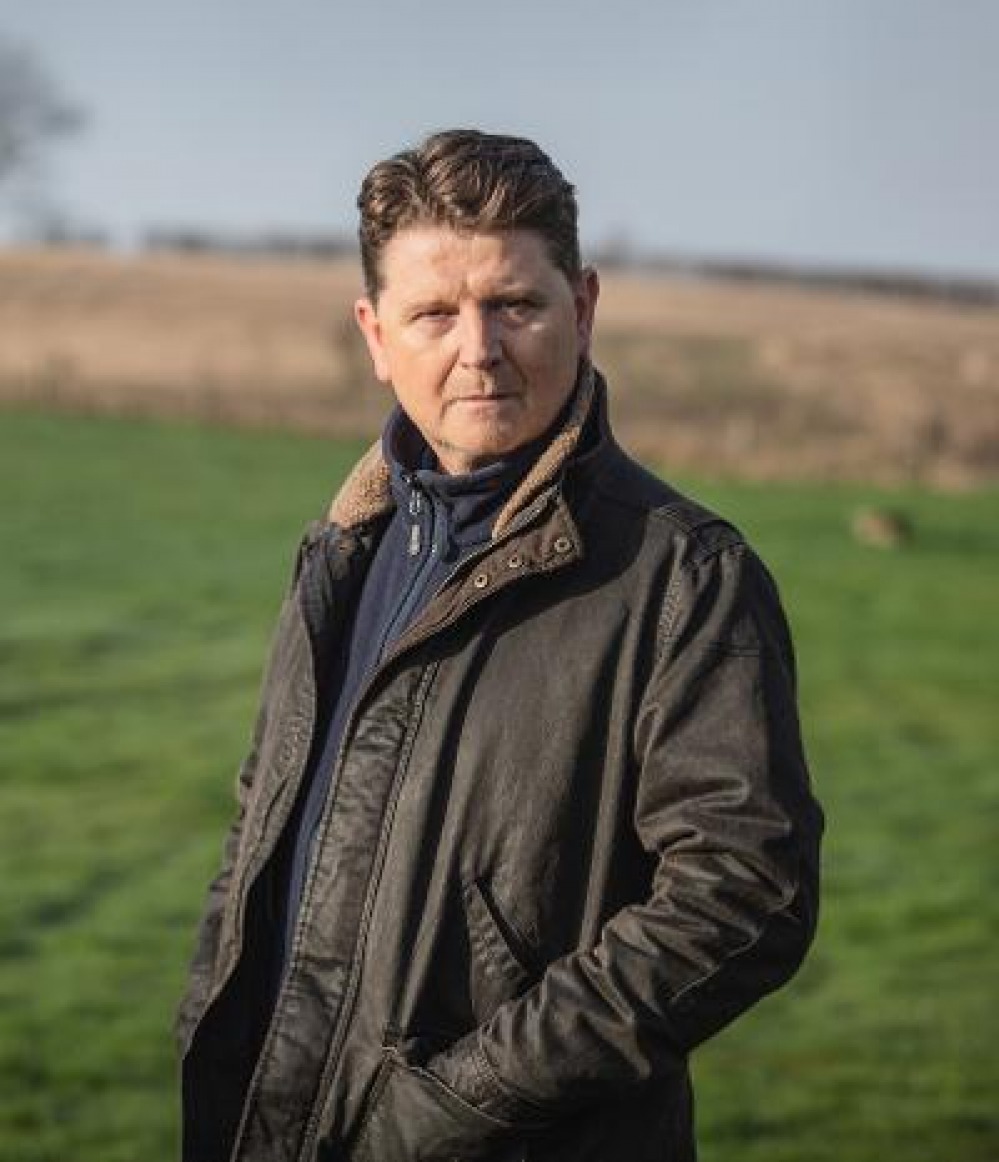 How are you?
Good! I'm just in from walking my dog who is laying down by my side.
You grew up in Yorkshire…
I'm very much a Yorkshireman – born and bred in Normanton. I got into acting because I was press-ganged into a school play as a 12 year old. I didn't want to be in it, but I was forced into it because the boy playing Tom Sawyer, the lead role, was ill. I did it, and I thoroughly enjoyed myself.
How did you get to where you are today?
From that moment on, I knew I wanted to be an actor. I wouldn't be thrown off the scent so I applied to drama schools and at the tender age of just 18 I went off to London. Moving there at the height of the punk explosion was phenomenal and it opened my eyes but meant I had to grow up pretty quickly. It was wonderful, and at 62 now I'm very fortunate that I can look back and say I'm as passionate about it today as I was then. As long as I can be creative, I'm happy and fulfilled.
What have you been up to recently?
Lockdown was pretty horrific for everyone but I must say that I landed on my feet as a performer. Before lockdown hit, I was directing some episodes of Emmerdale. I wasn't meant to be in the show, but just as my time was coming to an end they asked me to. I thought, what a great way to get to know the crew and the cast if I was to direct in the future. I knew that my character wasn't going to survive but all through the first lockdown, I was a part of the show as an actor. For something that was so cruel to many people in this business, I was just very fortunate to be in work. Even though we had a 10-week spell where we were off, I knew that I was under the umbrella of Emmerdale and had work waiting. I finished my stint with Emmerdale in 2021, having done a year, and I've been directing ever since. I can't complain!
What was it like going from acting to directing?
I was offered an opportunity around 10 years ago to direct an episode of Jimmy McGovern's Moving On for the BBC. I was playing the central role and out of the blue one of the producers said I should direct. I took them up on their offer and I thoroughly enjoyed it. Emmerdale similarly came out of the blue. It's been great! I obviously don't profess to be the greatest technical director that ever lived, but what I can bring to it is 40 years experience as an actor.
'Acting gave me a voice. It was a great way to show who I was via other characters and other people's work'
Is there a role you prefer out of the two?
Not really! I love both roles, it's just been an added bonus that I've come to directing. I guess I'll never not be an actor. That's my first love and that's what I've done for more than 40 years (yes, I'm that old), and I adore being on stage too. I hope that'll continue til the day I drop. But one role feeds the other and you can put your advice into practice. The variety of it is what keeps me going because while they're in the same business, they're very different jobs. I'm very happy to be allowed to be creative.
Can you talk me through some of your career highlights?
The wonderful thing about my career is the diversity. There's a range of things I've been able to be involved with. That includes acting in the biggest film ever made as Guildenstern in Hamlet. This film starred Jack Lemmon, Billy Crystal, Robin Williams, Kate Winslet and Charlton Heston – and there's me doing my thing. I loved sitcoms like Home To Roost and Threads which was shot in 1984 about a bomb hitting Sheffield. Plus, doing loads of stage work whether that be the National Theatre, Leeds Playhouse or the RSC. The fact that I'm at 62 and still doing it is a highlight I suppose!
Is there a quote that inspires you?
John Thaw once said to me (his best advice ever): "always keep coming out of a different corner, always keep them guessing".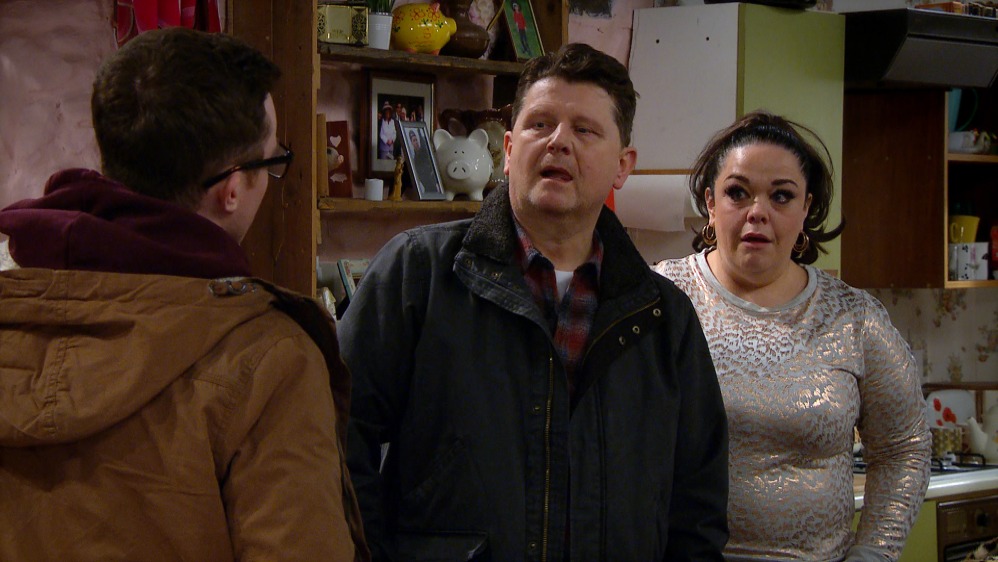 You played quite a cruel character in Emmerdale! How difficult was that?
I like these parts! It gives you something to get your teeth into! They're always much more fun – more rough edges and darker corners to go into. I'm absolutely nothing like the parts! Funnily enough, I used to play all the nice guys in the early days of my career and when I went up for the film I.D, they wouldn't see me at first. They said Reece couldn't do this; he's a nice guy, he's John Thaw's son in Home To Roost. And I thought how little they know of what I can do. They couldn't find who they wanted so I went for the audition and I got it. After that film came out, all the bad parts came my way. I think I'm in line for a goodie soon. Someone once said: "if Reece Dinsdale is in it… he did it". It's good fun!
How did it feel to be going on stage as yourself for Reece's Pieces, rather than a character?
Wow! It's extraordinary. I guess I became an actor because as a young Yorkshire lad I wasn't very confident about my vocabulary and who I was. Acting gave me a voice. It was a great way to show who I was via other characters and other people's work. Acting was a safety cloak that I wore. I guess in the last four to five years, there was a maturity setting in and I was playing with the idea of being a bit bolder. My dad died two and a half years ago and his dying words to me were: "don't hide your light under a bushel, go and show the world what you can do and who you are".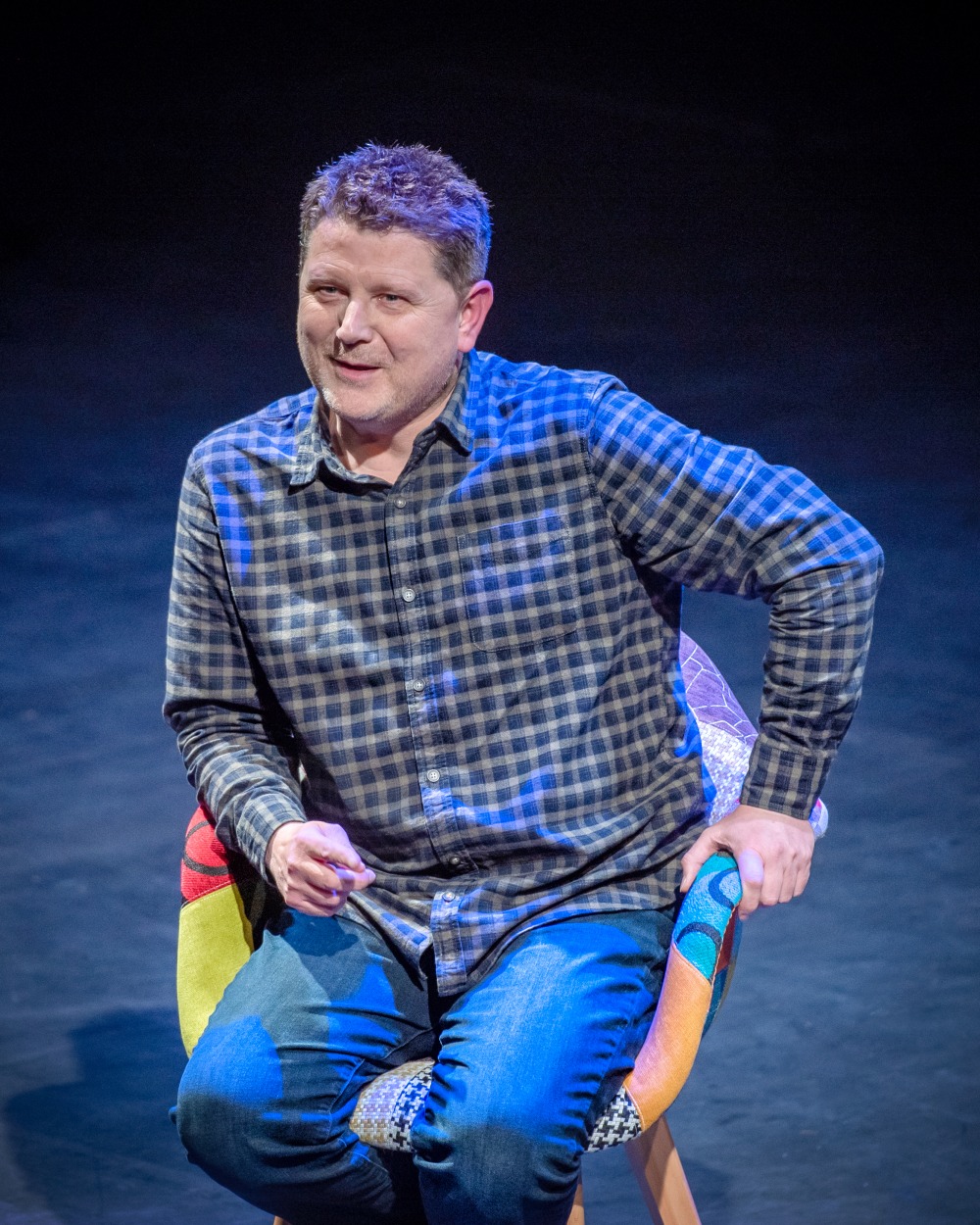 I opened an account on Twitter to use my voice and decided it would be nice to share my experiences, especially with younger actors. I thought I had a lot to give back. In lockdown, people were struggling and suffering and here I was with my 10 weeks off from Emmerdale and I realised now was the time to give what my dad said a good go. I thought I'd take 10 minutes on Periscope (which was Twitter's arm of live streaming) to talk about myself and my career. I thought: if no one listens, then I don't have to do it again. I did 45 minutes, then the next week an hour, then an hour and a half the week after – by the ninth or tenth one we were up to two hours and 30,000 people had tuned in. I was sharing my work experiences but I was also sharing my personal experiences and people were able to identify with how I was speaking, I think. I was inviting people to ask me questions as well. It was a two-way thing and we just chewed the fat.
Where does the show come into things?
A great friend of mine, James Brining who runs Leeds Playhouse, was trying to reopen the theatre after the first lockdown and he said he needed a show that was readymade and that I had what he called "a terrific show" on Twitter. He asked if there was any chance we could transfer it to the stage to experiment with getting audiences in. We did it. It sold out. We had a ball. And it's gone from there, with more shows in other theatres. Sometimes I go off on tangents. It's funny: you find your voice and then you can't stop talking! As part of the show, I offered it up to the audience to ask me questions. The funniest thing was I told the story about being Tom Sawyer and the boy who couldn't play the part. Someone put their hand up to ask a question and said: "I was that boy, I was Tom Sawyer. It's all down to me, your success." It's very true. What a small world!
Is there an actor you'd love to work with in the future?
There's so many! It's too wide a field to just pick one. My favourite actor is always Jack Nicholson – that would be rather nice, wouldn't it?
Happiest memory in Yorkshire?
The birth of my son. He was born here in Harrogate.
Favourite TV show set in Yorkshire?
One that made me really laugh was a two-parter written by Barry Hines called The Price of Coal. Because my dad worked at the pits, we watched this in the 70s. The first part was hilarious and the second one was a pit tragedy and there wasn't a laugh in it. It was the yin and the yang of coal mining and such jobs, and it was so well made.
What's next for you?
I'm directing Emmerdale now and then I go and direct Coronation Street. That's something to be proud of I think. Many actors have been in both shows before, there's no doubt about that. I know Noreen Kershaw will have acted in both and directed at least one of them, but very few have directed both. I have plans to do a play in 2023 too.
Follow Reece on Twitter at @reece_dinsdale to keep up to date with his work and future shows.