Review: Sunday Lunch at Hotel du Vin, Newcastle
A delicious French market table followed by a classic Sunday roast with a glass of wine in hand? We went along to try Newcastle's Hotel du Vin Sunday offering
Originally home to the Tyne Tees Steam Ship Company, Hotel du Vin sits inside a magnificently refurbished Edwardian building with a nod towards its maritime past. Just up from Newcastle's iconic Quayside, the hotel and bistro restaurant are tucked away behind large wooden doors which lead to an inner city oasis of seasonal dining and fine wines.
Heading through the courtyard and into the hotel, we pass through the dark and intimate bar before getting to the bistro. The natural light from the spring afternoon sun gives the restaurant warmth and we're shown to a table by the floor-to-ceiling windows.
We're offered water (sparkling or still, settling for the latter) which is shortly followed by our choice of wine. Having previously tried Hotel du Vin's tasting menu with expertly paired wines, I was thrilled to see my favourite wine, the Altanza Rioja, still on the menu, so naturally ordered a glass.
Doing things a little differently for their Sunday lunch offering, Hotel du Vin serve a French market table for the starter course, where diners can help themselves to the selection of freshly-prepared food and grazing nibbles. Our waiter shows us through to a room at the back of the restaurant where a long table is filled with appetisers including shell-on prawns, a selection of charcuterie, potato salads and hot and cold salmon. We take it in turns to load up our plates.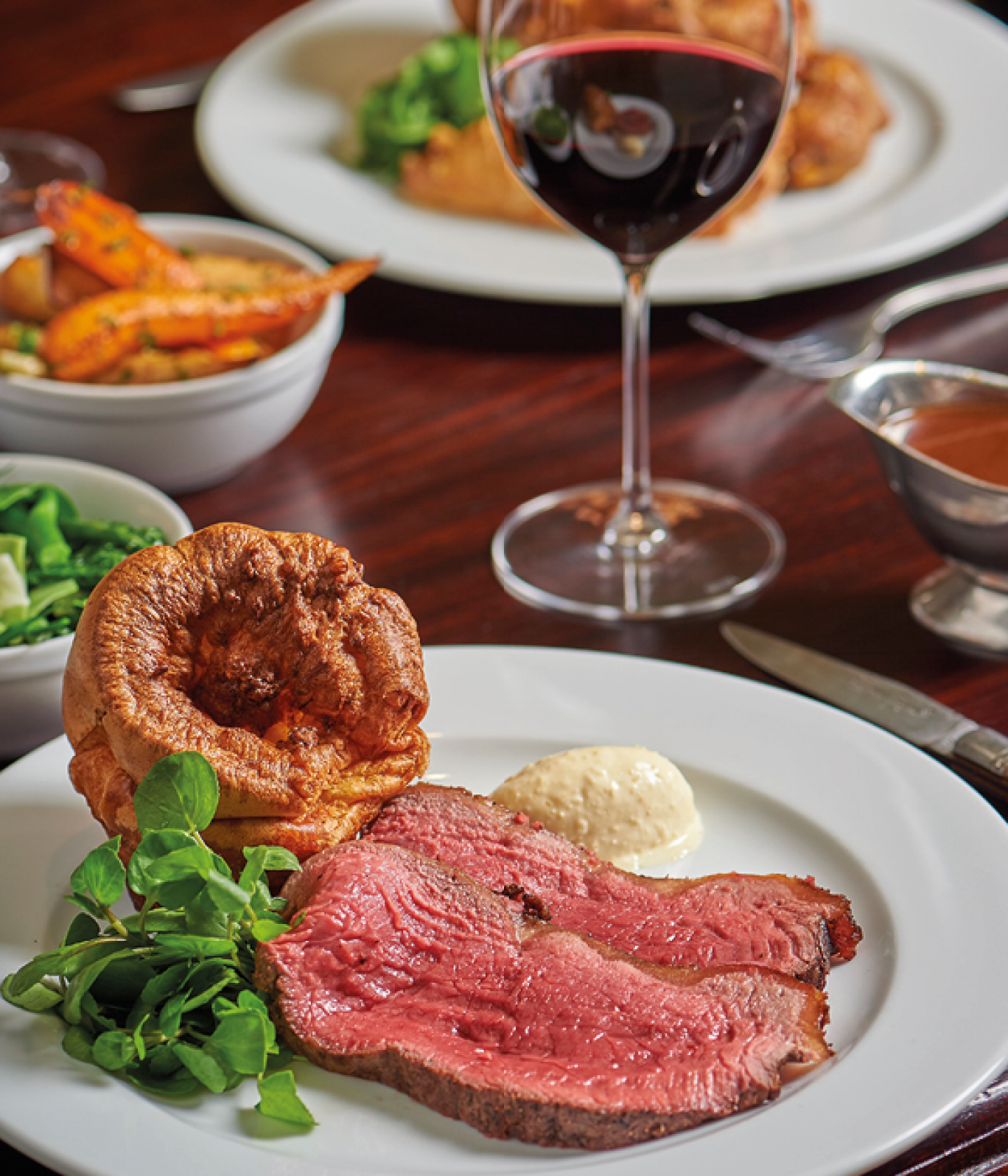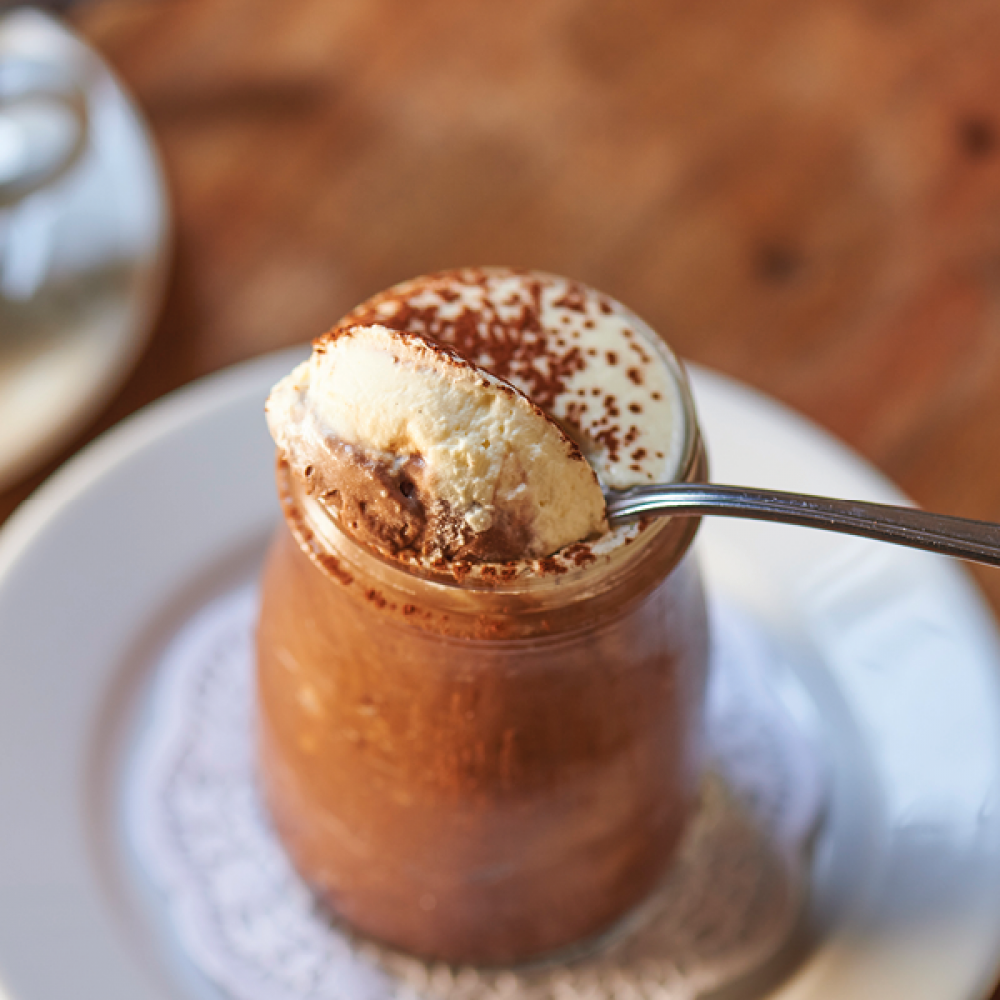 We both particularly like the grilled vegetable, green bean and halloumi salad, and the fennel, feta and pomegranate with fresh leaves. I also take a small bowl of the soup of the day (spiced tomato) alongside a slice of soft, freshly-baked bread.
Our main Sunday roast choices are chicken and stuffing, which is tasty and succulent, and roast sirloin of beef, cooked pink. The plates are served with our own individual pots of gravy and giant Yorkshire puddings alongside a sharing platter of vegetables, roast potatoes, honey-glazed carrots, braised red cabbage and broccoli. Gaining a bonus point from us, we're offered top ups of gravy throughout our meal.
Next up are the desserts and we take a little while to decide what to order. The choice is exactly what you'd expect from a classical French bistro with a modern British twist. There's crème brûlée, sorbet and rum and raisin crème caramel, however my dining companion loves rhubarb so the crumble with custard was a no brainer. The large shallow bowl comes the traditional way with lots of tangy chunks of rhubarb and she drizzles the custard over the top. I on the other hand, go for the pot au chocolat served with a layer of crème Chantilly and dusted in cocoa. I dig my spoon into the small ramekin and the smooth, rich chocolate is deliciously indulgent.
We finish the last of our wine and savour every mouthful of our desserts before heading out into the afternoon sunshine for a stroll along the Quayside. Hotel du Vin is a great place for Sunday lunch, whether you're dining in a pair or taking the whole family. We'll certainly be back for seconds – especially to try the cheese board with artisan crackers and chutney alongside another glass of wine.
Allan House, City Road, Newcastle NE1 2BE
0191 389 8628
hotelduvin.com