Reviewed: Black Horse Beamish
Perched above Beamish conservation valley, the Red Row Estate is home to the Black Horse Beamish – an idillic 300-year-old country pub steeped in history
We leave Newcastle City Centre hoping to miss Friday evening's typical rush hour traffic, but failed to factor-in Storm Arwen and the rather treacherous conditions we have to drive through to get to our mini staycation.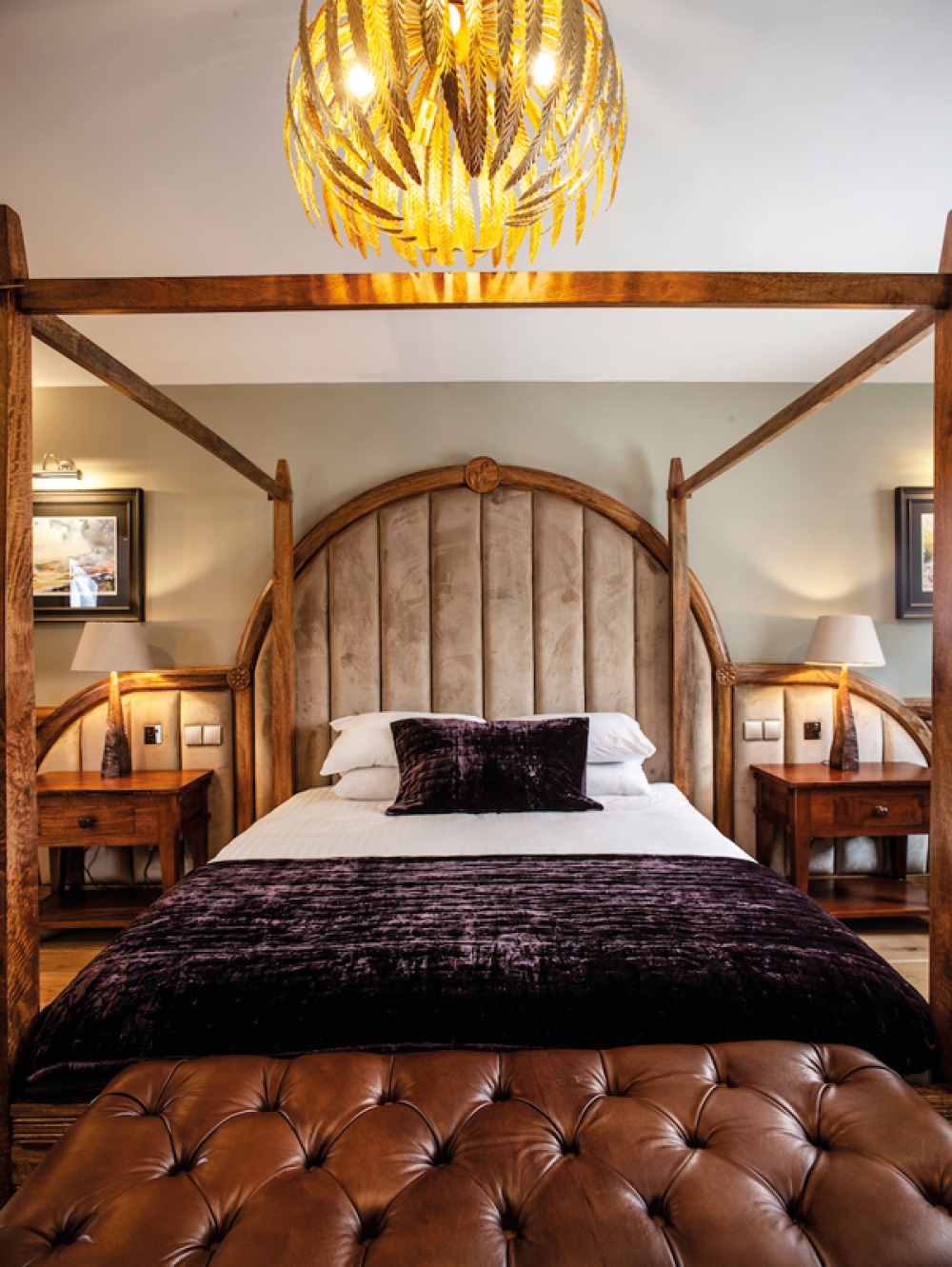 Crawling along a single-track road with snow blistering across from the fields and trees just about holding onto their branches, following the sat-nav's quickest route, probably wasn't the smartest of ideas. However, when we pull into the grounds of the Black Horse Beamish, a sigh of relief along with a warm welcome and a swift show to our room (the Birch, on the first floor of the Old Red Row) help restore our somewhat shattered nerves.
Oak furniture, earthy tones and an harmonious mix of contemporary local artwork hanging on the walls make for a very warm welcome. There is ample space for us to make ourselves at home; with dressing gowns already laid out on the super king four-poster bed and a Nespresso coffee machine too. The bathroom is nothing short of spectacular, with a copper roll-top bath, a large slate sink and a spacious walk-in shower. There are luxurious touches wherever you turn – from the long leather ottoman at the foot of the bed to the White Company toiletries dotted around the room.
Fully restored, we head to the restaurant and pub just a short walk across the estate. The storm hits us hard as we head outside, but it's soon forgotten when we are welcomed by roaring open fires in the bar, and immediately taken to our table in the restaurant. The rustic country pub theme, with stone walls and dark mood lighting, creates the perfect cosy atmosphere to enjoy a warming dinner.
We decide to skip the starters and go straight to the main course with my dining partner choosing the Black Horse famous fish and chips – made gluten-free – accompanied by tartar sauce and mushy peas. Keeping to high-quality and fresh ingredients, tradition is not lost at the Black Horse as the fish and chips come served in a newspaper, with a slice of fresh lemon on top. On the evening of our visit, the festive menu has just been introduced, so I gladly give the butter roast turkey crown a try. Served with roast potatoes, mash, pigs in blankets and sage and onion stuffing, as well as plenty of seasonal veg and an extra pan of gravy for good measure, it was delicious. Both dishes were hearty, wholesome and filling – the perfect antidote to the weather raging outside.
Of course we couldn't resist a look at the dessert menu (after a rather lengthy breather) and we enjoyed another glass of wine whilst we took our time choosing – something I imagine happens often here. I ordered the sticky toffee pudding with salted caramel and a side of pouring cream, whilst the chef made a special alteration to make the pavlova dairy free for my partner – think juicy blackberries and raspberries with a freshly made meringue and a side of raspberry sorbet.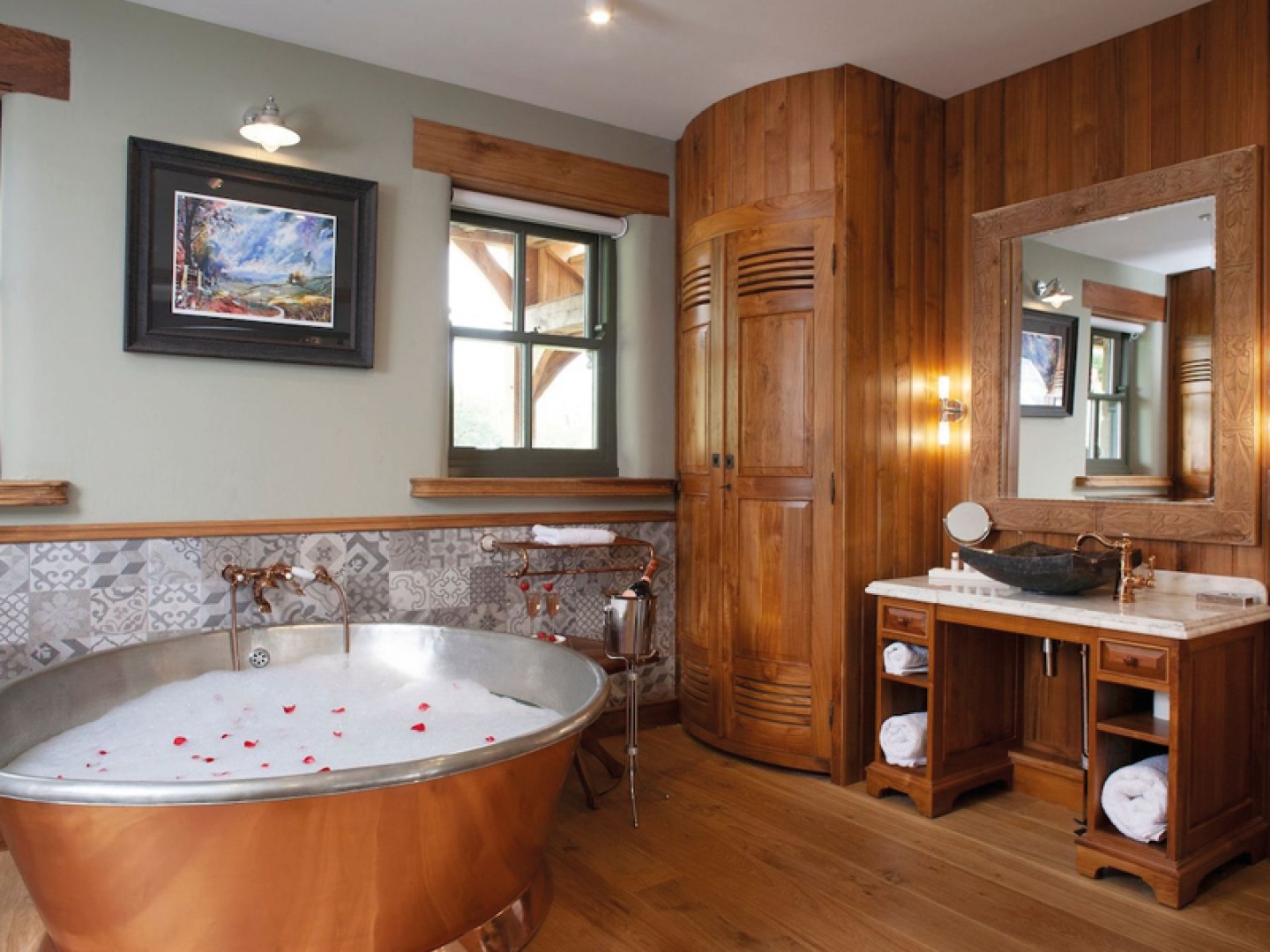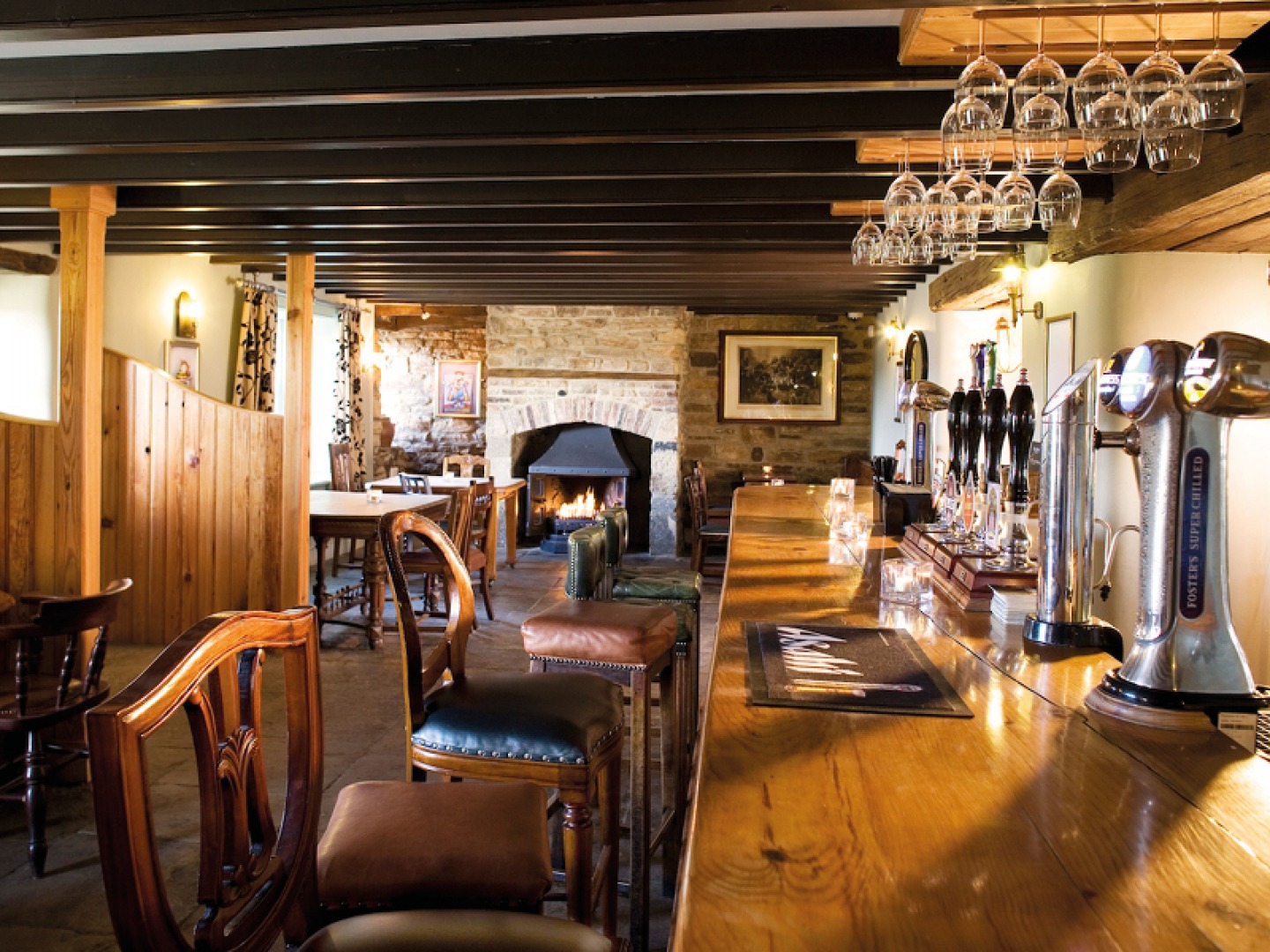 Although a stroll to walk off our food would have been ideal, I happily settled for a soak in the roll-top bath back in the room; the TV opposite playing a cheesy Christmas film.
After a good night's sleep (thanks to the supremely comfortable bed) and only being woken up once by the storm, we head back to the restaurant for breakfast – this time taking a seat in the light and airy conservatory.
There are baskets of bread ready to be toasted and coated with the assortment of miniature jars of jam, and fresh juice is available on the continental table. We order our coffee and two full-English breakfasts to set us up nicely for the day ahead.
We're reluctant to take our leave after such an enjoyable and relaxing night away, and there is nowhere we would have preferred to be to wait out Storm Arwen. However, as the Black Horse Beamish is a mere 30-minute drive from Newcastle, we're sure we'll be back again soon.
Black Horse Beamish, Beamish DH9 0RW
01207 232569
blackhorsebeamish.co.uk