Six of the Best Bakeries Across the North East and Yorkshire
It's Sourdough September and nothing beats a freshly baked sourdough from your local bakery
Here are six of our favourite places to stock up.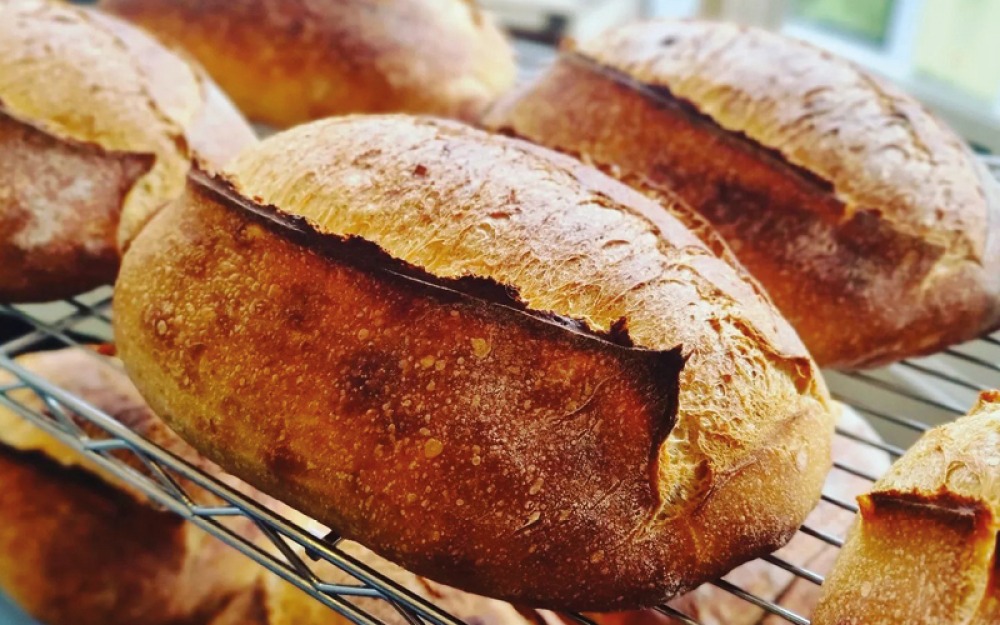 PureKnead
Stop by Pureknead (in Newcastle or Whitley Bay) and pick up a loaf of delicious sourdough bread. Made using traditional techniques and taking 48 hours to create, the team use only flour, water and salt for their fresh dough. Whilst you're there, make sure to check out their range of fabulous cakes and sweet treats – we can't resist their famous mile-high lemon meringue pie.
Bakerman
Darlington's popular not-for-profit bakery, Bakerman, is run by a team of specialist bakers who bake authentic sourdough bread. Look out for weekly specials such as garlic and herb or cheddar and marmite loaves. Our favourite is the parmesan and black pepper sourdough.
The Grateful Bread Bakery
In the heart of Hexham you'll find this small, family-run artisan bakery which specialises in organic sourdough bread. The team bake everything from traditional white to malted brown and rye breads, and you'll find sweet treats, coffee and locally-sourced jams here too.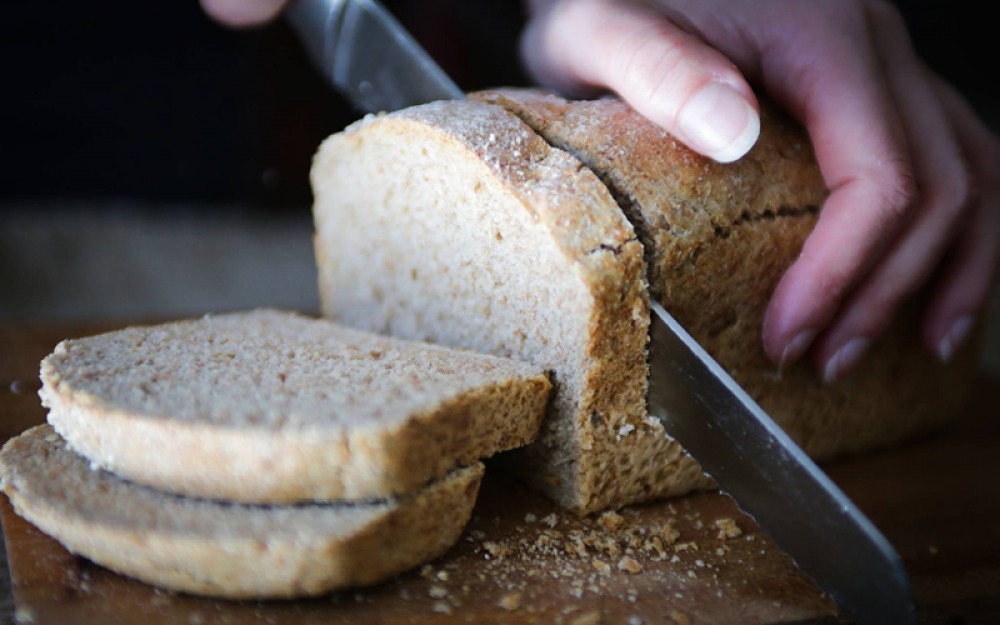 Bakeri Baltzersens
Baking a range of long-fermented sourdough loaves, rye, ciabatta and more traditional yeasted white and granary-style loaves and rolls, Bakeri Baltzersens is where to head this month. Visit the bakery shop in Harrogate to shop freshly-baked breads as well as sweet treats and morning pastries.
Bondgate Bakery
Since 1984 this Otley bakery has been baking delicious breads and sweet treats using recipes which have been passed down through generations. Using traditional methods, the team here carefully source their ingredients and bake the old-fashioned way, meaning no additives or mixes. Try their mixed seed cob loaf, it's one of our favourites.
Bluebird Bakery
Real bread made slow and simply, using flour, water and salt, can be found at this popular bakery. With bakeries across Yorkshire (including in Malton, York, Leeds, Acomb and Holmfirth) Bluebird Bakery are renowned for their long-fermented, handcrafted breads and loaves.