Spruce up your Outside Space
Now's the time to get into your garden and give it that much-needed makeover for summer
Here are some top tips to get you started.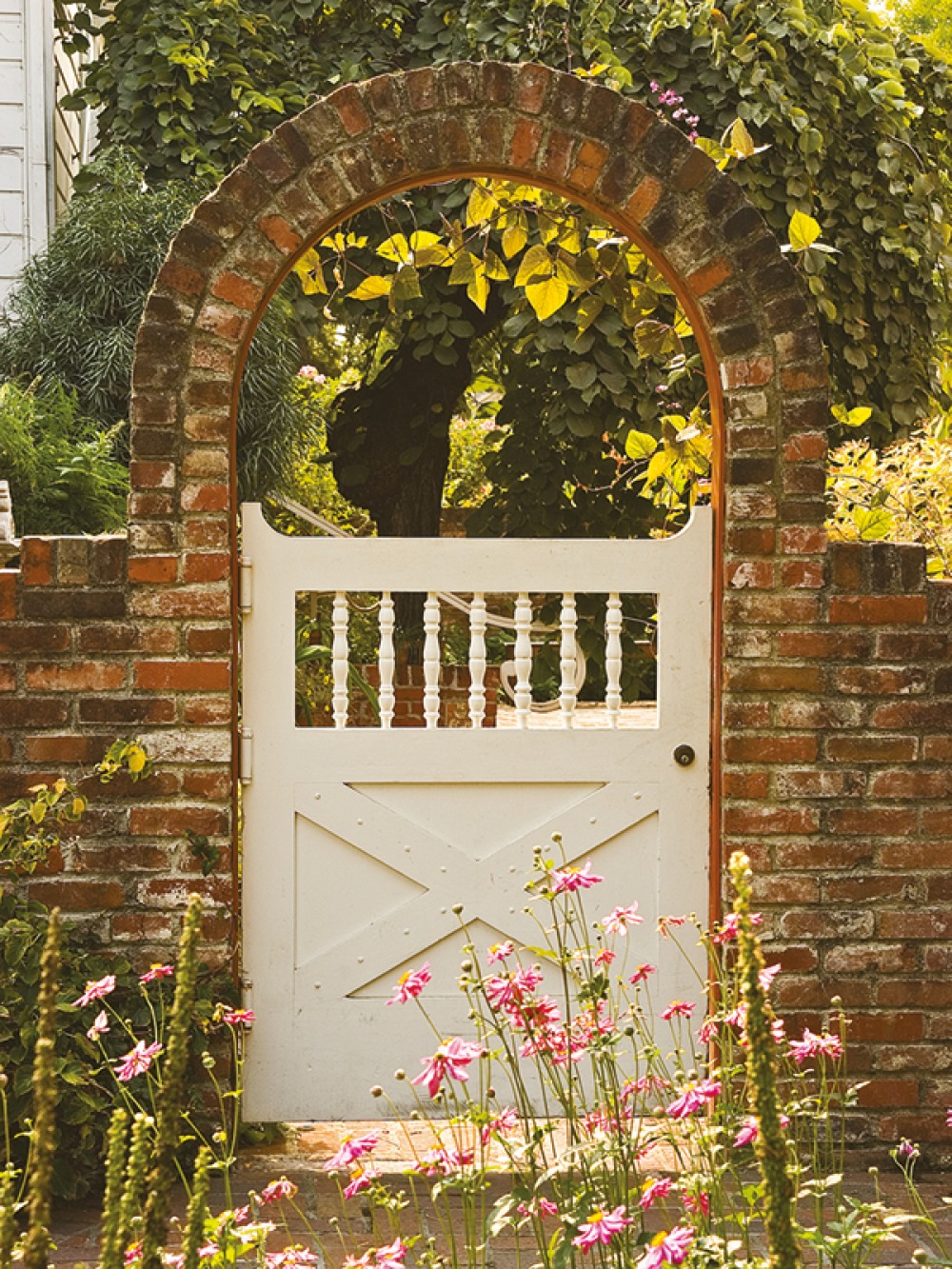 The wet winter we've endured, followed by a warmish and damp spring has meant many of us are now faced with a film of green slime on everything from decking and paving slabs to furniture, garden pots and even, in some cases, on the trunks of trees. It's nothing that a hard brush, some warm soapy water and a little bit of elbow grease can't move. There should be no need for harsh chemicals, but for very stubborn stains the extra power provided by a jet washer might be necessary.

When we think of the garden we often just think about the lawn and flower beds, but obviously there's so much more to consider if you want to get first impressions right. Never underestimate your garden gate. Too high, too low or too neglected – they all give the wrong impression. Choose the gate most appropriate for your property and make sure you maintain it well.

Gardening is all about trial and error (and lots of patience). But there are things you can do which add impact immediately. Add a carefully-positioned centrepiece, such as an arch, statement garden statue, or bench as a focal point. You don't need a huge space – just position it carefully so it delineates an area, or becomes a central feature, leading your eye away to new spaces.

Seating is a crucial element of any outdoor living space, and different corners of your garden may come into their own at different times of the day. A well-positioned bistro table and chairs in one sunny corner can make the most of the morning sun, whilst a sunny, west-facing terrace with a garden lounge set makes the perfect spot to soak up the evening rays. Solid Oak Hardwood Furniture, based in Hartlepool, hand make bespoke benches which can be designed to suit your special space, and gorgeous tables and chairs, destined to become family heirlooms. solidoakhardwoodfurniture.co.uk

Get mowing. Start now and keep going once or twice a week. Trim the edges with shears and re-edge – a surprisingly satisfying job which instantly transforms an untidy lawn. You can change the shape as you go – use a hosepipe as a guide if you want to get creative with curves.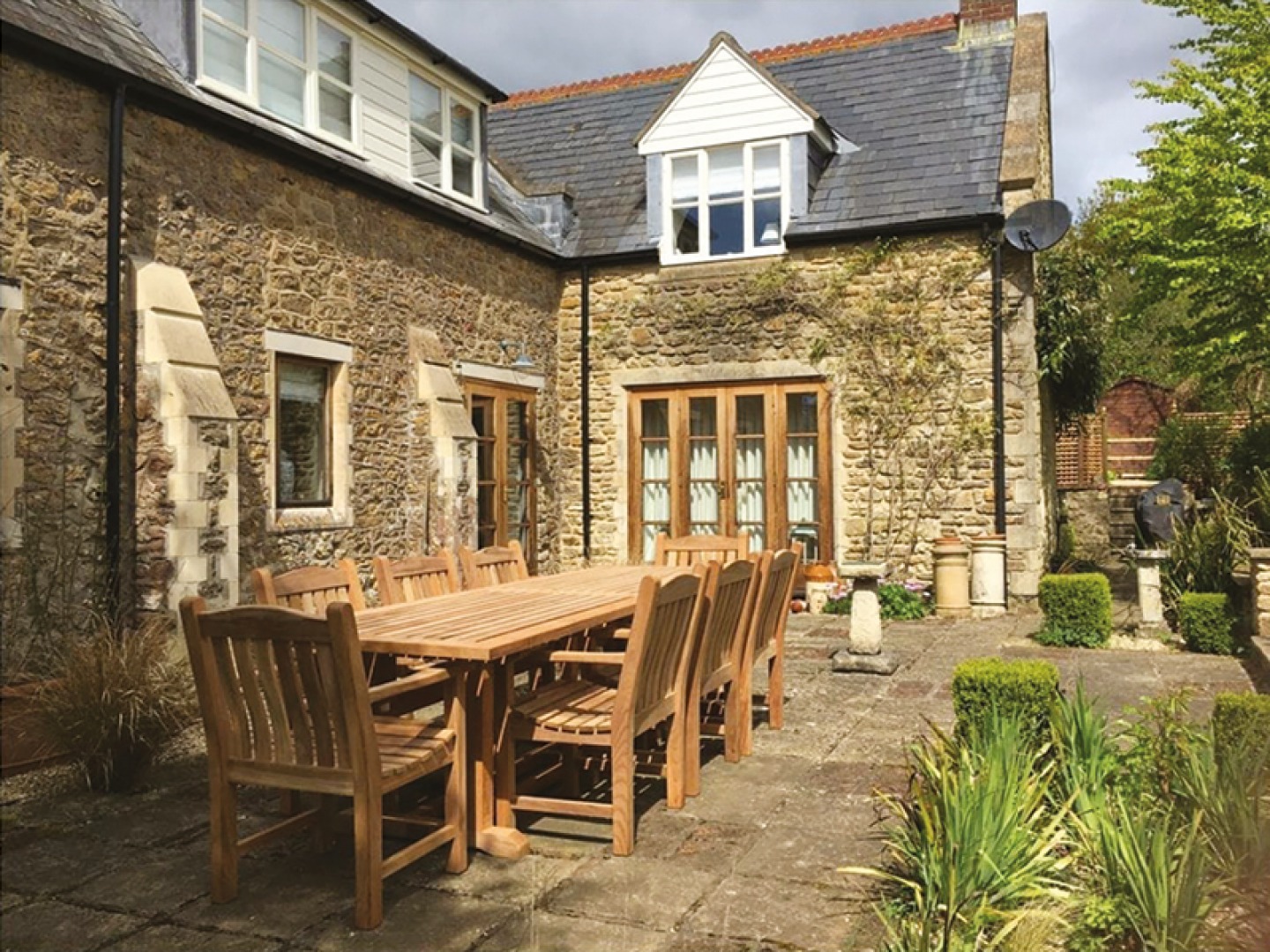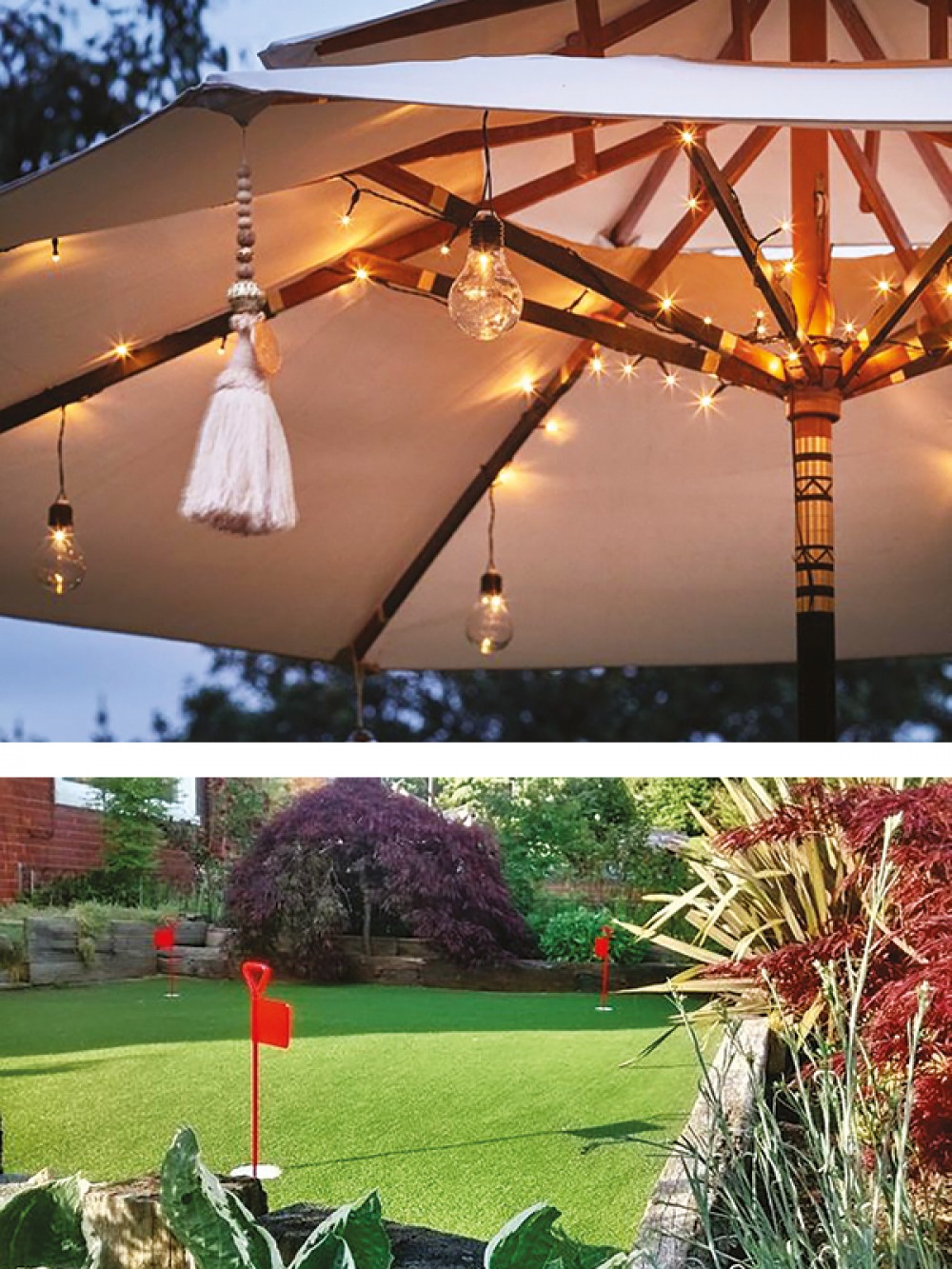 You've always wanted one, so now is the time to plan and plot your perfect summerhouse or garden building. It can be as simple a structure as you need, or as complex as you want. Decide what you want to use the space for, and then you can work out the best place for it. If you just want a simple sun room or shelter then the sunniest place in the garden is ideal, or perhaps a sunny but exposed spot with a view, where a shelter would mean you could enjoy it all out of the wind. Perhaps you've always wanted a home gym, or now you are working from home you can see the benefits longterm and are looking for a secluded home office space away from the busy family home? Leeds-based Phoenix Garden Buildings offer a bespoke design service, and from the simplest traditional potting sheds to contemporary work spaces and airy summerhouses they will work with you to construct the space you've always hankered after. phoenixsheds.co.uk

Now is the time to sort out your compost heap. The lower layers which have had a year or so to degrade can now be spread on the grateful plants in your garden. The more recent, top layers need to be forked over and can form the base of your new heap.

No real space for a veg patch? Then use pots to grow your own. They key is to choose compact varieties, to save space, which are fast growing, for satisfaction, and produce a long crop – so you can enjoy them all summer long. Cut and come again salad leaves are some of the easiest things to grown in pots, as are tomatoes, spinach and smaller courgettes such as Piccolo. Seed specialists such as Suttons have a great selection to inspire you. Want to skip the seed stage? Vegetable plugs are also available from specialists such as organicplants.co.uk and pippagreenwood.com

One effective way to add interest to your garden instantly is with lighting, whether in the form of solar spotlights, fairy lights or even an outdoor lamp. Create interesting pools of light and shadow. Highlight your new specimen tree or simply hang lights from a nearby tree or trellis for a pretty finish. Harrogate-based Lights4fun have a good selection including their popular battery powered parasol lights and solar Tiki torches. Lights4fun.co.uk

With so much time on their hands, keen (and frustrated) golfers will no doubt be practising their putting up and down the living room carpet. If space allows, perhaps the time could be spent planning the perfect private putting green. Wakefield's Dream Greens are experts in installing artificial putting greens – indoors or out – for you to practice putting to your heart's content. They also supply artificial turf for anyone wanting all the benefits of a lawn, but none of the work. dreamgreens.co.uk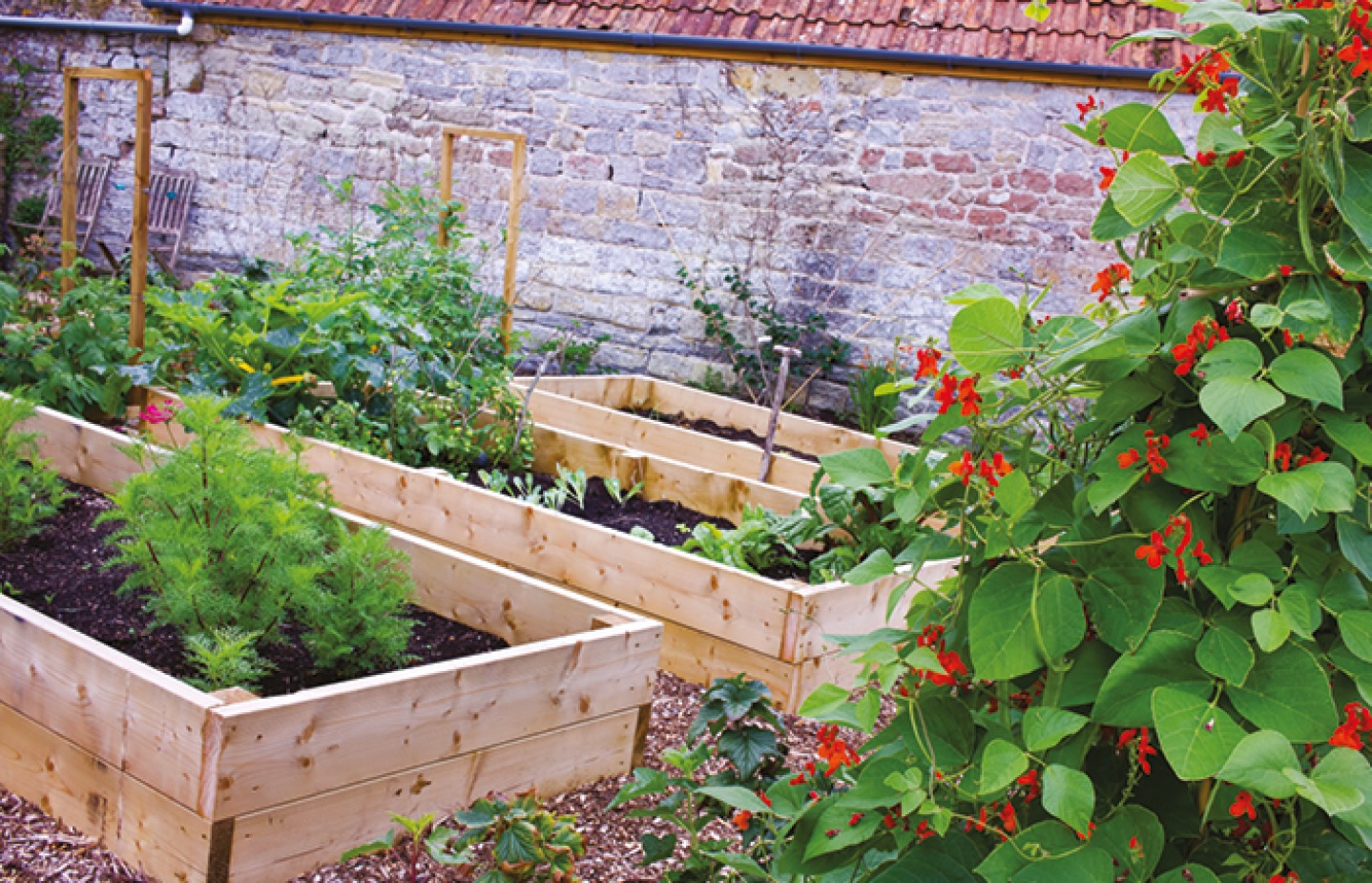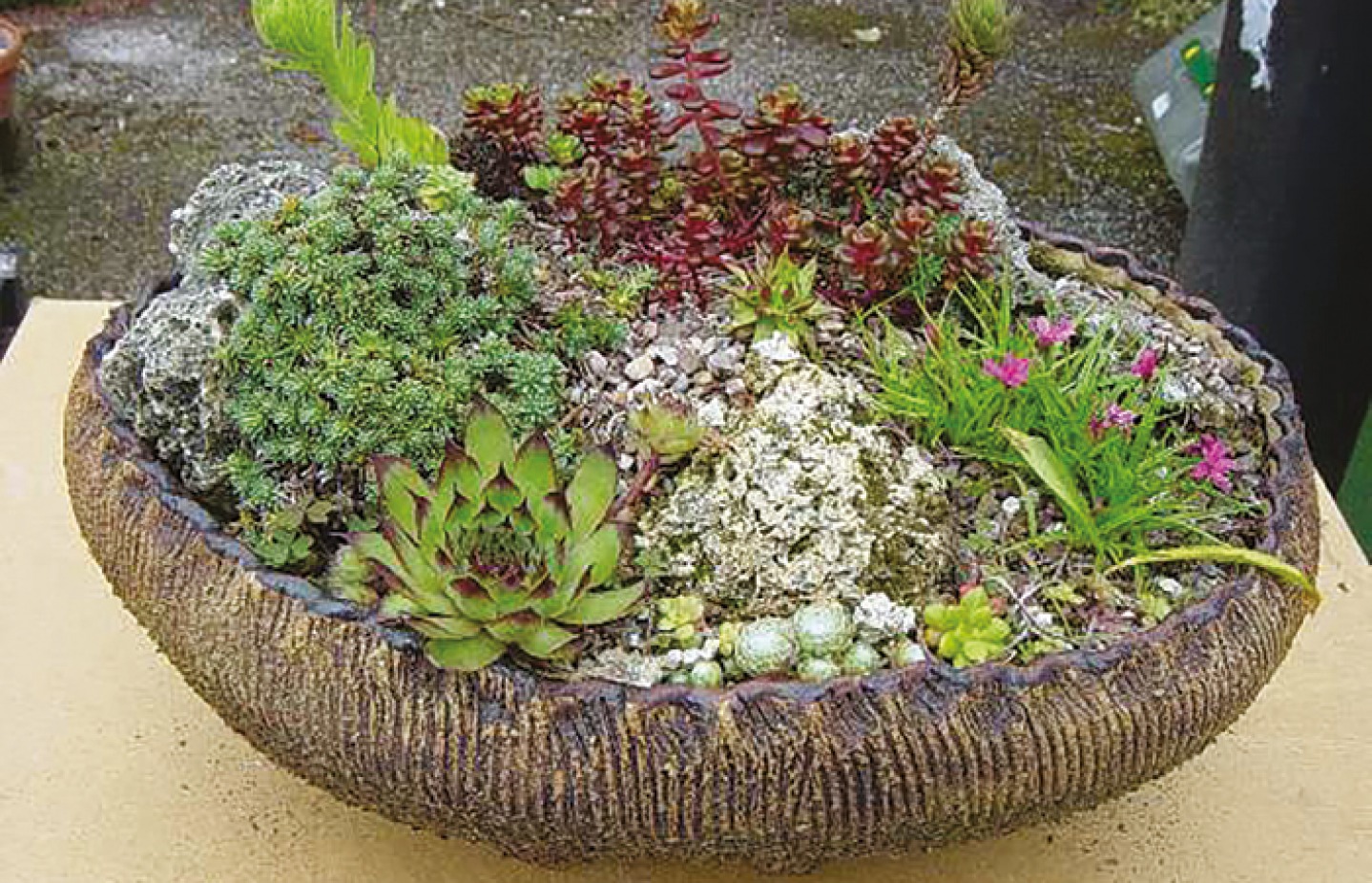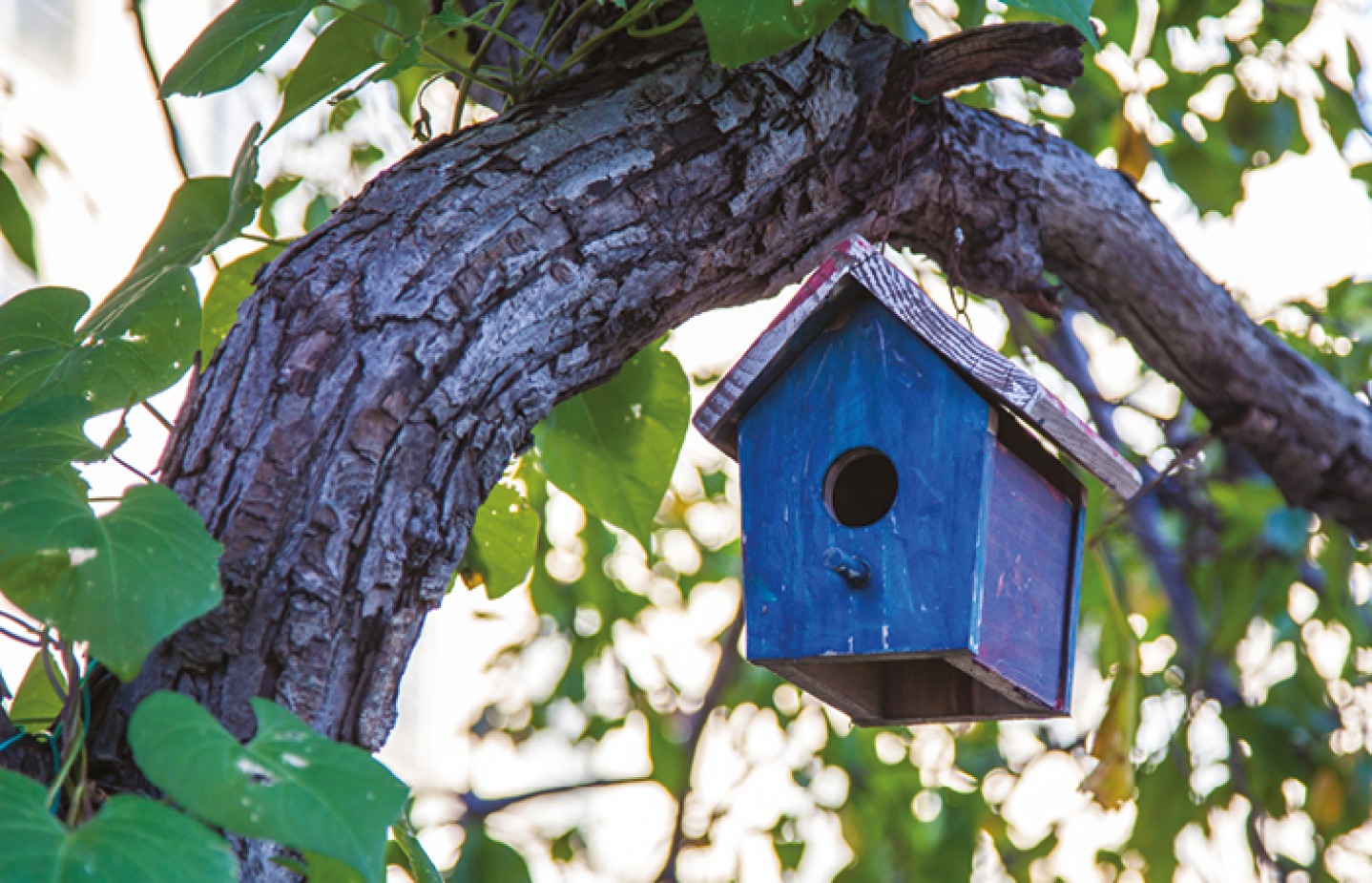 If you're a keen gardener with a bit of space and want to have a go at growing your own veg then raised beds are a neat way to delineate your crops from the rest of your beds. Use wood such as old pallets or decking boards. Lining the raised beds with a polythene membrane will help them last longer.

What better time is there to clean out the shed? We will have no doubt worked our way through most of the house by now, and although it sometimes seems like as thankless a task as painting the Forth Road Bridge, turning our attention to a new project may reinvigorate our interest. Ideally, empty out the whole shed and sweep shelves and floor to remove lingering dirt. Clean the windows and only then start to replace those long-missing tools in some semblance of order, once you have cleaned, sharpened and oiled them. Coil the hosepipe carefully – not in the usual haphazard and rushed manner – to remove all kinks, and check for splits. Discard broken canes and plastic pots and then sit back and enjoy the sense of achievement.

If you're limited on space, why not create a tiny Alpine garden for your tabletop? Simply add gritty, fast-draining compost to a shallow dish and select a variation of interesting Alpines as a conversation piece. Harperley Hall runs a mail order service for its rare and specialist Alpine plants.

Wildlife is a bonus. Bug hotels, bird tables, boxes and baths and hedgehog houses are all a great way to help encourage and protect our wildlife, and there are many stylish ones out there which will blend in with your overall garden theme. Or, if you are feeling creative, have a go at building your own bug hotel or bird box. There are plenty of examples online to show you how, using only basic equipment which you can probably scavenge from the garden or shed, and whatever the result, as long as you are happy, the birds and the bees won't care what it looks like!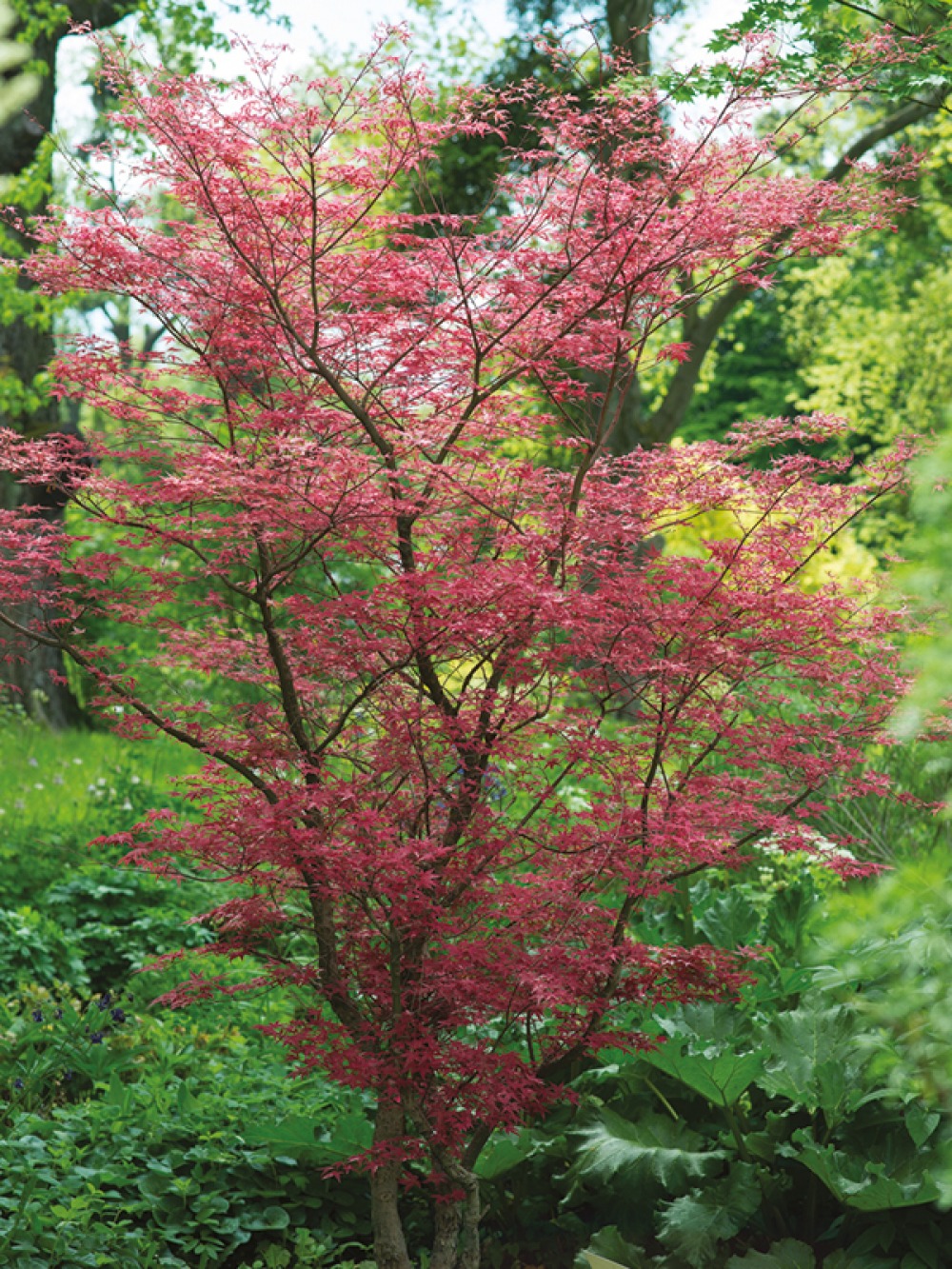 Specimen trees are a great way to add interest to a garden. Small spaces can benefit from the Acer palmatum which adds year-round interest with its butter-coloured leaves in autumn and red winter stems. Magnolia (big or small) and dwarf cherry add beautiful colour, or opt for a bay lollipop for structural interest. If you are not sure where to plant your trees, many can be grown in pots. When planting always prepare properly. Take the time (you have plenty) to dig a coupe of spades' depths and make sure the hole is generously wide and lined with old compost, which should help your trees grow faster and stronger.

Now is a good time (while you have plenty of it) to pay your lawn some attention. Scarify the turf to get rid of moss and dead grass. The simplest way is to drag a spring-tined rake over the grass one way, and then from a different angle. Then aerate with a fork. It might look worse for a little while but should soon bounce back greener and better than before. Seed any bare patches before the weather gets too warm.

If you have fence that needs repairing or painting – get on to it now before the garden takes off. If you are painting or coating it with preservative, try and pick a dull day to help prevent the paint from drying too quickly, which means you'll need more as it won't soak into the wood properly. Also remember that most plants look better against a darker background so play safe with browns, black and dark greens.

Want the feeling of more space? Don't underestimate the effect a mirror can have, reflecting back the space to make it seem larger. There are so many outdoor mirrors available that there's sure to be one that suits your own garden space.

There are few better welcomes in a garden than a terrace full of beautiful containers overflowing with colour. How you want your space to look is obviously up to you but for practical reasons stick to larger containers, which don't dry out so quickly. Structurally, we love agapanthus, which look so majestic in pots. Award-winning, Yorkshire-based agapanthus specialist Hoyland have a brilliant mail-order system in place now all the flowers shows are cancelled. Standard bay or olive trees are good to add height, or create a wigwam of sticks for sweet peas to climb.

Balcony blooms should not be overlooked. Where space is limited variation in height helps to add interest and stops overcrowding. Choose scented plants such as roses, daphnes and gardenia. Nicotiana and climbing honeysuckle will scent the evening air. Herbs are also a great alternative for small spaces: rosemary, lavender and mint are obvious choices. Scented geraniums are another great choice and their leaves can be added to your tea pot.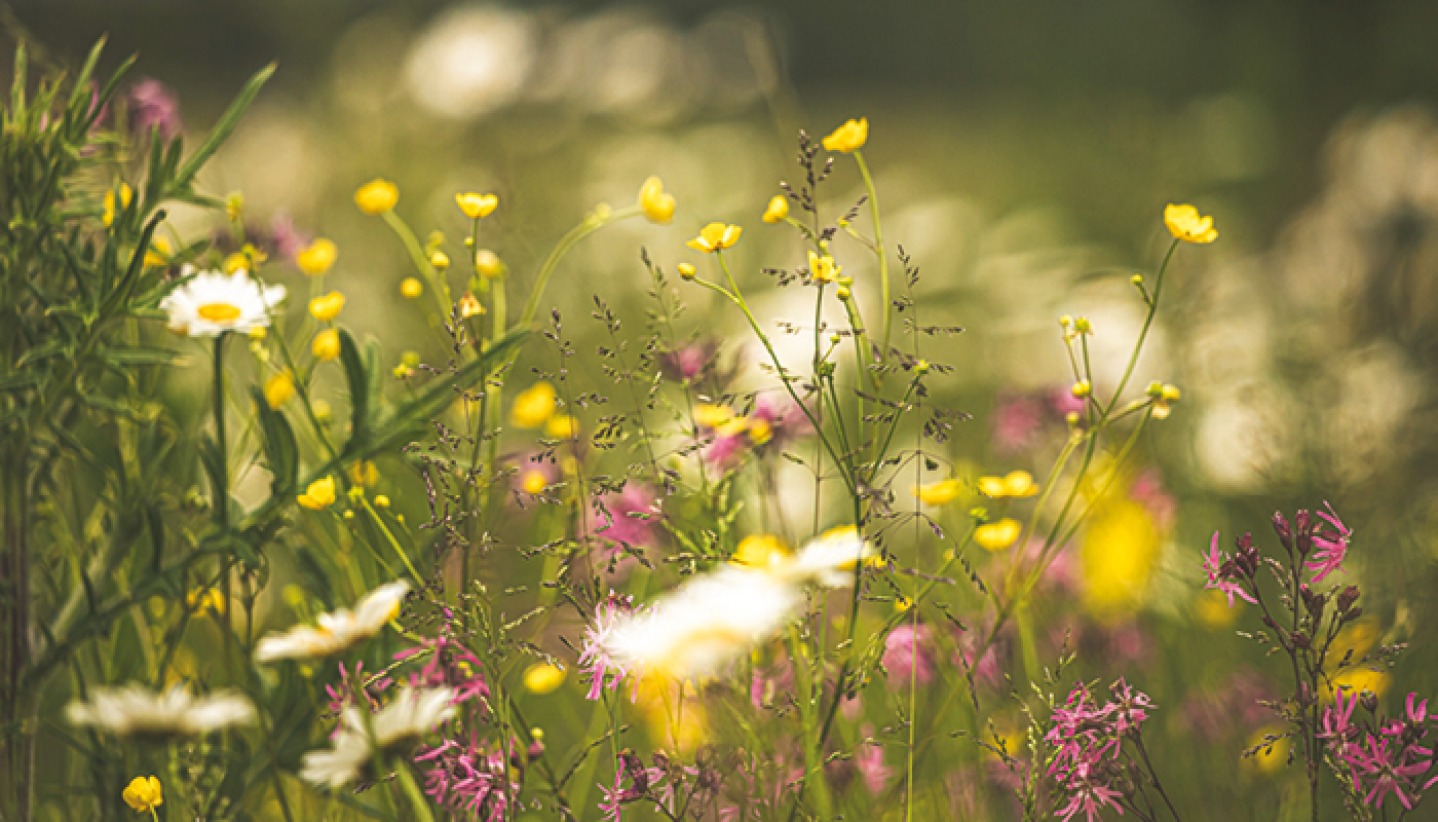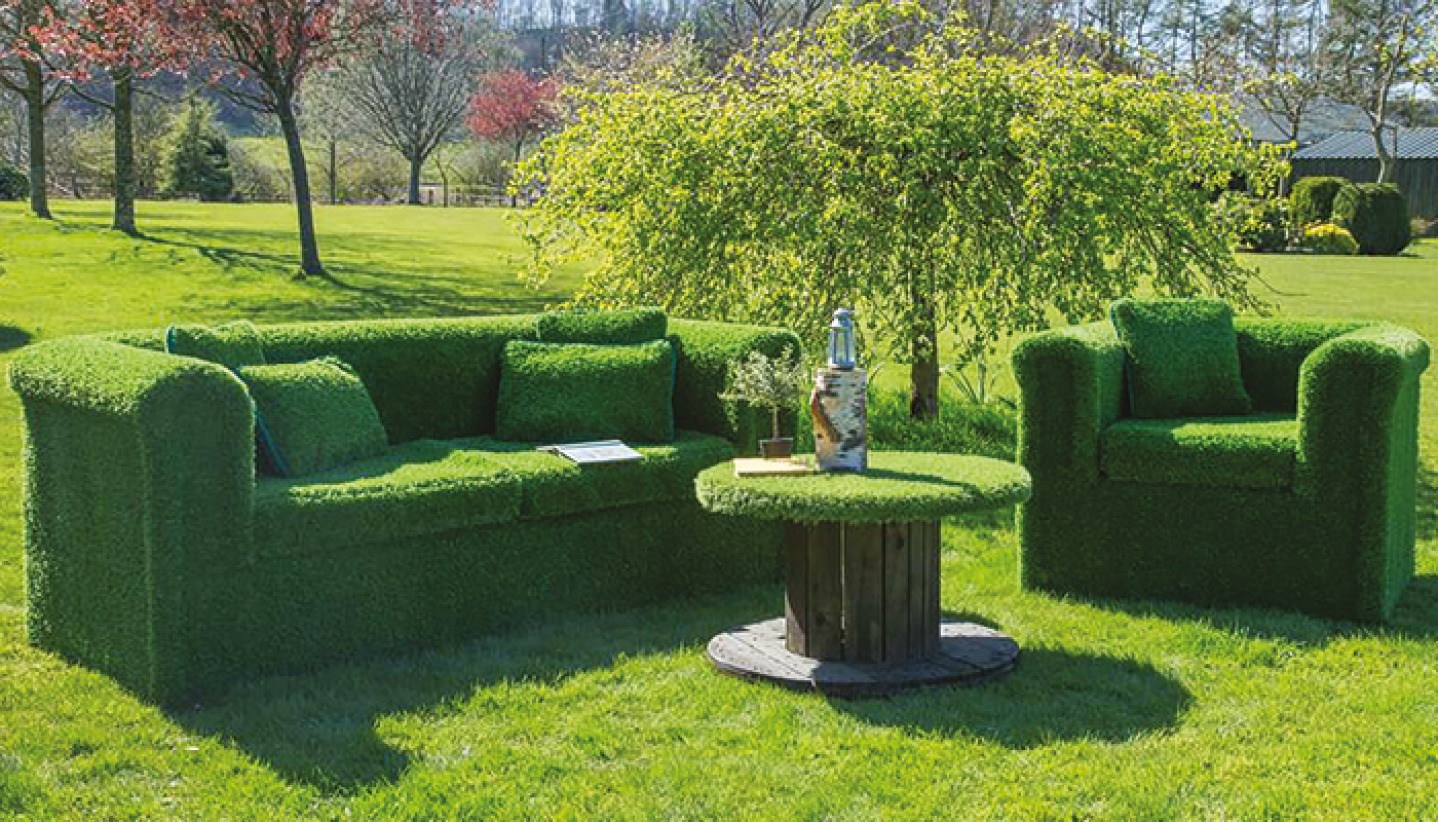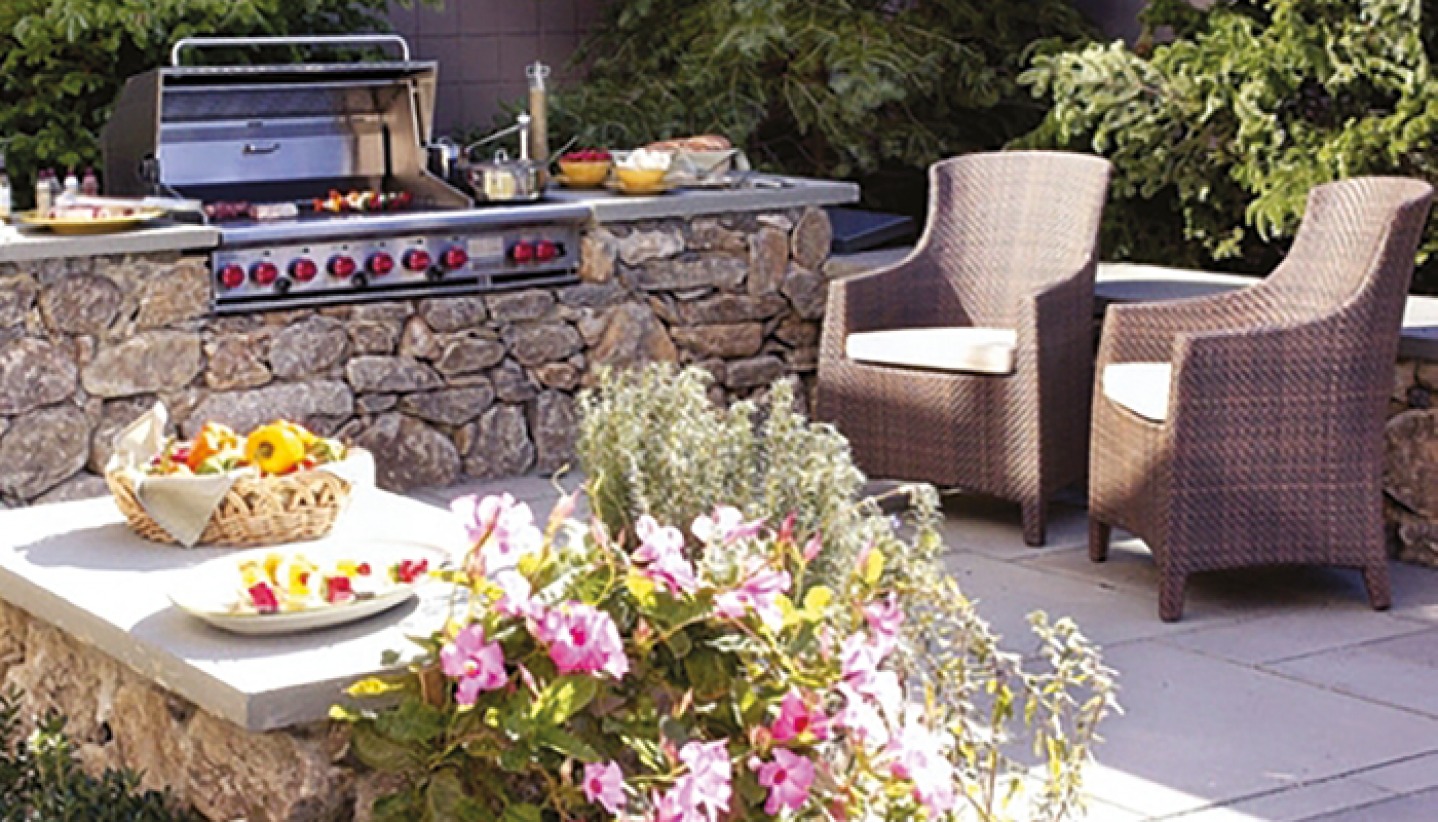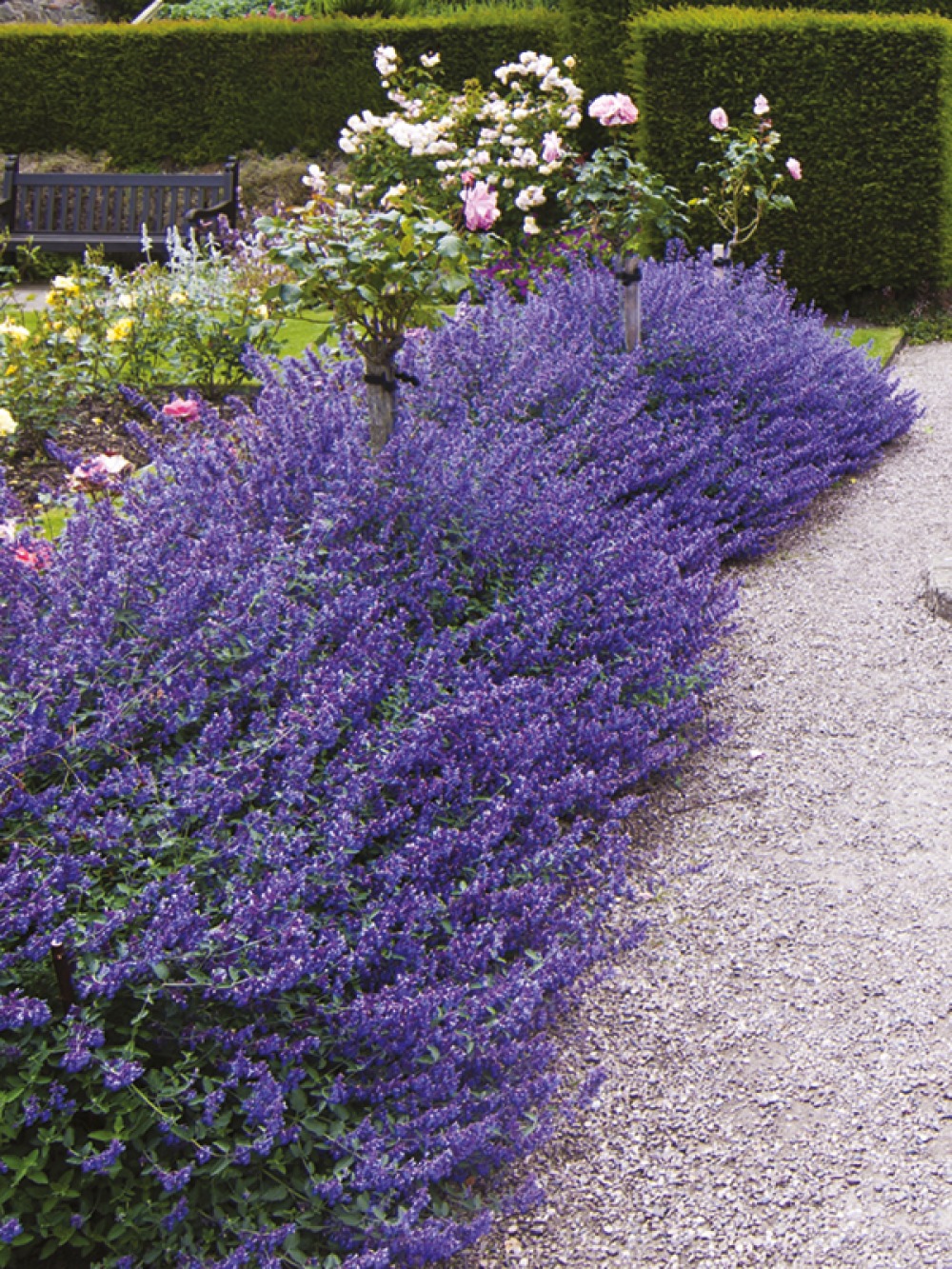 When space allows there's always the option to go wild. Loved by bees and butterflies, seed packs of special meadow mixes contain carefully-chosen flowers designed to thrive in gardening soil and are blended for sun, shade, borders, or even planters where space is limited. Mixtures can contain more than 20 different species. Visit meadowinmygarden.co.uk for inspiration.

Can't be bothered with all the potting and pruning? Pickering-based Evergreen Direct sells artificial hedging, topiary, trees and shrubs. It also sells artificial grass sofas for added impact. Instant gardening at its best! evergreendirect.co.uk

The nights may be longer now, but they still tend to have a chill in the air. A fire pit, chiminea or outdoor barbecue is one of the most useful additions you can make to elongate your use of your outdoor space. Firepits come in all forms, from the simplest of bowls to gas-fired cutting edge designs. Similarly an outdoor kitchen can consist of a basic barbecue, or perhaps now is the time to try some DIY to build your own – all you need are heat-resistant bricks, a cooking tray and grill. More complex designs may require expert help.

Many of us are so busy with our back gardens – where we traditionally tend to spend most of our time – that we neglect the front of the house. No matter how tight the space, delineating the path to the front door with a low box, or lavender hedge is low maintenance and can look very smart – if perhaps a bit formal for some properties. Uniformity does help give an impression of neatness however, so consider individual specimen trees or less formal evergreens. Whatever you choose, make an effort to keep the front garden tidy – a smart front garden is always a pleasure to come home to.

Always wanted an orchard but haven't got the acres? Choose a family espalier apple tree, where each arm is a different variety of apple. Plant against a warm, sunny wall or use as a beautiful garden divider.

There are any plant specialists across Yorkshire, and most are still operating via mail order although you can obviously no longer visit the nurseries. Drointon Nurseries are Auricula Chelsea Gold Medalists. This family-run nursery, growing only show-stopping primula auricula, have an extensive selection of double, alpine, border and show plants all available as established plants in seven centimetre pots at auricula-plants.co.uk. Auriculas are completely hardy. Border, Alpine and double auriculas can be grown outside throughout the year – either planted out, or grown in containers. A free-draining soil with some summer shade is essential. Be careful – auriculas, like agapanthus, are plant varieties that get you hooked and see you building your own collection.