The Bedale Point to Point
The Bedale Point to Point will once again be a highlight this spring and as ever it's set to showcase some top class pointing
The Bedale Point to Point is the most popular in Yorkshire and one of the best supported in England and to say it's organised well is an understatement.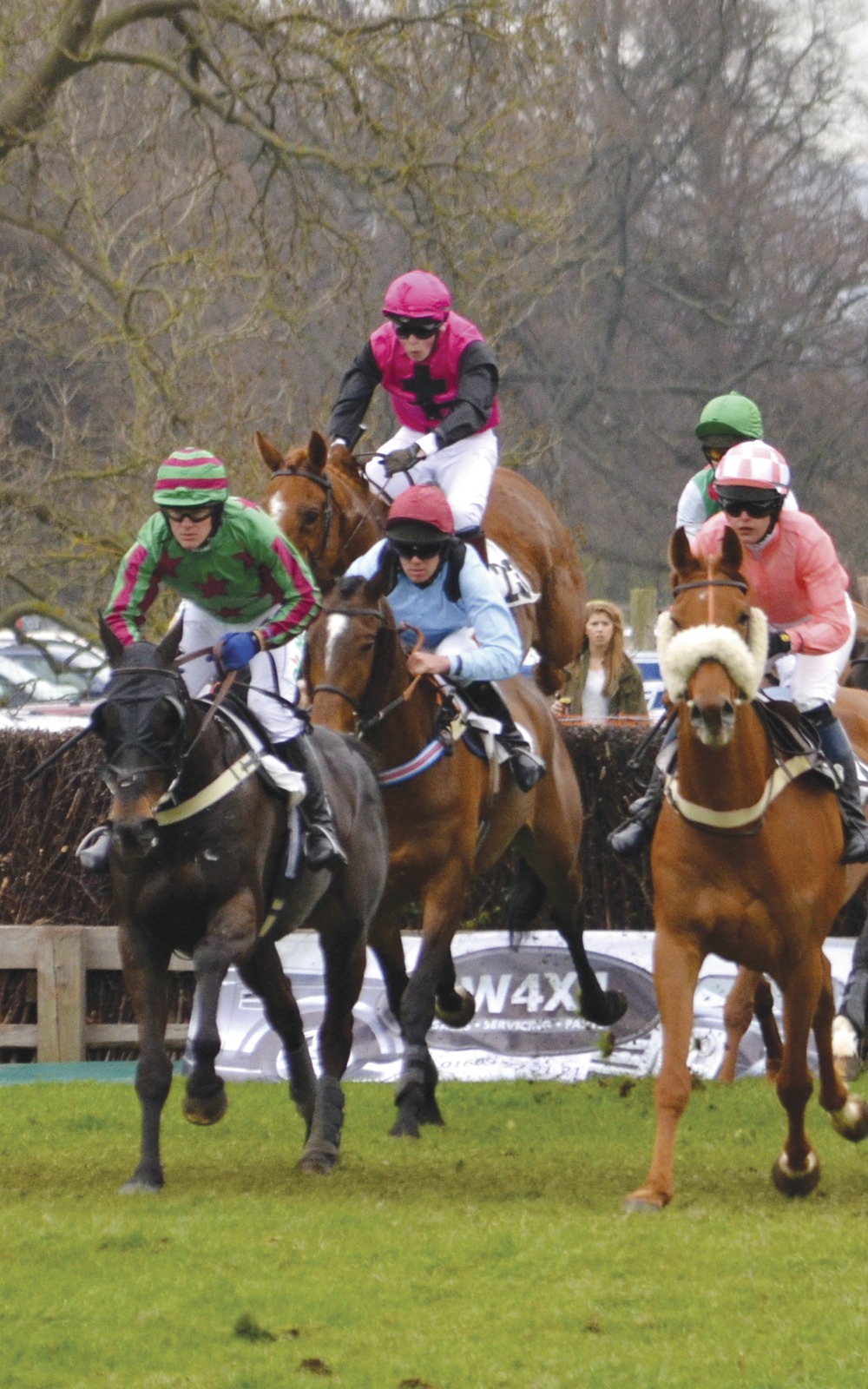 The weather always plays its part, when it's sunny it's a heavenly setting but even when it's grey it's a frenetic, fun, family occasion. It's well supported by sponsors who include Silk Family Law, Bond Dickinson, and George F White who support the Gentlemen's Open which now offers a generous £1000 prize.
One of the highlights of this year's event is once again sure to be the Hornby Hunter's Chase, which gives non-professional riders and horses the chance to go round the point to point course in front of a crowd. Sophie Osborne, who won the race when it was run for the first time last year, says it was amazing. 'It sounds stupid,' she laughs. 'But it was the best day of my life.'
The race is open to anyone who hasn't ridden as a professional jockey that season, and their horses can't have ridden under rules that season either. 'It's for people who want to have a go round a point to point course,' Sophie explains. 'But to give them a fair chance the professionals aren't allowed, because they would just win!'
'One of the highlights of this year's event is once again sure to be the Hornby Hunter's Chase'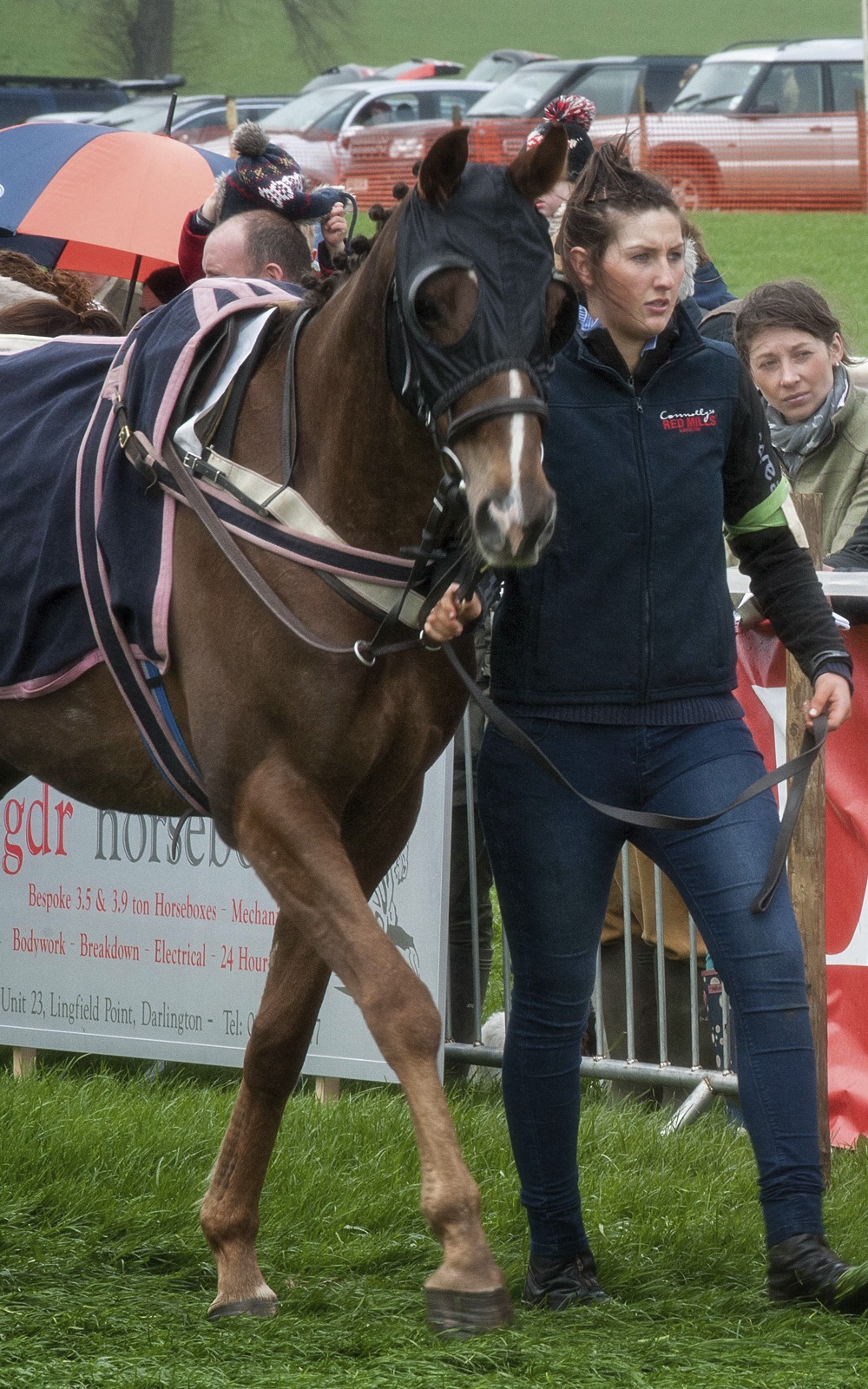 Sophie and her horse Pocket Rocket (who she describes as 'very small and naughty') ride with the Bedale hunt twice a week, and Sophie is also the owner and designer at Frimble, the Bedale-based fashion brand. She signed up for the chase last year because she wanted to support the hunt, and there had been a lot of talk about the new race. 'Everyone said just do it, you'll be fine, so I put my name down and was absolutely terrified.' She had never ridden in a race before. 'All I've ever done is hunted,' she laughs. 'Hunting's my thing, and Rocket's thing as well. We don't do circles and we don't do coloured poles.'
Sophie and Rocket weren't actually first over the line last year – in order to keep everyone safe, the chase is judged against an optimum time set by someone taking the course at hunting pace, rather than racing flat out. 'It was still quick, it was very quick!' says Sophie.
So will Sophie and Rocket be defending their title? 'No, I think I'll quit while I'm ahead,' she says. 'Unless I won again, I'm not going to have the same feeling that I had and I just want to remember it the way it worked out.' But she's clear that winning wasn't the most special part of the day. 'As we were going round we were all talking to each other, saying "Is everybody alright?" and I certainly didn't have the winning post in my mind. It was more about everyone having fun,' she says. 'I've got a hundred percent record – one race, one win. That'll do me.'
Away from the racing there are trade stands of various types, bars and places to buy all manner of food, and for a premium position at the heart of the action get yourself a pass to the sponsors' tent. It costs a premium but with a free bar and one of the best lunches you can find under canvas it's well worth it. Bedale excels in its glorious setting in the grounds of Hornby Castle and revels in its larger than life atmosphere. For a good day out with fine sport and company prepare your picnic and come along, you won't be disappointed.
Bedale Point to Point takes place at Hornby Castle, three miles west of the A1 south of Catterick on Sunday 12th April. For more information search Facebook: Bedale Point To Point Races.