Celebrate British Pie Week at one of these popular pie spots
It's British Pie Week and luckily we've put together our favourite spots serving the most delicious pies.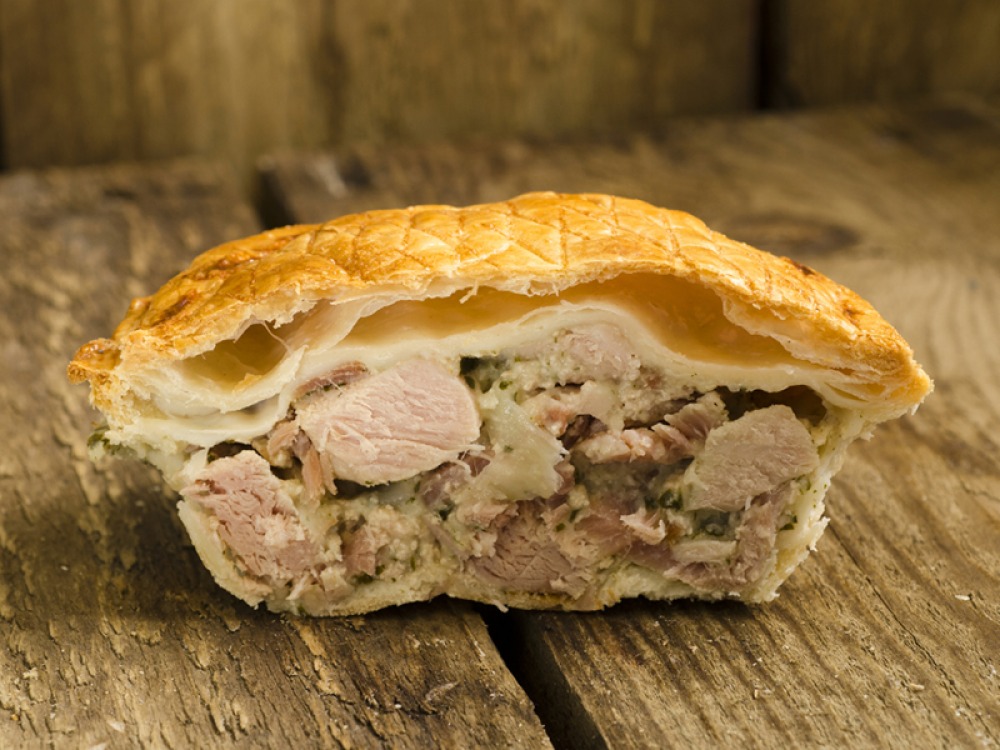 North East
Hole In The Wall
Hole in the Wall in Darlington are making a name for themselves with their fresh, homemade pies. Enjoy a rich Venison and Red Wine pie or the old-fashioned Rabbit pie, served with creamy mash, peas and gravy.
14–15 Horse Market, Darlington DL1 5PT 01325 466720 www.holeinthewalldarlington.com
The Red House
For traditional pie, mash and liquor (gravy), head to The Red House on Newcastle Quayside for handmade pies by the award-winning Amble Butcher in Northumberland. Their pies are made from prime Northumberland meats, and stock and pastries are made from scratch. Served with a choice of mash, peas and gravy, this is the perfect place to get your pie fix.
32 Sandhill, Quayside, Newcastle NE1 3JF 0191 261 1037 www.theredhousencl.co.uk
Market Tavern
This charming traditional pub in Durham's picturesque market square is a great place to get a pie and pint. Dunkleys, one of the UK's oldest family-owned bakeries, make the pub's exclusive Steak and Ale pie using 100 percent, slow-cooked British beef cooked in a special pale ale gravy and encased in crispy pastry.
27 Market Place, Durham DH1 3NJ 0191 386 2069 www.taylor-walker.co.uk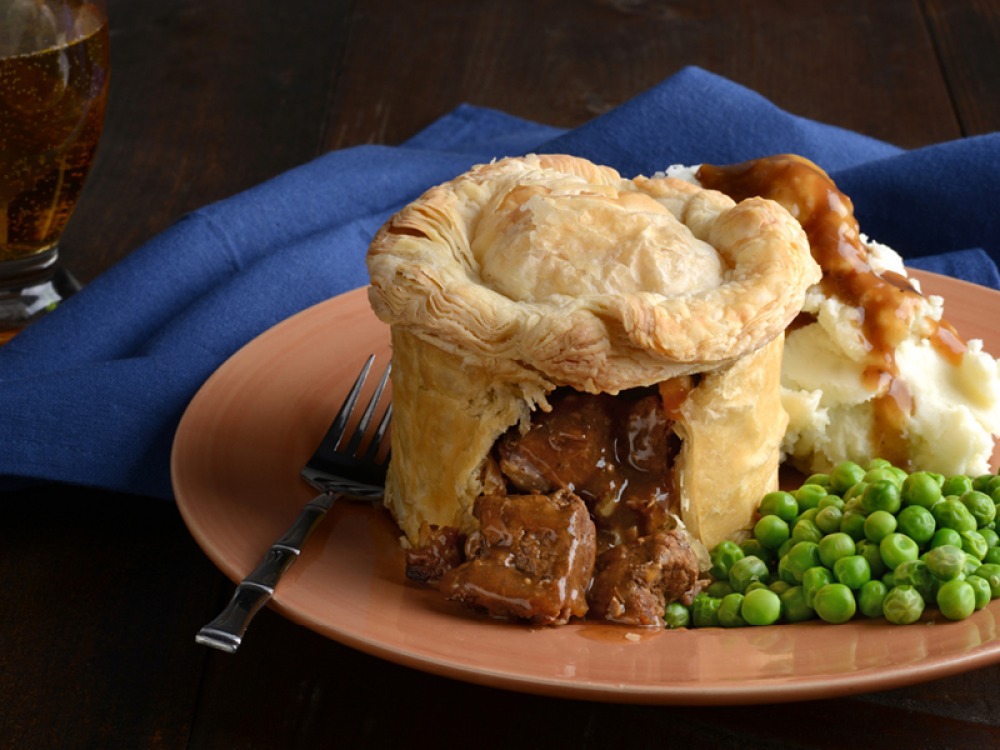 Yorkshire
Humble Pie 'n' Mash
A family-run business in a lovingly restored 16th century building, Humble Pie 'n' Mash make homemade meat and vegetable pies that come served with buttery mash and drizzled in gravy. The Slow Braised Steak and Stout is a firm favourite with visitors, and the Lamb, Leek and Rosemary is heartwarming.
163 Church Street, Whitby 01947 606444 www.humblepie.tccdev.com
Skipton Pie and Mash Shop
This authentic pie and mash shop makes traditional meat and vegetable pies from local, fresh produce. Daily pies include Steak and Kidney, Chicken and Mushroom, Vegetarian, and Minced Beef. Drizzle them in onion gravy and have them served with mash and mushy peas. Perfection.
5 Coach Street, Skipton 01756 228371 www.skiptonpieandmash.co.uk
Ring O' Bells
A crust above the others, Ring O'Bells' famous meat and potato pie is made with shortcrust pastry and cooked in John Smith's ale. Fancy fish? Their salmon, haddock and prawn fish pie comes with cheesy mash and buttered garden peas.
212 Hill Top Road, Thornton, Bradford 01274 832296 www.theringobells.com
Find perfect pies at Living North LIVE too…
Pastree
These handmade pastry delights are the result of generations of experience. Pastree create classics, including a delicious rare breed pork pie, alongside indulgent twists on this staple, such as the tasty red onion marmalade and Lancashire cheese-topped treat. If you're looking for something a bit different this pie week, try Pastree's popular Scotch egg – the fresh yolk is encased in deliciously-seasoned sausage meat and a crisp, golden, Japanese-style breadcrumb.
New Zealand Gourmet Pie Company
Fancy something a bit different? The New Zealand Gourmet Pie Company is the UK's only producer of traditional New Zealand pies. The deliciously light pastry encasing locally-sourced ingredients mean the pies can be eaten straight out of your hands — hassle free. Some of our favourite fillings include steak, chicken, lamb and goats cheese with fresh vegetables, but there's plenty more to choose from.
Pie Demand
Pie Demand is another great place to get your hands on local pies. The team use traditional flavours while adding a modern twist through fresh ingredients from independent producers. Each pie is individually made by hand with delicious meat and vegetable fillings.