Try Jane Lovett's Duck Breast with Cannellini Bean Ragout and Plum Sauce Recipe
This is a speedy and very tasty supper, which can easily be doubled. Just use a slightly larger frying pan. The ridiculously easy plum sauce is very good with duck legs, too, and lasts for weeks in the fridge.
Ingredients
2 duck breasts, trimmed, the skin scored in a criss-cross pattern
salt and freshly ground black pepper
4 spring onions, trimmed and thinly sliced diagonally
1 large garlic clove, crushed
120g young, baby or regular spinach 3 tablespoons crème fraîche (more if you like)
1 x 400g tin cannellini beans, drained and rinsed
For the plum sauce
1 tablespoon good-quality plum jam
¼ x 28g chicken stock pot (see Hints & Tips)
good grinding of black pepper
Method
Put the plum sauce ingredients into a small pan, stir in six tablespoons (90ml) of water, bring to the boil and cook on a high heat for a few minutes until reduced to a sauce. Set aside.
Heat a small or medium dry frying pan on a high heat, sprinkle the skin of the duck breasts with a little salt and add them to the pan, skin-side down. Reduce the heat to medium and cook for five minutes, until brown and crisp. Turn the breasts over, reduce the heat to low and cook for another five minutes. Transfer to a plate and keep warm.
Discard all but one tablespoon of fat from the pan (discard it all if it's burnt, wipe the pan out with kitchen paper and add one tablespoon of olive oil), add the spring onions and cook on a low-medium heat for a few minutes, stirring, until beginning to soften. Add the garlic, cook for a further minute, then add the spinach, a splash of water and some seasoning and cook just until the spinach begins to collapse but is still holding its shape.
Stir in the crème fraîche, bubble it up, then add the cannellini beans and simmer the ragout on a low heat for a minute or two until it's thickened a little, but still 'saucy'. Check the seasoning. Reheat the plum sauce.
Slice the duck breasts (stir any juices from the plate into the ragout). Divide the ragout between two plates, arrange the duck breasts on top, spoon over the plum sauce and serve.
Get Ahead
As long as they're kept warm, the duck breasts will rest happily for an hour or so. The ragout can then be made to the end of step three and set aside in the pan until required, leaving very little to do at the last minute.
Hints & Tips
• Substitute apricot jam in the absence of plum jam.
• Save the remaining stock pot for another dish.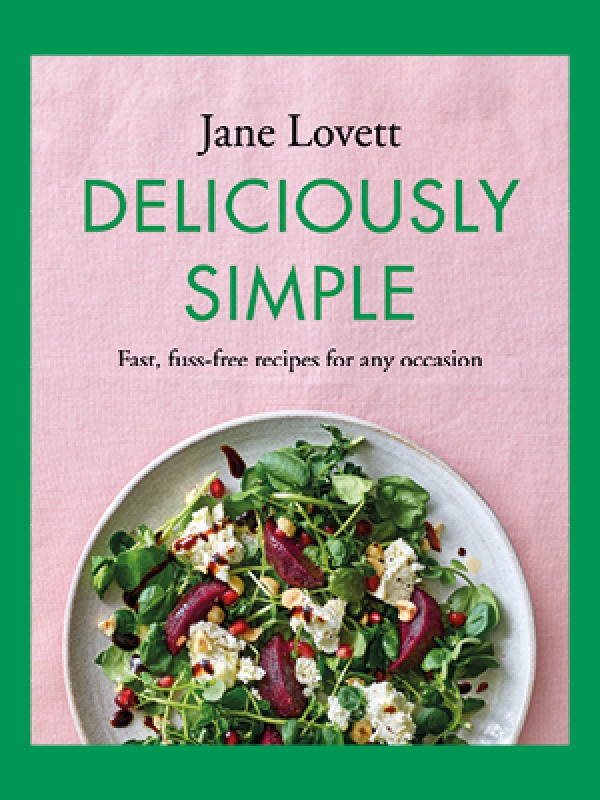 Deliciously Simple by Jane Lovett (Headline Home, £26)