What To Expect From Hard Rock Café Newcastle
Musical memorabilia, delicious dishes and cool cocktails are just a few of the things we loved when we visited Hard Rock Café Newcastle
The Newcastle outpost of this American restaurant chain (the first in the North East) has opened its doors to the public at the Quayside's historic Guildhall.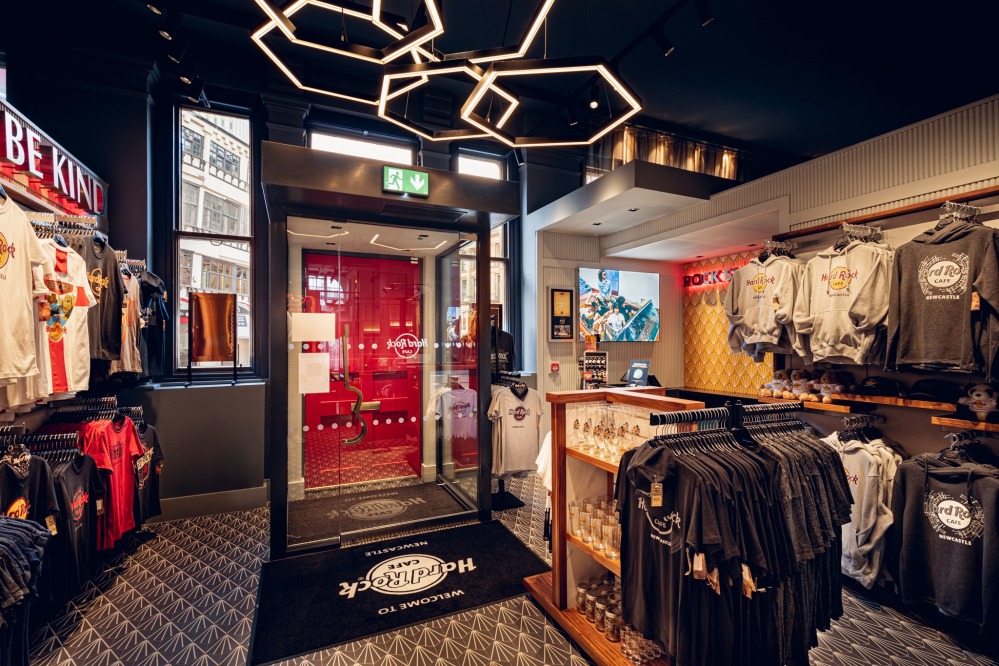 Across two floors of the magnificent building, in true Hard Rock fashion, diners are seated alongside glass cabinets filled with instantly recognisable memorabilia from some of the music industry's biggest names – think Ed Sheeran, Eddie Van Halen and Metallica (as well as a nod to local lad Sam Fender). And of course, there's a Rock Shop where you can buy merchandise.
Diners can expect a US-inspired menu, cocktails and even a culinary tribute to our home city – the Whey Aye Burger. It's a completely unique addition to the menu, and a highlight of ours. This black and white burger is one of the Hard Rock legendary burgers which has been designed specifically for this restaurant. The burger comes with Northumberland cheese, Newcastle Brown Ale onion compote, horseradish cream with a spring onion, cheddar cheese and pease pudding beignet – served in a toasted charcoal and sesame seed bun.
Along with a selection of bottled beers and wines, there's a range of boozy milkshakes and signature cocktails too. They include Hurricane – a 1940s New Orleans classic of Bacardi Superior Rum, a blend of orange, mango, pineapple juice and grenadine, finished with a float of Captain Morgan Dark Rum and Amaretto.
The sought-after franchise was secured by North East healthcare entrepreneurs David and Penny Tilly, with the support of NGI and NE1.
'Opening Hard Rock Cafe Newcastle during 2021 has been a huge challenge for our partners, and we feel extremely proud to finally be able to announce the opening of this iconic cafe in the beautiful city of Newcastle,' says Anibal Fernandez, Vice President of Franchise Operations, Hard Rock International.
For more information and to book, visit hardrockcafe.com/location/newcastle.