What to Plant for a Perfect Summer Garden
For quick and colourful seasonal flowers and foliage look no further than bedding plants - the gardener's answer to big impact with minimal effort
We get expert advice on what to plant for the perfect summer garden.
Bedding plants are annual or tender perennial plants hailing from climates generally much warmer than the UK. Used equally as fillers to hide gaps in borders as they are showstoppers creating colourful container displays, bedding plants come in a vast range of colours, scents and shapes. Plus, they're great for beginner gardeners as you get to see the results almost immediately.
With vibrant flowers or foliage that will last throughout summer, using bedding plants is an easy way to give your garden a boost, change planting styles with the seasons or experiment with colour schemes, and the seeds can be saved at the end of summer so that you can have a go at growing your own for next year. All of these characteristics combined are the reason many people will choose to buy bedding plants this summer.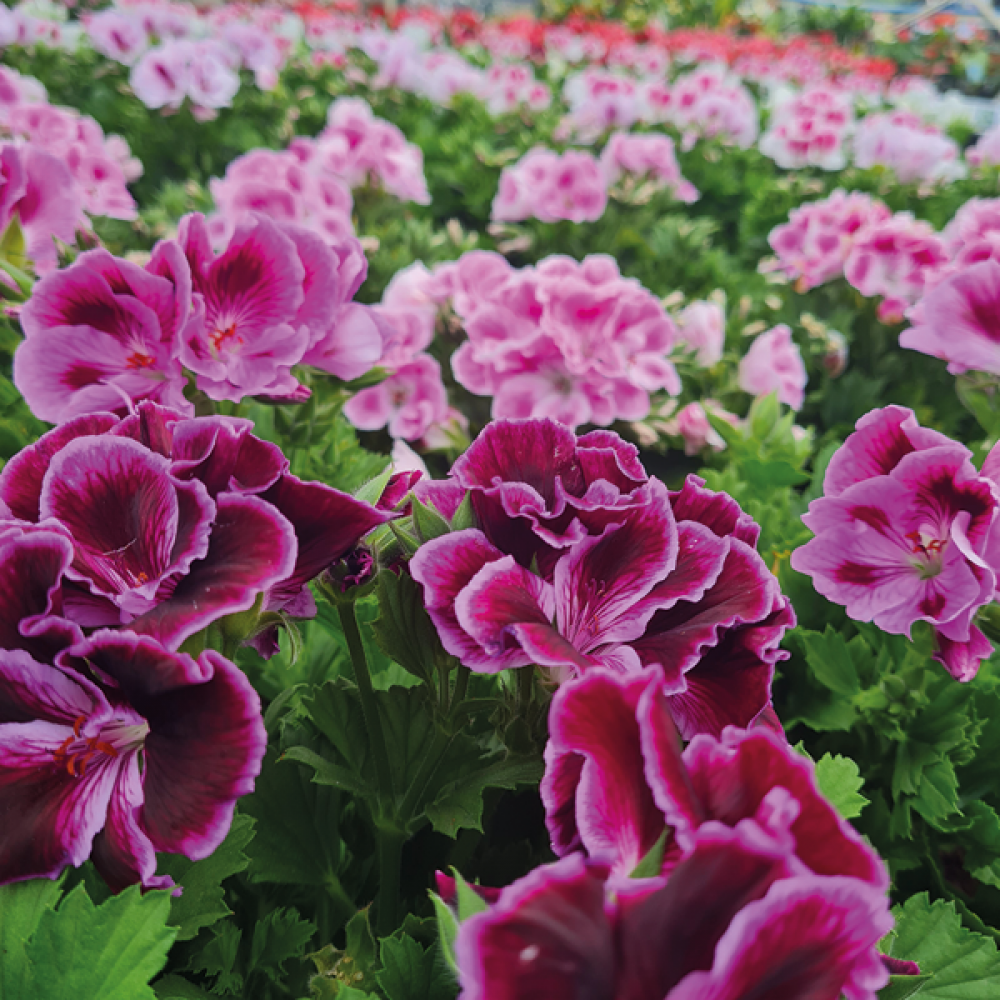 Sam Clark has over a decade's experience working with plants and his expertise covers anything botanic across indoor and outdoor planting. However, running the bedding and house plant department at the popular Cowell's Garden Centre in Woolsington means he is particularly knowledgeable in this area and he explains why bedding plants really are as good as they sound.
'Comparative to most plants which hail from cooler climates, bedding plants have a much longer flowering window and therefore give masses upon masses of colour throughout the summer months,' says Sam. 'Often they will flower non-stop from May until the first frost, which can be as late as November. Bedding plants give a burst of colour throughout the entire summer season, a feat which hardy perennials and shrubs simply can't match. There are also several bedding plants like antirrhinum, cosmos and dahlias which are fantastic for pollenating insects as well as being wonderful cut flowers.'
When it comes to finding the best bedding plants for your garden, there's a wide variety to choose from. You can pick up bedding plants from any good local garden centre, and at Cowell's, they have more than 100 different species and more than 1,000 varieties to choose from, and many are grown at their own nursery. Classic bedding plants include petunia, marigold, busy lizzie, sweet pea, lobelia and antirrhinum, while those that flower for the longest time include cosmos, begonias and geraniums. If you're looking for low-maintenance bedding plants, choose those that don't need as much nurturing such as nicotiana.
With so many options it can be hard to know where to start, so Sam talks us through a few of his favourites. 'I would always recommend begonias and impatiens for shaded borders,' he says. 'They will flower all season and are very minimal for maintenance. For full sun, argyranthemums are fab as they have beautiful daisy-like blooms that flower non-stop, or for scent nemesia can't be matched.
'The best tip I can give with summer bedding is feed well and keep up that deadheading – the reward you will reap for that little effort is well worth it!'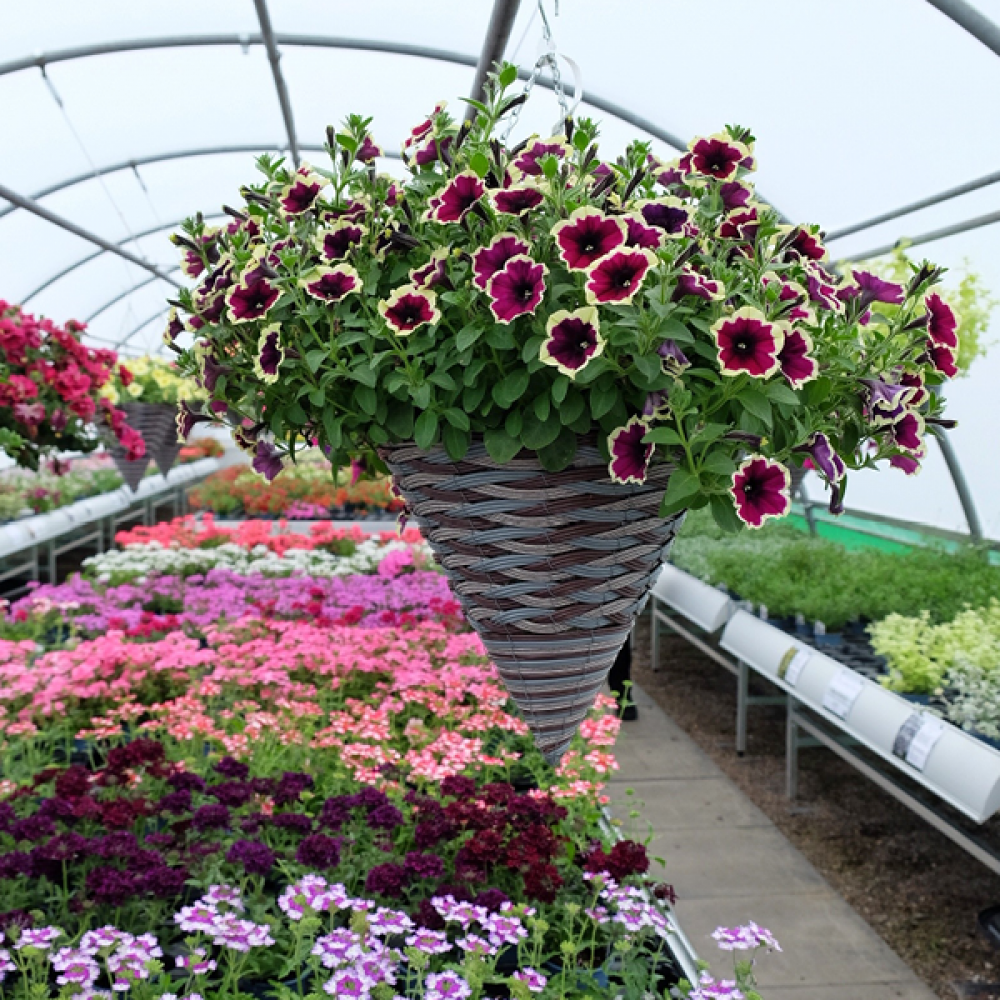 'For my personal favourite, it's a tough choice between begonias and argyranthemums. We grow a huge range here at Cowell's and some of the colour variants and flowers sizes are simply stunning. Coupled with the amount of flower the plants produce all season long they are both winners in my eyes.'
Once you've bought your bedding plants it's then time to get them in the ground. Bedding plants can be grown from seed, as plug plants, or purchased pot-grown ready for planting, and Sam says not to hang around as now is the perfect time to get them bedded in.
Not only are bedding plants high impact, they're also a safe bet for gardeners of all abilities. 'Bedding plants are extremely easy to look after, and if they are planted after all risk of frost has passed (middle to end of May generally) they require little more than watering and regular feeding with a high potash feed, most notably tomato feed,' Sam says.
'Summer bedding can be planted in either pots, hanging baskets or in borders. I would always recommend a good peat-free compost such as our Cowell's own-blend, or the premium Melcort. Always ensure the soil is lovely and free draining as they dislike heavy clay soils. If in pots or hanging baskets I would recommend weekly feeding and to alternate between a good all-purpose feed like Miracle Grow and tomato feed to ensure a succession of healthy blooms. Regular feeding and deadheading is key.'
Deadheading refers to the removal of spent flowers from your plants in order to improve the overall appearance and encourage further blooms, and Sam says this really is key to extending the flowering lifetime of your tender plants. 'Several bedding plants such as begonias self-deadhead, saving you the task of nipping the heads off,' he explains. 'However, for those which do need deadheading, for example like you must on petunias, always remove old flower heads. Little and often is key so when you are out watering the plants simply nip the spent heads off and this encourages even more blooms. The best tip I can give with summer bedding is feed well and keep up that deadheading – the reward you will reap for that little effort is well worth it!'
For more information or to shop Cowell's selection of bedding plants visit cowellsgc.co.uk.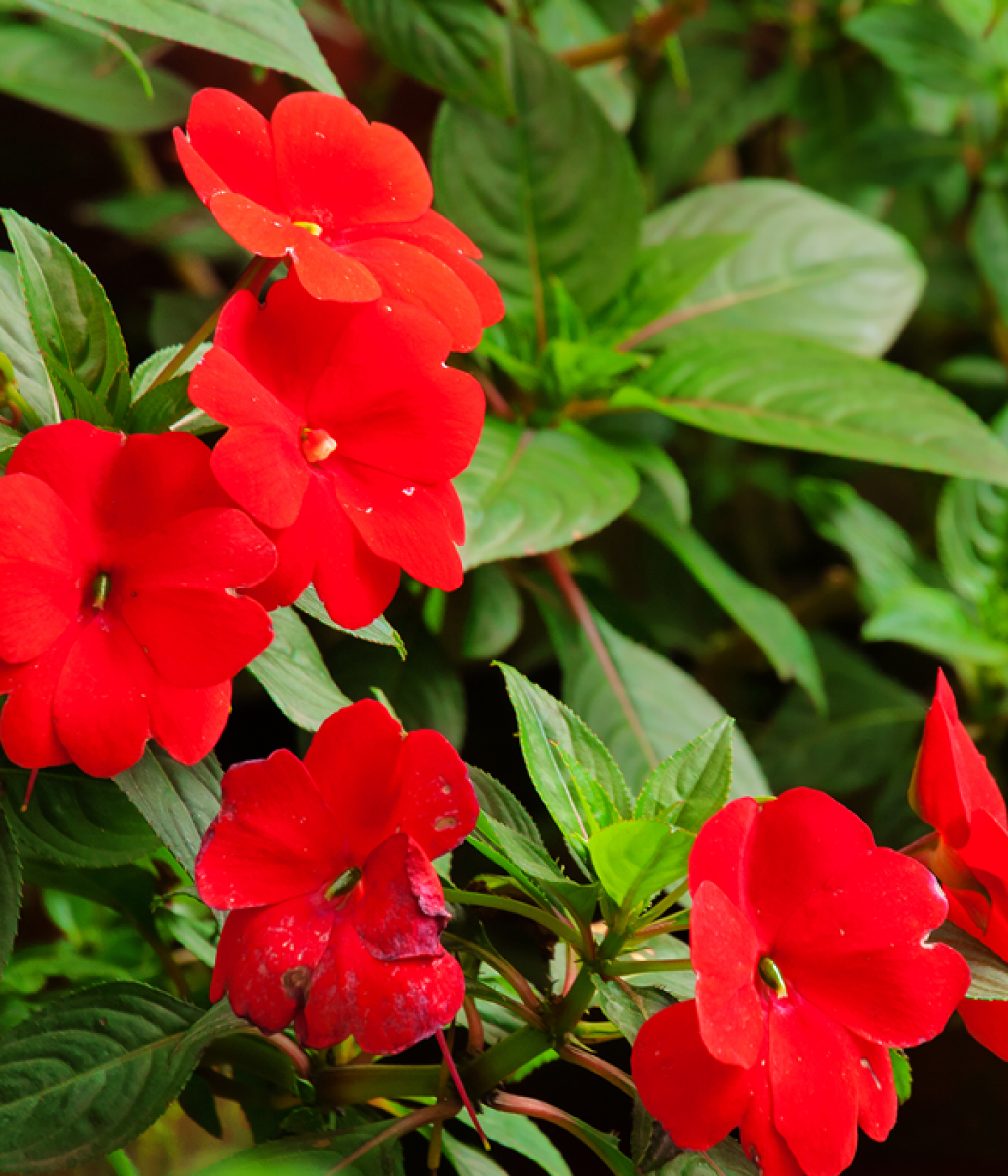 The Shade-loving One
Name: Tamarinda Impatiens
Flower colour: red
Planting type: perfect for tubs or pretty borders
Sunlight: best planted in a shady position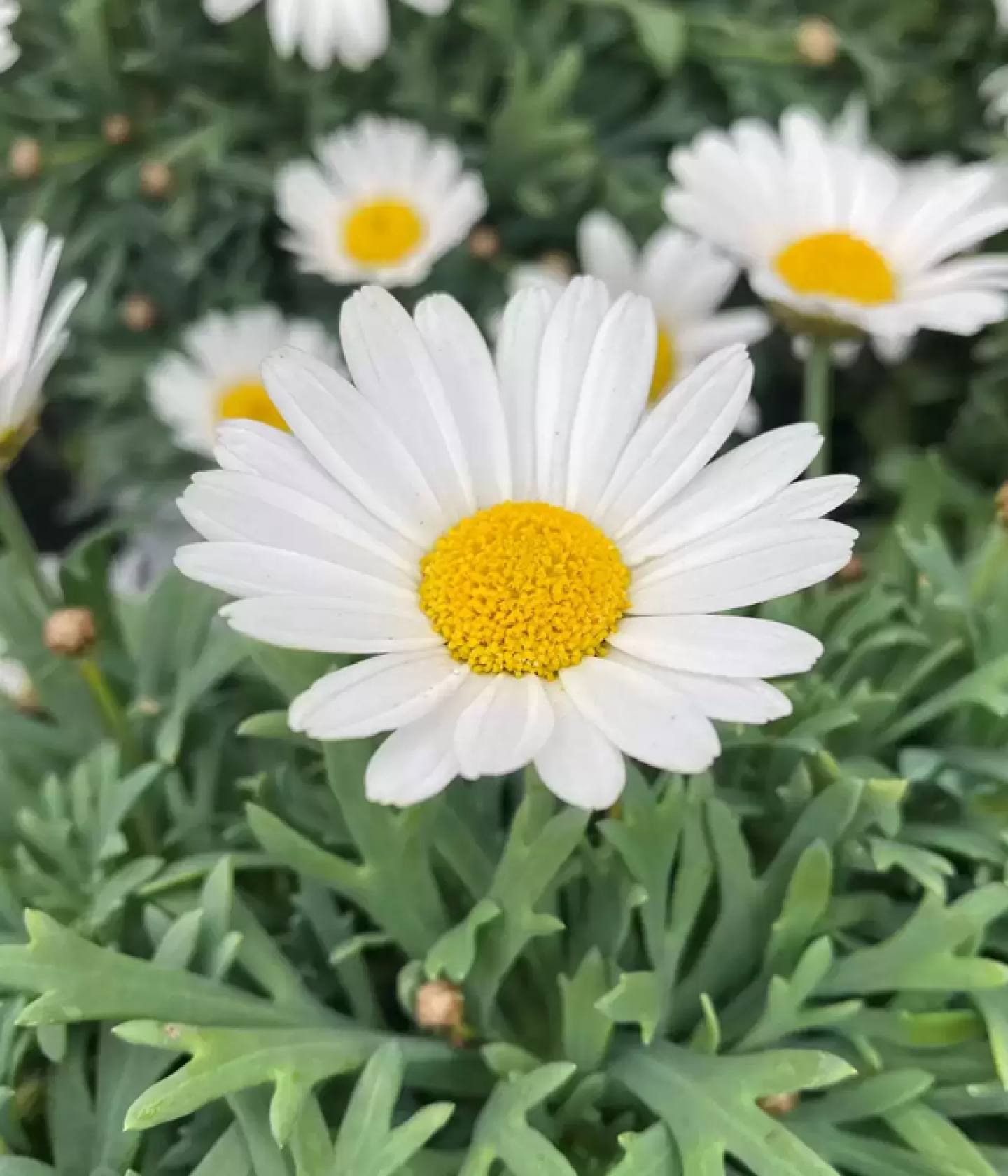 The Sun-worshipping One
Name: Marguerite
Flower colour: white
Planting type: suited to flower beds and borders, or pots and containers
Sunlight: full sun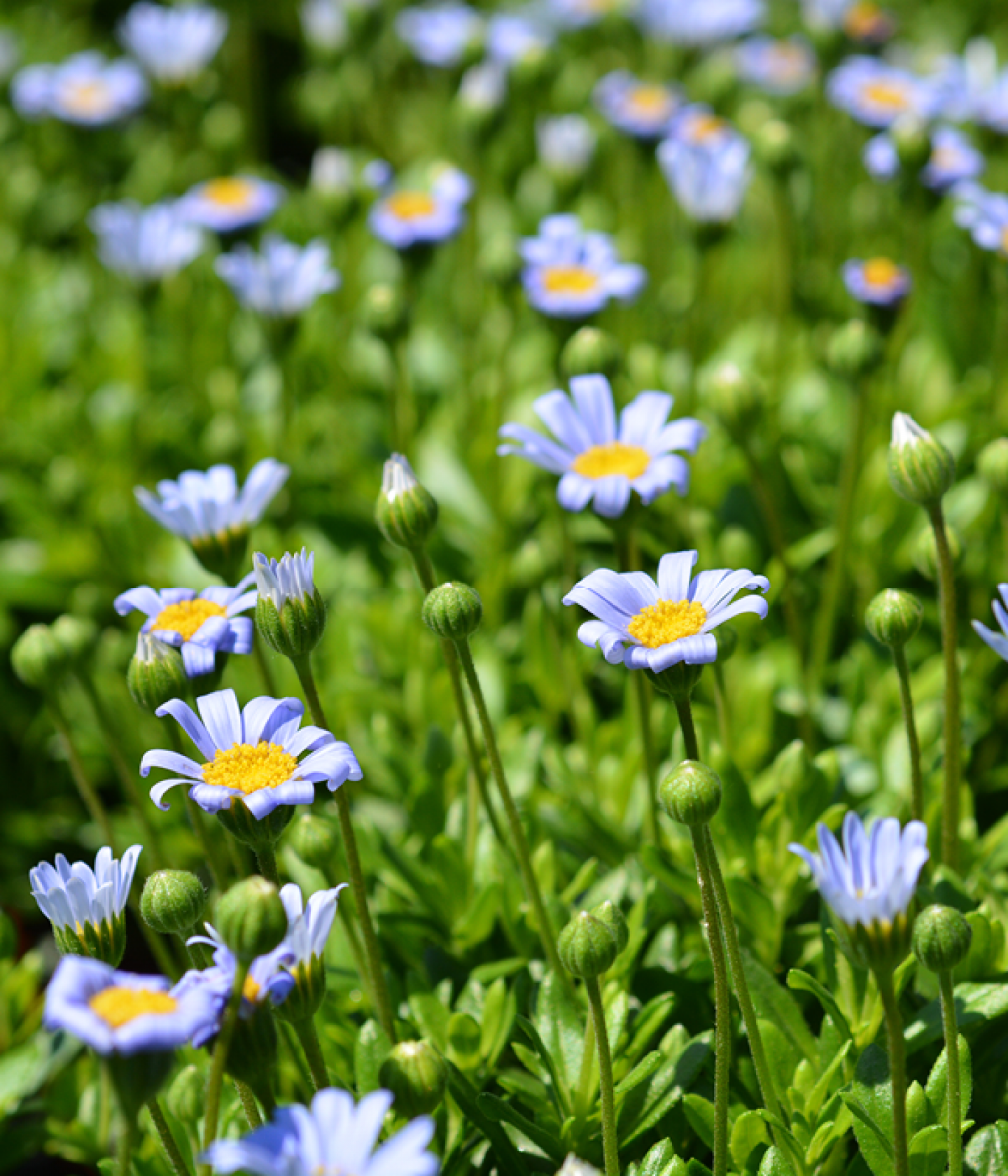 The Eye-catching One
Name: Felicitara Blue
Flower colour: blue
Planting type: perfect for pots, containers and baskets
Sunlight: full sun
The Long-living One
Name: Begonia 'Esmay Peach'
Flower colour: orange/peach
Planting type: borders and beds, containers and baskets, or garden edging
Sunlight: full sun or partial shade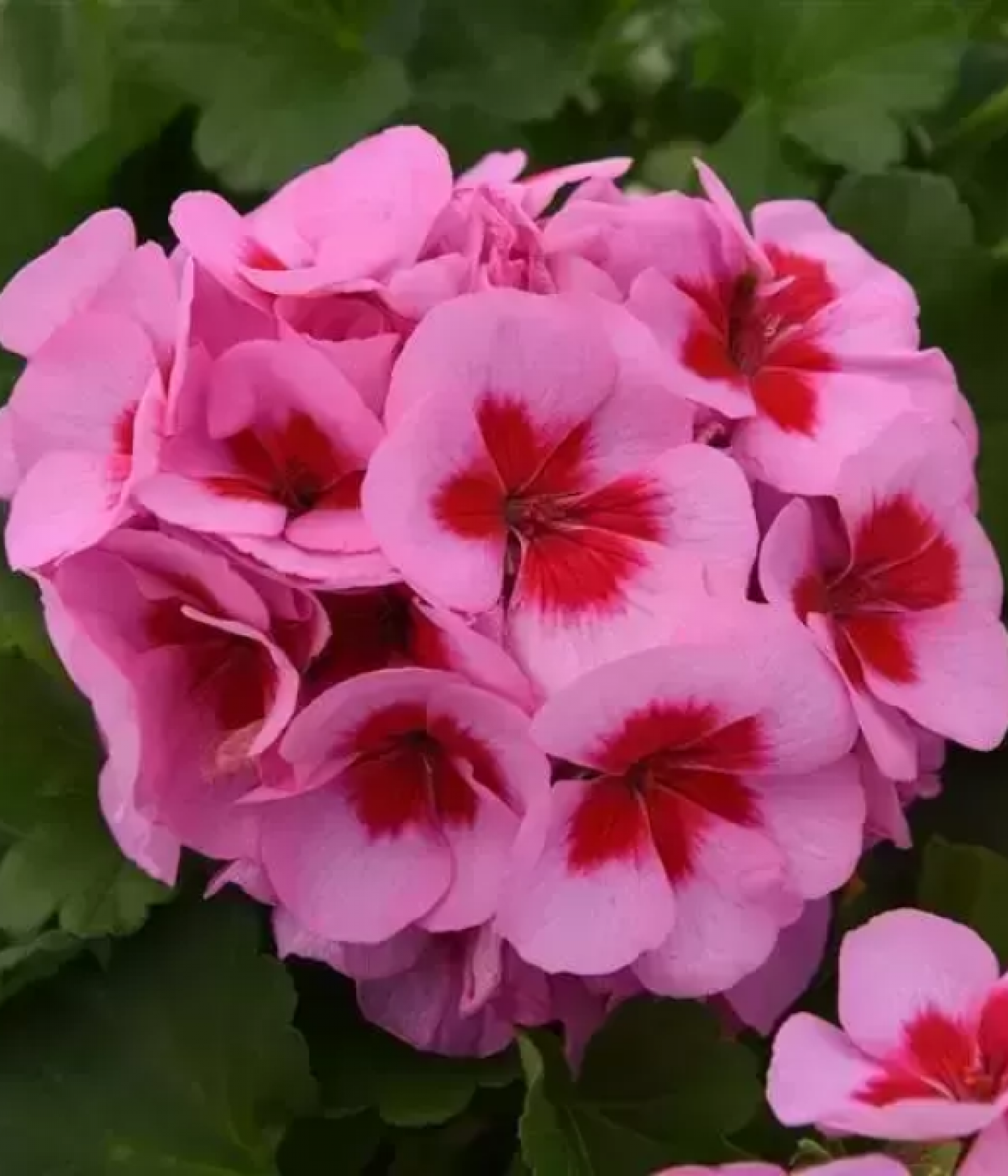 The Brightly-coloured One
Name: Geranium Sunrise
Flower colour: smoky pink/red
Planting type: perfect for baskets and containers
Sunlight: full sun or partial shade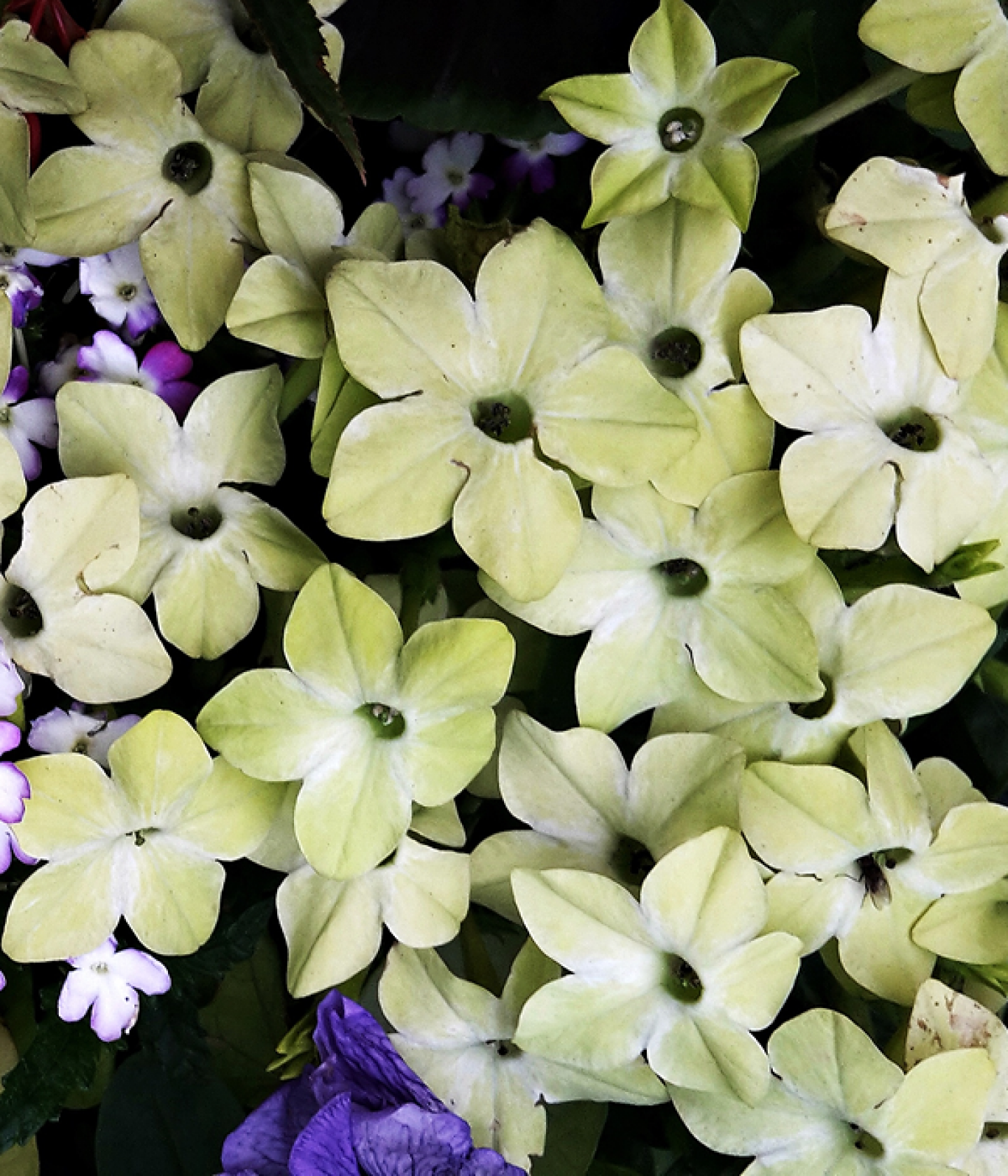 The Easy-to-keep One
Name: Nicotiana
Flower colour: lime green
Planting type: best suited to summer borders or work well in large containers
Sunlight: full sun to partial shade