Whitley Bay, Tynemouth and North Shields
Beaches, bistros, bars and lots of buzz – you find all this, and more, in these three cosmopolitan coastal towns
Beaches are without a doubt a talking point of this stretch of North East coastline, where surfing is hugely popular. From Whitley Bay Beach to Longsands and King Edward's Bay, there are plenty of opportunities to dip your toes into the sea. Whitley Bay is packed full of activities that make it an ideal location for a family day out – from mini-golf and penny arcades to skate parks and playgrounds, and it's becoming a real foodie hot spot too. A two-mile stroll down the coast and you'll find yourself in Tynemouth. Explore the ruins of Tynemouth Priory standing tall over King Edward's Bay, and there's a whole host of independent shops and restaurants to discover too. Follow the coastline around to North Shields where you can buy fish fresh from the Fish Quay. There are several seafood merchants dotted around and restaurants cooking up everything from gastro dishes to your classic battered cod and mushy peas.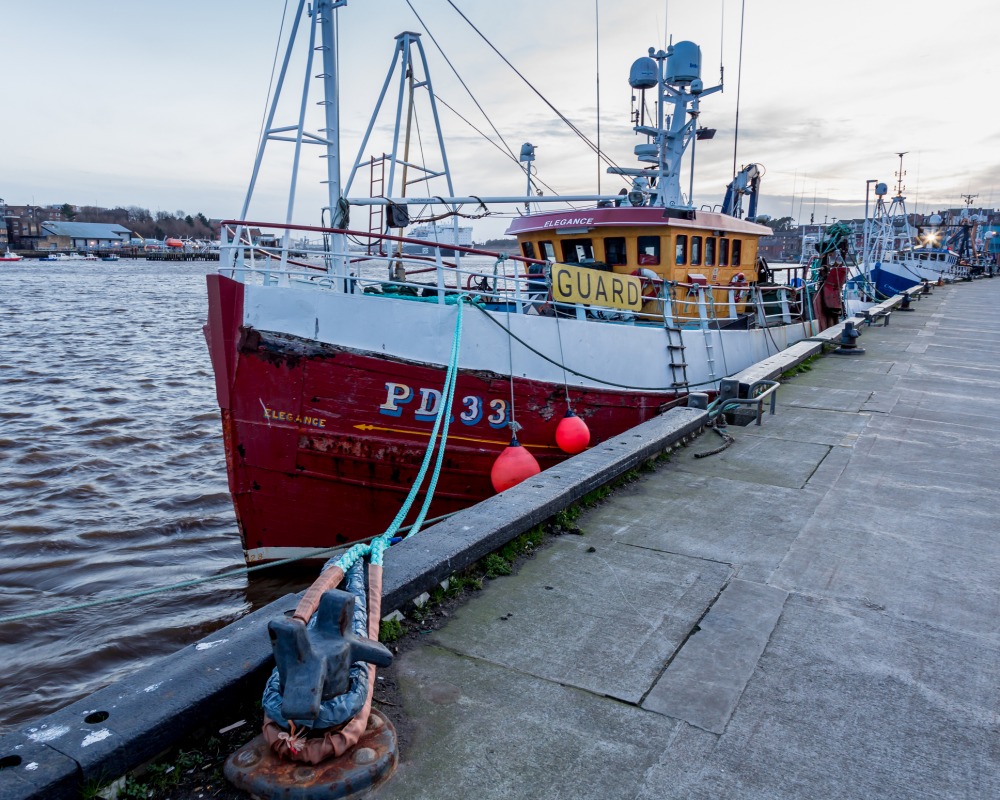 Base Camp
Any one of these towns provides a multitude of comfortable places to rest your head, with self-catering apartments located along the shorefronts between Whitley Bay and Tynemouth. York House Hotel has 18 spacious ensuite bedrooms and award-winning continental breakfasts or, a little further down the coastline, Collingwood House Apartments have a choice of river or sea and are just minutes from the Priory. Or, for panoramic views of the coastline, check into The Grand Hotel – a striking hotel which redefines luxurious modern accommodation with playful panache, and is only a stone's thrown away from the famed Longsands Beach.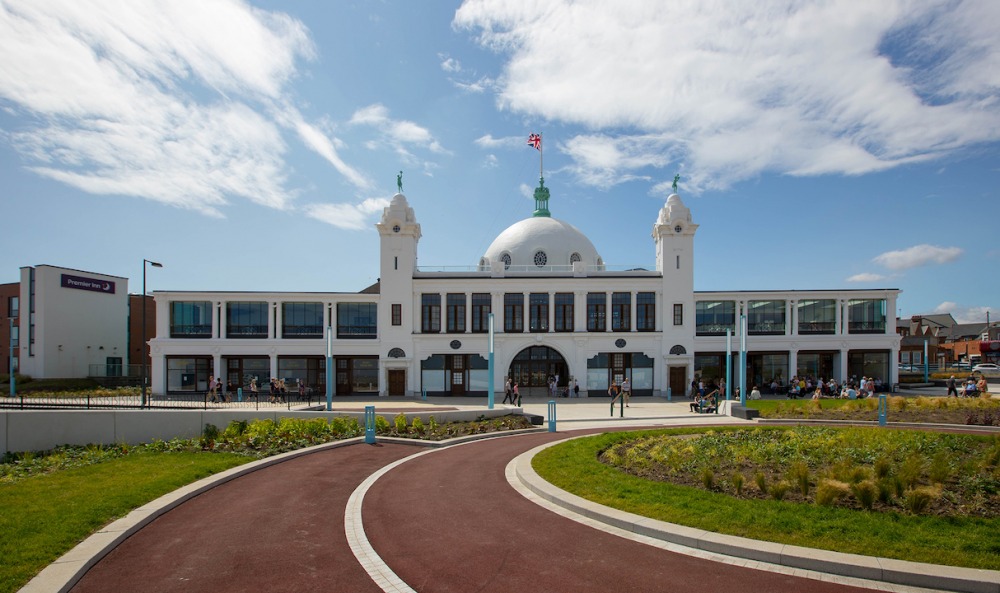 Perfect Weekend
There's nothing better than fuelling up with a proper breakfast to start your weekend off right, and Whitley Bay has plenty of tempting options. One of our favourites, Kith & Kin, has all-day brunch and lunch options like The Aussie – grilled halloumi with beetroot hummus, mushrooms and kale with a fried egg. Call by Relish, on Whitley Bay's Marine Avenue, to refuel with a cup of quality coffee, and pop into Pure Knead on Park View for the most delicious baked treats. Whitley Bay wouldn't be a true coastal town without its amusement arcade that is right next door to one of the North East's most-loved ice cream parlours, Di Meo's. Pick up a freshly-cold cone before heading across to explore Spanish City, the iconic building now home to five restaurants, including award- winning fish and chips from Trenchers, a Champagne Bar and the stunning 1910 steak and seafood restaurant, with panoramic views out over the sea. Fancy some dishes with a difference? Check out Hinnies, a great neighbourhood bistro on the sea front.

A brisk walk along the sea front and you'll find Cullercoats Bike and Kayak, where you can hire bikes, kayaks and paddleboards - then refuel at Fisherman's Bay fish and chip shop, the traditional chippy serving up classics alongside battered halloumi fritters and flame-grilled gourmet burgers. On Tynemouth's Front Street, The Wine Chambers stock a plethora of wine, gin, vodka, beer and whisky – you can try a glass or two while sitting outside, and there are several cafés perfect for pitstops. Our favourite is Dil and the Bear, a great little café open for breakfast, lunch and afternoon tea, and with a great menu for kids too. You can sit inside, or out where blankets are provided to keep the North Sea chill at bay.

Longsands Fish Kitchen is the place for a traditional plate of great fish and chips. Into sustainability? You won't want to miss Buy The Kilo, who offer customers a brand new shopping experience by ditching all plastic packaging. Karma Coast is also a great little independent selling award-winning, own-brand CBD products.
Don't forget to get your toes sandy by walking along Tynemouth's beaches; Longsands, the larger of the two, is popular with surfers, paddle boarders and families (you can hire equipment from Longsands Surf School's shack on the beach), while King Edward's Bay is a smaller, sheltered beach that's home to the now-famous Riley's Fish Shack – the shack-style restaurant serving fresh seafood wraps, chargrilled lobster and chilli fish and vegetable empanadas on the beach where you can bag your own fire pit. With a trip around the Castle and Priory's ruins you'll find 2,000 years of history – don't miss the beautiful 13th century chapel.
North Shields' Fish Quay is a thriving area that's constantly adding to its offering of cafés and pubs. Favourites include The Staith House, a great dining pub. For a relaxed small plates affair, head to Allard's on the Quay serving delicious tapas, as well as sizeable platters, burgers and flatbreads. Or, check out Dodgin's Yard for locally-sourced, fresh meat and seafood dishes. For something more spicy, Lobo Rojo will have your tastebuds jumping with their Mexican cuisine. Pick up a coffee and something sweet from Wheelhouse, and dangle your feet over the edge of the quay and watch the ships sail by, or spend an evening at Salt Market Social – an industrial-style food and drink emporium with a range of local ales and street food vendors on rotation.
You can't visit the coast here without visiting St Mary's Lighthouse at Whitley Bay. The rocks and pools around the lighthouse are a great place for kids to explore, but make sure you leave the part-time island before you get cut off by the tide. Taking a weekend trip to Tynemouth? The thriving market inside Tynemouth Metro Station is a must-visit. You can find everything from handmade crafts and homeware to antiques and Greek street food – it's a truly eclectic mix.