Why You Should Make the Most of Your School Visit
The North East's leading schools tell us why you should make the most of school visits
Open days and school visits give you the chance to see if a school is right for your child – and the importance of that decision is understood by the region's leading schools. That's why they offer a variety of tours and experiences, as we find out.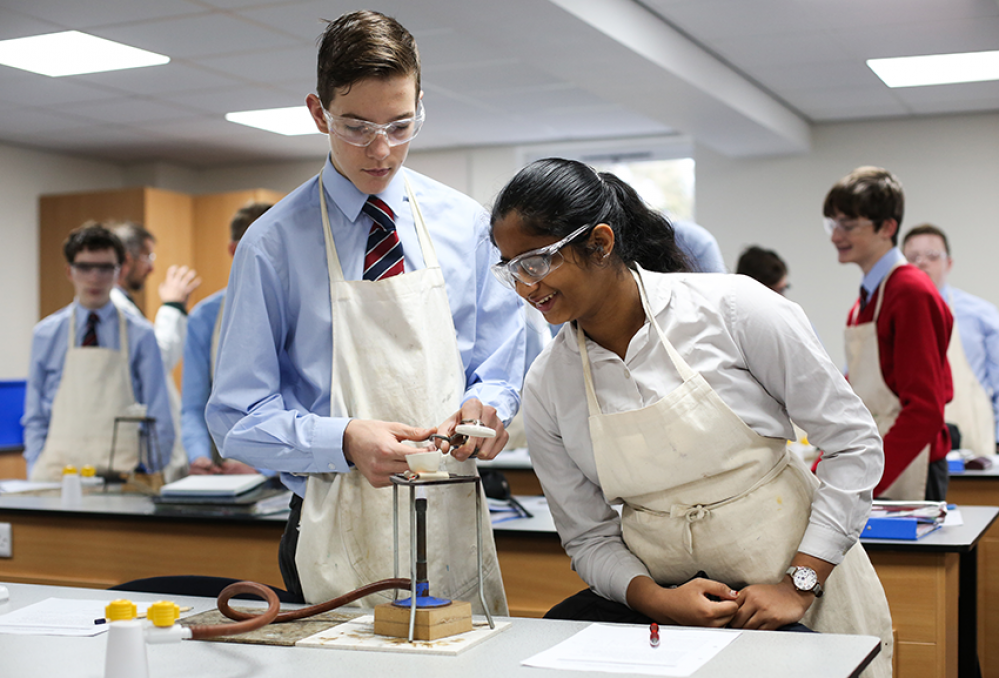 While researching your options is a great place to start, meeting school staff and pupils face to face, and getting your questions answered, appears to be the best way to find out if a school is truly the best choice for your child.
Barnard Castle School are currently trialling a new format for their open morning offering in the hope of delivering greater convenience and availability to prospective families. 'Barney is opening its doors most Saturdays for open mornings this term, with the exception of Exeat weekends,' explains communications manager Stuart Nicholls. 'Visitors can expect a warm welcome and a thorough tour of the school and its facilities, and, crucially, an extended period of time with the Headmaster or Prep School Headmistress as well as our pupils, so they can truly experience Barney through a more personalised visit.'
Once you register your interest prior to visiting, the admissions team here will guide you through the entire process, advising you on what to bring and how to prepare beforehand (as well as having all your pre-visit questions answered). 'We hope that when they walk out of our doors they will have a smile on their face from the experience,' says Stuart. Additionally, Barnard Castle School provide a goodie bag filled with multimedia content and essential brochures and materials. 'For those unable to attend, we are more than happy to arrange a personalised tour with the Headmaster or Prep School Headmistress – physically or virtually – at a time and date to suit their needs,' Stuart adds. Senior School open mornings will run on selected Saturdays until 4th December. Check their website for dates.
Dr Huw Williams, Head of Yarm School, also encourages families to make the most of open days. 'Our open events offer prospective families the chance to tour the school with one of our pupils and/or a member of staff, meet teachers and witness a whole host of activities and lessons taking place, and get a flavour of what life at Yarm School is really like,' he says. 'Parents and their children should walk away with an understanding of what Yarm is about, and whether it is a good fit for their family. Those who can't attend one of our events can arrange a personal tour of the school and meet the Head; these can be booked online or arranged with one of our admissions secretaries.' Individual visits to Yarm School can be arranged throughout the year, but families are encouraged to attend an open event.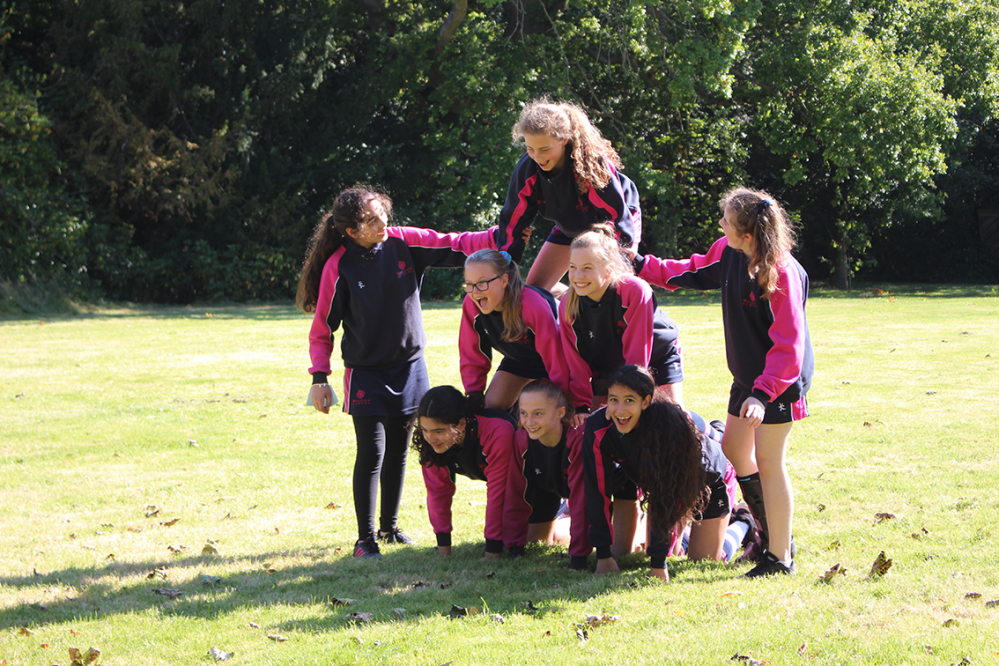 Head of Westfield School, Neil Walker, reveals that Westfield had a very busy open day and they are busy following up and booking girls in for taster days. 'Our Year 7 and 9 Assessment Day is on Wednesday 26th January – this is for girls who are coming to the end of primary school or middle school and want to secure their place for September 2022,' he tells us. 'We are starting to build our post-Covid world, a brand new normal. We have the chance to create new traditions and embrace new ways of doing things whilst maintaining the ethos of our founders more than 60 years ago. The school places great emphasis on combining academic excellence with educating the whole person. We remain committed to producing self-confident, happy and successful young ladies, international in their outlook and ready to face a world full of opportunity and adventure.'
Westfield School are also pleased to launch 'Bright Start' – their exclusive 25 percent remission package for two years for girls starting Year 1 to Year 6 to join them this academic year. 'This is a Covid recovery package; this age group's learning was particularly affected by the lockdowns,' Neil explains. 'During these years, the foundations of all future learning are built, particularly in numeracy and literacy.' You can find out more about that on your next visit to the school.
Simone Niblock, Headmistress at Durham High School For Girls, is optimistic as they plan for the return of gatherings in school. 'We cannot wait for parents to be able to come into school for events such as parents' evenings, speech night and the vast variety of concerts and plays that we put on throughout the year,' she says. Sixth Form Information Evening will be held on Tuesday 16th November, Sixth Form Taster Day is set for Wednesday 17th November and a Whole School Open Morning will take place on Saturday 20th November. Open days have been arranged so you can explore the only independent school for girls in County Durham, educating pupils from nursery to sixth form on one site.
'We have the chance to create new traditions and embrace new ways of doing things whilst maintaining the ethos of our founders'
After a year of online-only open days, Newcastle School for Boys are encouraging families to make the most of an in-person experience again. 'Whilst the information gained at an open day is incredibly useful, there really is no replacement for the feeling you get from stepping into a school and having face-to-face conversation with its staff and pupils,' says Alex Kingsland, director of marketing and admissions. 'We regularly receive glowing comments from prospective families about our boys when meeting them at open days so absolutely come ready with a set of questions you would like answered, but our best advice would be to take time to have a conversation with the pupils as they really are the best insight into the school.' Their Junior School Taster Week takes place from Monday 8th–Thursday 11th November, Sixth Form Open Evening is Thursday 18th November and entrance assessments take place in January 2022. 'Should families not be able to attend the open day, we would always encourage them to get in touch with our admissions department and we would be happy to arrange a time to visit the school within the school day,' says Alex.
Newcastle High School for Girls are also encouraging prospective parents to attend their autumn open days to explore and experience the opportunities their daughter could be given if they choose to attend the school. Their Nursery and Junior School Open Morning will take place on Saturday 16th October while the Senior School and Sixth Form Open Morning has a date set for Saturday 6th November. To apply or find out more about the education they provide, create a parent account on their website.
The most up-to-date details for visiting hours, taster days and open events can be found on the individual schools' websites.