Yorkshire's Best Breweries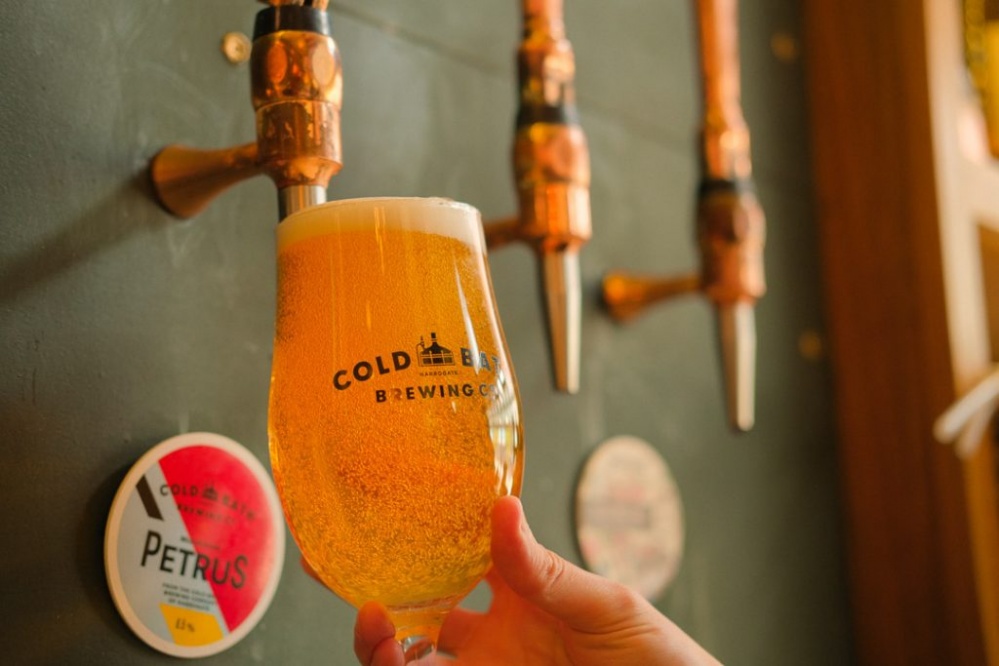 Partnership
Here are some of our favourite local breweries we think should be on your radar.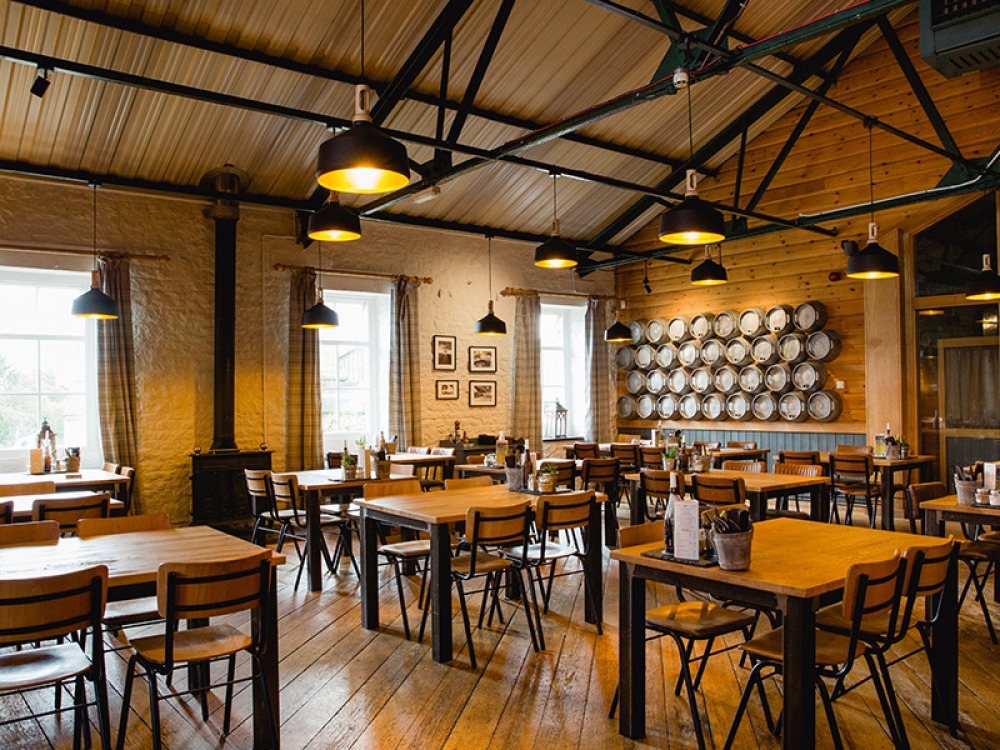 BLACK SHEEP BREWERY
Masham
A true brewing pioneer, Yorkshireman Paul Theakston established Black Sheep Brewery in his home town of Masham back in 1992. Quality, consistency and independence is at the forefront of the brewery – fastforward nearly 30 years, and the brewery is a mash between tradition and innovation. Grab one of the Black Sheep's award-winning pints on site at the visitors' centre – don't forget to visit the Sheepy Shop where you can pick up a selection of bottles, cans or kegs to take home.
Hebden Bridge
It's all about organically-sourced ingredients at Little Valley Brewery, where they use the finest malts, hops, water and yeast, to give you that sweet taste with every sip. With a diverse range of flavours and styles, from rich and smoky to pale and powerful, there is a drink to suit everyone. Most importantly, all the beer has been tried and tested – or tasted – by the team at Little Valley to ensure great beers. It's even vegan-friendly. Try their wide range of craft beers by ordering online via their website, or by popping into one of the many local pubs that stock Little Valley Brewery beers on draught.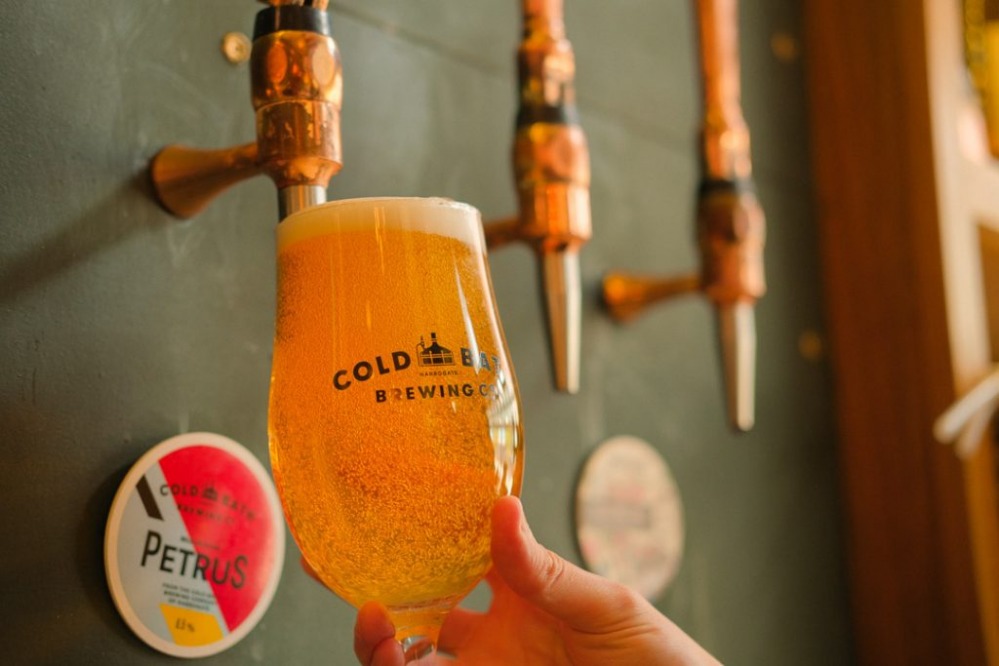 COLD BATH BREWING CO.
Harrogate
Born in the quintessentially British spa town of Harrogate, Cold Bath Brewing produces beer not only using locally-sourced malts and hops, but also German Noble Hops straight from Bavaria. Drawing on European countries such as Begium and the Czech Republic for inspiration, Cold Bath Brewing create exceptionally clean session craft beers using soft Yorkshire water. Sample a range of their beers straight from the source in the Taproom on King's Road – otherwise known as the hub of their recipe development.
Driffield
Founded in part as a way to sustain the family farm, Wold Top Brewery has been creating great tasting beer for more than 15 years. Sustainability is a major influence on everything this Yorkshire brewery does – from growing their own barley and sourcing power from the wind to drawing water from underground aquifers. Award-winning cask, keg and bottled beer ranges are made to be enjoyed time after time, with Scarborough Fair IPA being the current best seller. Enjoy a cold one with friends and family at the in-house bar after you've taken a tour around the Wold Tap Brewery.
Holbeck
Northern Monk Brew is the perfect example of learning from the old while still modernising with the new. Inspired by their Northern surroundings, and historic monastic brewing practices across the region, this Yorkshire brewery commits to creating high-quality beers combining monastic values with progressive techniques and ingredients. With beer brewed over two sites, up to 18 beers can be created at one time. Head to the Refectory Taproom, located at the original brewery site, to sample the variety of beer styles that they brew.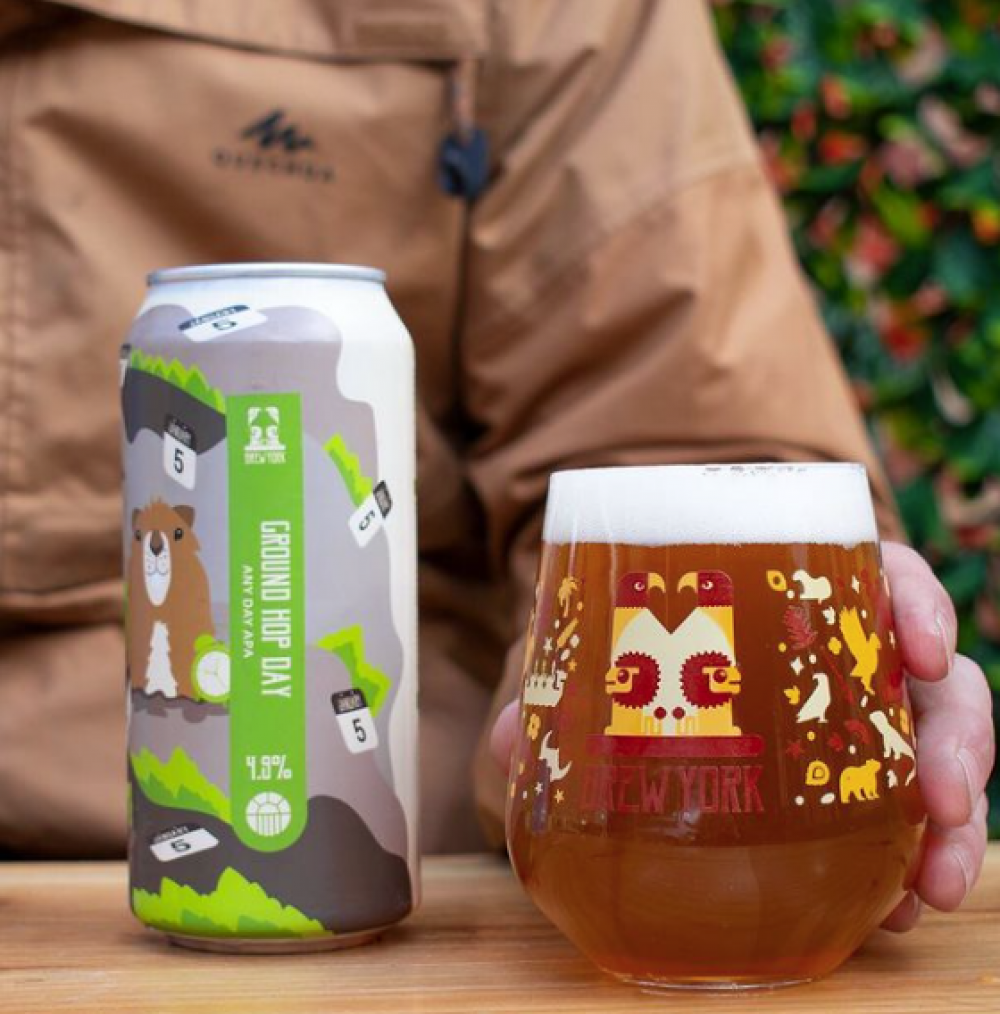 BREW YORK
York
Located within York's historic city walls, Brew York offers a range of beers, from their core crafts, to seasonal beers and collaborative creations. Take a sip at the Taproom, located right next to the Brewhouse, with its very own riverside beer garden. Products created in the form of cask, keg or can are sold throughout the UK. To try Brew York in its freshest form, head to one of three locations — Taproom and Beer Hall in York, The Market Tap in Pocklington or the newest venue, New Briggate Tap in Leeds.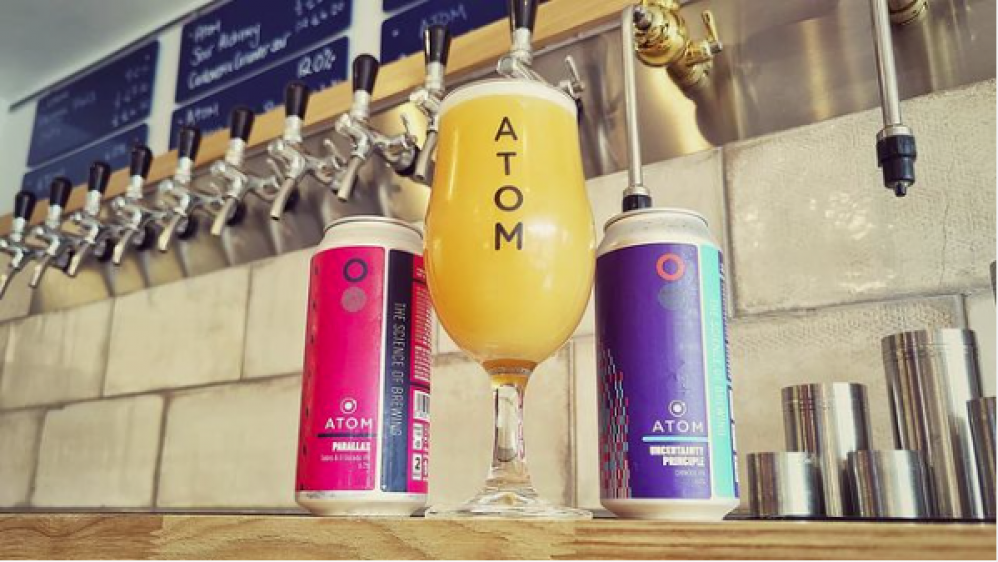 ATOM BEERS
Beverley and Hull
Scientists with a passion for beer, the creators of Atom Beers are all about crafting beer that is drinkable, approachable and flavour forward. The main brewery takes residency in Hull, but the brewers have taprooms in both Beverley and Hull. Expect 20 draft lines in each taproom as well as 16 kegs, four casks and more than 100 cans and bottles of beer. Each taproom showcases Atom Beers in dispense formats, to bring out the very best of the brews.
Helmsley
The artisan range from Hemsley Brewing Co is brewed in the heart of the North Yorkshire Moors. The onsite Brew Tap serves up fresh draught beer starting from £3, alongside their very own bottled beers. Try the classic Yorkshire Bitter – a five-blend Yorkshire malt combined with two English hops. Tasting notes include a toasted, earthy, caramel palette with a berry aroma.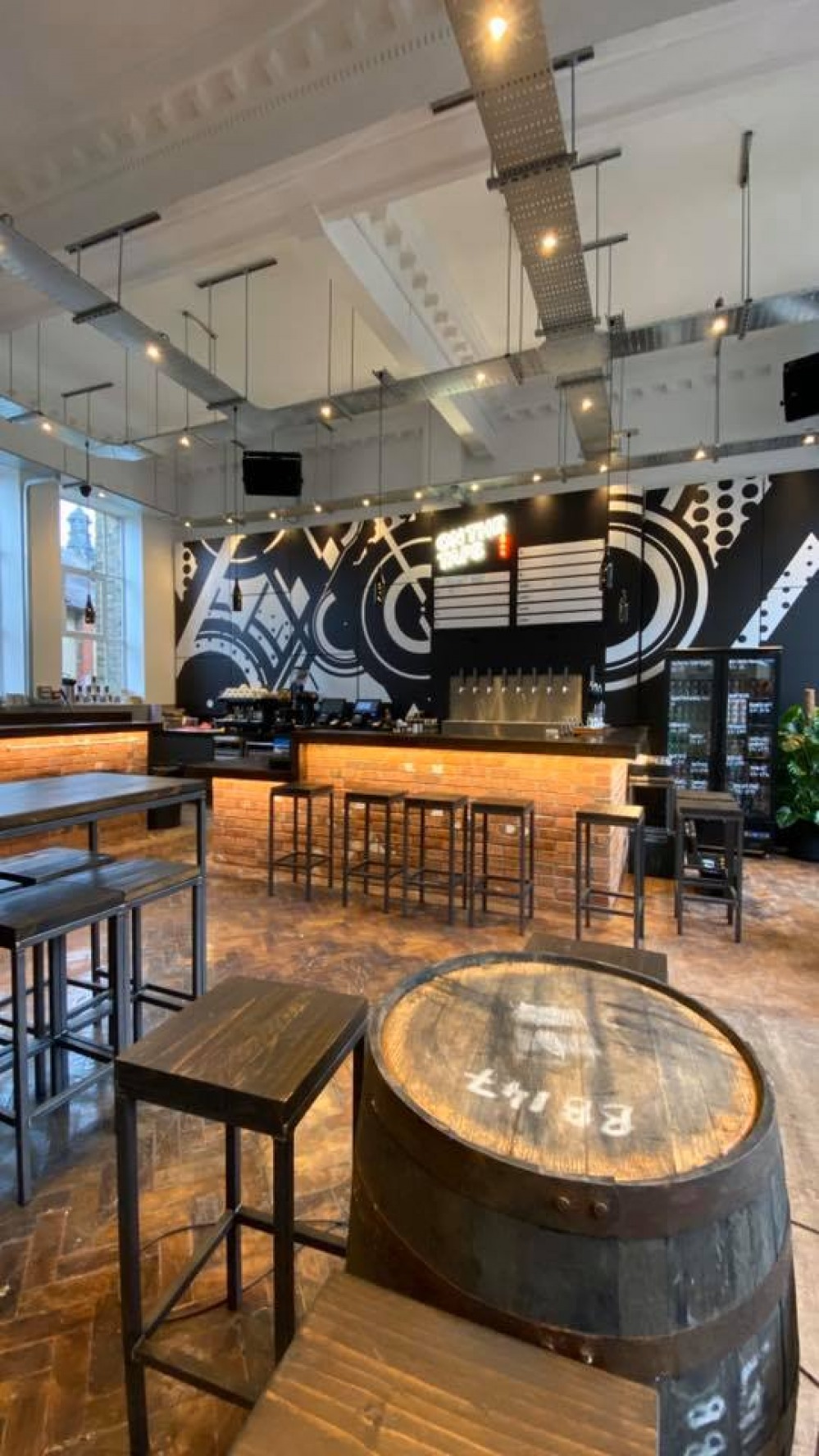 MAGIC ROCK BREWING
Huddersfield
Taking inspiration from the vibrant US craft scene, but keeping to local brewing traditions, Magic Rock Brewing produce flavourful, vibrant and satisfying beer which is enjoyed all over the UK. Alongside a distinctive core range of products, this Yorkshire brewery create an ever-changing line up of distinctive beers with an innovative, quality-driven approach. Enjoy cool craft beers at one of two taproom locations, either on site at the Huddersfield brewery, or at the Holmfirth Magic Rock Taproom. Look out for the modern and contemporary brand design commissioned by local designer Rich Norgate.
Sheffield
With a house-style that can be described as pale and hoppy, Abbeydale Brewery, combines heritage and tradition with creativity and innovation. An impressive 220 brewers' barrels can be produced per week, alongside 15 different beers. Try one of the many craft beers on tap at the brewery's very own pub, The Rising Sun, or head to the many other establishments across Yorkshire which have Abbeydale beers on draught. Look out for the flagship pale, Moonshine, which is their most popular beer, winning multiple awards since the start of its production in 1996.