Win the Ultimate Overnight Theatre Experience in London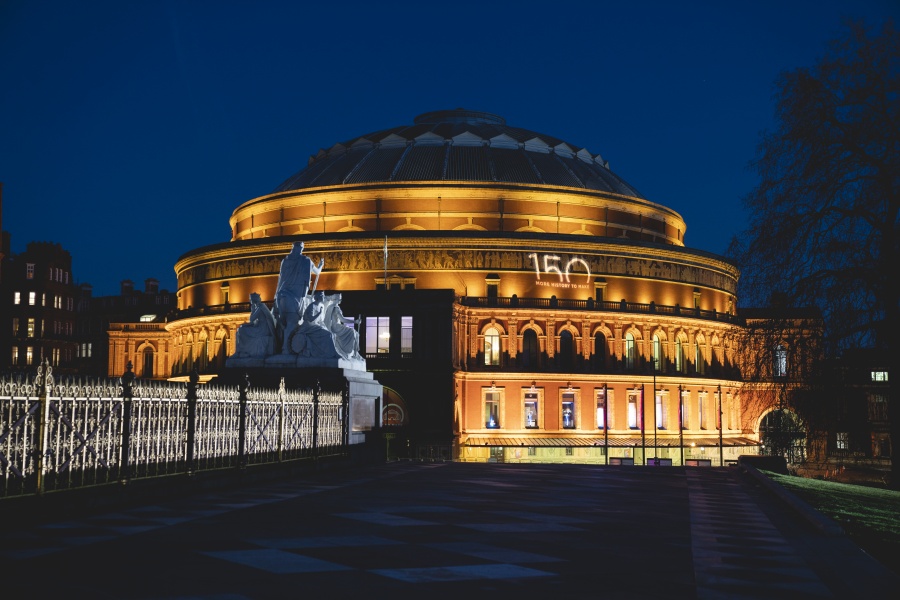 Win
This expired on 30th September 2022
Living North are delighted to have teamed up with Harrogate Spring Water to offer one lucky reader the chance to win the ultimate overnight theatre experience in London, worth more than £700
To celebrate the launch of its mindful drinking campaign, Drinking Life In, Harrogate Spring Water has collaborated with iconic London landmark the Royal Albert Hall to launch two exclusive 'mindful cocktails', and one lucky Living North reader will have the chance to enjoy them, along with the ultimate theatre experience for two, first class return train travel and an overnight stay, all worth more than £700.
Inspired by life in lockdown and the nation's desire to come together again, Harrogate Spring Water is championing a mindful approach to drinking alcohol, in a bid to encourage everyone to 'Drink Life In' and fully enjoy their moments and experiences.
The iconic British Water brand has partnered with the Royal Albert Hall to launch two exclusive mindful cocktails, so people can truly embrace the magical performances they are watching.
The Drinking Life In campaign was inspired by results of Harrogate Spring Water's nation-wide survey to understand how people are approaching drinking alcohol post-pandemic. Unsurprisingly, results showed 38 percent of those surveyed choosing to be mindful when it comes to drinking alcohol, with 24 percent having already consciously cut down their intake.
At the time, and with the excitement of a lockdown-free summer on the cards, making memories was also a clear priority for 40 percent of people, with more than a fifth of those asked (22 percent) saying that they have chosen not to drink alcohol at an event while still enjoying themselves.
Inspired by the results, Harrogate Spring Water launched Royal Ascot's first ever reduced- and no-alcohol bar earlier this year, in collaboration with wellbeing advocate Dr Alex George and much-loved celebrity bartender Merlin Griffiths.
Following its success with racegoers, the brand recently collaborated with its longstanding partner, the iconic concert venue the Royal Albert Hall, to add two exclusive 'mindful cocktails' to the menu of its Kensington Gardens Bar. Named Rose & Lavender Drop and Ginger & Strawberry Drop, both cocktails feature Harrogate Sparkling Water along with fresh strawberries, lemon juice and delicious botanical syrups.
Hand-shaken by expert mixologists, the cocktails offer a mindful yet merry alternative to alcohol infused drinks, allowing guests to experience each event in all its glory, whilst drinking life in.
Harrogate Spring has been the official water of the Royal Albert Hall since 2019, with both quintessentially British brands sharing a rich history and heritage.
To celebrate the launch of the new cocktails, Harrogate Spring Water is offering one lucky Living North reader the chance to win two tickets to the Royal Albert Hall for a performance of their choice, two first-class LNER return train tickets, courtesy of LNER, a £50 drinks tab at the Kensington Gardens Bar at the Royal Albert Hall and an overnight stay at the nearby 100 Queens Gate Hotel.
For your chance to win, simply send your name and contact details on a postcard to Living North, Studio 2, St Nicholas Chare, Newcastle upon Tyne, NE1 1RJ, enter online at livingnorth.com or email competitions@livingnorth.com. Please mark your entry HARROGATE SPRING WATER All entries to be received by 30th September 2022.
Terms and Conditions
All entrants must be 18 or over.