Win a Unique Hand-Knitted Half-Scarf from Always Wear Red Worth £345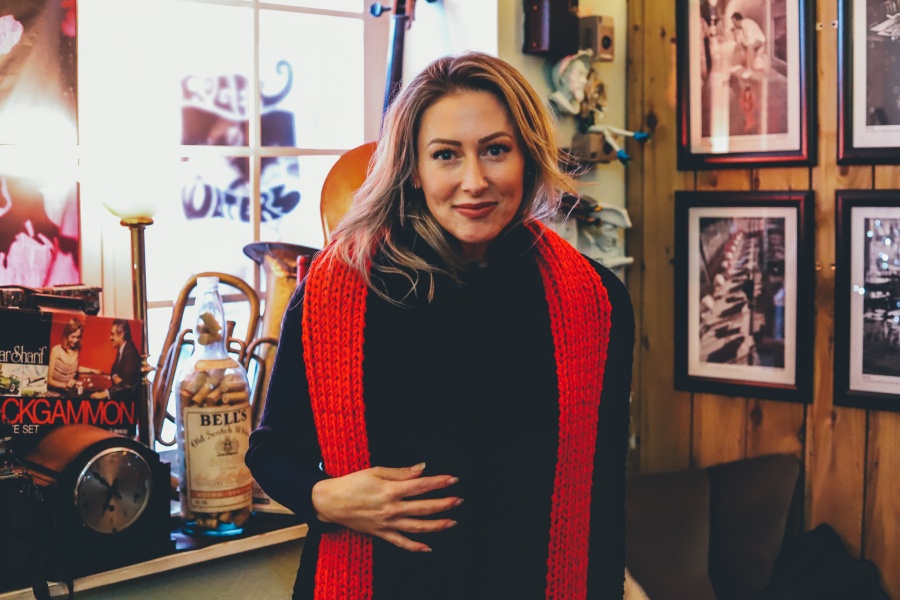 Win
This expired on 31st March 2021
In belated celebration of our 21st birthday, Living North are delighted to have teamed up with luxury hand-knit brand Always Wear Red
We're offering one lucky reader a unique hand-knitted half-scarf, individually numbered as piece no. 21, worth £345.
Based in Bardon Mill, Always Wear Red create world- class hand-knitted jumpers and scarves using only the world's finest wools, alongside the expertise of the UK's foremost knitting talent.
Over 4ft long and made from almost 1kg of 100 percent Italian merino wool, this half-scarf is warm, cosy and perfect for these colder months. Featuring a twisted yarn for softness and durability, the piece also includes labelling designed by renowned Finnish artist Erica Akerlund, and will last a lifetime.
Each Always Wear Red item is individually numbered by hand, and in belated celebration of our 21st year, we have been able to reserve piece no. 21 for our readers.
To be in with a chance of winning this fabulous scarf, worth £345, simply send your name and contact details on a postcard to Living North, Studio 2, St Nicholas Chare, Newcastle NE1 1RJ or enter online using the form below. Please mark your entry Always Wear Red. All entries to be received by 1st April 2021.
Discover the full range online at alwayswearred.com
Terms and Conditions